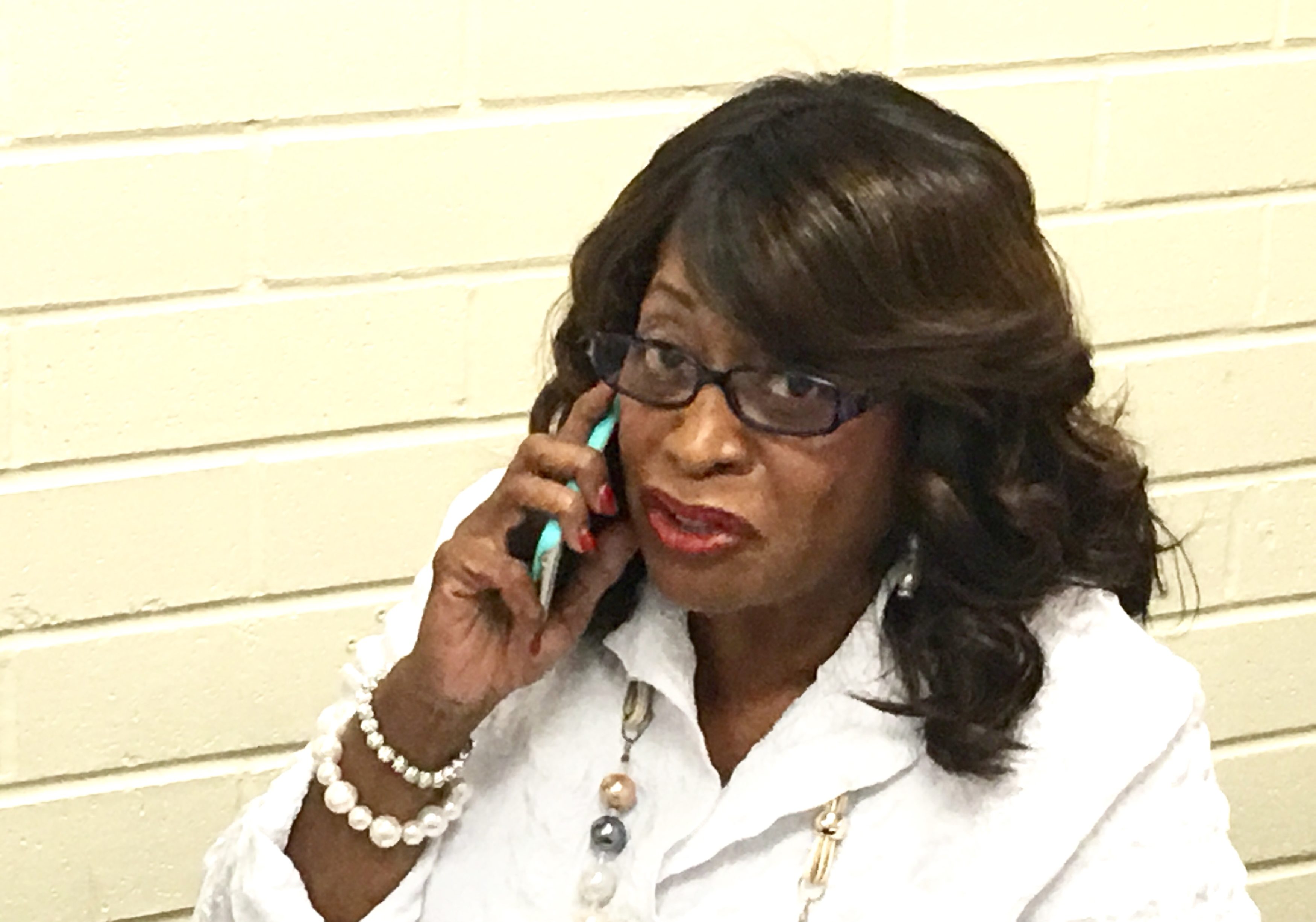 Thursday sees Corrine Brown making a case for sentence leniency in Jacksonville's federal courthouse.
Brown was convicted of 18 felony counts in the One Door for Education fraud case this year.
Her two co-conspirators, charity CEO Carla Wiley and former Brown chief of staff Ronnie Simmons, came out of Wednesday's hearing looking at shorter prison stretches than might have seemed possible when they pleaded out.
The feds are willing to give Wiley as few as 21 months, and Simmons as few as 33 months; both proposed sentences were reduced due to "substantial assistance" in the case against the former Congresswoman.
The feds insist on prison time for both of them — and for Corrine Brown as well, who they frame as the ringleader of what one prosecutor called "one of the top two or three public corruption cases in the history of this courthouse … a significant case" with "deplorable conduct" by a Congresswoman and her chief of staff.
Brown will apologize on the stand Thursday, said Brown's attorney, James W. Smith III.
But make no mistake: the apology will not be for the crimes for which she was convicted.
"She will take accountability for not having better measures in her office to make sure these things didn't take place," Smith asserted Wednesday afternoon.
And that's where the apologies likely will stop, as the feds will make the case that prison time is needed, and Brown and her attorney (and witnesses) will
But will prison do any good? That's an open question for who noted after proceedings Wednesday that in cases like this — "non-violent economic offenses" — it's useful to consider that "we're dealing with human beings here."
Human beings in what Smith sums up as a "tragic situation."
Indeed, every story in this case is a sad one. Wiley, who saw a charity dedicated to her mother transformed into a vehicle for money laundering. Simmons, who rose from adversity to handle the mechanics of that scam.
And Brown — the Congresswoman, called "Queen Corrine" by her admirers, and called all kinds of other things by her detractors.
"She's still revered here in Jacksonville," Smith noted, describing a potential path to "restorative justice" for Brown that would include marshalling her noted fundraising skills for "a number of community service organizations that could benefit."
This kind of "community service" work — ironically, the work that One Door was supposed to be doing — is a better way, Smith said, "to get people on the right path rather than punishing them excessively."
Smith is realistic; he knows prison time is likely, despite his belief that restorative justice would be the appropriate way forward.
If that happens, "for a period of time she will be deprived of her liberty."
We asked Smith how Brown was as she prepared for Thursday's hearing.
"Nervous," he said, "but also confident. She has a compelling story to tell, and she's looking forward to witnesses speaking on her behalf."
Indeed, 22 witnesses are slated: everyone from Rep. Sheila Jackson-Lee and Marissa Alexander to former city of Jacksonville employees and people who have benefited from her charity.
These witnesses, Smith said, will "paint a picture" of a Corrine Brown that is more than the sum total of these convictions.
Smith urges sentence leniency also because this case isn't like other public corruption cases, such as the recent convictions of former Reps. Chaka Fattah and William Jefferson.
"They allowed their offices to become corrupt," Smith said, with favors available "to the highest bidder."
Remarkably, Ronnie Simmons' attorney said during Wednesday's hearing that Brown's operation was "pay to play."
"The corporate culture of Corrine Brown's office was to do business the way she told you to do business," Anthony Suarez said. "Washington and politics is pay to play. That's what she does. That's what she taught him. And there was no way around it."
Smith didn't make much of that, describing Suarez as "someone trying to provide mitigation for his client," adding that there was "no indication" that donors — including those companies that might benefit from Brown's standing on the Transportation Committee — expected anything in return, despite the appearance of "strategic philanthropy."
Expect updates during court recesses all day on our site.