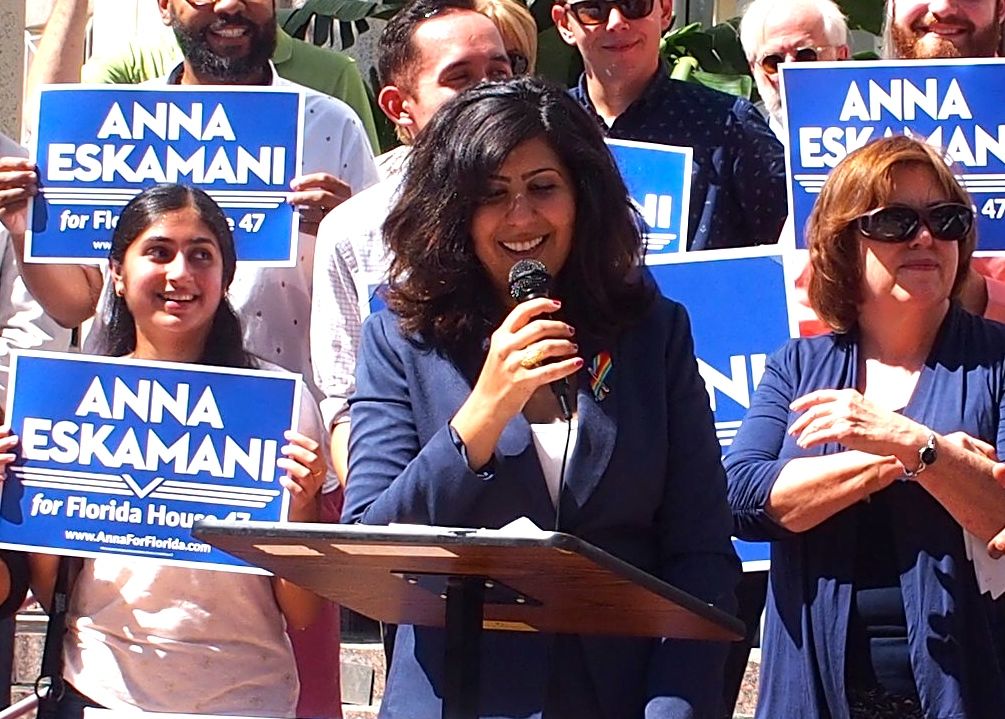 Democratic House candidate Anna Eskamani on Monday announced a volunteer campaign finance committee that includes three former state reps and other prominent Central Florida Democrats.
Eskamani, of Orlando, is running for the District 47 seat, occupied by Republican state Rep. Mike Miller, who is running for Congress. She faces Republican candidate Stockton Reeves of Winter Park.
The team she announced Monday includes former state Representatives Karen Castor Dentel, Mark Pafford and Joe Saunders, Democratic campaign financier Bob Poe, Democratic operative Steve Schale, and OnePulse Foundation Board Chairman Earl Crittenden.
Others include Jennifer Anderson of Winter Park, Brian Anderson of Orlando, Sarah Elbadri of Orlando, Danny Humphress of Winter Park, Nancy Jacobson of Orlando, Patricia Jotkoff of Melbourne, Jonathan Kellam of Washington, D.C., Boyd Lindsley of Oviedo, Maria Margenot of Orlando, Lindsay Oyewale of Sanford, James Paul Chan of Tampa, and Jenna Tosh of Santa Barbara, Ca.
Since entering the race in June and through the end of October, Eskamani's campaign raised more than $126,000, not including $8,000 in in-kind contributions. Her campaign reported Monday her contributions total has topped $140,000 from more than 1,100 individual donors.