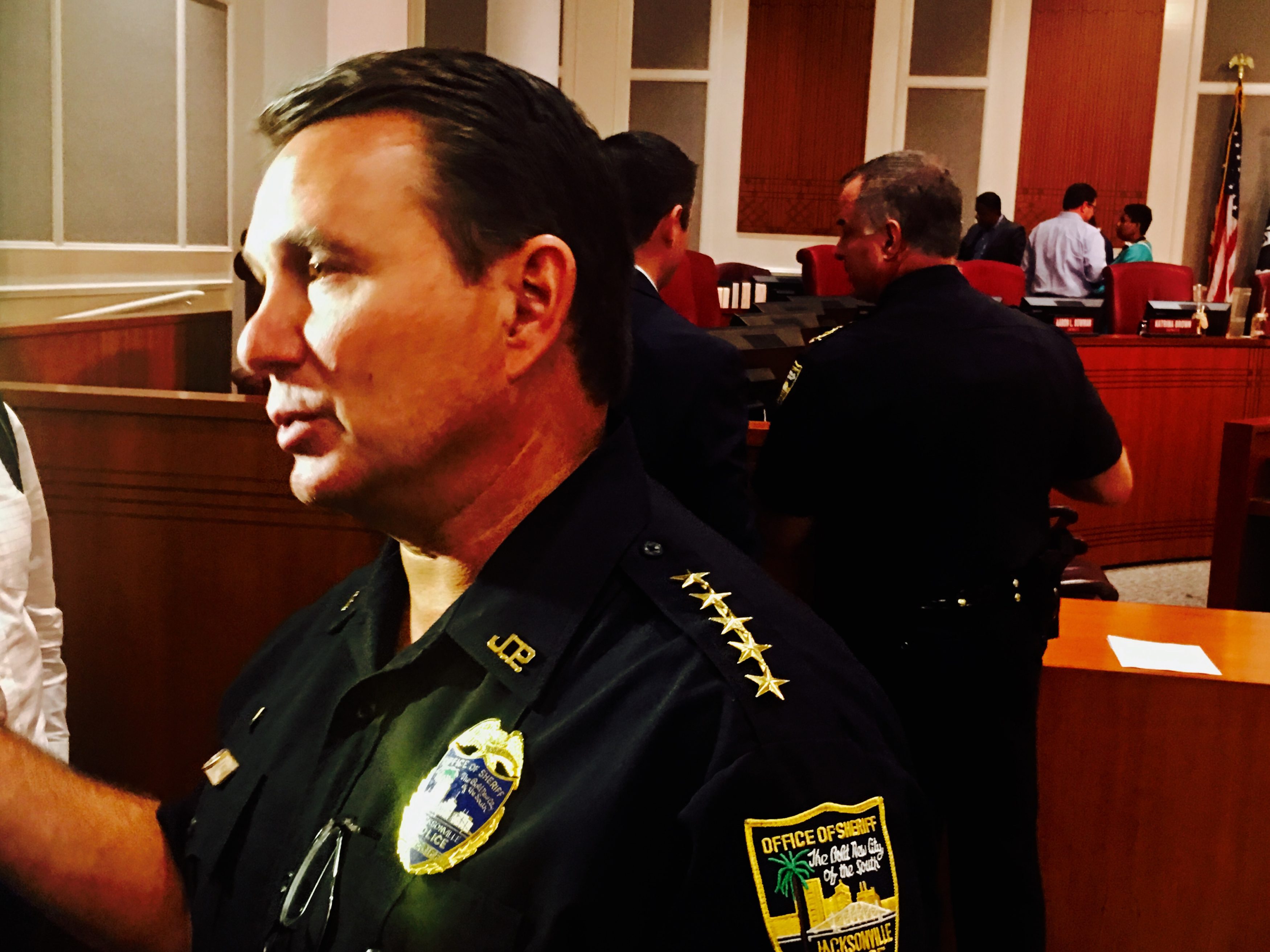 Jacksonville Sheriff Mike Williams filed for re-election Tuesday, opening a campaign account and launching an operation well ahead of the 2019 vote.
Despite the formal filing for re-election, it's clear that Williams has been working in that direction for months.
Williams' political committee, "A Safe Jacksonville," has raised $154,000, and has $131,000 on hand.
The committee's spending in September and October reflected a nascent re-election campaign, with a $10,000 October spend with Jacksonville consultant Bruce Barcelo on constituent polling, after a September spend of $8,900 with Data Targeting Research for the same.
Williams took heat for the latter poll late this summer from the Jacksonville City Council, some members of which felt "targeted" by a poll showing that Jacksonville residents prioritized more police hires, a survey they saw as pressuring them into approving the sheriff's ask.
While we don't have access to the internal polls, the most recent public poll shows that Sheriff Williams is popular.
The first-term Republican Sheriff has 67 percent approval — and 60 percent approval among Democrats.
Williams also has broad appeal in all ethnic groups; his worst performance in the survey is 54 percent with African-American voters.