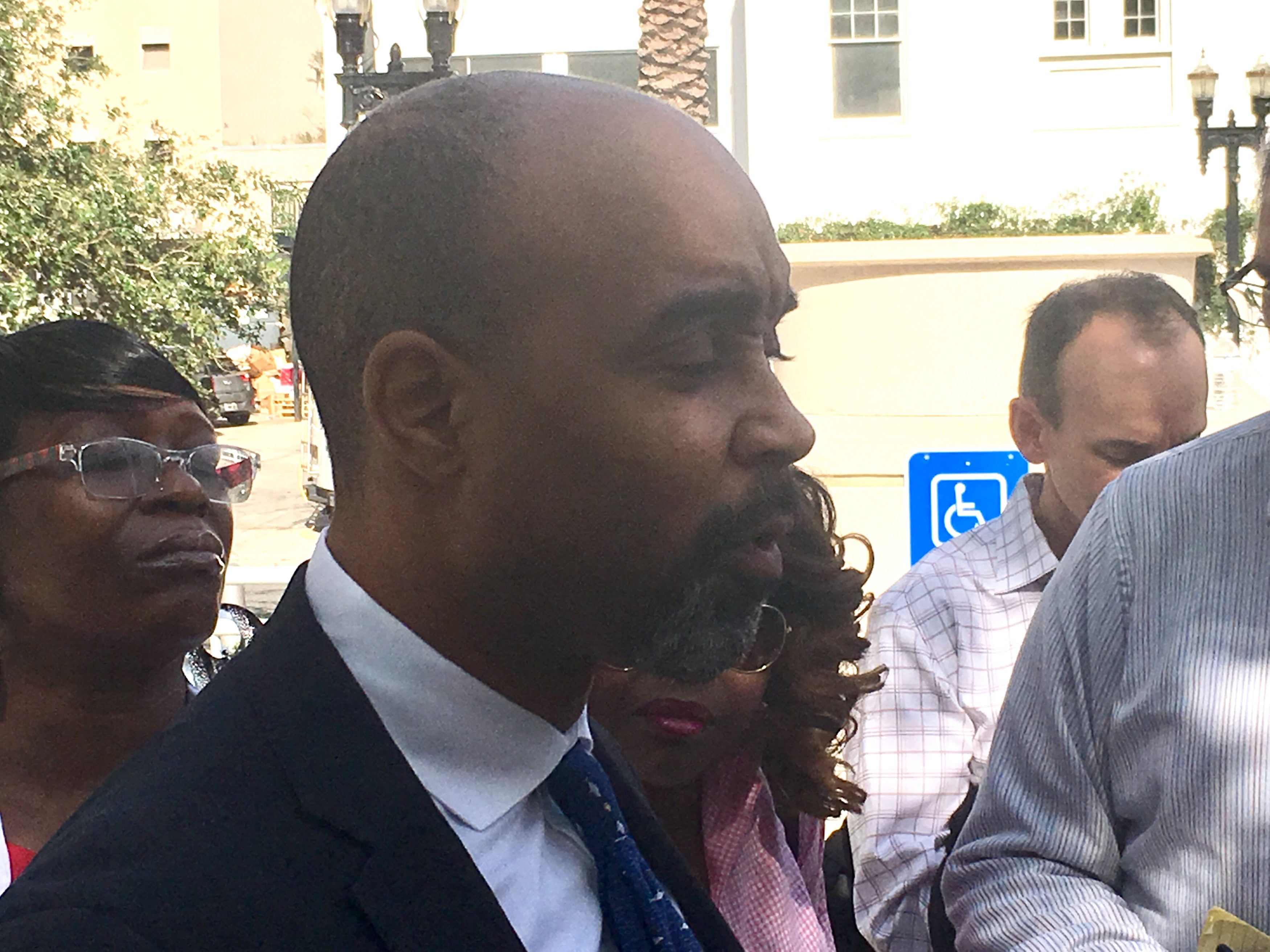 Former U.S. Rep. Corrine Brown was sentenced to five years in prison on Monday, along with three years of supervised release, $62,650 to the IRS, $452,000 of additional restitution and $664,000 of forfeiture.
But she shouldn't be fitted for an orange jumpsuit just yet, according to Brown's attorney, James Smith,.
"This court does not have the last word concerning the Congresswoman's fate," Smith told reporters in front of the federal courthouse in Jacksonville just minutes after the sentencing.
"I don't think that a sentence of imprisonment was warranted under the circumstances," Smith added, noting his disagreement with the "idea that a 71-year-old woman should have to go to prison for a non-violent economic offense."
Smith said that while Brown "maintains her innocence … she expressed remorse for trusting the wrong people."
An appeal is pending; however, whether Smith represents her has "yet to be decided." Smith did address rumors that Brown has not been paying him by saying that he has, in fact, been paid through this process.
"If she says she wants me to represent her in appeal," Smith added, "I'd be more than honored to."
"The resources [for] an appeal," Smith continued, "she'll get them one way or another."
Brown may be able to be out on bond pending appeal, Smith said, noting that there are "good grounds" on what he considers to be "appealable issues."
Though Smith didn't discuss such issues, one issue that factored into the actual trial phase was a removal of a juror who believed, against the consensus of the rest of those empaneled, that Brown was innocent. That belief was rooted in direct communication with God. Once that juror was removed, deliberations went quickly.
Smith said this sentence was on the "heavy side" of public corruption sentences, because of the dollar amount and the tax issues.
"The sentence of imprisonment was imposed to send a signal," Smith said, not for specific deterrence regarding Brown.
Some counts, Smith added, could be thrown out on appeal — as happened in the case of William Jefferson, a former Louisiana Congressman convicted for soliciting payments to push African business interests in the U.S., as NOLA.com reported.
"One of the options on appeal is that this entire process could be thrown out on appeal — both the conviction and the sentencing," Smith said.