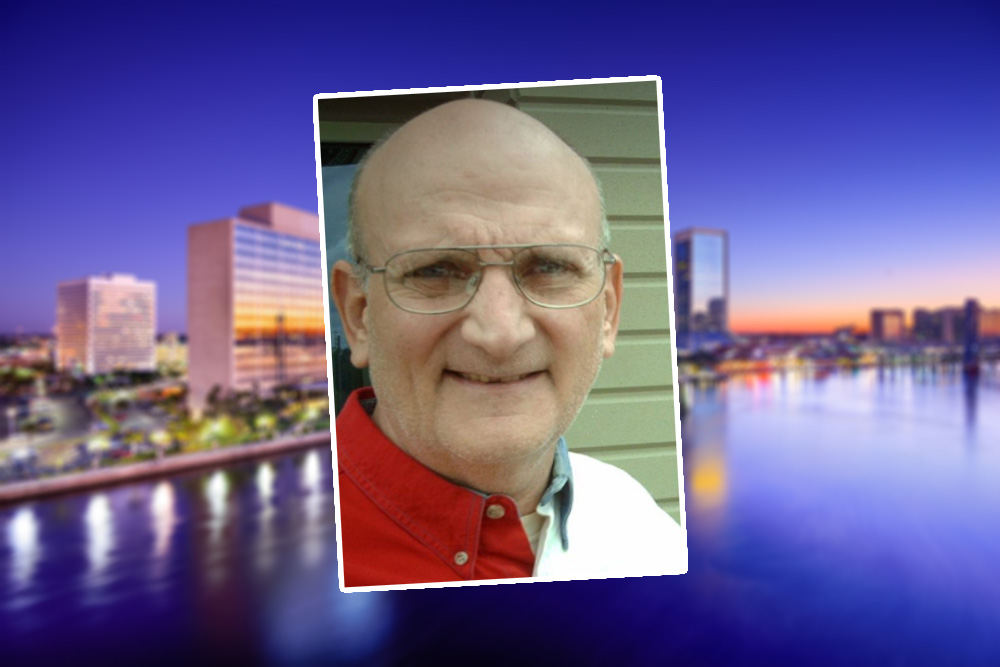 Earl Testy, a Republican candidate in Jacksonville City Council District 14, took a provocative position on the current tsunami of sexual harassment charges Monday.
Testy took women to task, asserting "they have themselves and their libidos to blame for much of their own abuse by men."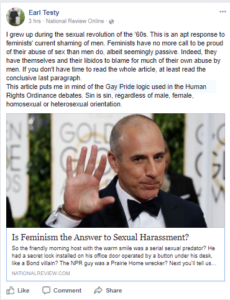 "Feminists have no more call to be proud of their abuse of sex than men do, albeit seemingly passive," Testy asserted.
Testy equated the current spate of revelations with "Gay Pride logic."
"Sin is sin," Testy asserted, "regardless of male, female, homosexual or heterosexual orientation."
Testy advanced his insights in reaction to an article on National Review Online by longtime conservative pundit Mona Charen, a woman who has never asserted that the female libido is "to blame."
Florida Politics attempted to set up an interview with Testy earlier in November. He declined based on this writer's "political worldview," saying that he sought "no further contact" with this reporter.
However, Testy did offer a statement.
"If you like (Donald) Trump/(Mike) Pence and despise Kublai Khan, Get Very Testy for City Council District 14!"
The reference to Kublai Khan is not driven by an aversion to Romantic poetry; rather, it is a slam of Jaguars' owner Shad Khan.
Testy has one Republican opponent in the District 14 race, Randy DeFoor.
DeFoor has raised over $77,000; Testy has yet to raise anything.