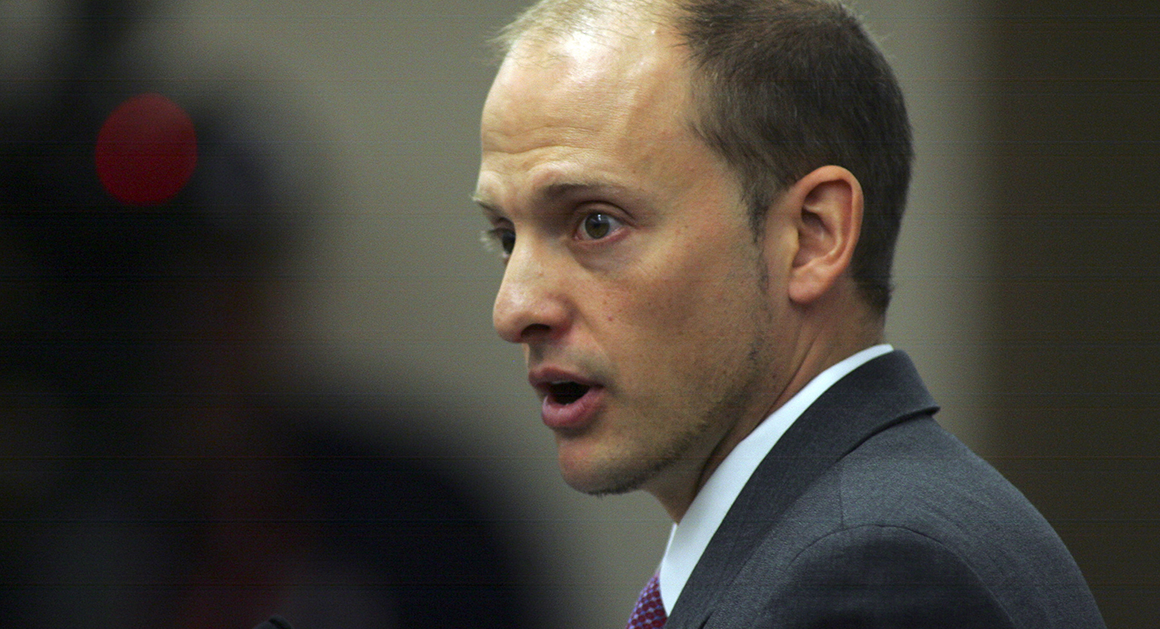 JJR, you serious?
At around 6:30 p.m. Friday — the day Michael Flynn pled guilty in federal court, in case you'd forgotten — Florida state Senator and Democratic primary candidate in the crowded CD 27 field, JJR (née José Javier Rodriguez) sent an email with the subject line "Impeachment."
Interesting, I thought, as JJR has the rap against him (one which I've previously written about) of being almost doctrinaire in his tendency toward moderation, even as he runs — for the first time in his career — in a competitive Democratic primary.
But it made sense: the primary electorate is both liberal and rabidly anti-Trump; one of JJR's fellow candidates, former judge Mary Barzee Flores, came out forcefully for impeachment in a Miami Herald op-ed back at the beginning of November. Another candidate, state Rep. David Richardson, regularly sends out emails with subject lines like, "Impeachment isn't enough," and called for Trump's resignation a few months ago.
Then I read the email.
After reading it a few times, I still can't figure out whether JJR is for impeachment.
JJR prefaces his non-call for impeachment by saying that he's "not one for hyperbole."
First, Senator, based on that statement alone you might want to rethink a career in politics. Second, on that note, I most certainly AM one for hyperbole.
But after having read and reread his email from Friday, I don't think it hyperbolic to say that JJR hasn't explicitly come out for impeachment, nor does he appear to have a clear understanding of the impeachment process itself, the role Congress plays, or the authority of the special counsel, Robert Mueller.
JJR says that the Flynn guilty plea is "the first step that could lead to Donald Trump's impeachment."
I get what he's saying, but it's just inaccurate. The first step — all the steps to impeaching a president — lie in the U.S. House of Representatives, the very body where JJR wants to get a new job.
But most mind-bogglingly, he closes with a pledge that, if elected to Congress, he will "make sure Robert Mueller can build the best case for Trump's impeachment."
There is virtually nothing that Robert Mueller and Donald Trump are likely to agree on, but one such thing is that the special counsel's job is unequivocally NOT to "build the best case for Trump's impeachment."
Mueller's ability to issue indictments doesn't extend to the sitting President of the United States. That responsibility lies solely in Congress.
Indeed, Mueller's inquiry could lead to a conclusion that Trump likely broke the law, but that too would not obligate or trigger impeachment. Likewise, the special counsel might leave Trump himself mostly unscathed, and he could still face impeachment in the House.
You would think that a lawyer, a graduate of Harvard Law at that, and an ostensibly experienced legislator, would have a high school social studies-level command of the United States Constitution.
You would think, but you'd be wrong.
It now seems increasingly likely that the Legislature will pass and send to Gov. Scott a bill reforming Florida's "resign to run" law that would force JJR to abdicate his Senate seat to run for Congress.
If he continues to run the sort of campaign he's been waging, JJR might want to consider staying put in the Senate.
Should he choose to keep pursuing a seat in the U.S. House of Representatives, he might want to brush up on his knowledge of what that body actually does.