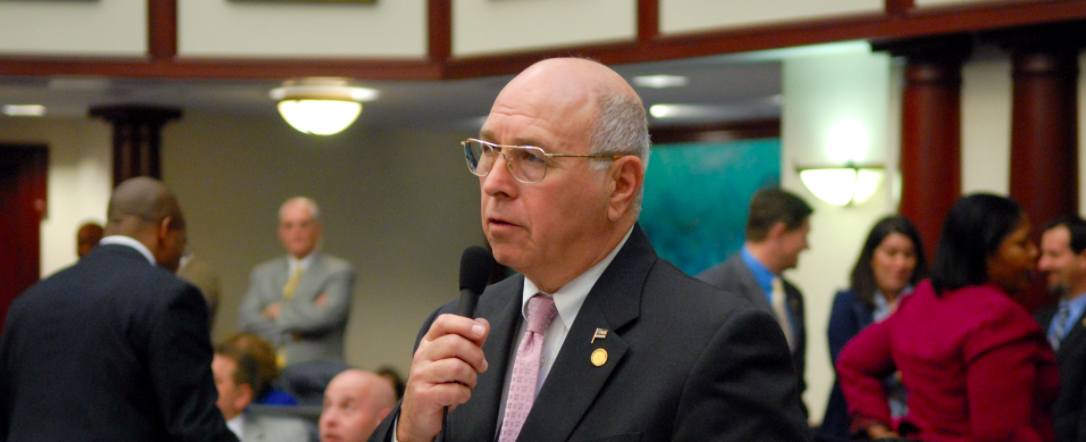 Rich Glorioso, a retired U.S. Air Force colonel who served in the House 2004-12, has again thrown in his hat to be considered for a seat on the Florida Public Service Commission.
Glorioso's was one of two initial applications for a vacancy created by the withdrawal of former Rep. Ritch Workman. The applications were released Wednesday by the Public Service Commission Nominating Council.
Gov. Rick Scott had picked Workman to replace Ronald Brisé on the panel, which regulates investor-owned utilities in the state. But Workman, a Melbourne Republican, bowed out after a sexual misconduct allegation.
Glorioso was a finalist last year to serve the unexpired term of former Commissioner Jimmy Patronis, who stepped down to replace Jeff Atwater as state Chief Financial Officer. The job eventually went to Gary Clark, then the Department of Environmental Protection's deputy secretary of land and recreation.
The other application released Wednesday was from Baldwyn English, who had been Brisé's chief advisor for the last seven years. He cited his "competence, experience, commitment, and genuine interest in the areas of energy, gas, telecom, and water."
Glorioso, a math major at Boston's Northeastern University, checked off experience in public affairs, economics, accounting and finance on his application.
Before serving in the House as a Republican, he was a Plant City Commissioner in 1998-2004.
"I am a retired senior officer from the U.S. Air Force having spent 27 years serving our country," Glorioso said in his application. "My last Command was a Logistics Group with five (5) diverse squadrons, including a Contracting Squadron.
"I feel qualified for this position because I bring with me years of experience in analyzing complex issues," he added. "I found in my 14 years as an elected official and 27 years in the Air Force that many times reviewing budgets I had to distinguish between valid requirements and 'nice to have' items."
Glorioso also received a graduate degree in Personnel Management from Central Michigan University and attended the U.S. Air Force Air War College.
The Nominating Council vets applicants and recommends finalists to the governor for the full-time position, based in Tallahassee and paying $132,036 a year. Scott's pick must get Senate approval.
The deadline to apply for the post is next Friday, Jan. 12.