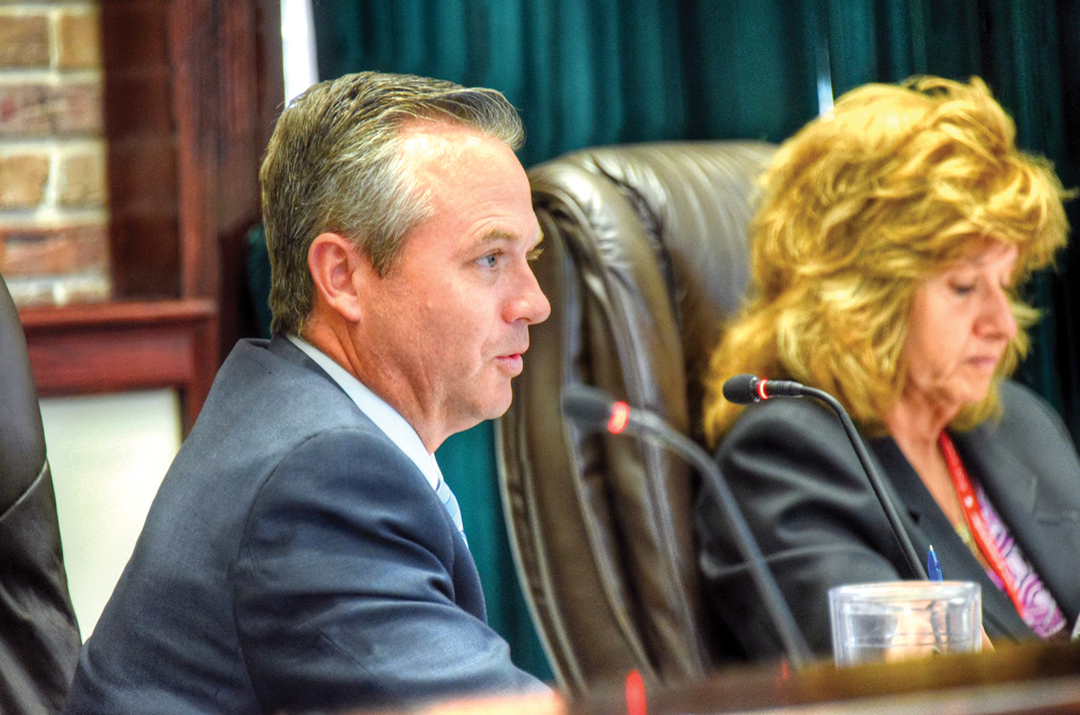 Wesley Chapel Republican Mike Moore picked up another endorsement for his re-election campaign to the Pasco County Commission, this time from Senate Majority Leader Wilton Simpson.
"Mike Moore is a conservative, small business owner, who has successfully started and operated local businesses, creating jobs for Tampa Bay area residents," Simpson said. "As a Pasco County Commissioner, Mike's business-oriented perspective and focus on common sense solutions has helped Pasco County government become more responsive, more efficient and more focused on creating a better and brighter future for Pasco County."
"I am grateful for Mike Moore's leadership and for his service on behalf of Pasco County residents. This election, Mike Moore has my strong support, endorsement, and my vote, as our Pasco County Commissioner."
Moore was first elected to the District 2 seat on the Pasco County Commission in 2014. He filed for re-election to another four-year term back in April, and has since secured endorsements from Pasco Clerk of the Court Paula O'Neil, Sheriff Chris Nocco and the West Central Florida Police Benevolent Association.
Moore said he was "honored" to have Simpson's support for his 2018 run.
"Senator Simpson fights tirelessly for Pasco County residents and our shared values in our state capitol. Whether securing state transportation dollars to improve our roads, securing funding for water projects in our county, supporting policies which grow our Pasco County economy and create new jobs, fighting to lower taxes and working tirelessly to eliminate excessive regulations, Senator Simpson shares our common sense, conservative values and fights for those values every day," he said. "I am grateful to call Senator Simpson my friend and am thankful for his support and endorsement."
Currently, Moore's only obstacle for re-election is Democrat Kelly Smith, whom he has built a massive advantage over on the fundraising trail, thanks in part to his friends in Republican state politics – including Simpson – who have helped him raise money for his second term.
Outside of the commission, which he currently chairs, Moore runs a small business and holds a seat on many state boards, including the Tampa Bay Area Regional Transportation Authority and the Dependency Drug Treatment Court Planning Steering Committee.