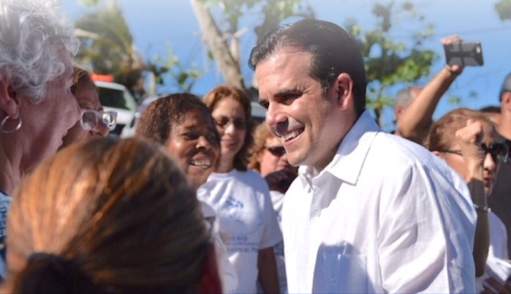 The governor of Puerto Rico is coming to Kissimmee and Orlando Friday and Saturday to meet with Puerto Ricans in Central Florida and provide information about his administration's efforts toward recovery from Hurricane Maria and preparations for displaced islanders to return home.
Gov. Ricardo Rosselló will be leading a town hall-style meeting in Kissimmee on Friday and will be appearing at various events on Saturday.
Kissimmee and Orlando have received the bulk of Puerto Rico evacuees who have fled the island to Florida since Hurricane Maria devastated the island Sept. 20-21. The Florida Division of Emergency Management reports that nearly 300,000 people have come from Puerto Rico to Florida, primarily through Miami and Orlando, though it is unclear how many have stayed.
Rosselló will be holding a town hall at 10 a.m. at the Kissimmee Civic Center. He'll also be meeting with various Puerto Rico leaders and business owners in Central Florida on Friday Saturday.
Rosselló will be explaining disaster relief efforts on the island and benefits available there and in Florida, answering questions, and seeking to provide assurances about when displaced Puerto Ricans can to return to their homes, said Luis Figueroa, former Florida regional director for the Puerto Rico Federal Affairs Administration.