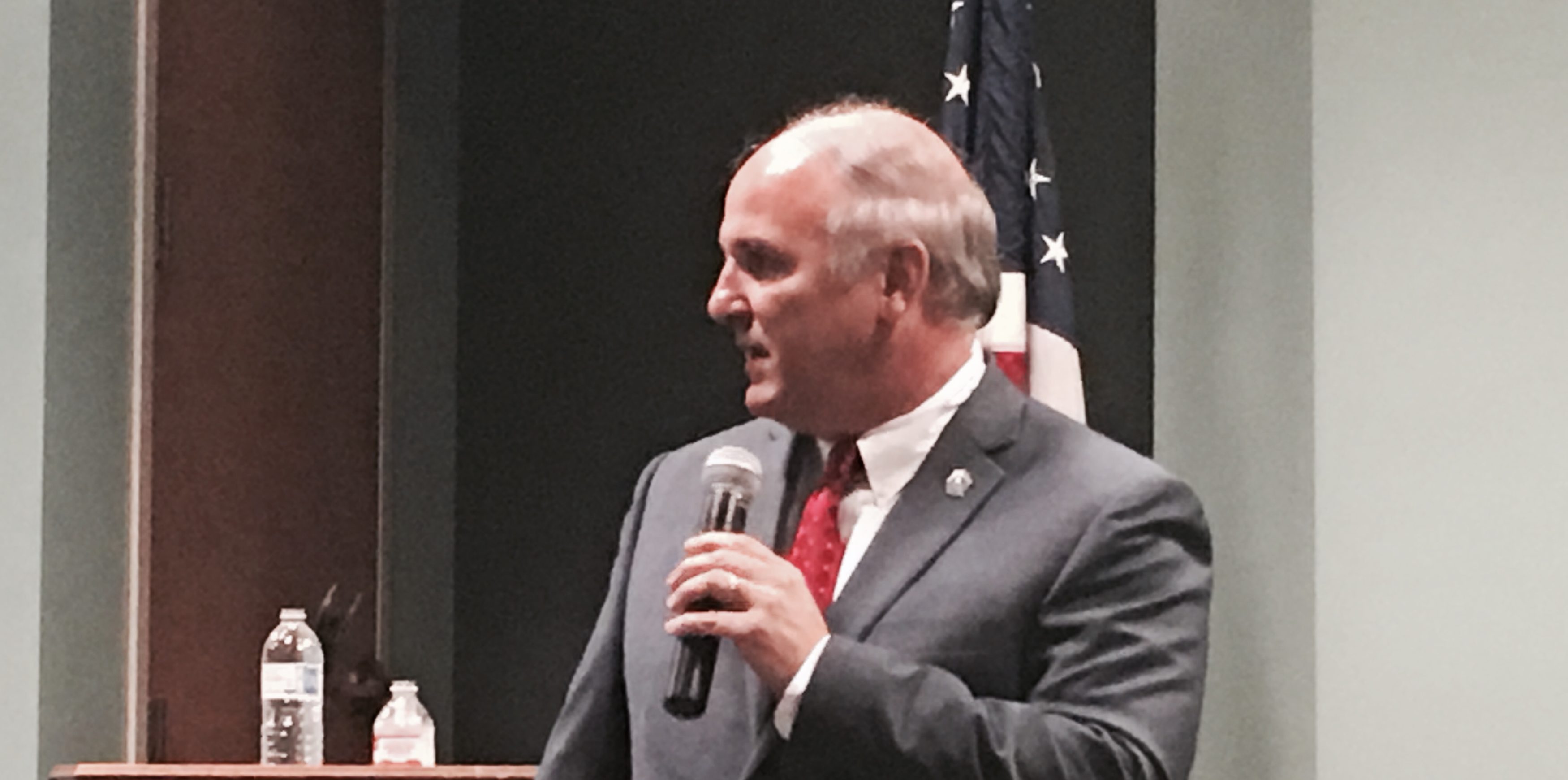 An annual tradition in Jacksonville City Council is beginning anew: the race for Jacksonville City Council VP.
Often — but not always — the VP slot is a springboard to the Presidency the next year.
The most interesting iteration of this race in recent memory: 2016, when Democrat John Crescimbeni bested Republican Doyle Carter in a cliffhanger 10-9 vote, with one Councilor reneging on his pledge to support Carter.
2017's race for VP lacked that drama, with Aaron Bowman winning the race, despite many of his votes not having formally pledged to him as part of the process.
What will 2018 hold? At this writing, it appears a number of ambitious first-term Councilmen are in the mix.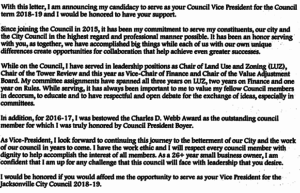 Southside Republican Danny Becton confirmed Monday that he is interested in the spot.
Becton, arguably the most debt-conscious member of the City Council, has often been a solitary voice of caution on issues ranging from spending bond money on stadium improvements to not paying off pension debt as quickly as possible.
While his positions conflicted with those of the Mayor's Office in the past, there is reason to believe that Becton is more aligned with the priorities of the Lenny Curry administration as time goes on.
At-Large Republican Sam Newby confirmed his interest to us Monday also. And that a letter much like that sent by Becton has been sent out.
Newby, the co-founder and chairman of the Florida Assembly of Black Republicans and a strong ally of Mayor Lenny Curry, has no enemies on Council.
One of his closest legislative allies is Democrat Reggie Brown, and in a multi-candidate race, it follows that Newby would be positioned to get not only the votes of conservative Republicans, but also of African-American Council Democrats, who vowed to — and did — vote as a bloc in the 2017 Council leadership races.
Newby and Becton likely will not close out the field.
Councilman Scott Wilson, the Southside Republican who ran a strong race against Bowman in 2017, is mulling a run.
Wilson, who served eight years as assistant to former Councilman Don Redman, notes the jousting for leadership is happening earlier every year.
And we are hearing that former Jacksonville Mayor Tommy Hazouri, an At-Large Democrat, may also throw in. Hazouri was largely marginalized on Council committees this year, a consequence of going against Anna Brosche in the race for the top job.
And one could envision, as the process winds on, other candidates — such as Finance Chair Garrett Dennis — may see openings.
For now, it's Becton and Newby.
But the race could get crowded quickly, with as many as five potential candidates at least testing the waters.
As was the case in 2016, when then-VP Lori Boyer faced no opposition for the Presidency, the real action will be for the Veep role in 2018.