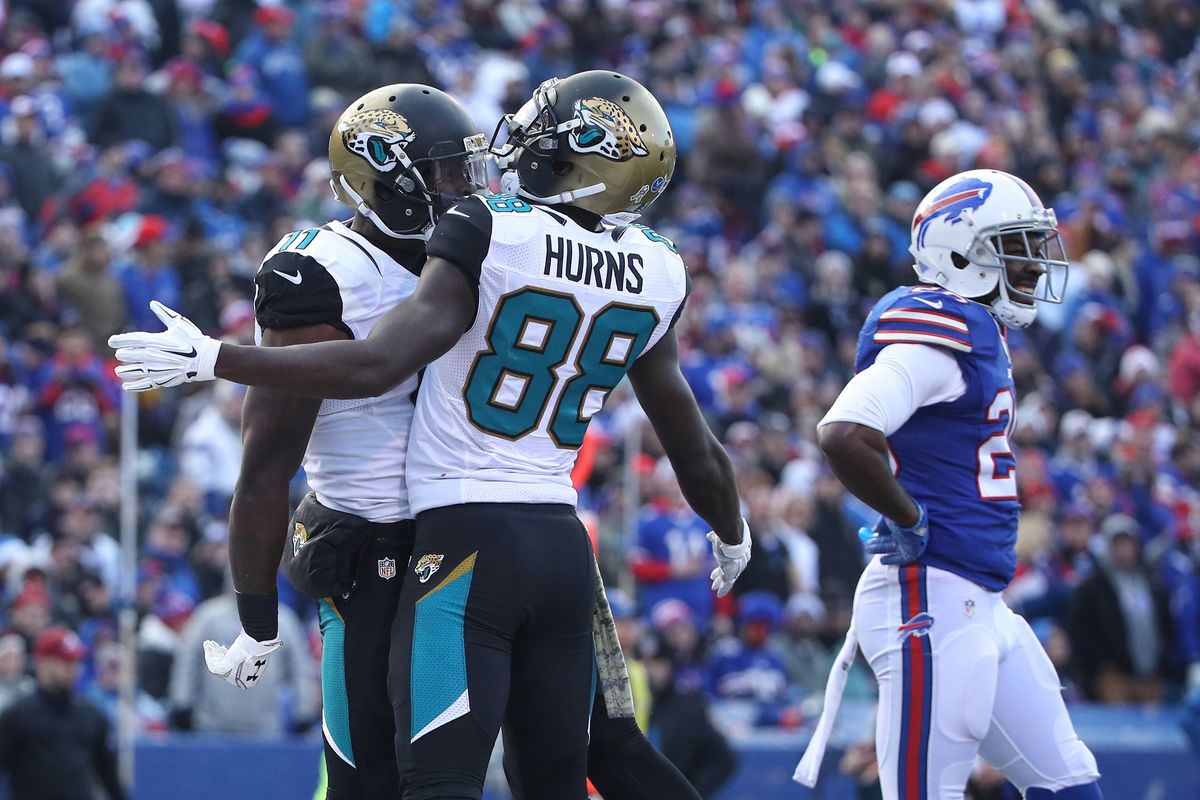 Here we are now. Entertain us.
EverBank Field was lit Sunday, as the Jacksonville Jaguars laid a smackdown on the Buffalo Bills, in a 10-3 defensive struggle that was best watched live and in the stands.
Jacksonville hadn't hosted a playoff game this century; the crowd was hyped. And mostly Jaguar fans.
The media derided the win — but for those who saw the end, when Jalen Ramsey picked off the Bills' QB, it was a moment of triumph.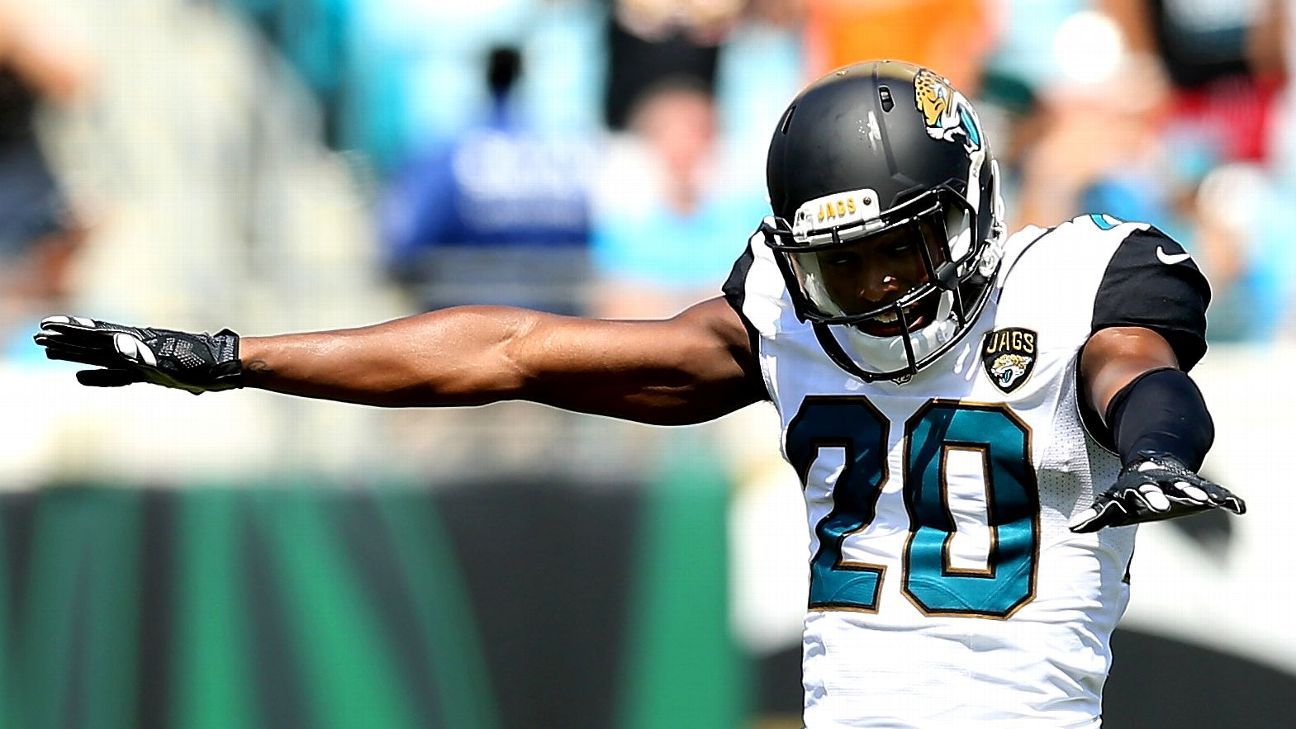 People stayed in the stadium — a few Bills fans aside — until it was over.
It was Jacksonville's moment.
As we enter what will be a bruising political year, it's useful to remember that community is what brings us together.
It's the teal, yes. But it's more than that.
It's the realization that it's Duval against the world.
There are those who bet on the world.
But Sunday showed that it feels better to bet on Duval.
Especially when the Jags go over.
Doctor, heal thyself
Problems with your marriage?
Is it unhealthy?
The Florida Legislature is willing to help future couples avoid such troubles as they traipse into connubial bliss.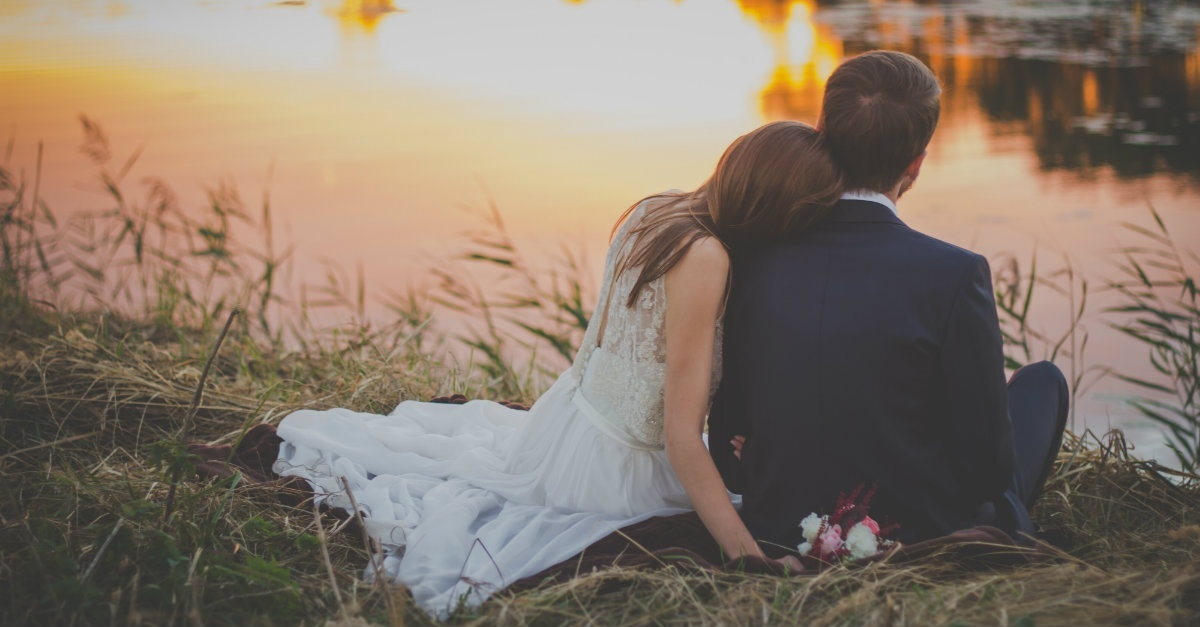 The solution: a "guide to a healthy marriage."
The version filed in the House is a guide that would contain resources addressing "conflict management, communication skills, family expectations, financial responsibilities and management, domestic violence resources and parenting responsibilities."
Monday saw Jacksonville Republican state Rep. Clay Yarborough file the House version of the legislation (HB 1323).
The Legislature wouldn't write this guide on its own (probably for the best given that philandering ended the careers of two Senators in recent months, with another former Senator and current state Representative going through a prolonged high-profile and messy divorce).
Instead, the guide would be written by the Marriage Education Committee: a panel of six marriage education and family advocates, two picked by the Governor, two by the Senate President, and two more by the House Speaker.
In other words, the same formula that has led to a smooth-running Constitutional Revision Commission could be brought to bear on Florida marriages.
Private funds would pay for the guide w, and reading it would be a prerequisite for a marriage license.
Jay Fant files monument protection bill
Rep. Fant, a Jacksonville Republican running for Attorney General, presented the latest in a series of base-pleasing bills for the 2018 Legislative Session Monday.
Fant's HB 1359 (the "Soldiers' and Heroes' Monuments and Memorials Protection Act") contends that any wartime monument erected after 1822 on public property may only be moved for its repair or the repair of the property containing it.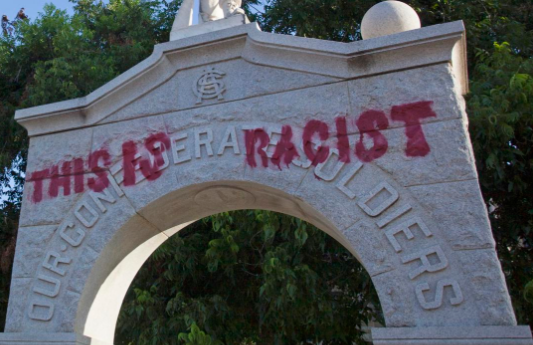 The bill's primary imports: forestalling removal of Confederate monuments, as happened most recently in Memphis. And establishing criminal penalties for tampering — penalties that would supersede the ordinance code or enforcement inclinations of rogue municipalities.
Fant's hometown Jacksonville dealt with a Confederate monument removal debate in 2017; Jacksonville City Council President Anna Brosche took a position in favor of moving monuments to museums, as they divided the community
Fant's legislative docket is serving up more red meat than the butcher at Avondale's renowned Pinegrove market.
If enacted, his "Free Enterprise Protection Act" will "ensure that Florida business owners are protected from government sanctions and penalties when they are exercising their First Amendment rights."
Fant was inspired to file FEPA by the case of a Colorado baker who balked at making a wedding cake for a gay couple, as said baker saw the act of baking as lending sanction to their choice to marry. FEPA would protect the free speech rights of businesses.
Fant also is carrying the House version of a Senate bill that would allow people to carry guns to, from, and during events in Florida's great outdoors; if it clears the governor's desk, everyone from crabbers to dog-walkers will be protected while packing heat.
Aaron Bean talks Rob Bradley, sanctuary cities
Sen. Bean spent some time giving his thoughts on the Legislative Session — including the benefits of an appropriations chair from Northeast Florida (Fleming Island Republican Sen. Bradley), and potential pitfalls for a bill he is carrying.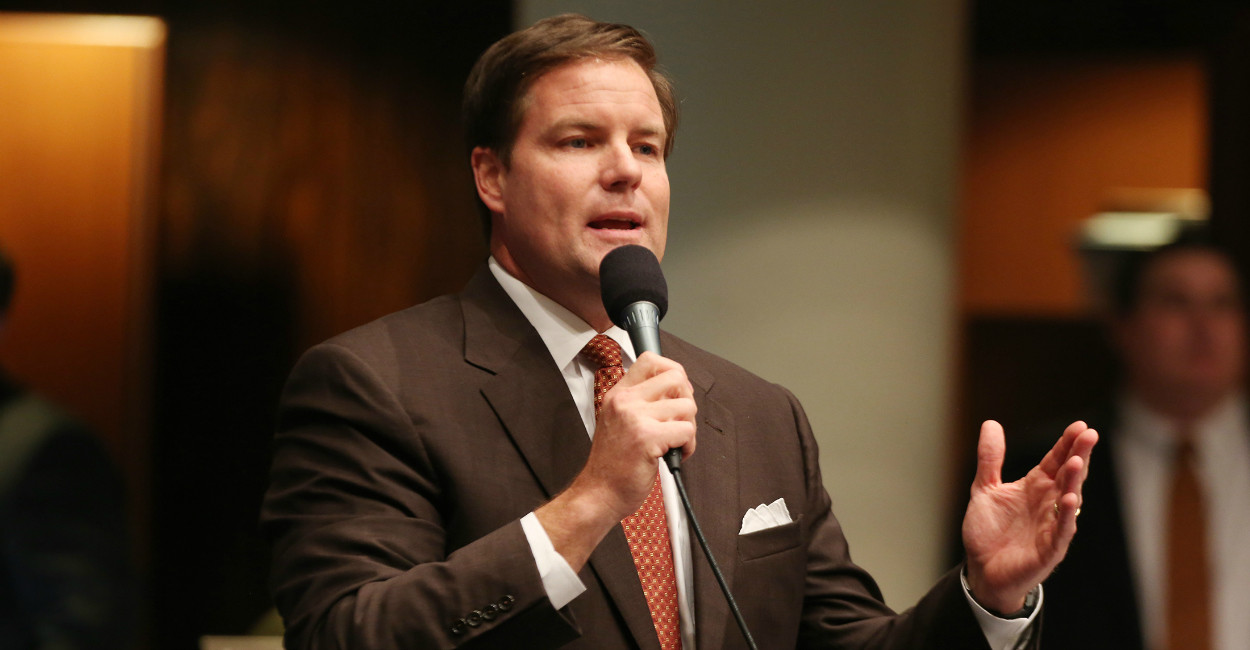 Bean was voluble on what Bradley means, both for the Senate and the region.
"I have known Sen. Bradley for almost 30 years," Bean asserted, "and he is going to be outstanding as Appropriations Chair. He makes it look easy, but he is always the most prepared member in the room from his constant reading and research.
"As a sub-chair for the criminal justice and environmental appropriations committees," Bean added, "members could be sure that Senator Bradley was going to know why funds were being spent, and he would be sure it was a good use of taxpayer dollars."
"He is going to be great for Florida. It is a bonus that he is from North Florida. North Florida Legislators are still going to have to work for any requests, because Bradley is not going to give anyone a pass just because they are from our area, but he is going to deliver a budget we can all be proud of," Bean said.
Bean is carrying 23 bills — but the most high-profile measure (a ban on sanctuary cities that should clear the House easily) may not get through the Senate.
"Our Sanctuary City bill faces a tough opening as it has been referred to the Senate Judiciary Committee. We don't have the votes to get it passed — yet — so we are working hard to get that done," Bean said.
Big month for Bradley committee
Fleming Island Republican Sen. Bradley saw his political committee raise more money in November than in any other single month.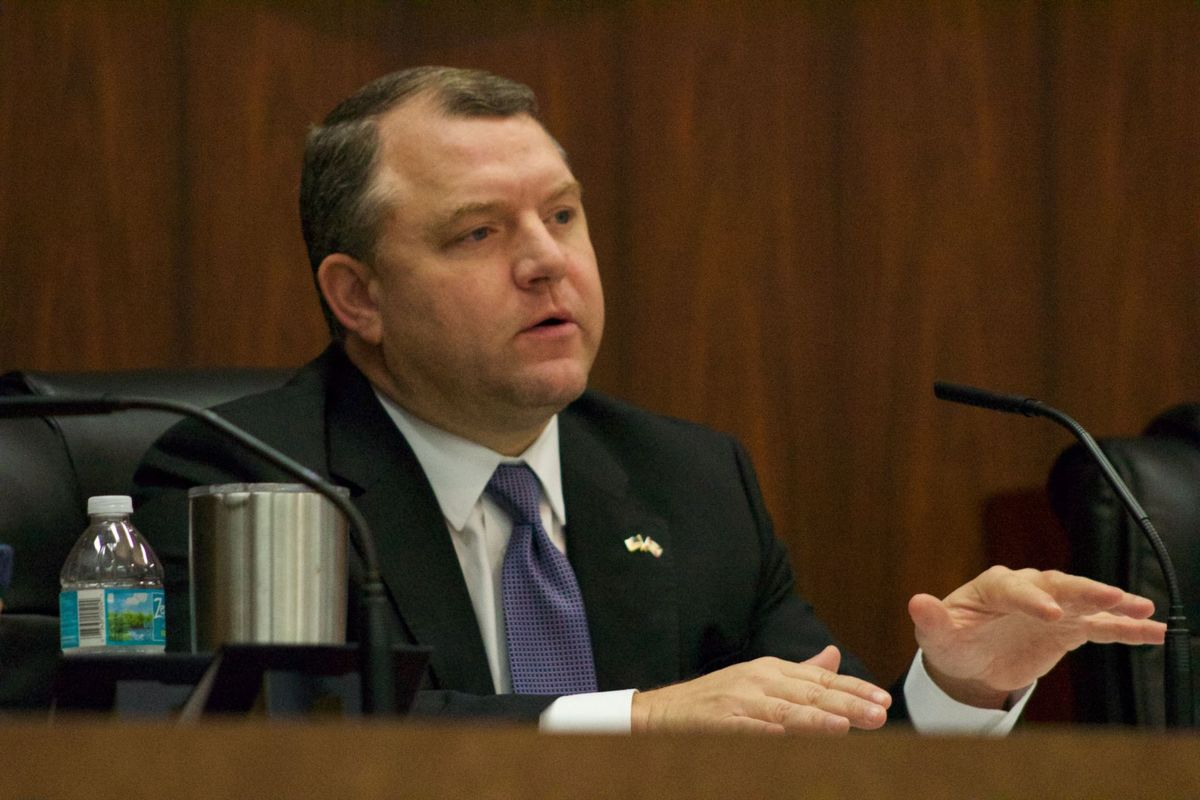 And in December, Bradley's Working for Florida's Families exceeded that sum, setting an internal record level of fundraising for the second straight month.
The committee hauled in $173,000, with significant buy-in from U.S. Sugar, Walmart, Florida Blue, Associated Industries of Florida and the associated Florida Prosperity Fund.
All told, the committee has over $720,000 on hand.
Bradley became the Appropriations Chair after the removal of now-resigned Sen. Jack Latvala, his predecessor in the role.
Northeast Florida legislators expect that he will be in a position to ensure that the oft-neglected region gets its fair share in the budget process.
Bradley backs Wyman Duggan
A key endorsement in the House District 15 race, as Sen. Bradley backs Duggan — thus far, the sole Republican candidate.
Bradley described Duggan as "a respected community leader who will serve with honor, integrity, and commitment to our shared conservative values."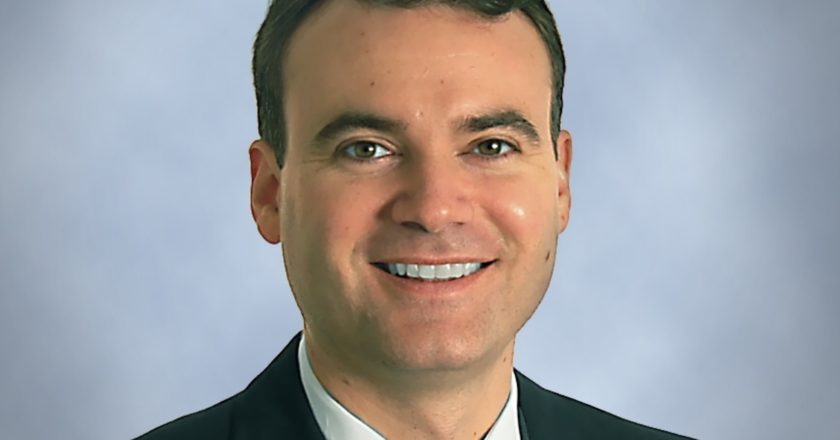 Duggan, meanwhile, is "honored to have the support of Sen. Bradley who has served as a conservative leader in the Florida Senate. I look forward to working with Sen. Bradley throughout my campaign and in the Florida legislature fighting for a more prosperous and brighter future for Florida."
Duggan has scored a swath of endorsements from Republican electeds, setting up the "Your leaders trust Duggan … shouldn't you?" mailpieces.
Jacksonville City Councilmen Danny Becton, Matt Schellenberg, Greg Anderson, Aaron Bowman, Scott Wilson, Doyle Carter, Jim Love and Sam Newby are on board. So are former Councilmen Jim Overton and Kevin Hyde. And Rep. John Rutherford, State Sen. Aaron Bean, State Rep. Jason Fischer, Duval Clerk of Courts Ronnie Fussell, Duval Tax Collector Michael Corrigan also back Duggan.
$142K haul for Lenny Curry committee
It was a December to remember for Build Something That Lasts, the political committee of Jacksonville Mayor Curry.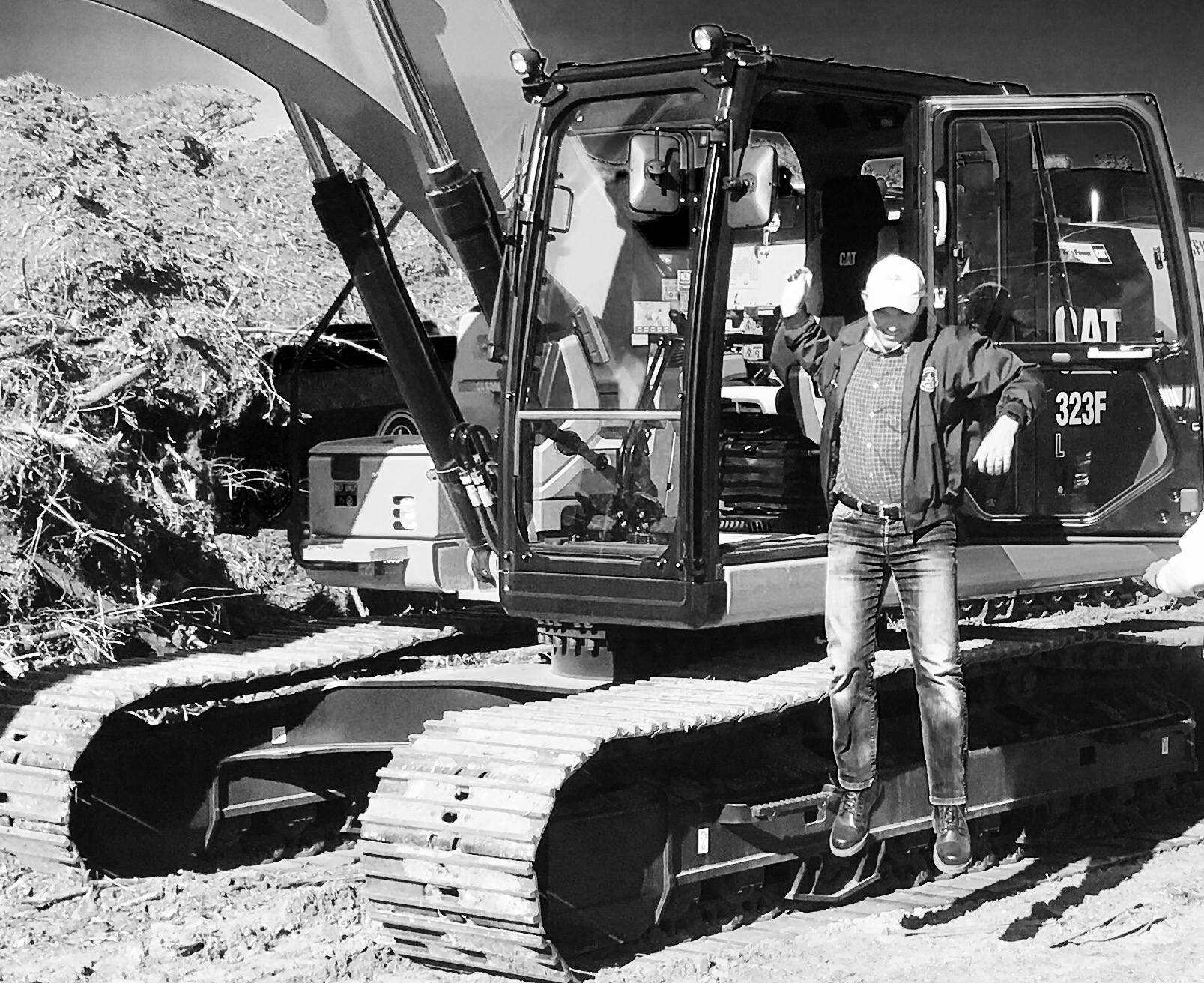 The Curry committee cleaned up to end the year, raking in $142,000, pushing the committee up to $603,000 on hand.
The strong month comes at a pivotal time for the Mayor's policy and political operations. The Mayor's Office aligns with a proposal to privatize JEA, a pitch which has floated periodically over the years but returned at the end of last year, via a proposal from a key political supporter and outgoing board member Tom Petway.
Additionally, Curry likely will face at least a nominal opponent for re-election. Whether he does or not, however, his committee likely will play in Jacksonville City Council races — supporting candidates who align with his vision, and working against less cooperative Council incumbents.
Danny Becton, Sam Newby launch Jax Council VP runs
An annual tradition in Jacksonville City Council is beginning anew: the race for Jacksonville City Council VP.
Often — but not always — the VP slot is a springboard to the presidency the next year.
Two Republican Councilmen — Becton and Newby — are in the race already.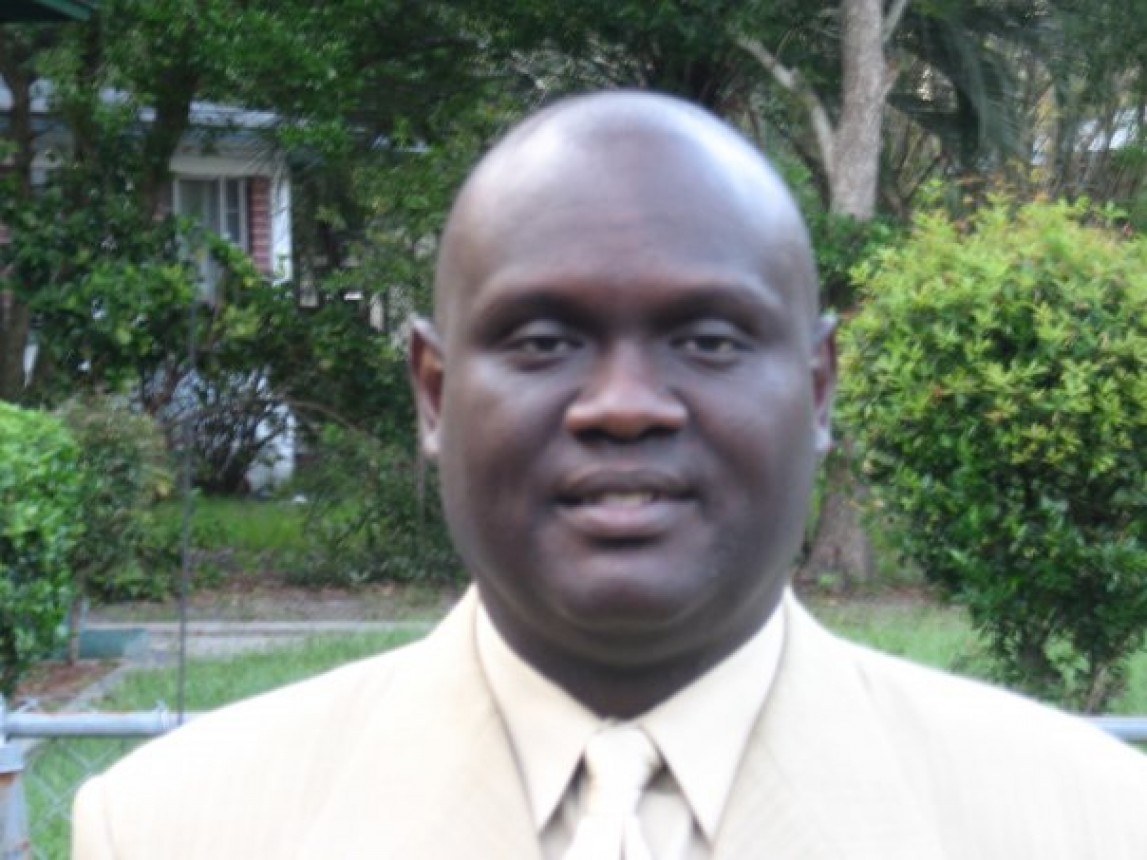 Two more — Republican Scott Wilson and Democrat Tommy Hazouri — are giving the race a close look.
All are first-termers.
Wilson finished second in the VP race in 2017; Hazouri, meanwhile, is a former mayor and the only Democrat in the mix.
Reggie Gaffney runs hard for re-election
One Jacksonville City Council member who doesn't need to wonder about Curry targeting him in 2019: Gaffney.
Democrat Gaffney is a strong supporter of Jacksonville's Republican Mayor, standing by Curry even when many other Council members cast aspersions, and the Councilman hopes that a record of tangible achievements in his district outweighs negative press.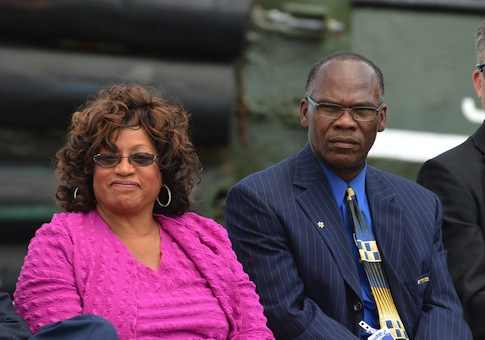 A recent video, cut with an unseen interviewer, reveals more about Gaffney's platform.
"District 7 is a very large district," Gaffney said. "I like to think of District 7 as three different communities all with different needs."
While there are many "priority projects" he could cite, Gaffney says that Amazon — "because it's about jobs" — is No. 1.
Meanwhile, Gaffney takes credit for fixing the collapsed Liberty Street Bridge, calling it his "first project."
Gaffney also takes credit for compelling Curry to address drainage issues in the flood-prone Lower Eastside.
Gaffney then asserted his key role in getting money for the stadium improvement projects (amphitheater, covered practice field and club seat renovations) approved in his term.
"The mayor said, 'I need your help,'" Gaffney said, and he was willing to — as it meant "jobs" for his district.
"I said 'let's make it happen,'" Gaffney related.
Honors for HRO sponsors, as theocons challenge bill
Last February, Jacksonville expanded its Human Rights Ordinance, giving protections to the lesbian, gay, bisexual and transgender community in the workplace, public accommodations and housing markets.
It is Feb. 3 at the Florida Yacht Club; Equality Florida will honor the three sponsors of the legislation: City Council VP Aaron Bowman and Councilman Jim Love (two Republicans), and Councilman Tommy Hazouri (a Democrat).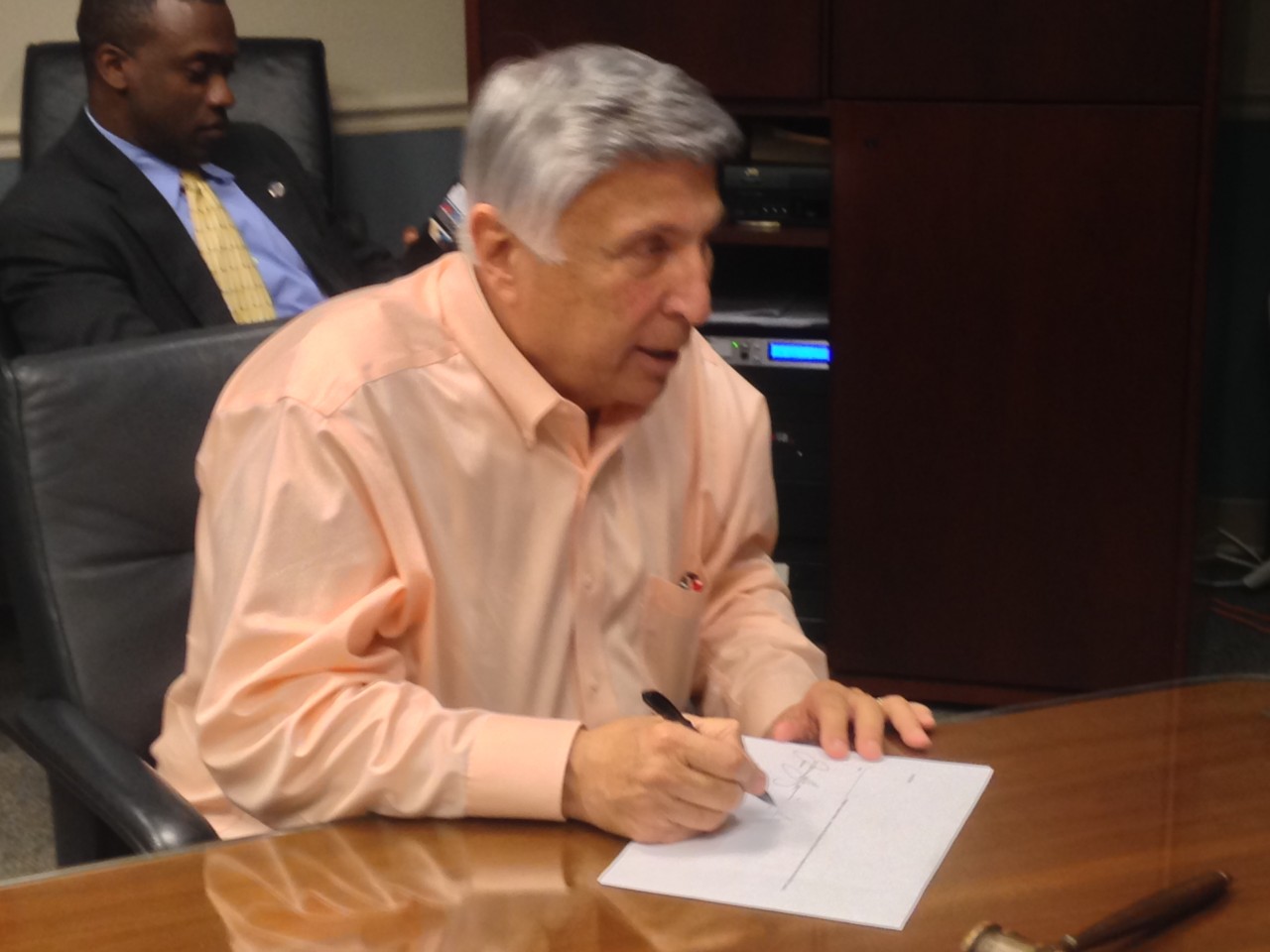 Unsurprisingly, Equality Florida gives itself credit for passage.
"After a nearly 10-year campaign, Jacksonville ended its reign as the only major city in Florida without an LGBT-inclusive Human Rights Ordinance. In February 2017, we saw unprecedented leadership and investment in this battle by Equality Florida, the citizens of Jacksonville, and these three elected leaders — resulting in the updated HRO on Valentine's Day."
Props for FPL, JEA from environmental groups
St. Johns River Power Park, the largest operating coal power plant in Florida, has been shut down, co-owners Florida Power & Light and JEA announced Tuesday.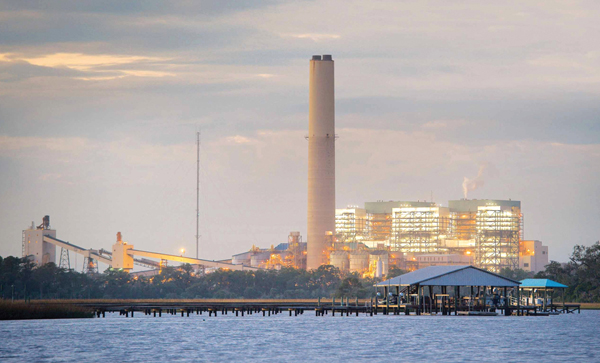 The utilities said the historic Jacksonville plant was aging and no longer economical as one of the highest-cost facilities among both FPL's and JEA's generating systems.
At nearly the same time, FPL lit up four new solar power plants — some of the largest ever built — and says it is nearing completion on four more new solar farms in a matter of weeks.
The ambitious moves earned kudos from leading environmental groups.
"FPL has a forward-looking strategy of making smart, innovative, long-term investments, including solar, to reduce emissions while providing affordable, clean energy for its customers," said Julie Wraithmell, Audubon Florida's interim executive director.
"Reducing greenhouse gas emissions is critical to addressing climate change," said Greg Knecht, deputy executive director of The Nature Conservancy in Florida. "Anytime we can replace less-efficient sources of energy with cleaner fuels or solar it's a benefit for people and nature. Investments such as FPL's in clean-energy technologies are key to Florida's future health and prosperity."
JAXPORT adds direct New Zealand, Australia service
Beginning March, JAXPORT will offer direct service to New Zealand and Australia for roll-on/roll-off (Ro/Ro) cargo through Höegh Autoliners' new U.S. to Oceania direct express Ro/Ro service.
JAXPORT's Blount Island Marine Terminal will serve as the last East Coast port of call in the rotation.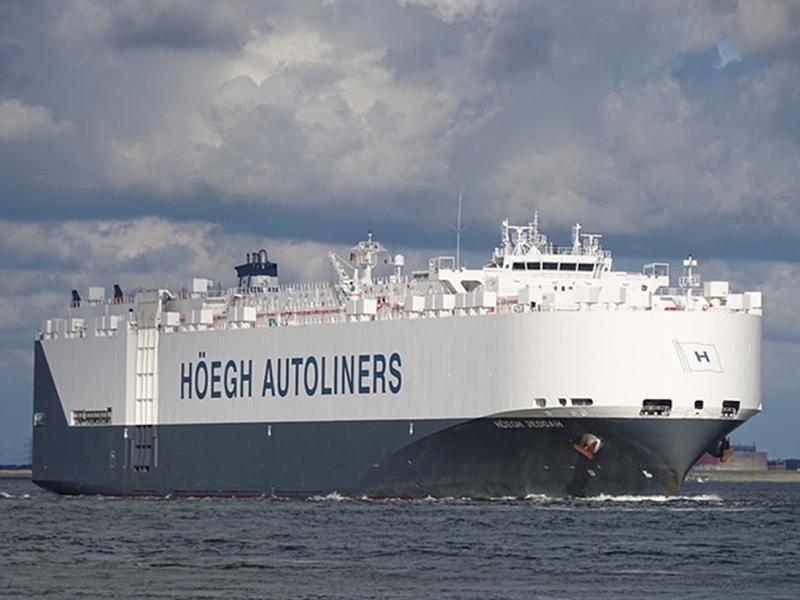 The monthly service will start with the first vessel, the 6,500-CEU (car capacity) Höegh Jeddah, sailing out of Jacksonville. Vessel rotation will include Auckland in New Zealand as well as Brisbane, Port Kembla, Melbourne and Fremantle in Australia.
Horizon Terminal Services, Höegh Autoliners' fully owned terminal owning and operating company headquartered in Jacksonville, will provide fumigation and wash down services at Blount Island.
Additional information on Höegh's trade route to Oceania is available at icptrack.com.
UNF tops in U.S. News & World Report's 'Best Online' bachelor's programs
The University of North Florida earned a top spot in U.S. News & World Report's 2018 Best Online Programs rankings.
Released this week, UNF is among the Top 40 colleges and universities in the country for "Best Online Bachelor's Programs," ranking included data from nearly 1,500 distance-education degree programs nationwide.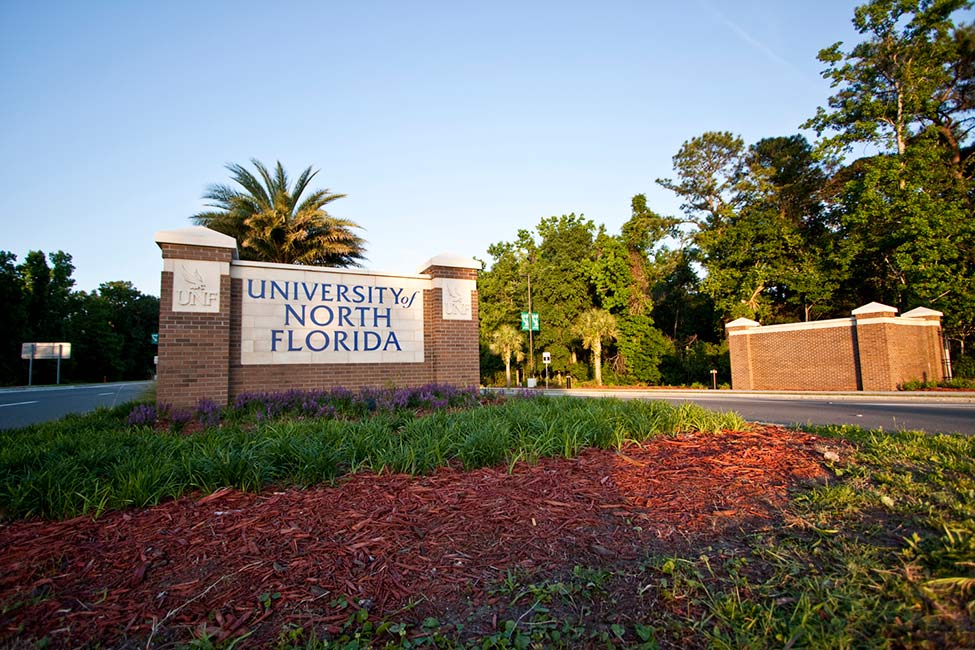 At No. 31, UNF jumped 17 spots from last year's ranking, and is the only higher education institution from the Jacksonville area listed among the rankings in this category. The University also landed on the "Best Online Education Programs" list, a graduate-level ranking. Only degree-granting programs offering classes entirely online were considered.
"It's very rewarding to have U.S. News & World Report rank our bachelor's and our graduate education online programs among the best in the nation," said UNF President John Delaney. "Faculty in our online programs are committed to this form of program delivery and have developed course materials and teaching methods that are second to none."
More information on the "Best Online Programs" rankings is at usnews.com/online.