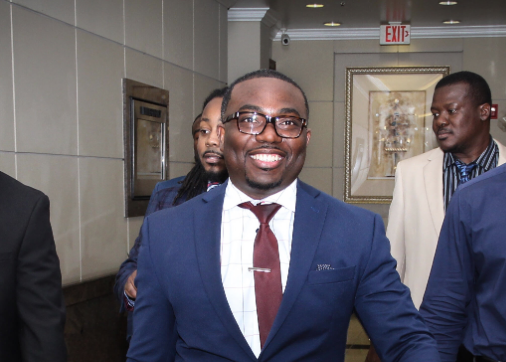 Orlando businessman Wade Darius is seeking to challenge U.S. Rep. Val Demings in a Democratic primary this year for Florida's 10th Congressional District.
Darius, 36, chief executive officer of TD Homes Marketing of Orlando, said Monday he is challenging Demings primarily out of his belief that she has not been aggressive enough in opposing the immigration and economic policies of President Donald Trump or to bring home enough grant money for the people of the 10th Congressional District. Darius filed last week with the Florida Division of Elections to seek to qualify for the ballot.
Demings is a former Orlando police chief and freshman member of Congress representing western Orange County.
Darius also said he is concerned about criminal justice issues, notably prison reform, which he said is needed, and police brutality, which he alleged Demings did not address when she was police chief.
A Haitian immigrant to Miami as a child, Darius said immigration policy was his primary concern, especially considering the very large Haitian and El Salvadoran communities in CD 10, two communities facing mass deportations under Trump's policies.
"We know our district is vastly populated by immigrants," he said. "You must be on the side of the people."
Married and the father of five, Darius's background has been in banking and real estate before he founded TD Homes Marketing, which he said last year helped 200 people arrange to get at least $15,000 in down-payment assistance toward the purchases of homes.
He said his campaign will refuse to raise any money from corporations because he believes there is a required quid pro quo response to all such donations. He said his campaign will be funded by himself and his family. He started that off by donating $500 to start a Go-Fund-Me account for his campaign.