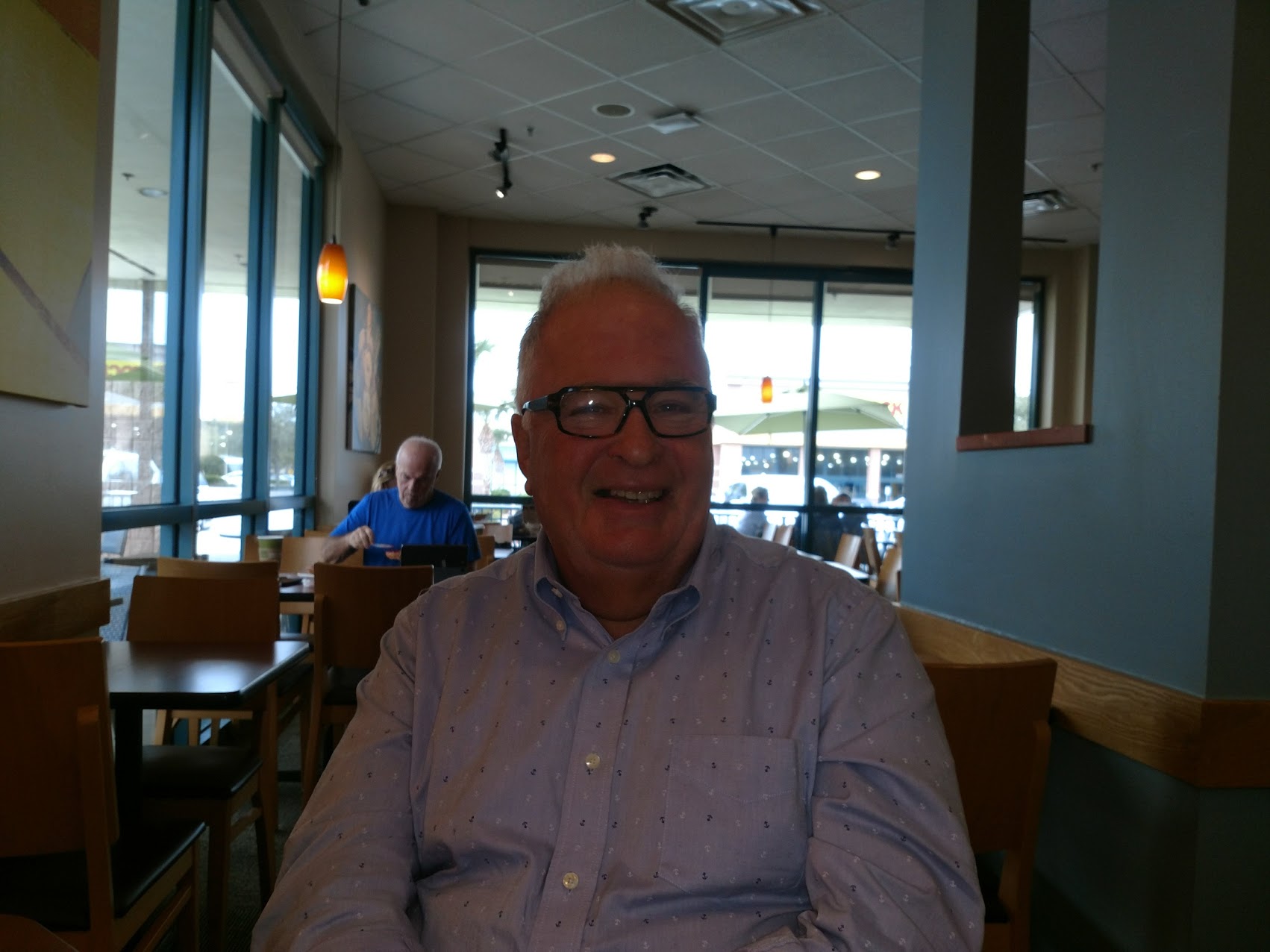 When Dunedin-based Democrat Bernie Fensterwald III entered the local political scene two years ago, there was significant attention paid to his personal finances after documents showed he was worth $19.8 million.
Criticism ultimately followed after he lost his challenge to Republican Chris Sprowls in the House District 65 seat, spending just $35,000 in the race, compared to Sprowls' $472,000.
But Fensterwald says that while the financial disclosure form is accurate, it doesn't tell the whole story. That's because his finances are tied up in real estate.
"It's by nature illiquid," Fensterwald explained in an interview at a Panera Bread in Clearwater earlier this week. "The mere fact that I have in my case $19 million doesn't mean that there's the liquidity to that kind of thing. Unfortunately, that's the way it was taken."
Fensterwald is now running for Senate District 16, which was vacated last December by Jack Latvala. There won't be a special early election, however, leaving the voters in the Pinellas/Pasco district without representation this Session.
Former state legislator Ed Hooper is the Republican in the race, and he's already on a Sprowls-like pace in fundraising, collecting more than $275,000 in the race to date, including $11,625 in December.
Fensterwald raised less than a thousand dollars in December and has raised $11,825 so far. When asked how much he would spend on the campaign, Fensterwald says, "Enough to win the race," adding that he'll make up the cash gap with people power.
Fensterwald says he's running on a platform of public integrity.
He says Tallahassee has become a place for the permanent political class and few others, which is why he supports a proposal filed earlier this week by Boca Raton House Republican Bill Hager (HB 1335) to have a committee study moving the Legislature and the offices of the Governor and Cabinet to a location that can be accessible to more citizens.
Buttressing his point is a Harvard Kennedy School of Government study conducted in 2012 that found a correlation between political corruption in state capitals and population density. He says Orlando would be an ideal spot.
A northern Virginia native who moved to the Sunshine State in 2009, Fensterwald has been a lifelong political junkie, but he says it was the Legislature's attempt to preempt local governments in a fracking bill in the 2016 Session that inspired his candidacy against Sprowls last year.
He was a volunteer in politics for more than two decades in the Commonwealth while making a living as an attorney, including a few years with his late father, Bernard Fensterwald Jr., a former government lawyer who later defended James W. McCord Jr., a Watergate burglar.
Fensterwald is a fierce critic of the GOP-led Legislature's encroachment on home rule, saying he'll never vote for a bill that preempts local governments.
The 66-year-old Fensterwald is the director and vice president of a self-storage company with locations across the Washington, D.C., area and in Daytona Beach. He supports raising the minimum wage to $15 an hour in Florida and dismisses the business community's criticism of such a plan. He adds that he "believes it's true'" that all of his full-time employees make at least that wage at his company.
"I think the business community in my experience has a knee-jerk reaction to any increase in wages, regardless of whether it is a legitimate concern or not," he says.
Fensterwald says he's split on the issue of term limits, at least in Tallahassee. He absolutely abhors legislators switching from the House to the Senate (or vice versa) to extend their political careers, but says if it were up to him, the eight-year limit in a specific House and/or Senate seat would be eliminated.
"I would prefer not to have term limits because I think what you do is you sacrifice institutional knowledge," he says, adding that if the Legislature is going to insist on having them, "they ought to be meaningful. They shouldn't be able to switch back and forth like that."
For an example, Fensterwald calls the idea absurd that in some cases, Republicans who aren't even elected yet are or have only served one term quickly size up their chances of being in line to become House Speaker. (He cites Sprowls as an example. Sprowls was voted in 2016 to become Speaker in 2020 — before he had finished his first term in office).
The Pasco-Pinellas Senate District has been considered safe GOP territory for years, but Fensterwald claims Hooper is vulnerable this year, since he's coming off a loss in the Pinellas County Commission race to Pat Gerard in 2014.
He derides Hooper as being a career politician, an epithet that no one can ever accuse Fensterwald of.
"I think people should go up to the Legislature, apply their expertise and their knowledge, give back to the community, and go back to where they came from and resume their lives as before," he says.
"Too many people up there who switch from the Florida House to the Florida Senate, they eventually become lobbyists, and then, they're just part of that industry."
This lifelong Democrat feels the energy from his party and says he's seen it in the Democratic clubs he attends, especially in Northern Pinellas County. Whether that can carry him to get over 50 percent in November is a formidable challenge, but Fensterwald is nothing if not an optimist.
"I think District 16 is one of those seats that is doable," he says. "I wouldn't be running if I didn't think that it was doable," adding that he thinks the Democrats can swing five seats this fall, taking over the Legislature's upper chamber.
"If they can get their act together, they have a tremendous opportunity to forestall any further gerrymandering," he says of his own party.