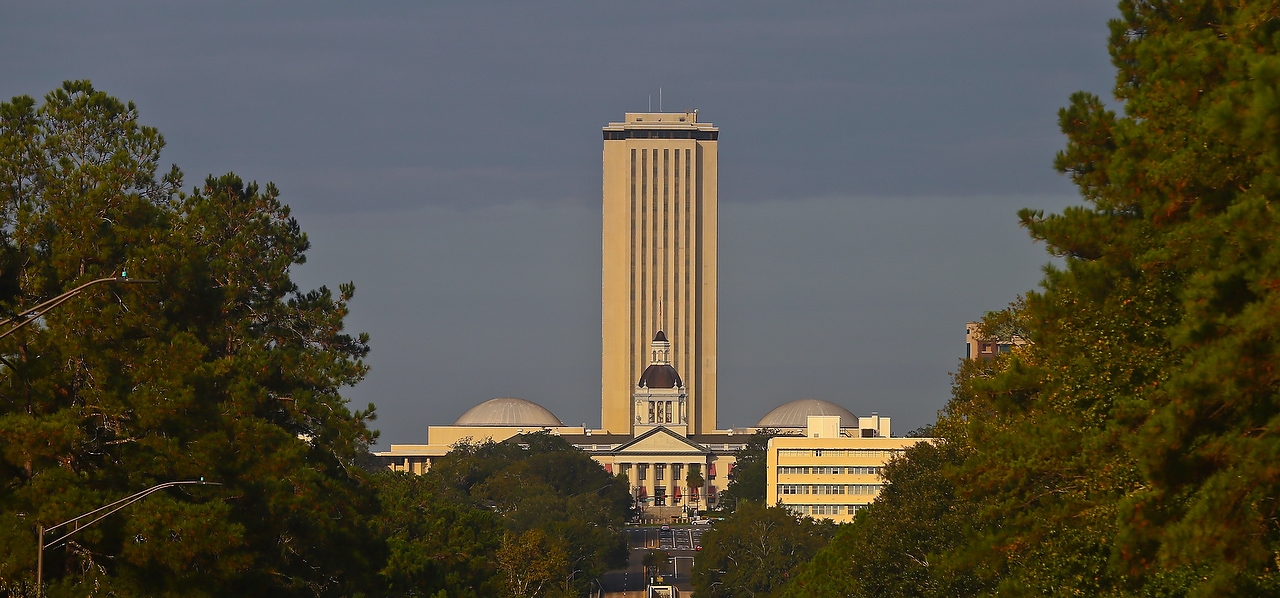 Sunburn — The morning read of what's hot in Florida politics.
By Peter Schorsch, Phil Ammann, Ana Ceballos, Daniel McAuliffe, and Jim Rosica.
We've almost reached the halfway point of the 2018 Legislative Session and, as we saw Friday afternoon when an 83-page amendment was filed that would forge a new gambling compact with the Seminole Tribe of Florida, things are starting to get interesting.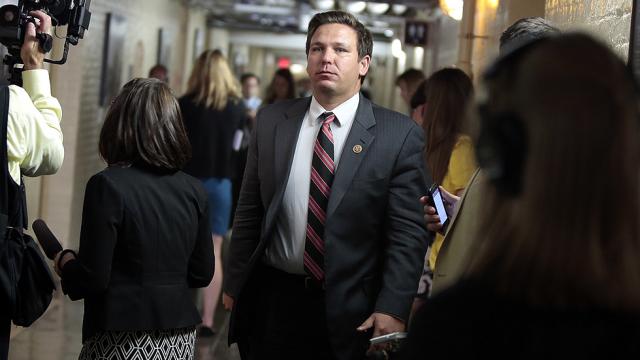 At the same time, outside of Tallahassee, Florida politics is the firehose that never runs out of water pressure. Over the weekend, U.S. Sen. Marco Rubio fired his Chief of Staff for "improper conduct," while an "active" investigation into Jack Latvala has been launched by the Florida Department of Law Enforcement.
Corrine Brown heads to prison today while Ron DeSantis formally launches his gubernatorial campaign. A Florida mayor was charged with corruption after accepting from an undercover FBI agent a Dunkin' Donuts bag containing $8,000 in cash. Part-time Palm Beach resident Steve Wynn resigned as finance chairman of the Republican National Committee. Et cetera, et cetera.
But returning to legislative politics, this Session is playing out like a Bizarro World version of a Frank Capra movie. But instead of seeing what the world would have been like had George Bailey never been born, we're getting a glimpse into how the Legislature may have operated had Sen. Latvala never served.
On issues large and small, there is movement because Latvala is no longer in a position to block them. The compact with the Tribe is only the latest example. If a deal is reached, it may happen because Latvala, a staunch ally of the parimutuel industry, is not there to advocate for his friends at the horse and dog tracks.
If the three campuses of the University of South Florida are to be reunified, it may happen because Latvala, the biggest cheerleader for the St. Petersburg branch, is not there to block Rep. Chris Sprowls' plan to put the school back together again.
And it's not just on the big-ticket items that Latvala's absence is being felt. Consider HB 765, sponsored by Rep. Blaise Ingoglia. It would allow property appraisers to eventually post "Truth in Millage" notices to their websites rather than mail postcards to property owners. Previous attempts to pass this legislation have died because Latvala, once the owner of a direct mail operation, blocked them. Now the bill is teed up in the House's Ways & Means Committee.
Doubtless, there are other examples of how life in the Legislature has changed since the resignation of the Senator from Pinellas County. Every time you hear a bell ring, is that a House bill being placed on an agenda?
His legislative legacy is probably the last thing on Latvala's mind at this point. On Friday, FDLE officials met with members of Leon County State Attorney Jack Campbell's staff. An announcement of a formal investigation into whether Latvala violated Florida public corruption laws by trading legislative favors for sex came shortly afterward.
There were several smart people close to Latvala who advised him after the first POLITICO Florida report was published in November that he should resign immediately. The worst case scenario, these folks warned, was not Latvala being booted from the Senate (which was a fait accompli) but that he could find himself in jail.
Latvala foolishly dismissed this advice, which was a life-changing bout of recklessness because only Latvala himself knew how vulnerable he was to legal jeopardy. The people who were urging him to resign only knew of what was in the POLITICO stories; they had no clue how far the rabbit hole went. Yet Latvala chose to fight on.
Instead of "It's A Wonderful Life," call it, "It's A Horrible Life."
One final note about the atmosphere in Tallahassee. The intrigue certainly doesn't end with L'Affaire Latvala. As the Tallahassee Democrat summed up over the weekend, the U.S. Attorney's Office for the Northern District of Florida recently confirmed that an FBI investigation into possible public corruption is continuing. Almost nine months after subpoenas were issued to the City of Tallahassee, there have been no indictments handed down.
But while that non-movement paralyzes the Capital City (and, to some extent, the race to be Florida's next governor), I am hearing that a white knight may want to ride into City Hall. You can read about that possibility by clicking here.
— SITUATIONAL AWARENESS —
— @JPodhoretz: We're two days from people saying Trump gave a good speech that probably won't actually be a good speech because SOTUs are usually terrible speeches and his will be worse than usual but he won't be tweeting so that will be good
— @MarcoRubio: When Nancy Pelosi claims that $1,000 bonuses from companies do not go very far and are "crumbs", it's pretty clear how out of touch she is with the middle class.
— @MaryEllenKlas: File this in can't make this up department: Lawyers for Florida prison where mentally ill inmate was found scalded to death in a shower, settle the case with inmates family via a hand-scrawled one-page note.
— @Fineout: Haven't watched many CRC meetings — but it seems most of the amendments are battles btw the same special interest groups that do year in and year out fighting in #FLLeg. Most of the battles appear aimed at settling long-running disputes & beefs.
— @SteveSchale: Don't sleep on the Florida House special election in Sarasota. By registration, the district is +10 GOP. Trump won by 5. In terms of VBM returns, as of today, it's currently +2 GOP. Closer than I expected. Dem @Oldfitz held seat from 06-10. Election is Feb 13.
— @ReggieCardoza (replying to Schale's Tweet): Lol, way to get on board now dude, typical. We've been saying that @GoodforFlorida is going to win his seat for months now. Good candidate, strong fundraising, aggressive field team. @FLHouseVictory, @Kionnemcghee and @ScottKosanovich have done a great job!!
— @Shawnfor63: Happy Gasparilla day Tampa and happy Kumquat Festival Dade City! #50milesandworldsapart
— @FLGovScott: Florida is proud to host the @ProBowl2018 in the great city of Orlando. Safe travels to everyone attending.
— @MotoSolutions: People are any company's most precious asset. This video recognizes the incredible work of the MotoSolutions South Florida Devices Engineering team who are constantly innovating to keep the world connected seamlessly, invisibly, no matter what.
***Today's SUNBURN is brought to you by Spectrum Reach, the marketing platform of choice, connecting you to your target audience on TV, digital and mobile. With access to our powerful data and insights, solutions for every screen, and the best programming content on the top 50+ networks, we'll help you reach the right customers for your business. SpectrumReach.com #NeverStopReaching***
— DAYS UNTIL —
Super Bowl LII — 6; the next government shutdown (maybe) — 10; Pyeongchang Winter Olympics — 11; Pitchers and catchers report to Spring Training — 15; Valentine's Day — 16; Disney Epcot International Flower & Garden Festival — 31; Deferred Action for Childhood Arrivals program termination begins — 36; Sine Die (maybe) — 39; Major League Baseball Opening Day — 59; Solo: A Star Wars Story premier — 114; Close of candidate qualifying for statewide office — 144; Primary Election Day — 211; General Election Day — 281.
— D.C. MATTERS —
"Marco Rubio fires chief of staff for improper relations with subordinates" via Marc Caputo of POLITICO Florida — Rubio said in a statement that an investigation concluded his chief of staff Clint Reed engaged in behavior that "in my judgment amounted to threats to withhold employment benefits." The Florida Republican said he became aware "for the first time" Friday "of allegations of improper conduct by my Chief of Staff while under the employment of my office." Rubio said the allegations were reported directly to him and that he then immediately began an investigation with his general counsel. "By early this afternoon, I had sufficient evidence to conclude that while employed by this office, my Chief of Staff had violated office policies regarding proper relations between a supervisor and their subordinates," Rubio said.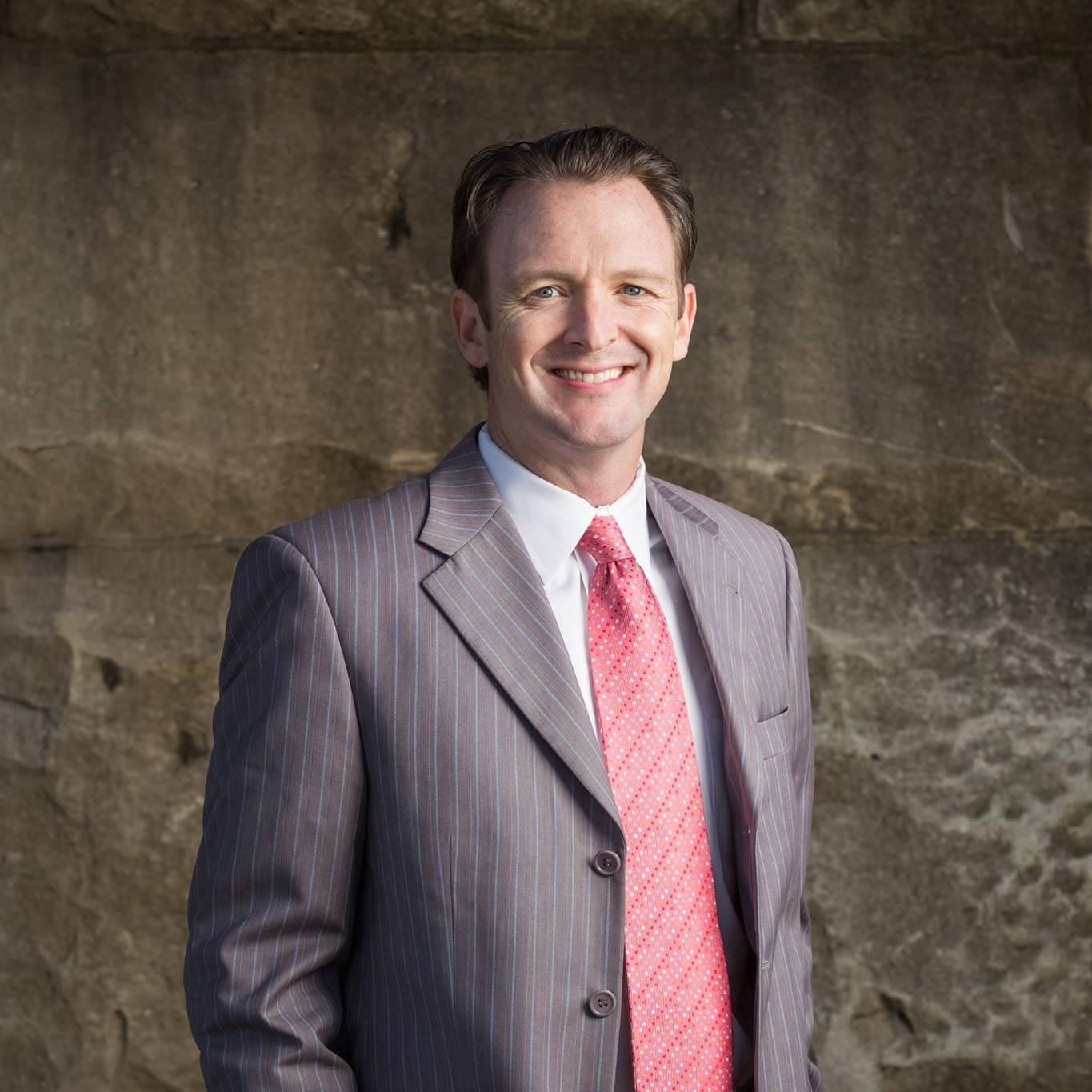 "Jeb Bush warns Donald Trump's character may drag down GOP in 2018 elections" via Alan Gomez of USA Today — Bush … praised Trump's moves to roll back business regulations and sign into law a $1.5 trillion tax overhaul that slashes rates for corporations. Despite support for those policies, Bush lambasted Trump's erratic leadership style, obsession with Twitter and "racist" comments that could cost Republicans control of Congress in November if they can't distance themselves from the former reality TV star. "If the election is nationalized and it's not about the economy, then we'll lose," Bush told USA TODAY as Trump prepares to deliver the State of the Union address rounding up his first year in office. "If it's about the economy and it's driven by state or district interest, incumbents can do well." But Bush worried that Trump will not allow Republicans to steer clear of him because of "his incredible view that the world revolves around him."
Tweet, tweet:
Perhaps instead of @JebBush talking about others showing leadership he should get back in the ring. He could run for Senate. #sayfie

— Crowley Report (@crowleyreport) January 26, 2018
"Matt Gaetz helping to lead charge against Robert Mueller probe" via Ledyard King of News-Press.com — This past week, Gaetz has been beating the drum for the release of a secret memo written by Republicans from the House Permanent Select Committee on Intelligence that he said reveals "shocking" spying abuses by the FBI and Justice Department. "The facts contained in this memo are jaw-dropping and demand full transparency," Gaetz, who is not on the panel, said after reading the memo. "There is no higher priority than the release of this information to preserve our democracy." Gaetz later coordinated a letter signed by 65 House Republicans calling on House intelligence committee Chairman Devin Nunes to release the memo to the public. Regardless of what ultimately happens with the memo or the Mueller investigation, Gaetz has emerged as one of Trump's most ardent supporters in Congress. In a district the president won by nearly 40 percentage points, Gaetz's loyalty plays well in the Panhandle.
"Why some South Florida lawmakers will skip Donald Trump's first State of the Union" via Anthony Man of the South Florida Sun-Sentinel — As respect for the presidency has declined in recent years, the annual address has evolved into an event that's as much about making political statements as listening to the president. "We've had a shift from this being a more ceremonial occasion that is designed to more exclusively hear from the president on his — or her, hopefully someday — policies, to use it as a platform to shed light and to highlight important issues," said Debbie Wasserman Schultz. Lois Frankel said she wants to send a message … "I believe that chamber belongs to the people. He's coming into, in a sense, my house, and I'm not going to be chased out of it," Frankel said. "I'm not ceding the government to Donald Trump." Two other Democrats — Alcee Hastings and Frederica Wilson — won't be anywhere near the House of Representatives chamber in the U.S. Capitol. Carlos Curbelo has been one of the most outspoken elected congressional Republicans in his criticisms of Trump, but he will be at the address.
Be sure to read Mitch Perry's piece on how calls for the impeachment of President Trump is playing a key role in the Democratic primary in CD 27. Read here.
Spotted on the front page of the Tampa Bay Times – Rick Wilson via Alex Leary of the Tampa Bay Times –  This is no moderate. Wilson, who lives in Tallahassee, is a longtime conservative operative with a burn-it-down appetite for conflict matched only by his affinity for guns and good food. He has used social media and cable news appearances to wage war against a man he sees as a con and a cancer on the GOP. Or, as he described the president last week to his nearly 300,000 followers on Twitter, 'a serial fabulist and short attention-span mental lightweight.' … Beyond a shared affinity for Diet Coke, Wilson and Trump understand that being loud and unfiltered attracts notice. A handful of prominent GOP critics of the president have emerged but none as colorful as Wilson, 54, who bears a resemblance to Mike, the assassin and fixer on 'Breaking Bad.' He carries a pistol in the small of his back. "I started doing it religiously after all the death threats,' Wilson said.
"Part time Palm Beach resident Steve Wynn resigns" via Ken Thomas and Steve Peoples of The Associated Press – Wynn resigned Saturday as finance chairman of the Republican National Committee amid allegations of sexual harassment and assault. Wynn has been a prolific Republican donor and led the RNC's fundraising efforts during Trump's first year, helping the committee rake in more than $130 million. "Today I accepted Steve Wynn's resignation as Republican National Committee finance chair," said RNC chairwoman Ronna McDaniel. The Wall Street Journal reported that a number of women said they were harassed or assaulted by Wynn, the chairman and CEO of Wynn Resorts. Wynn has denied the allegations. One case led to a $7.5 million settlement with a manicurist, the newspaper reported.
— NOTES FROM THE CAMPAIGN TRAIL —
"Fewer Puerto Ricans than expected register to vote in Florida so far" via Stephen Lemongello of the Orlando Sentinel – With so many leaving Puerto Rico after Hurricane Maria struck … the influx of registered Florida voters from the island is expected to play a key role in this year's election and beyond. But so far, the number of newly registered Hispanic voters in Central Florida is not the big number that many forecast. Democrats make up less than 30 percent of new Hispanic voter registrations in Central Florida since the end of September, with about 8 percent registering as Republicans and the majority, 63 percent, registering as independents … As U.S. citizens, Puerto Ricans are able to register and vote immediately. As a group they've also historically identified as independent but voted Democratic, leading party leaders and political analysts to predict a major impact in Democrats' favor in a closely divided state such as Florida … Estimating exactly how many new voters there are in Florida because of Maria's devastating impact on the island is as difficult as determining the actual number of evacuees.
"Richard Corcoran's committee drops $95K for first TV ad buy" via Matt Dixon of POLITICO Florida — The political committee associated with Corcoran has bought airtime to start running television ads on Fox News … Watchdog PAC, is spending $95,560 to run the cable ads that will run through Friday on the television network. Corcoran's political committee has raised $6.6 million. He has not yet declared his 2018 intentions but is widely expected to run for governor. It's not likely he will make any announcement about his political future until after the 2018 legislative session, which ends in March.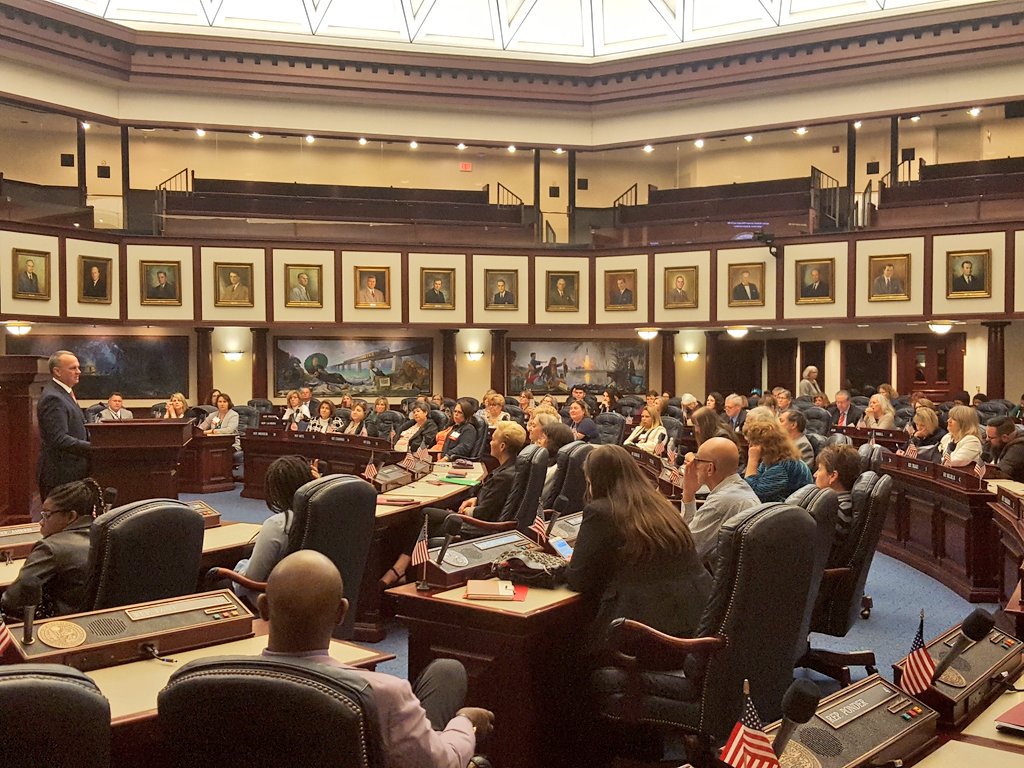 First in Sunburn – Philip Levine's campaign for Florida governor campaign has placed an additional $70,000 buy to air its latest ad, "Denial" during Tuesday's State of the Union address. The ad will run during prime time on network stations in targeted markets. This buy comes on top of the nearly $375,000 already placed earlier this month behind the ad.  "With President Trump's administration signaling that they still have Florida in their sights for oil drilling off our coast, the campaign today placed an additional buy to air our latest TV ad where Mayor Philip Levine promises to take on anyone who threatens our coastlines with drilling," said Christian Ulvert, senior advisor with Philip Levine for Governor said. "The ad will air during prime time around the President's State of the Union address to ensure Floridians know that our environment and coastline is not for sale."
Click on the image below to watch the ad:
First in Sunburn – Charlie Crist continues to post impress fundraising numbers as barrels towards re-election in Florida's 13th Congressional District. He raised more than $486,000 during the fourth quarter of 2017, bringing the Pinellas Democrat to $2.16 million for the cycle and leaving him with $1.76 million cash on hand.
"Lori Berman dominates fundraising in SD 31 primary" via Florida Politics — Berman added to her commanding lead in the race to take over for former Sen. Jeff Clemens in Senate District 31 with more than $100,000 raised between Dec. 15 and Jan. 25. Berman's $106,716 haul brings her campaign account to $366,101 in total fundraising, including $100,000 in loans, and she had $233,803 of that money on hand at the end of the reporting period. The new money came in across more than 200 contributions, the bulk of which came in from small-dollar donors who chipped in less than half of the $1,000 maximum contribution for state Senate campaigns. Berman also brought 85 checks for the max contribution, including contributions from the Florida AFL-CIO, Publix, utility company Duke Energy, several branches of hospital group HCA, and a slew of lobbyists and firms such as Ron Book, Colodny Fass and Meenan.
"Javier Fernandez overhauls campaign team after 'rogue' email" via David Smiley of the Miami Herald — He's restructured his campaign team after his organization sent out an email telling voters that his campaign manager was a twice-convicted former congressional chief of staff. Javier Fernandez said Raul Martinez Jr. has been replaced as the campaign's strategist by Fernando Diez. His team now says Jeffrey Garcia, who did jail time and was temporarily barred from campaigns after pleading guilty to improperly ordering absentee ballots on behalf of unknowing voters, no longer has any relationship with Fernandez's candidacy. As recently as last week, Fernandez had acknowledged that Garcia was advising his campaign, but said the relationship was informal and unpaid. When a campaign email went out Friday identifying Garcia as his campaign manager, Fernandez said the information was inaccurate and had been distributed without his knowledge. Fernandez's team says PJ Campbell remains on as campaign manager.
Save the date — Pinellas County GOP chair Nick DiCeglie joins several heavyweight lobbyists in Tallahassee next month to fundraise in support of his bid for Larry Ahern's House District 66 seat. The event begins 5 p.m. Tuesday, Feb. 20, at the Governors Club Board Room, 202 S. Adams St. in Tallahassee.
"Joe Gruters draws Democratic challenger for House seat" via the News Service of Florida — Bradenton Democrat Liv M. Coleman opened a campaign account to try to unseat Gruters in November in House District 73, which includes parts of Sarasota and Manatee counties … Coleman is the only challenger who has emerged to run against Gruters, who was elected to the seat in 2016. Gruters had raised $89,985 for his re-election bid as of Dec. 31 and had nearly $60,000 in cash on hand.

— CAPITOL INSIGHT —
"Private eye spying in Tallahassee says he wasn't targeting lawmakers" via Lawrence Mower of the Tampa Bay Times — Nearly three months ago, the public spotlight fell on a Gainesville private eye caught on video planting a camera in the Tennyson, a Tallahassee condo building where a number of state lawmakers reside during the Legislative Session. News of Derek Uman's spying, captured on tape and revealed by a Florida Department of Law Enforcement investigation, sent a chill through the capital and placed him at the center of a controversy over sexual misconduct exposed by private eyes. Earlier this month, surveillance footage posted on a website led to two senators acknowledging an affair and seemed to point to Uman: the footage came from the same Tennyson hallway where he was filmed planting his camera. But Uman now says he was working on an unrelated domestic case when he was caught on tape back in May, and that he is not the source of footage that has been posted online. "The target was not a legislator," Uman said in a series of emails. "It was a regular domestic case."
"House gambling bill to pari-mutuels: Drop dead" via Jim Rosica of Florida Politics — The House on Friday dropped its 83-page omnibus gambling bill for 2018, which reads like a love letter to the Seminole Tribe of Florida and a poison pen missive to nearly all the other gambling interests in the state. Industry representatives privately admitted the legislation — overseen by Speaker-designate Jose Oliva — was a placeholder for the House to pass, getting the House and Senate into conference committee to hammer out the details, as they did last year, albeit unsuccessfully. But they also groused the House wanted to renew a 2010 gambling deal with the Seminoles, who pay for certain exclusive rights to offer gambling in Florida, at the expense of the state's dog and horse tracks that offer other gambling, like card rooms.
"Despite Seminole concerns, fantasy sports bill ready in Senate" via Florida Politics — A Senate bill to exempt fantasy sports play from state gambling regulation cleared its last committee this week, making it available for the floor. But there are still big 'if's that could blow up the gambling exclusivity deal, known as the Seminole Compact, between the state and the Seminole Tribe of Florida … Sen. Tom Lee, a Thonotosassa Republican, brought up those worries at the bill's (SB 374) Rules Committee hearing Thursday, mentioning gaming concerns' continual efforts to find loopholes in state gambling law. "It gets you focused in on what you're doing is written tightly enough that someone can't drive a truck through it," he told bill sponsor Dana Young of Tampa. "Because this industry owns a lot of trucks."
"Bills would require Florida courts decide whether private beaches be open to public" via Thaddeus Mast of the Naples Daily News – Bills introduced in the House and Senate … would halt local governments' ability to pass customary-use ordinances, which are key to ensuring public beach access. Instead, a new process would require cities and counties go before a judge and argue a portion of private beach should be declared open to the public because it has been used continually for recreation before landowners purchased the property. Only after a judge's approval could local governments adopt protections for sunbathing and walking on private beaches. State Sen. Kathleen Passidomo is sponsoring the Senate bill a year after she refused to amend another of her bills to add a customary-use ordinance prohibition. A key difference with this year's bill is that it still would allow a local government to pass an ordinance after it goes through the courts. Passidomo said that made all the difference.
Key legislative committees to watch today:
Senate targets tax increase amendment – The Senate Finance and Tax Appropriations Subcommittee will consider a proposed constitutional amendment (SJR 1742), from Chair Kelli Stargel of Lakeland, that would make it harder for municipalities to raise taxes. If approved by voters in November, any tax increase would need three-fifths support from the House and the Senate. Meeting begins 1:30 p.m. in Room 401 of the Senate Office Building.
House workshops hurricane response – The House Energy & Utilities Subcommittee will workshop staff recommendations from a report of the Select Committee on Hurricane Response and Preparedness. Meeting starts 3 p.m. in Room 212 of the Knott Building.
House takes up trauma centers – The House Health Quality Subcommittee will take up a bill (HB 1165), filed by Panama City Republican Jay Trumbull, which seeks to overhaul a law governing trauma centers and where they can open. The bill is the result of a long-standing legal struggle between hospitals and the Florida Department of Health about the rules governing where trauma centers can open. Meeting begins 3 p.m. in Room 306 of the House Office Building.
House considers Orlando City Soccer specialty license plate – The House Transportation & Tourism Appropriations Subcommittee will hear HB 1263, from Winter Park Republican Mike Miller, that would create an Orlando City Soccer Club specialty license plate. Meeting starts 3 p.m. in Reed Hall of the House Office Building.
Senate hears child support enforcement presentation – The Senate Children, Families and Elder Affairs Committee will hear an update from Department of Revenue Executive Director Leon Biegalski on child-support enforcement. The committee will also review child-support guidelines. Meeting begins 4 p.m. in Room 401 of the Senate Office Building.
Senate tackles windshield repair fraud – The Senate Commerce and Tourism Committee will consider SB 396, from Port Orange Republican Dorothy Hukill, which addresses fraud in auto windshield repairs. Meeting starts 4 p.m. in Room 110 of the Senate Office Building.
Senate discusses public school funding index – The Senate Education Committee will debate SB 824), from Hialeah Republican Rene Garcia, which calls to hire a consulting firm to review a price-level index method. Price-level indices help decide how the state spends money on public schools. Meeting begins 4 p.m. in Room 412 of the Knott Building.
Happening this week – Members of the Florida Society of Anesthesiologists (FSA) will be in Tallahassee this week for Physician Anesthesiologist Week, which recognizes the vital role that physician anesthesiologists play in the safe administration of anesthesia medicine. This year's accomplishments by the FSA include two anesthesiologists named to the Florida Board of Medicine, and working to combat Florida's opioid crisis by supporting legislation to create tougher penalties for illegal fentanyl possession.
— STATEWIDE —
Assignment editors – Gov. Scott will meet with leaders from the Venezuelan community, including exiled magistrates of the Venezuelan Supreme Court, to discuss ways to continue to help the people of Venezuela gain freedom and democracy. Last year, Scott and the State Board of Administration passed a resolution to ban state investments that would benefit Nicolas Maduro's oppressive government. To build on these efforts, Scott proposed legislation to strictly prohibit all state agencies from investing in any company that is doing business with the Maduro regime. Coral Gables City Hall, 405 Biltmore Way, Coral Gables. 10:00 a.m.
"Judge allows medical marijuana 'no smoke' case to go forward" via Jim Rosica of Florida Politics — What looks like a loss at first blush is a win for John Morgan in his legal effort to overturn the state's ban on smoking medical marijuana. A Tallahassee judge on Friday granted the state's motion to dismiss as to People United for Medical Marijuana, the association-plaintiff, saying it didn't have the legal standing to be in the case … But Circuit Judge Karen Gievers allowed the lawsuit to move forward for the three other patient-plaintiffs, who qualify to use the drug … "This is a win for the patients; it specifically recognizes their rights," plaintiffs' attorney Jon Mills said in an interview. "I spoke to the Jordans and they are delighted. She's a hero and I am glad to represent her."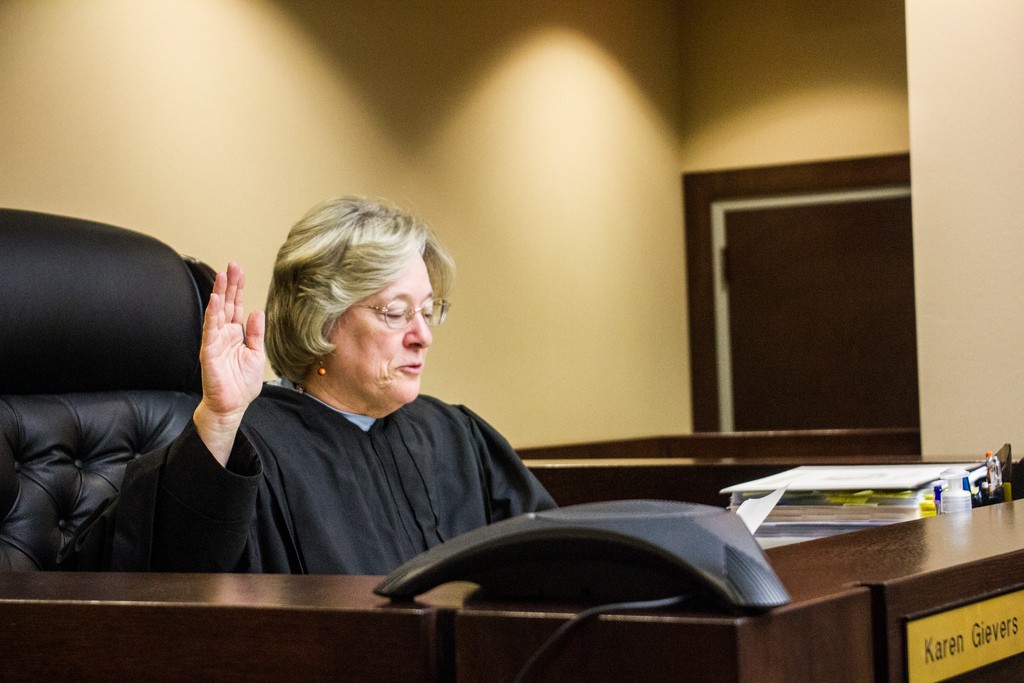 "State colleges could get spot in constitution" via Lloyd Dunkelberger of the News Service of Florida — The Florida college system would remain under the State Board of Education in a proposal approved by a panel of the Constitution Revision Commission. The commission's Education Committee approved a measure (Proposal 83), sponsored by Commissioner Nicole Washington of Miami Beach, that would put the existing governance system for the 28 state and community colleges into the state constitution. Washington, who is a member of the board of trustees at Florida A&M University, said the proposal would give colleges equal footing with the kindergarten-through-high-school system and the state university system, which already are included in the Constitution. "The intent of this proposal is to recognize the Florida college system and their mission," Washington said.
Chris Smith, Arthenia Joyner withdraw voting-rights proposal — The two former Senate Democratic Leaders and current Florida Constitution Revision Commissioners pulled their amendment after an identical citizen initiative on automatic restoration of voting rights for ex-felons made it on the ballot. Joyner said in a statement: "Our decision today is made knowing that the … people of Florida will finally have the opportunity to decide the question for themselves. And we do this assured that, if successful, no future governor will ever again play with the lives of those who seek redemption." Their measure had been making its way before the Constitution Revision Commission, successfully clearing its most recent committee last week. Florida is one of four states that disenfranchise ex-cons. If 60 percent or more of voters approve the citizen initiative (Amendment 4) in November, more than 1.5 million Floridians would be eligible to register to vote, according to the Brennan Center for Justice.
"No iron bars, but prison comes for ex-U. S. Rep. Corrine Brown" via Steve Patterson of the Florida Times-Union — Brown is expected at a Central Florida prison camp to begin a five-year federal sentence for her part in a fraud scheme that helped end her long career. Neither Brown nor the federal Bureau of Prisons have talked publicly about where the 12-term congresswoman will serve her time. But the minimum-security women's camp adjacent to Coleman Medium Federal Correctional Institution in Sumter County fits criteria prison officials would have considered when incarcerating Brown, a Jacksonville Democrat who lost re-election after she was indicted in 2016.
"How a Dunkin' Donuts bag full of cash led to the downfall of a Florida mayor" via Cleve Woodson Jr. of The Washington Post — Hallandale Beach Mayor Joy Cooper vowed to "vigorously fight" corruption accusations, including the claim that she was on the receiving end of a Dunkin' Donuts bag filled with $8,000 in soon-to-be-laundered cash. A day earlier, she had cleaned out her city hall office, then reported to the jail in downtown Fort Lauderdale. Cooper, a 57-year-old Democrat who has been mayor of the city 20 miles north of Miami since 2005, is charged with several corruption charges: money laundering, official misconduct and exceeding the limit on campaign finance contributions — all felonies that carry a maximum five-year prison sentence each. She's also accused of soliciting contributions in a government building — that same now-vacant city hall office. Cooper did not address a phalanx of reporters as she left jail, but she defended herself in a statement: "I have dedicated my time and energy to focus on performing all of my duties with utmost integrity … I can assure you that I will vigorously fight these allegations in court."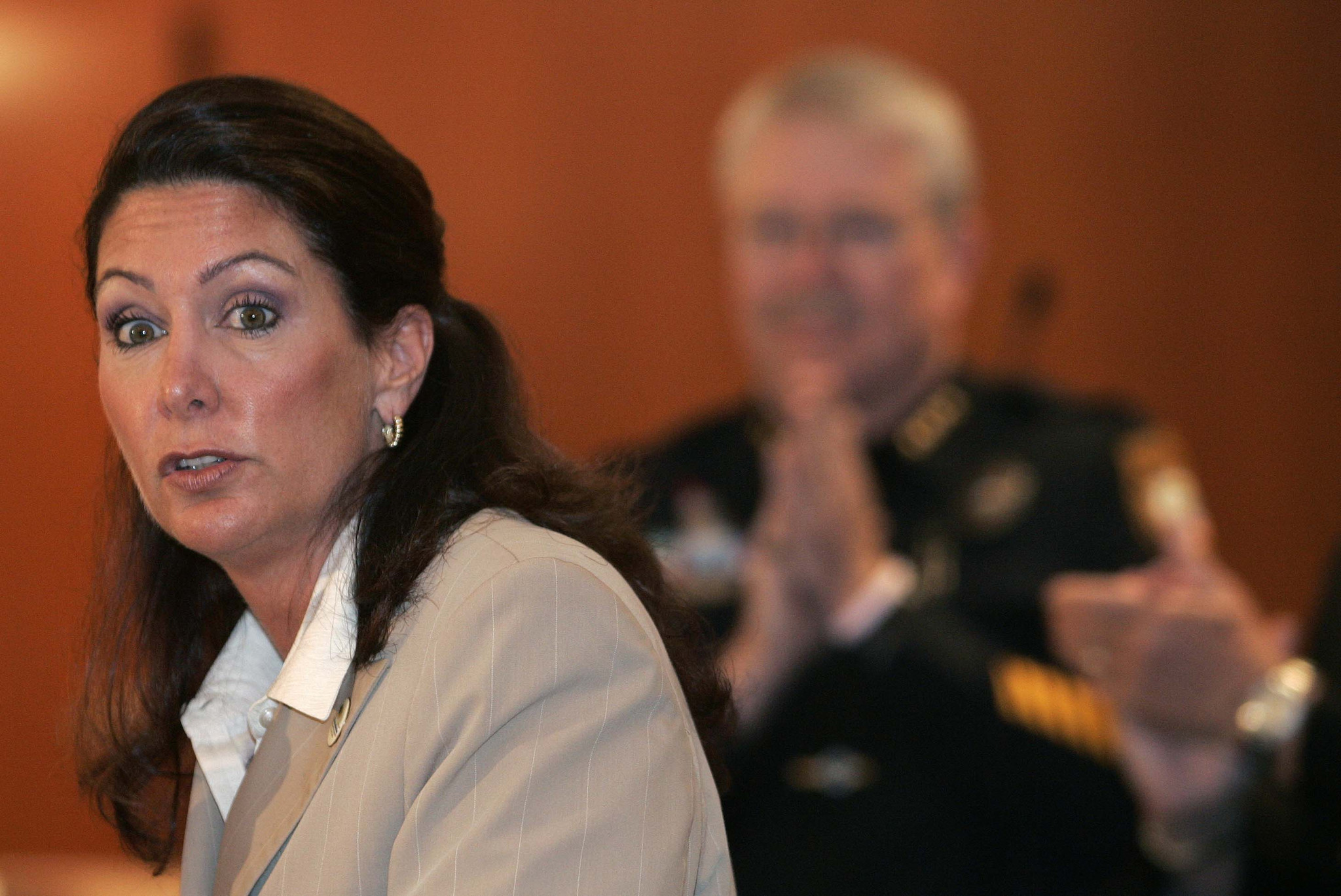 "U.S. Attorney's Office confirms ongoing FBI probe but is otherwise tight-lipped" via Jeff Burlew of the Tallahassee Democrat — The Tallahassee Democrat Jan. 9 requested a 10-minute interview with U.S. Attorney Christopher Canova on the office's general approach, philosophy and process in handling public corruption cases. As part of the request, the Democrat pledged to respect any matter Canova was unable to discuss because of the investigation. The U.S. Attorney's Office, in a Jan. 10 email, turned down the request. "We will need to respectfully decline this interview as any questions on this topic have the potential to impact an ongoing investigation," said Amy Alexander, a spokeswoman for the office. Alexander noted that federal prosecutors decline to comment when there is a risk that statements could reveal or be construed to reveal matters that have appeared, are appearing or could appear before the grand jury.
"Officers in Florida shootings say they can stand their ground, too" via Frances Robles of The New York Times — "The law says it applies to 'any person,'" said Eric Schwartzreich, a lawyer representing a Broward County sheriff's deputy who made a successful Stand Your Ground claim in the 2013 killing of a computer engineer. "Law enforcement is any person. Why would there be a law that applies to one person in the criminal justice system and not another?" The law has a contentious history and was opposed by prosecutors as soon as it was passed in 2005. It eliminates a person's duty to retreat from a dangerous situation and frees them to use deadly force "if he or she reasonably believes it is necessary" to prevent harm or death. It shields people from both criminal trials and lawsuits. Nearly two dozen states around the nation have such laws, but experts believe Florida is the only place where police officers have used it. Civil rights lawyers say letting police officers invoke the law stretches its intent, and creates another avenue for them to get away with unjustified shootings. The state senator who sponsored the law, Dennis Baxley, said he was surprised to see officers invoke it, and even a lawyer for one of the officers who claimed Stand Your Ground said the law should be changed. Police are already authorized to use force when they perceive danger, and even in highly disputed cases they usually avoid facing charges.
"Ousted Orlando jobs official now top leader at bay area CareerSource" via Mark Puente of the Tampa Bay Times — In 2011, after a spending scandal rocked Orlando's job placement center, chief operating officer Alice Cobb was one of several top executives forced out. In explaining the departure, the new board chairman brought in to fix the reeling agency told the Orlando Sentinel that Cobb was "associated with all the questionable practices." "She was involved intimately with the entire operation and all key management decisions," Kevin Shaughnessy said. But Cobb was not unemployed for long. Just a month after her resignation, payroll records show she was hired into a high-level position at Pinellas' job placement agency. CareerSource Pinellas, and its sister center, CareerSource Tampa Bay, are now at the center of the latest controversy to hit the state's career placement centers. This time, investigators are looking at whether the agencies overstated their record of helping people find jobs.
Worst story you'll read today — "Why was doomed boy left in home with history of neglect? Court audio might say. They won't release it." via Carol Marbin Miller of the Miami Herald — For a generation, the Miami-Dade circuit courts have viewed recordings of court proceedings as they did the hearings themselves: They were open to the public. But in the wake of a tragic death of a 1-year-old Homestead boy, Ethan Coley, court administrators made an abrupt about-face. Recordings of court proceedings about the boy and his five siblings are not like the hearings themselves, administrators say. They are juvenile court records, and therefore not open to public inspection. Both Chief Judge Bertila Soto and Judge Orlando A. Prescott, who is the administrative judge in the Juvenile Court division, declined to discuss their decision to keep the audio recordings under wraps. In a short statement released through a spokeswoman, the judges said that "electronic records of dependency proceedings are confidential, as are the paper records associated with these cases." The judges added that a review of recent guidance from state court administrators indicated that they had been in error for several years when they granted access to such recordings. "Our prior protocol was not in compliance with these requirements. Any changes made to our protocol were merely to be consistent with the applicable law," the judges wrote.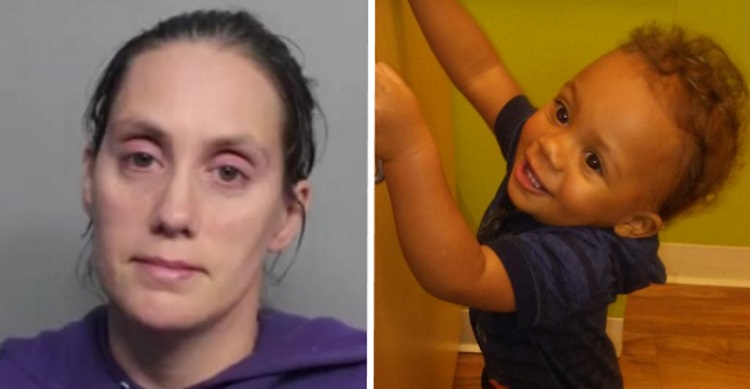 What Chris Carmody is reading – "University of Florida, after hitting Top 10 status, looks to Top 5" via Deborah Strange of the Gainesville Sun – When U.S. News and World Report ranked the University of Florida in ninth place among the nation's top public universities, tied with the University of California-Irving and UC-San Diego, UF and its leadership celebrated. Then, the work continued. "What came quickly after that, within days, was our board of trustees urging us to continue the momentum and movement up in the rankings," UF President Kent Fuchs said. Now, UF is looking to make its way into the top five. "I really, firmly believe that the greatest asset of higher education in the United States, in contrast to, say, other nations and other levels of education, is indeed how competitive universities are in each other," Fuchs said. "Not in a bad sense — I want every university to be successful, and I'm genuine about that. We really do compete for faculty, nationwide, for faculty, for students, and we compete for federal grants and even publications," Fuchs said. But the goals UF leaders are setting aim at more than beating the competition, Fuchs said. They're designed to make UF a better school, period. "The real objective is for us to be better and more effective," he said.
"Florida policies cost most in U.S.: Should insurers keep tax savings?" via Charles Elmore of the Palm Beach Post – Florida is only state averaging more than $2,000 a year, the latest numbers show — and more than one controversy is coming to a boil after a stormy 2017. What can homeowners do? Take action. Shop around. Review multiple financial safety grades and complaint data on more than 100 Florida insurers in The Palm Beach Post's property insurance guide. For consumers who care about issues affecting rates, now is a good time to let legislators and regulators know. Insurance companies in Florida and other states stand to reap a windfall from federal tax cuts but will overcharge customers by an estimated 5 percent or $25 billion unless regulators take action, the Consumer Federation of America said. Florida's Office of Insurance Regulation has not laid out a specific plan of action but will "carefully consider" the issue … An insurance industry group blasted CFA's calculations as "not actuarily sound" and "simplistic," with effects of tax cuts varying widely at different companies.
Assignment editors — Citizens Against Rail Expansion in Florida will hold an update on its fight against All Aboard Florida/Brightline and the need for safety measures for residents of the Treasure Coast region. Hosting the news conference are CARE FL Chair Brent Hanlon; Bob Crandall, CARE Steering Committee member and former president, chair and CEO of American Airlines; and Steve Ryan, CARE FL attorney with McDermott, Will &Emery. Event begins 7 p.m. at the Lyric Theatre, 59 SW. Flagler Blvd. in Stuart.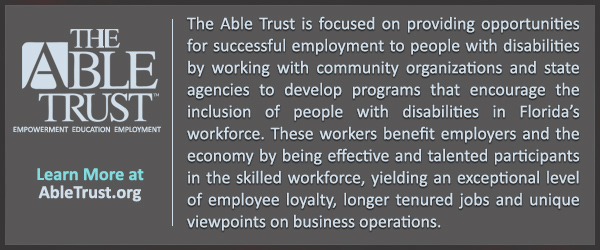 — OPINIONS —
"John Romano: If you go union-busting, at least be honest enough to admit it" via the Tampa Bay Times — Less than three weeks after the opening gavel, the House has already passed a bill that is so nakedly dishonest and illogical that it's hard to find anyone willing to defend it. This bill, HB 25, was purportedly written with the common working stiff in mind. In reality, it's a blatant stab at union-busting … it's a backdoor attempt to kill some unions while protecting others. Here's the gist of it: If a public employee union can't prove at least 50 percent of its workers are dues-paying members, then it gets bulldozed out of existence. The bill's sponsor, Rep. Scott Plakon, says it's a worker-friendly bill meant to empower the majority of employees being railroaded by a small group of union leaders. Yet Plakon's bill excludes unions representing law enforcement, firefighters, and prison guards. See the flaw? If this bill was meant to empower workers, why are we excluding cops and firefighters? That makes no sense. So, either we are A) Cheating our first responders by ignoring them or: B) This bill isn't as worker-friendly as Plakon says. You can't have it both ways.
— MOVEMENTS —
"Personnel note: Jose Felix Diaz also joins Panza Maurer" via Florida Politics — Former state Rep. "Pepi" Diaz remains at Ballard Partners, but has taken a second position at the law firm of Panza, Maurer & Maynard, the firm announced. Diaz, executive vice president at Ballard's lobbying firm, also will be a partner in the law firm's Coral Gables office. Headquartered in Fort Lauderdale, the firm also has an office in Tallahassee. "Having a new partner of Pepi's stature and expertise is a boon to our law firm, especially as we expand our services in Miami-Dade and continue our work in the state capital," Panza Maurer founding partner Thomas F. Panza said in a statement.
"Legal moves: GrayRobinson opens West Palm Beach office" via Florida Politics — The Orlando-based GrayRobinson law firm is growing again with the opening of an office in West Palm Beach and the addition of three new shareholder attorneys. John G. "Jay" White III, Ronald P. "Ron" Ponzoli Jr. and Leora B. Freire will staff the new office in Northbridge Centre. GrayRobinson now has 14 offices across the state. "Florida's economy is growing, and adding this talented group in the South Florida market will allow us to respond to our client's needs," said Mayanne Downs, GrayRobinson's president and managing director.
Appointed — Mary Beth McDonald (reappointed) and Brad Levine to the Florida Atlantic University Board of Trustees; Stephen Smith to the Florida Gulf Coast University board of trustees; Tom Kuntz to the University of Florida board of trustees.
Spotted — At the 29th Annual Chipola College Quail Calcutta: Senate President Joe Negron; state Sens. Doug Broxson, Bill Montford, George Gainer, Denise Grimsley, Annette Taddeo and Darryl Rouson; Slayter Bayless, Patrick Bell, Brewster Bevis; Andrea Ganey, José Gonzales, Paul Hamilton, Trey McCarley, Gene McGee, Melissa Ramba, Jon Rees, Tye Reeves, Andrea Reilly, Stephen Shiver, Crystal Stickle and Tony Toups.
New and renewed lobbying registrations:
Jason Allison, Robert Hosay, Foley & Lardner: Foster Moore International Limited
Lisa Ard, Cornerstone Procurement Strategies: Florida Agritourism Association, Oracle America
Louis Betz, Louis Betz & Associates: Linebarger Goggan Blair & Sampson
Greg Black, Gunster Yoakley & Stewart: Airbnb
Adam Blalock, Hopping Green & Sams: Florida Electric Power Coordinating Group
H. French Brown IV, Michael Dobson, Peter Dunbar, Martha Edenfield, Brittany Finkbeiner, Cari Roth, Dean Mead: VerifiedVoting.org
Colleen Castille, Village of Key Biscayne
Ron Christaldi, Shumaker Loop & Kendrick: H. Lee Moffitt Cancer Center & Research Institute, Southeast QSR
Eduardo Gonzalez, Sun City Strategies: Miami-Dade County
Mike Haridopolos, Dean Mead: Quidel Corporation
Keith Hetrick, Florida Public Service Commission
Glenn Kirkland, Jonathan Menendez, Kaleo Partners: HyTrust
Javier Marques: Florida International University
Sarah Matz: CompTIA Member Services
Georgia McKeown, GA McKeown & Associates: Volusia County
Samuel Morley: Florida Press Association
Barbara O'Brien, Jackson Vaughn Public Strategies: CNU Online Holdings
Sydney Ridley, James Smith, Southern Strategy Group: Prescribed Pediatric Extended Care
Patrick Sheehan, The Gregson Group: Algenol Biotech, Eastwood Environmental
Emmanuel Tormes: The Boeing Company
Maria Valero: National Latina Institute for Reproductive Health
— COUNTDOWN TO PYEONGCHANG —
"Team USA is loaded, diverse — and the biggest in the history of the Winter Games" via Rick Maese of The Washington Post — The American contingent that starts pouring into South Korea for next month's PyeongChang Olympics will feature seasoned veterans and past champions, familiar names such as snowboarder Shaun White, skier Lindsey Vonn and speedskater Shani Davis. The U.S. team will also include promising young talent, phenoms such as 17-year-old snowboarder Chloe Kim, 17-year-old short track speedskater Maame Biney and 18-year-old figure skater Nathan Chen. And somewhere in the middle is an Alpine skier who might prove to be Team USA's brightest star of all, Mikaela Shiffrin, entering the prime of her career with an Olympic title already in her trophy case and space in her carry-on luggage to bring back a couple of more medals from South Korea. The U.S. Olympic Committee announced its full roster of Olympians headed to PyeongChang, 242 men and women in all, the largest team that any nation has ever sent to a Winter Games. The previous mark was set by the U.S. squad four years ago, a 230-person Olympic roster.
"Florida speedskater Erin Jackson looking to make mark in PyeongChang Winter Olympics" via NBC Miami — Jackson surprised herself and almost everyone else at the U.S. speedskating trials, becoming a first-time Olympian after just four months on ice. Coming from the world of in-line skating, Jackson qualified in the 500 meters by finishing third behind veterans Brittany Bowe and Heather Bergsma earlier this month. The 25-year-old skater from Ocala went 39.22 in her first heat. She was even better in her second run, going 39.04. Jackson becomes the third African-American to make the U.S. speedskating team for the Olympics in PyeongChang. She joins fellow long-tracker Shani Davis and short-tracker Biney, who is originally from Ghana.
"Russia is barred from Winter Olympics. Russia is sending 169 athletes to Winter Olympics" via Victor Mather and Rebecca Ruiz of The New York Times — Russia is nominally barred from the coming Winter Olympics in Pyeongchang, South Korea, because of its state-backed doping program and an elaborate cheating scheme carried out at the last Winter Games. But Russia announced it would send a robust team of 169 athletes to the Games, where they will compete as individual "Olympic athletes from Russia." That number is not far off the size of the Russian teams at past Winter Olympics. Russia had 232 athletes at the Sochi Games in 2014, where it dominated the medal standings, and 177 in Vancouver in 2010. The International Olympic Committee announced in December that Russian government officials would be forbidden to attend the 2018 Games, the nation's flag would not be displayed, and its anthem would not be played. But Olympic officials also said that athletes from Russia could receive special dispensation to compete if they satisfied the scrutiny of an anti-doping review panel. The work of that review panel, conducted over the last month, was opaque, even as anti-doping regulators requested that the criteria used to evaluate each Russian athlete be made public.
— ALOE —
"Florida loses reign as lightning leader to Mississippi" via Kevin Spear of the Orlando Sentinel – "That surprised me," said Melanie Scott, a meteorologist with Vaisala. Her company specializes in lightning detection and provides the National Weather Service, airports and industry with statistics on when and where flashes occur. The county with the most frequent, cloud-to-ground lightning flashes per square mile from 2008 to 2017, according to recent Vaisala analysis, was Harrison County, Mississippi, known for the casinos of Biloxi. Florida, however, still owns the distinction for deaths from lightning, said John Jensenius, the National Weather Service's lead lightning-safety specialist. "Florida leads the nation, no doubt about it," Jensenius said. "You have a lot of people who are vulnerable." Another revelation is that while other parts of Florida, especially Tampa Bay, previously and clearly led the state and nation, Orange County now ranks as the second most lightning-prone in the U.S. Seminole County is No. 3.
"A musical about Publix debuted in Lakeland this week" via Christopher Spata of the Tampa Bay Times — 50 students from Harrison School of the Arts opened the annual Lakeland Chamber of Commerce meeting with a performance of When You Dream. The musical, written by the school's principal, features five original songs and tells the story of Publix founder George Jenkins going from a disillusioned manager of a Winter Haven Piggly Wiggly to building his own supermarket chain … It also honors Jenkins' legacy of generosity and philanthropy. If you're hoping to see it live, the musical will be performed one more time April 7 at the school's Red Carpet Gala. Tickets, which have yet to go on sale, will run $50.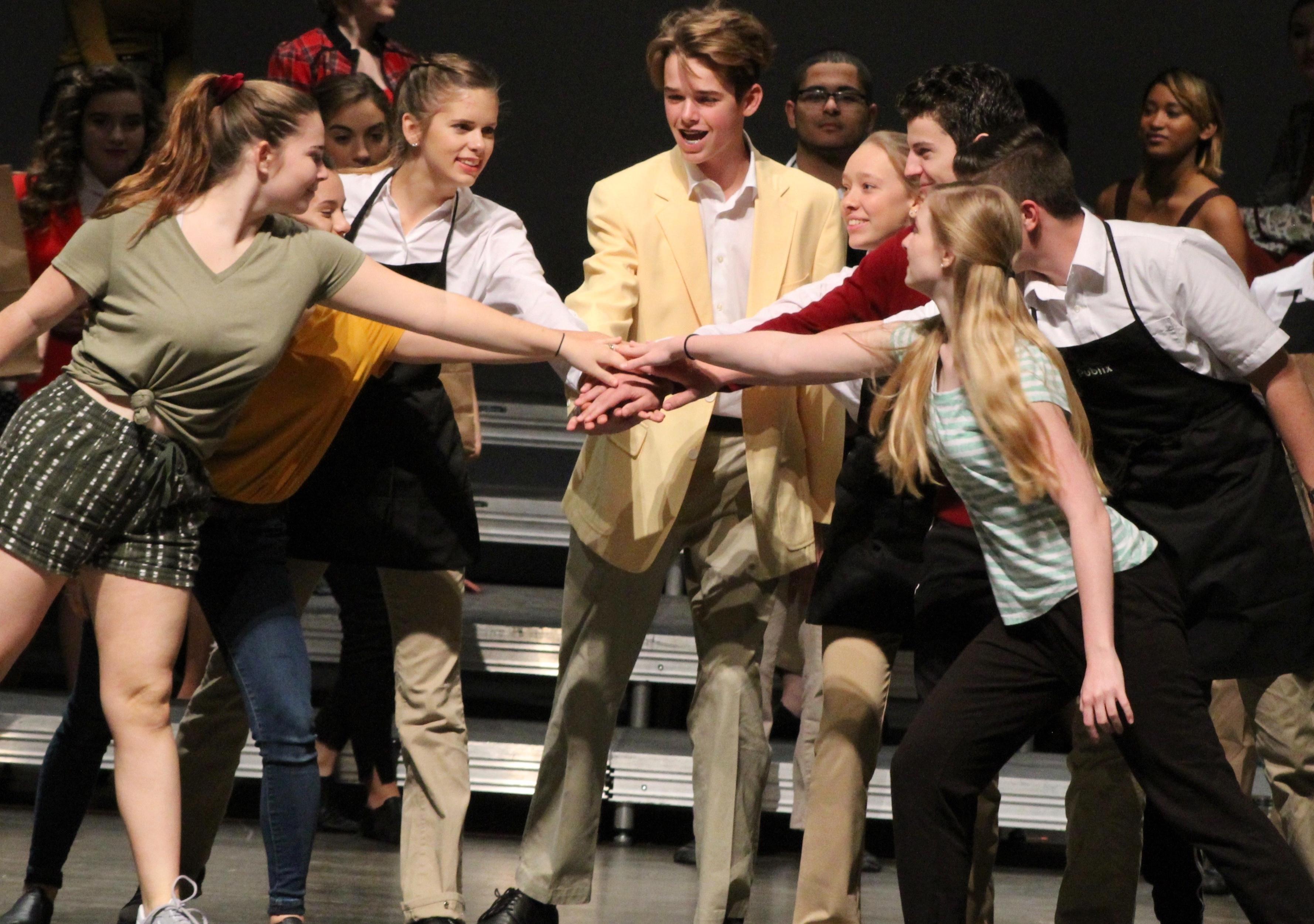 "Shipt launching same-day Target delivery soon throughout Florida" via Kelly Tyho of TCPalm — The service launches Feb. 8 for the Treasure and Space coasts, Naples, Fort Myers, Tallahassee, Orlando, Daytona Beach, Gainesville, Gulf Shores, Jacksonville, Sarasota and St. Augustine, Shipt and Target announced … For South Florida and Tampa, the service starts a week earlier Feb. 1 … the new partnership will give more than 6.3 million Florida households access to Target products delivered by Shipt within one hour if requested. "Our teams moved at lightning speed to get Target up and running on Shipt's platform in less than eight weeks," said John Mulligan, Target's chief operating officer … "And we're not stopping there — we'll keep expanding, with plans to offer Shipt's services at nearly half our stores by the end of first quarter, and the majority of stores by the 2018 holiday season, making Target the first retailer to be able to offer same-day delivery in all major markets across the country."
Happy birthday belatedly to top fundraiser Deborah Aleksander. Celebrating today is GM's Marlene Williams.