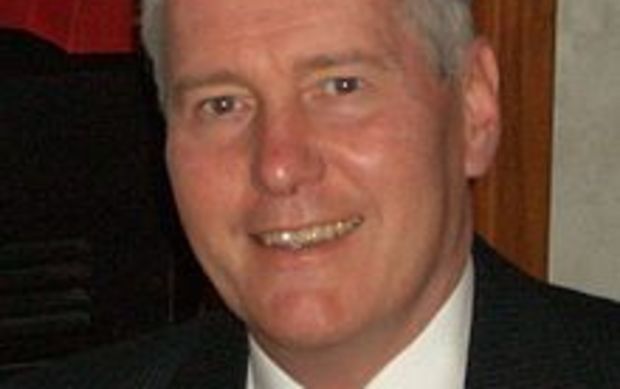 State Rep. Kim Daniels is going to face an electoral challenge this year after all — and it will come from an unexpected NPA candidate, Darcy Richardson.
"I'm running to win," Richardson says, spitting in the face of the long, if not prohibitive, odds faced by almost every independent candidates.
Richardson, an author of multiple books on populist politicians and movements and a man who has run for office off and on for decades, sets up an interesting contrast to Daniels, a preacher by trade whose nickname is the "demonbuster."
Per an email to this outlet, Richardson is opening a campaign account in February. If he were running against almost any other incumbent, he'd have more ground to make up than he will against Daniels, who has $7,000 banked as of the end of 2017 (though she has, via her ministries, access to more liquidity).
Richardson made it clear that he is running solely because he sees Daniels as singularly unacceptable.
"Like many others, I was hoping that a credible Democratic candidate — possibly somebody like Leslie Jean-Bart, who waged a solid campaign in the crowded Democratic primary two years ago — would challenge Daniels in this year's Democratic primary, but that possibility is beginning to look increasingly unlikely," Richardson said.
"I'm not even sure at this point that the GOP — a party fully capable of putting up a candidate even worse than the deeply-flawed and controversial Democratic incumbent — will even bother to field a candidate against her in November," Richardson added.
In 2016, the Republicans did field a candidate — Christian Whitfield — who got 33 percent of the vote in the heavily Democratic district.
Richardson wasn't finished critiquing the incumbent, calling her a "disgrace, not only to Jacksonville, but to the entire state of Florida.  She's a national embarrassment and deserves to be seriously challenged in 2018."
"Even by Jacksonville's relatively dismal political standards — a city with a thin-skinned, small-minded and photo op-prone mayor who inexplicably wants to privatize one of the most efficient public utilities in the nation (when he's not serving as a Jacksonville Jaguars cheerleader, of course) and a city that doesn't blink an eye in sending an intolerant social conservative such as Clay Yarborough to the legislature — Daniels is beyond the pale.  Way beyond," Richardson added.
Richardson has run for bigger prizes than the state house. He ran for President in 2012, challenging President Barack Obama in Democratic primaries because Obama hewed to the whims of "financial elites.
Before that, he ran for Florida Lt. Gov. in 2010, and before that, ran statewide races elsewhere on the Consumer Party line.
Richardson also managed one of Eugene McCarthy's final bids for the Democratic Presidential nomination.
His last bid: a 2016 campaign for the Reform Party nomination, which he didn't get.
However, when asked by the Independent Political Report website what he'd do were he President, his answer was interesting.
"Well, there's absolutely no danger of that, but if the impossible happened one of my first acts as President would be to pardon Edward Snowden, Chelsea Manning, Julian Assange, and Ross Ulbricht for any and all U.S. federal crimes they have either been convicted of or prior to this date alleged to have committed," Richardson said in 2016.
"I would follow that up with a systematic program of identifying and pardoning whistleblowers and those convicted of 'victimless crimes' who currently languish in federal prisons or are otherwise living under federal correctional supervision or penalty," Richardson added.
"I would then slam shut the revolving door between Wall Street and the White House and begin filling those empty prison cells with the folks who should really be occupying them," Richardson concluded.
It is rare for any candidate in Northeast Florida to voice such sentiments.