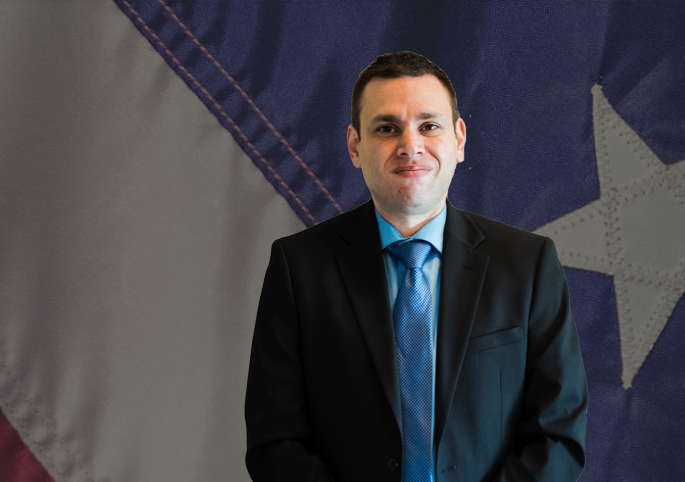 Darryl Block, a lawyer and former social worker from Lake Mary, has filed to run in the Florida House District 29 race, the second Democrat to enter seeking to challenge incumbent state Rep. Scott Plakon of Longwood.
Block, 37, a lawyer with Ownby Law who serves as a mediator and was a social worker, pledged to bring a sense of compassion, purpose and optimism to Florida politics. In a news release issued by his campaign, he said he has committed to helping the most vulnerable, including war veterans suffering from post-traumatic stress disorder, and citizens suffering from mental illnesses, individuals Block said he had helped professionally through his work.
"As a social worker, I learned the problems and challenges that people face on a daily basis," he stated in the release. "I learned that people work very hard to better their lives and the lives of their families."
Block filed to run late last week. He is the second Democrat in the race, following lawyer Patrick Brandt of Longwood, who joined the field in September. Plakon, owner of a publishing company, is a veteran lawmaker in his second term serving House District 29 who previously served two terms representing House District 37.
Block and his wife Melanie Block have twin children, and they also lost a young son last spring to a rare genetic disorder. That horrible experience had Melanie Block having to temporarily relocate to another state to care for their son, exposing them to the financial hardships that health care can impose on families. In the news release, Darryl Block accused the leadership in Tallahassee of "callously" depriving health care coverage to hundreds of thousands of Floridians by refusing to expand Medicaid. He said Florida's leaders must seek both short-term and long-term solutions to the growing cost of health care, starting with the expansion of Medicaid.