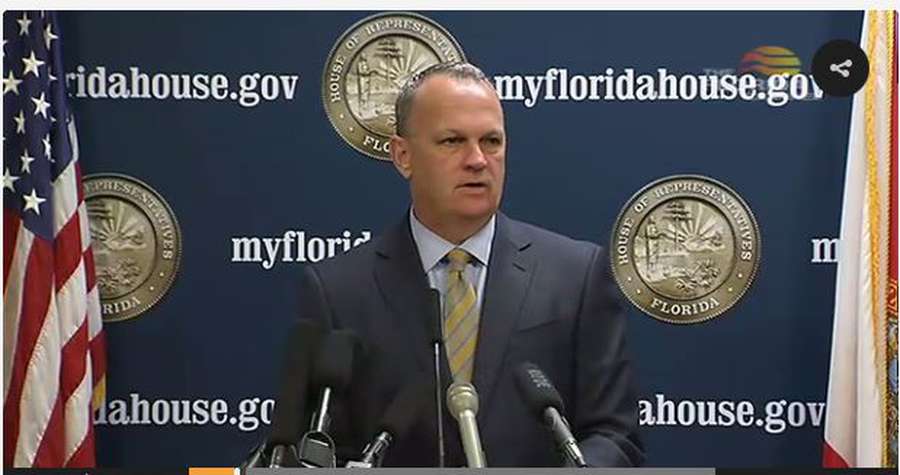 House Speaker Richard Corcoran won't give an over-under for chances of success for comprehensive gambling legislation this Session.
When asked at a Tuesday press conference, the Land O' Lakes Republican said: "It's somewhere between 1 percent and 99 percent certainty." The House has long been averse to proposals that could be seen as expanding gambling.
After a smile, Corcoran explained: "If you said to me, 'what's the likelihood we're going to see a higher ed bill,' I'd say 85 percent. 'What's the likelihood of another K-12 bill out of the House?' 85 percent. A gaming bill is one of those few issues where every single day it's either 1 percent or 99 percent.
"But I don't want to tell people 1 percent because then they won't be vigilant. Dams could break and all of a sudden everybody's on the same page. But it's one of the hardest things we try to accomplish … We've had less than 1 percent success the seven years I've been here."
The Senate already is moving gambling legislation this Session that addresses several issues held over from recent years, such as allowing race tracks to stop running live races while still offering card games, and lowering the slot-machine tax rate. And the House is working on its own bill, expected in the next couple of weeks.
Bills on fantasy sports also have been filed, though they've already drawn the ire of the Seminole Tribe of Florida, which believes that such games impinge on its gaming exclusivity deal with the state.
One thing is sure: The Legislature has a history of low expectations when it comes to addressing gambling. That includes an effort to permit destination hotel-casinos in South Florida, to allow dog tracks to stop live racing but continue to offer slot machines, and other provisions.
"I just don't know," said Corcoran, a possible candidate for governor. "Those conversations are constantly going on. Last year, we got to a point where we were in conference and got very close. Is it possible we could get back to a conference posture and get closer? Yes. And all of the other things going on, the constitutional amendment, could give us additional leverage."
Lawmakers met in conference committee last year on an omnibus bill, but a bill failed because the two chambers "were too far apart," said then-House negotiator Jose Felix Diaz. A big sticking point was the Senate's insistence on a plan to expand slot machines to pari-mutuels in counties that had approved them in local referendums.
Moreover, a citizen initiative to put a constitutional amendment on the 2018 ballot mandating voter approval of new gambling recently got enough signatures for ballot placement.
"… We would love to have a long-standing, 20, 30 year certainty of what gaming looks like for Florida," Corcoran said Tuesday. "At the same time, we would like to see a contraction" of gambling, "given our make-up as a family-values state."