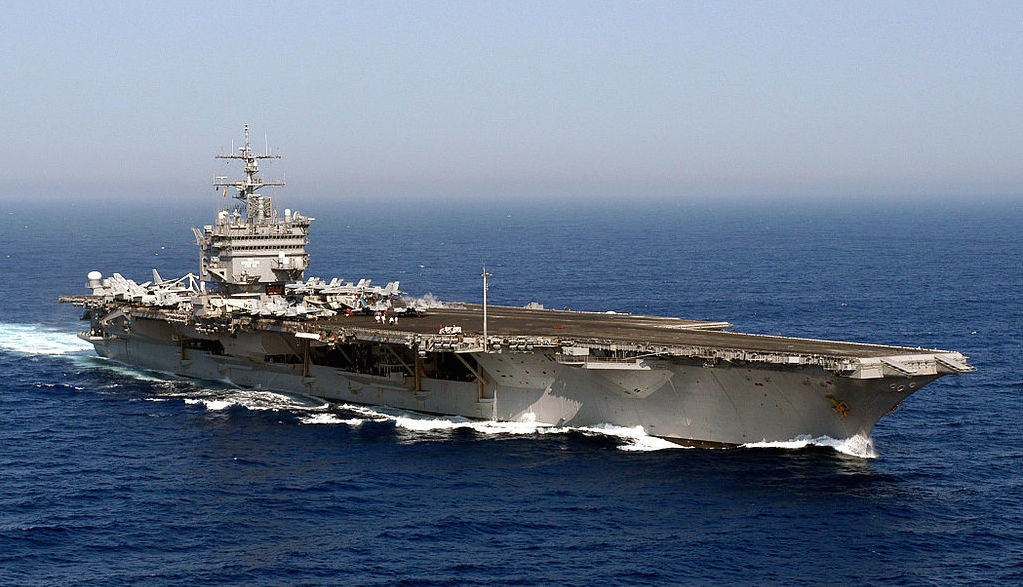 In a letter Thursday, Sens. Marco Rubio and Bill Nelson petitioned President Donald Trump to authorize funding in the 2019 budget to bring a nuclear carrier to Mayport.
A nuclear carrier has long been on the wishlist of Northeast Florida stakeholders, even as the Navy itself put the brakes on adding a nuclear carrier in Mayport (citing "fiscal constraints") to complement one at Norfolk, per the Florida Times-Union in September.
The debate is one of dispersing resources — spawning a Florida position — or concentrating them in Virginia.
"The security, availability, and redundancy of our aircraft carrier fleet is critical to our national security in light of the increased global security threats," assert Rubio and Nelson.
"In 2009, the U.S. Navy officially announced its decision to homeport a CVN at Mayport, and the DOD's 2010 Quadrennial Defense review supported the Navy's decision. Then Chief of Naval Operations Admiral Gary Roughead testified, "a catastrophic event … has the potential to severely limit East Coast Carrier operations," as justification for its inclusion in the DOD's 2010 Quadrennial Defense Review and the U.S. Navy Fiscal Year 2011 budget," the senators note, adding that despite this justification, no move has been made to fulfill the ask.
"Naval Station Mayport is an ideal location because it offers a strategic and operational value that enhances our national security posture. We strongly recommend you fund the necessary improvements at Naval Station Mayport to include construction of nuclear propulsion maintenance facilities and a parking structure in your FY19 Presidential Budget," the senators continued.
This push is not new.
In 2017, Florida's congressional delegation pushed for a Mayport carrier, but that push was for naught.
Northeast Florida has suffered another setback of late, being passed up for F-35s late last year.
With another round of Base Realignment and Closure Commission imminent, the Jacksonville area has to wonder if more bad news is coming.