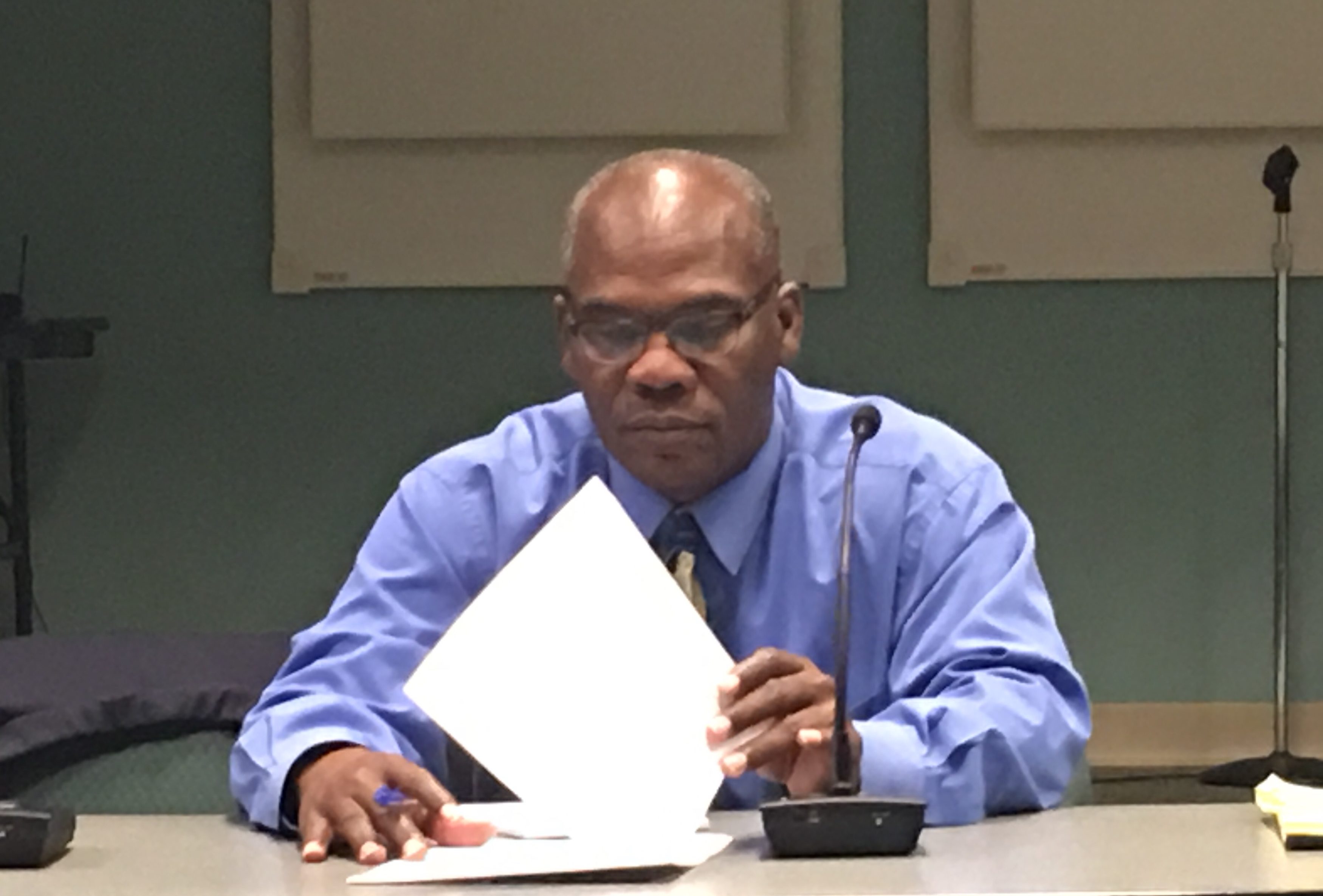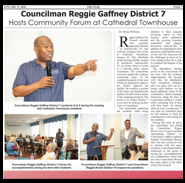 A recent Jacksonville City Council community forum, per the Florida Star, had a "jovial" atmosphere — and with good reason.
The host Councilman — incumbent Democrat Reggie Gaffney — was doling out cash at the event.
The Star's reporter, Denise Williams, framed the gathering as a campaign event.
"He recalled a portion of his many accomplishments … His desire is to impact District 7 even more by seeking another term as Councilman."
To turn frowns upside down, Gaffney brought inducements to the assembled.
"The atmosphere became jovial as the councilman did not meet with residents empty-handed," Williams wrote, as Gaffney "even gave out cash in a lottery style fashion."
Gaffney was accompanied to the event at the Cathedral Townhouse by Councilman Reggie Brown, a termed-out Councilman strongly mulling a primary challenge to Senate Minority Leader-designate Audrey Gibson.
We reached out to Brown and Gaffney to find out exactly how much money was given out at an event where, per a report from a friendly paper, Gaffney was clearly campaigning.
Brown didn't know how much money Gaffney gave out. However, Brown did not find it "unusual" that money was being distributed at the event, saying it was "during a raffle."
Gaffney, as of Friday afternoon, did not respond to Florida Politics' inquiries.
As FP reported earlier this week, Gaffney has had a couple of gaffes related to setting up his campaign website.
He listed City Hall as his campaign headquarters — a violation of local ordinance, one which has been corrected.
As of Friday afternoon, another issue remains. Gaffney's website still lacks a disclaimer, a violation of state law.
As we reported previously. Gaffney has made more news for extracurricular reasons than is typical for officeholders, even in Jacksonville.
A few months ago, he was pulled over for driving a car on a tag that was reported stolen. Eventually, he was cleared for that by Jacksonville Sheriff Mike Williams — but not before Council colleague Katrina Brown accused local police of racially profiling Gaffney by pulling him over.
Gaffney has had other legal issues of recent vintage, including what the Florida Times-Union called a "double dip" homestead exemption in 2015, while Gaffney was on Council, and Medicaid overbilling in 2013 before he ran for office.
The Medicaid overbilling issue became a talking point in a 2015 debate, in which opponent George Spencer pilloried Gaffney with zingers about the overbilling, to the point where a flustered Gaffney exited the room with a line rare even in political debate in Jacksonville: "Father, I ask you to remove Satan from this room."
The affairs of Gaffney's businesses came under scrutiny during 2017's trial of Corrine Brown, in which prosecutors contended that Gaffney's businesses were being used as intermediaries to move money from donors to Brown's personal accounts.
Gaffney, whose for-profit CRC Transportation gave Brown money, described it as a "gift" to a friend — and said it was used for charitable purposes.
"I knew she was doing the right thing with my money," Gaffney said. "I knew she was doing the right thing for the community … some of your constituents need things. I gave money as a friend."
Gaffney didn't think twice about giving Brown money years ago. He saw it as a way to "help the community."
Gaffney also contended that, contrary to the assertions of those from other Jacksonville non-profits, Brown actually gave to his non-profit CRC during the period being investigated. Among the offenses for which Brown was convicted: fraudulent tax returns and financial disclosures, which saw inflated or fabricated donations as a way of defraying her tax burden.
Facing five opponents, Gaffney hasn't brought in a lot of money for his re-election bid. However, the $17,000+ he brought in has come from local power brokers, such as Rep. Travis Cummings' political committee.
At least theoretically, money from campaign donors could have been used to line the pockets of potential voters.