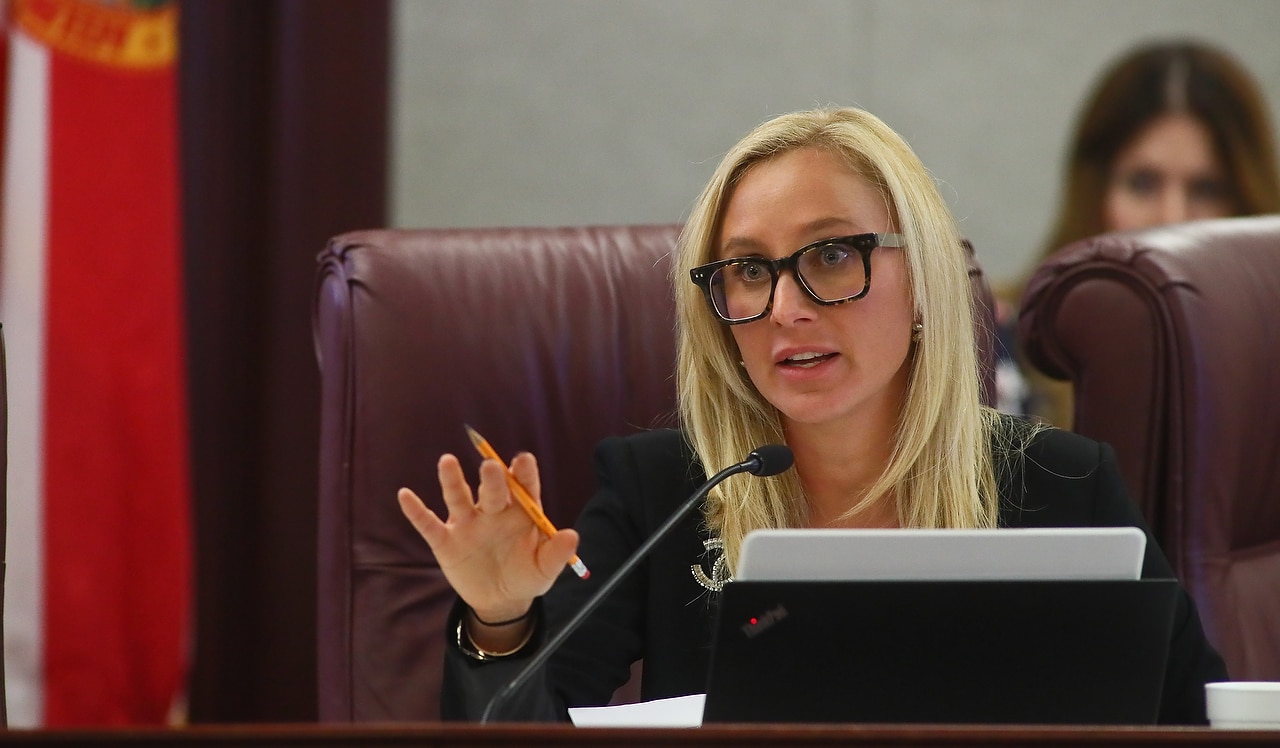 On Tuesday, the Florida Senate Ethics and Elections Committee approved a landmark bill on "Creating the Task Force on the Prevention of Sexual Harassment and Misconduct."
SB 1628, sponsored by Plantation Democrat Lauren Book, mandates that the task force meets every four years. It bars legislators, candidates, agency employees, and lobbyists from sexually harassing anyone, and keeps the identity of accusers confidential and exempt from public records requests.
Additionally, an amendment bars sexual favors between legislators and lobbyists or "closers."
Violations of guidelines could spawn criminal or civil penalties, including impeachment or removal from office for public officials, a one-third salary cut for up to a year, or a $10,000 civil penalty.
These changes are driven by sex scandals that have dogged the Legislature in recent months, led by the resignation of former budget chief Jack Latvala after two special reports found probable cause for serial sexual harassment.
Book referred to what unchecked lust and abuse of power have wrought, noting that she is "one of what should be 40 Senators, but we stand as only a body of 38."
"For far too long, bad actions have been able to hide in the shadows of this process," Book said, abetted by a "good ol' boys club" that threatened victims who complained of harassment, intimidation, or manipulation.
"It's especially shameful here, undermining public trust," Book added. "We know and have clearly seen that where there is power, there is potential for abuse."
Candidates and lobbyists will have to disclose that they have read and understood the standards, Book said.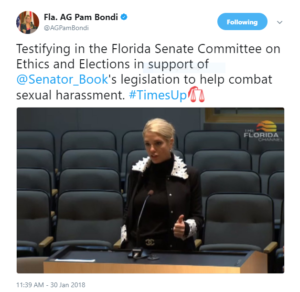 Attorney General Pam Bondi lauded Book for carrying the bill, specifically the provisions for confidentiality and victim advocates.
There was no debate on the amendment or the bill; there didn't need to be. The consensus was that these changes are necessary.
"This is the first step," Book said through tears,
This was the first committee stop for Book's bill; the bill moves onto Governmental Oversight and Accountability, then Rules.
As well, there is a House companion, and it is strongly supported by Speaker Richard Corcoran.
"There is no place in our capital city, our state, or the workplace for unacceptable and unwanted behavior. We believe these new rules are the toughest in the nation and they will apply to all state employees, legislators, and visitors. Never again should one's job title or position of power shield them from accountability for their disgusting behavior. I am proud to lead this House of Reformers and believe these new rules will be a model for the nation," Corcoran said Tuesday.