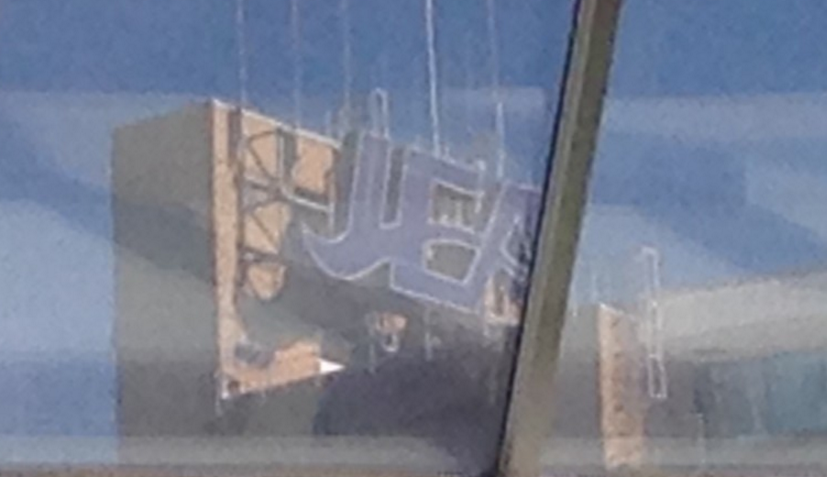 Last year, outgoing JEA board member Tom Petway floated an audacious proposal: privatize Jacksonville's public utility.
Explorations of that concept apparently have proceeded to the point where Action News Jax reports there are worries of a "mass exodus" from the company. Moreover, an internal letter template suggests pending offers of "continued employment" during possible "acquisition or change of control," providing "incentive of up to 1 X [their] annual base salary."
With events taking on a momentum of their own, the Jacksonville City Council will begin to look into the potential sale of the utility.
Councilman Garrett Dennis, who often is more skeptical of initiatives backed by Mayor Lenny Curry than his colleagues, has called for a public meeting on Tuesday to explore "the true implications of a sale."
Dennis had said last year that "if it results in paying off debt and making true investments in our city in order to grow, then absolutely I would be open to support the concept." However, he has questions and potential qualms about a potential loss of local control.
"If JEA is privatized," Dennis said Wednesday, "we will not have that option or leverage to call the private company and hold them accountable" for issues.
Issues came to the fore in 2017, with JEA restoration and communication lagging behind that of Beaches Energy, which vexed at least one Councilman.
As imperfect as that restoration process was, at least the gripes were local. Duke Power and Florida Power and Light wouldn't afford that.
In addition to a potential loss of local control, previous studies were not convincing to policy makers in terms of the bottom line.
In 2007, the Florida Times-Union reported that JEA could fetch $3.1 billion — which is more than 2.5 times the city's $1.27 billion current general fund budget. However, rates would have gone up by 39 percent, making the concept a non-starter for Mayor John Peyton, especially in light of the annual JEA contribution to the city's budget.
The current JEA Agreement applies between the city and the utility through 2021, with the current contribution set at about $114.2 million, with minimum annual increases of 1 percent. It also allocates $30 million of total funding split evenly from JEA and the city for five years for water and sewer projects. And $2 million a year in water quality trading credits, which go to stormwater needs.
In 2012, current City Council liaison to the JEA, Matt Schallenberg, floated a resolution urging the sale of JEA, then pulled it because he didn't have the votes, according to the Florida Times-Union.
However, he believes that the idea "absolutely" could have traction now, he told Florida Politics last year
Council President Anna Brosche wants to know more, saying she would "need to better understand and fully get what that would mean for the city."
Jacksonville Mayor Lenny Curry offered a statement that could be construed as conceptual support, framing Petway's position as "a simple request that citizens and city leaders explore the value of their public assets and how utility customers in our city can be best served. As a reform-minded mayor, I welcome this challenge and will work with City Council leadership to answer these questions."
Indeed, the ultimate impact of such a move has been the sticking point in previous proposals.
In 2012, City Council Auditor Kirk Sherman noted that while the city would receive an infusion of cash that could be as high as $50 million in 2012 dollars, it would be offset by variables, such as a loss of jobs, the loss of the JEA contribution, and other factors.
The cleanest distillation of the Curry administration's case for JEA privatization was made in Sunshine State News weeks back by reporter Allison Nielsen.
The local story, written for unknown reasons by a journalist well outside the local market, asserted that "insiders say there are many compelling pieces of evidence to support the privatization of the JEA, which became an independent authority created by the city and county governments in 1967."
Among those arguments: debt reduction.
"It's very real. There will be a serious look at it," Curry's chief of staff Brian Hughes told Sunshine State News before Hughes joined the Curry administration. "Lenny is a former accountant who was an entrepreneur. He's a free market Republican. It's consistent with his ideology."
That serious look that Hughes described will not happen without one of the Curry administration's chief rivals having his say.