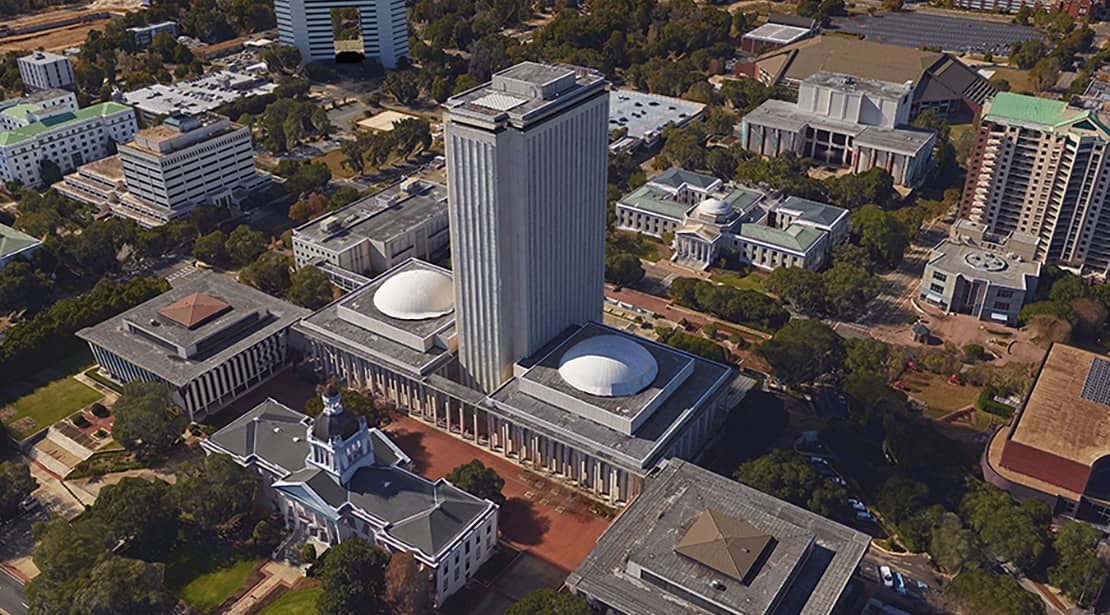 Sunburn — The morning read of what's hot in Florida politics.
By Peter Schorsch, Phil Ammann, Ana Ceballos, Joe Henderson, Daniel McAuliffe, and Jim Rosica.
Andrew Gillum, a Democratic gubernatorial candidate, wigged out when Richard Corcoran, who might run for the Republican nomination, produced a controversial ad that, loosely put, implied anyone wearing a hoodie could be an illegal immigrant out to kill you — especially in a so-called sanctuary city.
Gillum called it "vile." On Twitter, Corcoran said he would debate Gillum anytime, anywhere on that and other issues. Gillum accepted, Corcoran agreed, and we wait for details to be worked out. Here are five things we hope to see at the TBD debate:
Contrast in styles: Gillum would come right out and say the ad that started all this shows Corcoran is a bloodless, heartless cybot created in the Koch brothers' secret laboratory. Corcoran would stay cool in the face of the attack, except for moments where he waves a copy of the Constitution at his opponent and claims everything he does is based on that, including …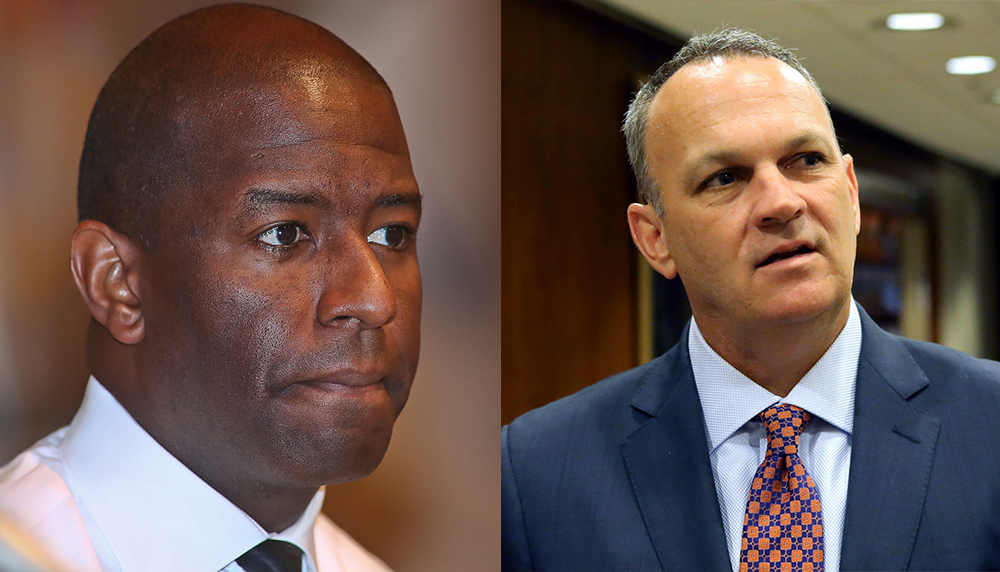 No safe sanctuary: This is in Corcoran's wheelhouse. Even after withering criticism of the offensive ad, Corcoran hasn't retreated from his push to punish cities that don't round up illegal immigrants. Gillum can say this is further proof that Corcoran has the soul of a mafia hitman, but the Speaker will wave a copy of the constitution at his opponent, because he never gets tired of doing that. That would lead us to …
A lesson in priorities: Corcoran is proud that he championed the so-called "Schools of Hope" bill through the Legislature last year to expand charter school opportunities for students stuck in failing schools. Gillum said Democrats "need to speak truth to power and call it what it is — a giveaway to friends and family" — presumably all of whom are Republicans. The subject could morph into …
State control of local government: Corcoran has been aggressive in putting restrictions on how local governments can spend their money, raise taxes, and so on. Mayors throughout Florida have complained this essentially gives the Legislature control of local government. As mayor of Tallahassee, Gillum can drive home that point. Corcoran will say it's all perfectly legal and will wave a copy of the now well-worn constitution in his opponent's face. That leaves us with …
Donald Trump: Corcoran is a huge Trump supporter. Gillum is not. A Democrat talking point is that Trump has created a constitutional crisis. This could be fun.
— "Richard Corcoran's next challenge: Master the expectations game" via Peter Schorsch
— SITUATIONAL AWARENESS —
— @NateSilver538: Democratic edge on the generic Congressional ballot is down to ~6 points — the narrowest its been in a long time.
— @GNewburn: It was great to watch almost every criminal justice reform advocate in Florida participating in a news conference with legislative leaders to promote better data gathering for our state. A terrific step forward!
— @DanaYoungFL: Excited to announce that SB462 to ban fracking in Florida will be up in the Senate Environmental Preservation and Conservation Committee on Monday at 4:30! Onward!
— @Scott_Maxwell: Affairs are as common as lobbyists in Tallahassee. Some legislators reportedly compete to see who can have the most. I've been called by spurned spouses AND mistresses. And these folks want to pass a law requiring "Healthy Marriage" reading for others.
— @BruceRitchie: "Toilet-to-tap" sure is catchy but does it accurately describing taking treated wastewater and using it "to replenish the aquifer and a reservoir"?
— @JamesGrantFL: And for those with questions about Florida's families benefiting from scholarships for an out-of-state university, note that FSU has license plates in AL, GA, MD, NC, SC, TN, TX, and VA; UF has license plates in GA, MD, NC, TN, TX, VA; and Florida A&M has a license plate in MD.
— @MDixon55: Annual Senate reunion on the floor right now. And it's wild, man. Gainer just called a point of order after Simmons broke out a two-story beer bong from the gallery. More ties around heads than necks at this point
— @CarlosGSmith: Just enjoyed another beautiful Red Mass service at St. Thomas More Cathedral w/my friend Rep. @scottplakon! Great to set our differences aside for our annual tradition of bipartisan fellowship!
— @CraigTimes: #Florida #panther deaths up to 4 already in 2018 — one a week — and so far all 4 were killed by being run over.
— @LeonSchools: We understand that many in our community are under-the-weather. Our attendance figures show us that on average there are about 800 more students absent in our district compared to this time last year.
***Today's SUNBURN is brought to you by Spectrum Reach, the marketing platform of choice, connecting you to your target audience on TV, digital and mobile. With access to our powerful data and insights, solutions for every screen, and the best programming content on the top 50+ networks, we'll help you reach the right customers for your business. SpectrumReach.com #NeverStopReaching***
— DAYS UNTIL —
Super Bowl LII — 3; the next government shutdown (maybe) — 7; Pyeongchang Winter Olympics — 8; Pitchers and catchers report to Spring Training — 12; Valentine's Day — 13; Disney Epcot International Flower & Garden Festival — 28; Deferred Action for Childhood Arrivals program termination begins — 33; Sine Die (maybe) — 36; Major League Baseball Opening Day — 56; Solo: A Star Wars Story premier — 111; Close of candidate qualifying for statewide office — 141; Primary Election Day — 208; General Election Day — 278.
— NOTES FROM THE CAMPAIGN TRAIL —
— "Nelson PAC doles out money to candidates, campus up fundraising expenses" via Alex Leary of the Tampa Bay Times
— "Rubio PAC doles out money to candidates and consultants" via Alex Leary of the Tampa Bay Times
"Scrutiny emerging of Philip Levine's support from Florida's Russian-American oligarch Len Blavatnik" via Scott Powers of Florida Politics — On Jan. 17, a company called Access Industries Inc., with corporate offices in New York, London and Moscow, run by multibillionaire Blavatnik, donated $100,000 to All About Florida, the independent political committee bankrolling Levine's television commercials. It's the second major donation Access Industries has made to All About Florida, following $200,000 contributed on June 21. Together, the two donations make Access Industries the largest outside contributor to Levine's campaign. In addition, Len Blavatnik's brother, Alex Blavatnik, executive vice president of Access Industries, donated another $25,000 to All About Florida. Levine's campaign told Florida Politics that, as mayor of Miami Beach, he had become friends with both Len and Alex Blavatnik, who bought and developed real estate and maintained residences there in recent years, and that Levine respects the family's bipartisan political interests and philanthropy. Levine's campaign dismissed as not relevant any allegations raised about the Blavatnik family's connections in Russia, its involvement in oil and gas exploration techniques that Levine opposes on policy, and the company's support for President Trump, which has come under separate scrutiny.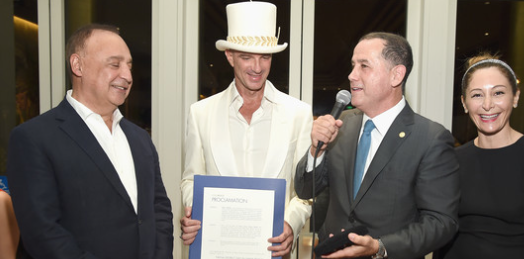 Assignment editors — Gubernatorial candidate Adam Putnam will host an "Up & Adam Breakfast" beginning 8:30 a.m. at The Doughnut Hole Café & Bakery, 635 Harbor Blvd. in Destin.
"Loranne Ausley eyes Bill Montford's Senate seat" via James Call of the Tallahassee Democrat — But out of deference to the widely-respected Montford, the veteran lawmaker and child advocate is waiting for him to make the next move. When he leaves the Florida Senate, either term-limited in two years, or next month, as reported, to run for Tallahassee mayor, Ausley will be a candidate for the District 3 seat. "I am just concerned that the questions about the Senate race may be a bit premature," Ausley told the Tallahassee Democrat. "(But) I am absolutely interested in continuing my public service in the Florida Senate when Senator Montford completes his term." Montford said he would decide what's next for himself and other Tallahassee politicians before March 9, the scheduled end of the Legislative Session.
— "If the dominoes fall, Allison Tant poised to run for state House" via Florida Politics
— "Reggie Brown not surprised police union is backing Audrey Gibson in SD 6 primary" via AG Gancarski of Florida Politics
— "Mikaela Nix enters HD 47 race" via Scott Powers of Florida Politics
— "Pro-choice abortion rights group endorses Anna Eskamani in HD 47" via Scott Powers of Florida Politics
— "Democrat Ron Vatalaro looks to challenge Jake Raburn in House District 57" via Mitch Perry of Florida Politics
First in Sunburn — "Democrat Kubs Lalchandani files for HD 113" via Florida Politics — Miami Beach Democrat Kubs Lalchandani filed for House District 113 Thursday. The southeastern Miami-Dade seat is currently held by Rep. David Richardson, who is running in the crowded Democratic Primary for Florida's 27th Congressional District. "I am running for office because I saw the need for the next generation of leaders who understand policy and industry to step up to serve. In today's political climate, it's more important than ever that we confront partisan gridlock and political apathy with strong energy and a creative, modern approach to problem-solving. I am eager and ready to put my experience in the technology, hospitality and health care industries to work to promote innovative policy to move our community and our state forward," Lalchandani said in a news release. The Cornell Law School alumnus and co-founder of Lalchandani Simon PL, joins fellow Democrat Deede Weithorn in the race, setting up a primary battle in the reliably Democratic district. Weithorn, who filed in July, had raised $51,103 by the end of 2017 and had $34,408 of that money on hand at the start of the year.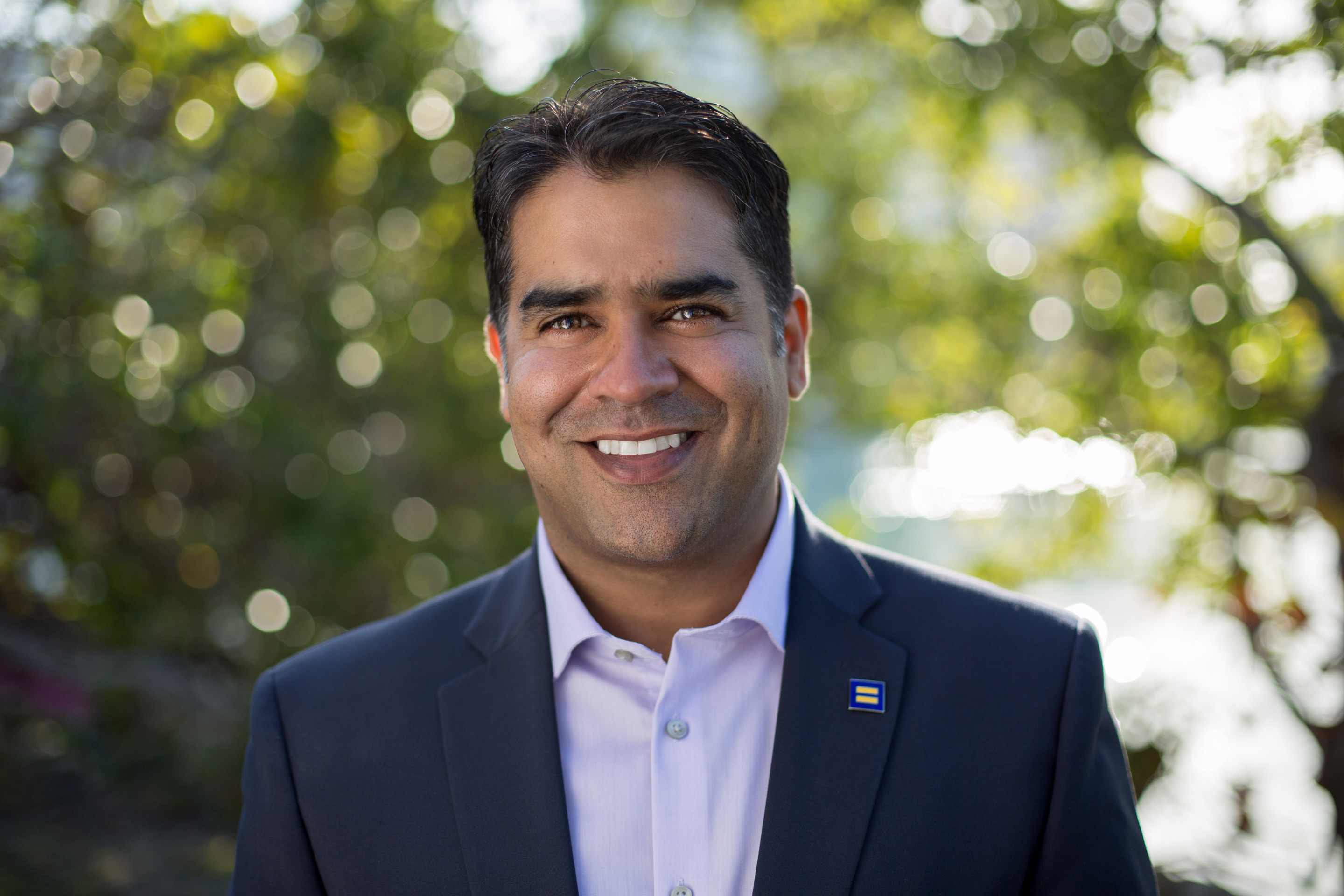 "Bill Sublette quits Orange County mayor race" via Steve Lemongello of the Orlando Sentinel — Sublette, chairman of the Orange County School Board, said in a statement he had "mixed emotions" in dropping out of the race to succeed incumbent Mayor Teresa Jacobs in November. "There is no single reason I can point to that explains my decision," he said. "I considered many factors and simply came to the conclusion that now is not the right time to continue my campaign." His withdrawal leaves Orange County Sheriff Jerry Demings, a Democrat, County Commissioner Pete Clarke, a Republican, and Republican businessman Rob Panepinto as the most prominent candidates in the nonpartisan race, along with Jose Colom and Robert Melanson.
— ZOMBIE CAMPAIGNS —
What happens when the campaign ends? A joint Tampa Bay Times/WTSP investigative series found that former politicians and staffers hoard unspent campaign donations to "finance their lifestyle, advance new careers and pay family members."
These 'Zombie Campaigns' spend thousands in leftover cash from campaign accounts — payments which can go on for years after a politician retires, leaves public life (or dies).
A deep-dive reveals a questionable practice in Florida and across the country, one that blatantly disregards the spirit of campaign finance law: "Donations must be spent only on politics, not politicians' personal lives."
— One notable example: South Florida Rep. Mark Foley used campaign funds as recently as 2017 to support a lavish lifestyle in the Palm Beach social circuit, more than a decade after leaving Congress after he was caught sending sexual text messages to teenage boys.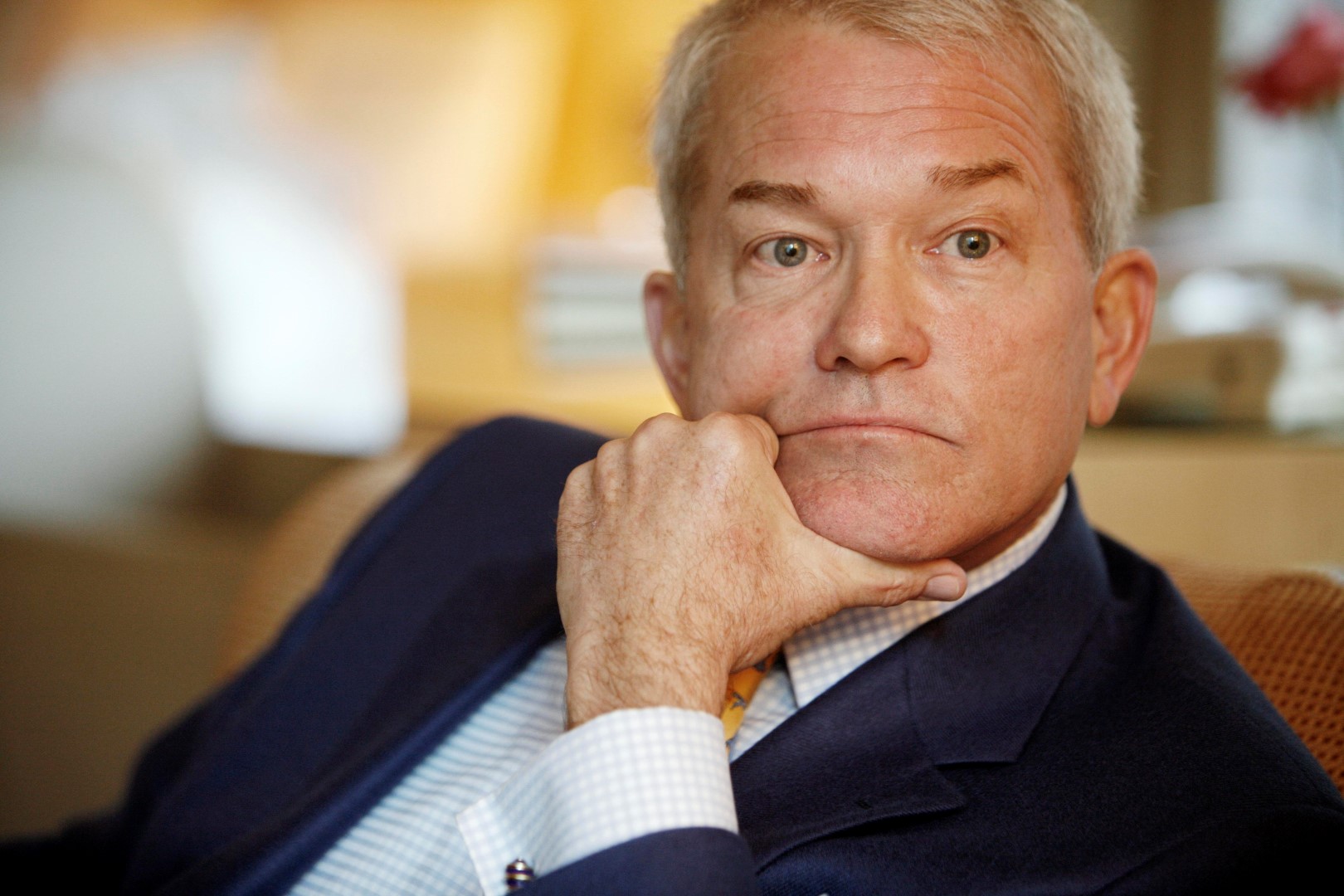 — Twenty campaigns examined in the series stayed active for more than a decade. Eight kept on spending after the candidate had died — extravagant meals, cellphone bills and even office space.
— According to Federal Elections Commission records, about 100 of these campaigns have spent more than $20 million in the past two decades.
— Several campaign finance experts told reporters that zombie campaigns used for personal purposes could violate election laws and the FEC should investigate. Reporters contacted all five FEC commissioners; only two responded — both declined.
— As for Foley, the former Palm Beach Republican congressman told reporters that ethical lines were "in the eye of the beholder." The FEC gives little guidance in the matter, he adds.
Tweet, tweet:
FLASHBACK — @bsfarrington story on politicians who had left office spending leftover campaign cash. Story noted former US Rep Foley spending money long after he left office https://t.co/2SWe1hG79u

— Gary Fineout (@fineout) February 1, 2018
— WOMENTUM —
This election year could be promising for female political candidates.
From Tampa Bay to Virginia, women have an unprecedented chance to grab elected positions, according to William March of the Tampa Bay Times. There are 50 likely female U.S. Senate candidates, up from a record 40; 397 likely U.S. House candidates, up from a record 298; and 79 gubernatorial candidates, up from a record 34.
The numbers were recorded by a study conducted at the Center for American Women and Politics at Rutgers University. A representative from the Center concluded, anecdotally, many female motives stem from the election of President Donald Trump — even so, there are a considerable amount of Republican female candidates.
House District 39: GOP primary women candidates Jennifer Spath and Josie Tomkow are competing for an upcoming special election vacated by former Republican Rep. Neil Combee.
House District 72: "Polls show Sarasota lawyer Margaret Good neck-and-neck with Republican James Buchanan," writes March. Good is a Democrat. The special election will take place Feb. 13.
Terrie Rizzo's influence: Rizzo, the newly elected female chair of the Florida Democratic Party, could use her power to guide more Democratic women to victory. Debra Bellanti will face Tampa Republican Rep. Jackie Toledo. Bellanti said she hopes Rizzo will consider her race a top priority in 2018.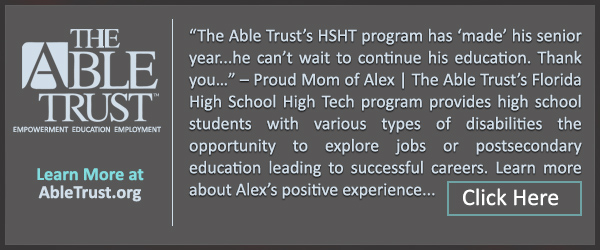 — IS THIS YEAR THE YEAR? —
There comes a time toward the end of every legislative leader's eight years in Tallahassee where they start talking about their "legacy."
It was odd, however, for Speaker Corcoran to include gambling when he talked about his legislative accomplishments.
One might think it would be ethics reform or transparency. But gambling is not something you immediately associate with the Land O' Lakes Republican — and possible candidate for governor — who's term-limited in the House this year.
The House and Senate are assured to move to conference committee on their respective gaming bills this Session, especially in the shadow of a proposed "voter control of gambling" constitutional amendment that will be on November's statewide ballot.
In a sense, this is the Legislature's last chance to guide what gambling will look like in Florida. But the House's controlling Republican caucus is generally committed to stopping gambling in its tracks.
The House would ban designated player games, a hybrid card game played in pari-mutuel card rooms around the state. The Senate's bill authorizes them. But the House also includes a 20-year gambling exclusivity deal with the Seminole Tribe of Florida.
"The whole time I've been here as a legislator, every single year it feels like there's a battle (over) some sort of expansion of gaming," Corcoran told reporters Wednesday in a rare media availability after a House floor session.
"And as a conservative, that's something I don't necessarily support at all. I would love to be able to have it be a legacy, so that people who come after me, they don't have to sit here and fight and defend Florida, the great brand that we are, the family-friendly state that we are, they don't have to defend that brand year in and year out.
"To the extent that I could have a contraction of gaming, which I think is good for society, and put it into a 20 or 30 year deal, that makes it so all the people who come after us don't have to have this constant, perpetual fight over a massive expansion of gaming, I'd love to have that happen.
"But does it happen? I don't know. We haven't been successful so far."
— CAPITOL INSIGHT —
"Annual budget battle kicks into gear in Tallahassee" via Steve Bousquet of the Times/Herald —  House and Senate committees worked on competing budget proposals. The two chambers' bottom lines are similar, but their priorities differ. The Senate budget is $87.3 billion, and the House's is $87.2 billion. Both are more than $2 billion above current spending when anticipated expenditures through June 30 are added, including recovery costs from Hurricane Irma. A flashpoint of disagreement is in higher education. Led by Senate President Joe Negron, senators want to spend nearly $400 million more on state universities, but the House wants to slash their budgets by $216 million. The House budget sweeps $397 million from single-purpose budget accounts known as trust funds, and the Senate would sweep $124 million. Democrats decried raids on two funds that build affordable housing. "This is a race to the bottom," said Rep. Carlos Guillermo Smith. He blasted the Legislature and Gov. Scott for raiding housing accounts "while Puerto Ricans are sleeping in their cars."
"Bill banning child marriage sails through Senate" via Allison Nielsen of the Sunshine State News — The measure, SB 140, would prohibit anyone under the age of 18 from tying the knot. Florida law currently allows people as young as 16 to get married. If signed into law, Floridians hoping to wed would be required to provide their Social Security numbers to the county or circuit court who would then verify whether the parties were of legal age. Bill sponsor Lizbeth Benacquisto, a Fort Myers Republican, said marriage license "loopholes" had been used and abused to cover up sexual abuse of young women. Over 1,800 marriage licenses were issued to minors in Florida from 2012 to 2016, a statistic that supporters of the measure called a surprise. A similar measure — HB 335 — is currently making its way through the House.
— "Criminal exemptions for some adults proposed under child marriage bill" via Florida Politics
"Florida Forever bill approved in Senate, but fate in House uncertain" via Ali Schmitz of TCPalm — Legislation seeking $100 million a year for the state's largest land-buying program was unanimously approved by the Senate. The legislation, known as Senate Bill 370, also prohibits the state from spending the money in the Florida Forever program on general operations. Sen. Rob Bradley believes that's not what voters intended in 2014 when they overwhelmingly approved Amendment 1, which sets aside a third of real estate transaction tax revenue to "acquire, restore, improve and manage conservation lands," including those that protect water resources such as the Everglades and rivers. Bradley, who sponsored Senate Bill 370, said on the Senate floor the state is obligated to maintain and preserve the environment by buying land.
"House kicks off effort to weed out 'bigots on the bench' " via Jim Rosica of Florida Politics — Speaker Corcoran on Wednesday followed up on a promise to shake up the criminal justice system and shake out more data on how it's doing. That includes, as the potential candidate for governor once said, analyzing prosecution and sentencing outcomes by race and county. Corcoran … and others announced legislation to make Florida "a leader in the collection of quality criminal justice data," said Chris Sprowls, the Palm Harbor Republican who chairs the House Judiciary Committee. "This will give us the most robust data collection in criminal justice in the world," he said at a news conference, adding that Florida will become known as the "open data" state … As one lawmaker later privately put it, "The worst that can happen is we find out there's bigots on the bench and who they are."
"House eyes tax help for agriculture industry" via Jim Turner of the News Service of Florida — The House Ways & Means Committee, which is putting together a package, reviewed three measures intended to help the industry, which sustained an estimated $2.5 billion in damages from the deadly September hurricane. Rep. Ben Albritton, who owns a citrus grove, outlined a proposal that could offer one-time tax refunds on fencing and building materials for nonresidential farm buildings. Also, a proposal would offer refunds on state and local taxes applied to fuel used to transport agriculture products from farms to processing and packaging facilities. Another idea under consideration would value at salvage level machinery that has gone idle at citrus packing and processing facilities because of Hurricane Irma or because of citrus greening disease, which has ravaged the industry the past decade.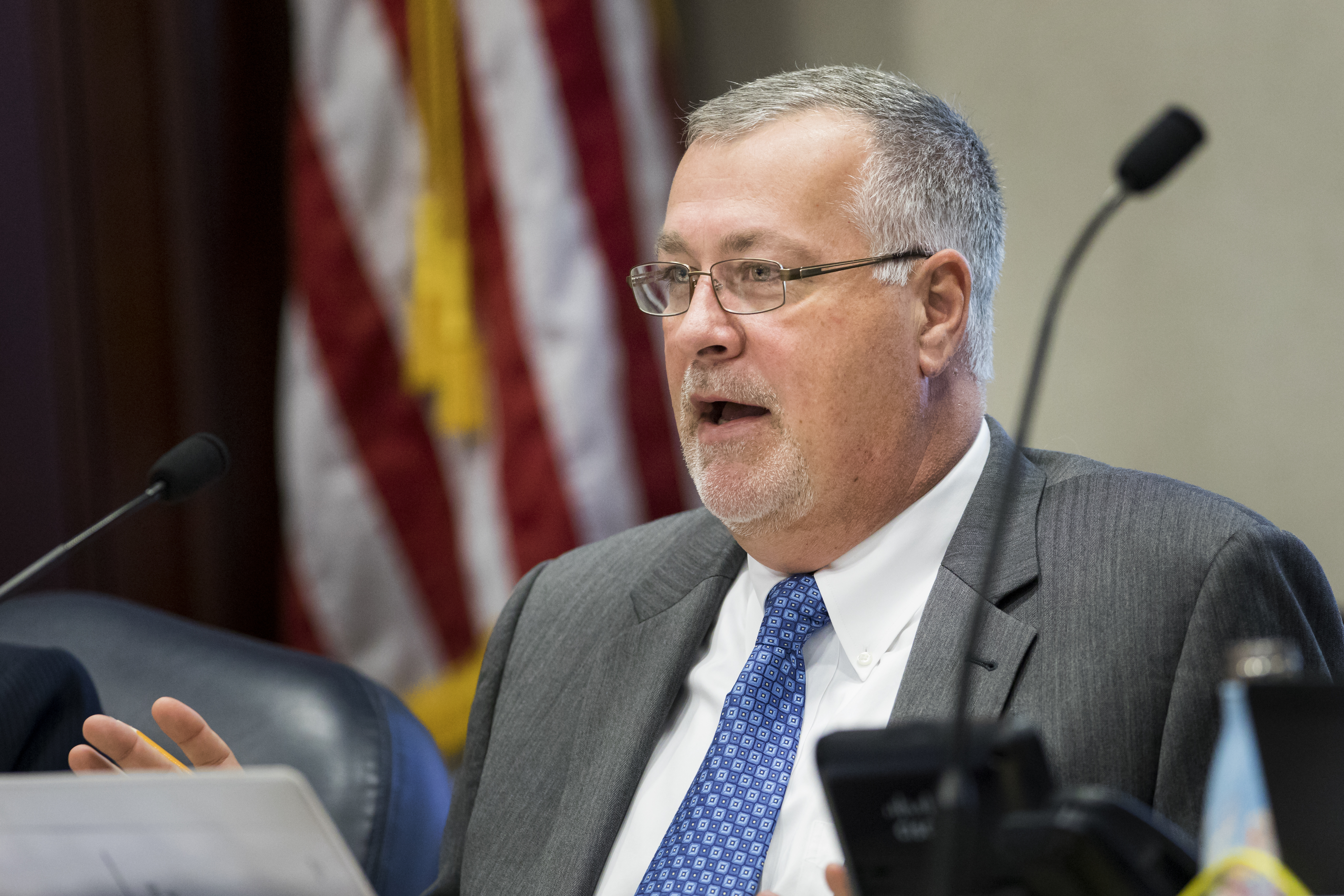 "House votes to make it easier to return guns to certain suspects" via Ana Ceballos of Florida Politics — The Republican-controlled Florida House on Wednesday passed a measure that would make it easier for individuals suspected in a disorderly conduct case to get their seized guns back. Under state law, a law enforcement officer has to take away the firearm found on a person who is arrested in disorderly conduct cases, including domestic violence. If charges are dismissed, or a person is acquitted of a crime, they would be entitled to have their firearms back. Republican state Rep. Cord Byrd wants to repeal that provision, which would no longer ban an officer from returning a firearm to an individual if their gun was impounded during a disorderly conduct arrest or under a search warrant. With an 88-24 vote, the House agreed to push through that proposal.
"Houses pushes repeal of unconstitutional write-in candidate requirement" via Ana Ceballos of Florida Politics — Florida could soon repeal a requirement that says a write-in candidate must reside in the district they seek to represent at the time they qualify to run. The proposal was unanimously approved by the Florida House on Friday in large because the Florida Supreme Court invalidated the requirement in 2016. The ruling said the mandate imposed a different limitation on the candidacy than those stated under the state constitution. In Florida, no write-in candidate has ever won elected office. But parties and candidates can sometimes push a political novice to run as a write-in candidate as a tactic to benefit an incumbent and block full voter participation.
"Jason Brodeur to Health Dep't: No pay till progress on marijuana" via Jim Rosica of Florida Politics — Rep. Jason Brodeur is telling the state's top health officials to get to work on medical marijuana — or they won't get paid. The Sanford Republican has offered an amendment to the House's 2018-19 budget proposal that would freeze more than $1.9 million in salaries and benefits for the Department of Health's brass, including Secretary and state Surgeon General Celeste Philip and other top officials. They'll get paid, Brodeur said, when the department's Office of Medical Marijuana Use starts dealing with the backlog of applications for marijuana growing and dispensing licenses, and for state-issued patient ID cards, among other things. "The Legislature has grown tired of hauling (Health officials) into meetings to ask why they are not executing their legislatively prescribed duties," Brodeur — chair of the House Health Care Appropriations Subcommittee — told Florida Politics Wednesday.
"Lawmakers stress state's need to support Puerto Ricans" via Danny McAuliffe of Florida Politics — On the first day of FEMA's ending of new supply shipments to Puerto Rico, some legislators highlighted the need for Florida to provide support for the islanders displaced by Hurricane Maria. The lawmakers pointed to a series of filed bills … ranging from provisions for licensed medical professionals from Puerto Rico to practice in the state to expanding federal Medicaid under the Affordable Care Act, something expected to help newly arrived Puerto Rican families. There also is a legislative effort underway to prevent future sweeps from the Sadowski Trust Fund, which sets asides state revenues for affordable housing programs.

"Senate passes 'resign to run' bill" via Florida Politics — The Senate passed a bill Wednesday that would require state and local elected officials to resign their current seat to run for federal office. Under SB 186, candidates would need to put in their resignation 10 days before the qualifying period opens in a federal race if the term of the new job overlaps with their current one. State and local elected officials already must abide by a similar rule if they opt to run for a different, nonfederal seat, and the same rule used to apply to federal seats until a decade ago, when GOP lawmakers changed the rule in order to allow then-Republican Gov. Charlie Crist to run for vice president without giving up the governor's mansion. Crist didn't end up as a VP pick, but the rule change stuck around. If signed into law, the proposal could have an almost immediate impact … Democratic Sen. Jose Javier Rodriguez would be affected, as he is running in the race for Florida's 27th Congressional District this fall and his Senate term runs through 2020. He voted in favor of the bill.
'Raising the alarm' for high-rise sprinkler systems — The House Careers and Competition Subcommittee on Tuesday cleared a bill on a slim 8-7 margin that opponents say will "further weaken and delay implementation of critical fire safety requirements for high-rise condominiums." The bill (HB 1061) "allows high-rise condos to opt out of complying with the ELSS (engineered life safety system) that may include a combination of alarms, smoke controls, construction techniques, and partial automatic sprinklers," according to a statement from the American Fire Sprinkler Association of Florida. Last year, Gov. Scott vetoed identical opt-out language, citing last year's London Grenfell Tower fire that claimed 79 lives. "Fire sprinklers save lives, no doubt about it," said Carolyn Ann Mohr, executive director of the association. "Even under a cost-benefit analysis, they're worth it … We hope more legislators agree and vote to stop this dangerous legislation."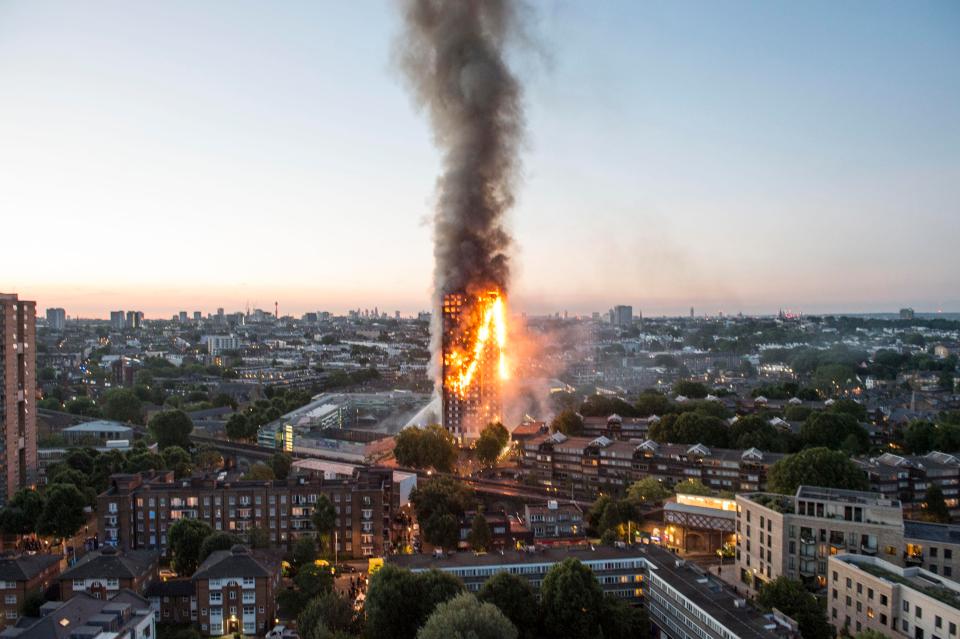 AFP-FL and Freedom Partners cheer criminal justice bill — Americans for Prosperity and Freedom Partners Chairman Mark Holden held a news conference with legislative leaders Wednesday to laud them for introducing a measure that would initiate research and data collection on the state's criminal justice system. "Compiling criminal justice data across counties and making it available would be a huge step forward in increasing transparency and accountability in Florida. … Florida stands to become a national leader in effective criminal justice and a model for other states," Holden said. AFP-Florida director Chris Hudson added the measure would "serve as the linchpin of reforms that will improve the lives of countless Floridians. The status quo is unsustainable, and we need to remove the labyrinth of excess regulations that trap too many Floridians in an unforgiving and ineffective criminal justice system that doesn't prepare them for life outside prison." Generation Opportunity-FL, Concerned Veterans for America and The LIBRE Initiative joined the chorus of praise, specifically for House Speaker Corcoran, Rep. Sprowls, and Sen. Jeff Brandes.
Assignment editors — The Able Trust is hosting a grant presentation 10:30 a.m. at Indian Trails Middle School, 5505 Belle Terre Pkwy. in Palm Coast. The grant, awarded to the Flagler County Education Foundation, will provide Flagler County with the opportunity to implement The Able Trust's Florida High School High-Tech (HSHT) Program to provide high school students with disabilities the opportunity to explore jobs or postsecondary education in technology-related careers successfully.
Governors Club Thursday buffet menu — It's a Cajun feast Thursday at the Governors Club with mixed green salad and assorted dressings; smoked salmon and penne pasta salad; spinach salad; Navy bean soup; chicken and corn choux; Snapper Creole; red beans and rice; corn lima beans, okra and lardons; with banana foster bread pudding for dessert.
— STATEWIDE —
Florida outpaces U.S. in job listings — Gov. Scott touted new figures from Help Wanted OnLine that shows online listings for Florida jobs grew by 2.8 percent last year, compared to 0.3 percent growth nationwide. "I am proud to announce that Florida job demand outpaced the nation last year, further proving that Florida remains an ideal location to find a good job and raise a family. Florida businesses are hiring here because we have worked every day for the past seven years to cut taxes and reduce regulations to make it easier for job creators to invest in creating new opportunities. Last year was a great year for families to find the jobs needed to succeed and we look forward to another year of economic growth across our state." Another 7,342 Florida jobs were listed online in December, for a total of 265,244 openings. More than 68,000 advertised positions were in STEM-related fields, with registered nurses the most in demand among all other professions at 14,000 listings. Tallahassee, Gainesville and Melbourne each saw big gains year-over-year, with Hollywood gaining the most listings, percentage-wise, with a 29.2 percent since December 2016.
Assignment editors — Gov. Scott will join local law enforcement officials to highlight his $53 million in recommended funding and proposed legislation to combat opioid abuse. Legislation (HB 21 and SB 8) is following Scott's proposal. The event is at 9 a.m., Collier County Sheriff's Training Center, 615 3rd Ave. South, Naples.
Assignment editors — Gov. Scott will highlight his proposed $50 million investment to expedite repairs for the federally operated Herbert Hoover Dike at Lake Okeechobee. "This funding will build on the $50 million in this year's state budget to kick-start critical repairs to the Herbert Hoover Dike," a news release said. The event is at 1:30 p.m., Hoover Dike Road City Ramp, 709 Hoover Dike Road, Clewiston.
Assignment Editors — The bipartisan Veterans and Military Families Caucus will hold a news conference detailing which pieces of legislation it will support through a caucus position this Session. The meeting is at 11:30 a.m., 333 House Office Building, The Capitol.
"Darryl Rouson pulls restoration of rights proposal" via Dara Kam of the News Service of Florida — Saying he's been fighting to help felons have their rights restored "before it became popular," state Sen. Rouson yanked a proposed constitutional amendment that would automatically restore voting rights for felons, except for those convicted of violent crimes. Rouson, who serves on the Constitution Revision Commission, told a commission panel he wanted to keep his proposal alive to give voters a choice … A citizen-backed initiative, the "Voting Restoration Amendment," will go before voters as Amendment 4 in November. The proposal would automatically restore voting rights to felons who've completed their sentences, have fulfilled parole or probation requirements and paid restitution. Murderers and sex offenders would not be included. Rouson's proposal (P 21) would have gone further, and excluded from the automatic rights restoration process felons who've been convicted of violent crimes.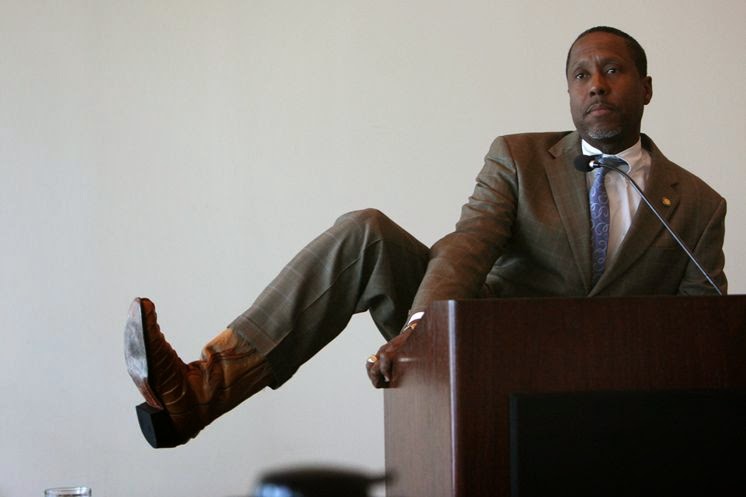 "Rouson calls for criminal investigations into CareerSource Pinellas, Tampa Bay" via Zachary Sampson of the Tampa Bay Times — "Finding the truth and determining whether or not there were ethical violations or criminal conduct that would warrant prosecution is essential," Rouson wrote in a letter to state attorneys Bernie McCabe, in Pinellas County and Andrew Warren, in Hillsborough County. Both CareerSource programs are already under investigation from the state Department of Economic Opportunity, which is trying to determine whether they falsely claimed to have helped people find jobs whom they never actually assisted. Investigators are also examining whether the offices used inflated job placement figures to earn state incentive money. "As the only senator spanning Hillsborough and Pinellas counties, I have grave concern when a public agency operating in those counties is accused of gross financial mismanagement and abuse," Rouson wrote.
"Chamber study finds consolidation would boost economy" via Jeff Burlew of the Tallahassee Democrat — A study commissioned by the Greater Tallahassee Chamber of Commerce found merging Leon County and the city of Tallahassee could boost economic growth and lead to a more accessible and accountable local government. The study, conducted by the Washington Economics Group and released Tuesday, examined the effects of consolidation in five cities: Jacksonville, Nashville, Tennessee, Louisville, Kentucky, Indianapolis, Indiana and Athens, Georgia. All five cities saw average employment and population growth that exceeded the national average over the past five years. Their average growth exceeded Tallahassee's by nearly 4 percent. The report found consolidation could spur high levels of growth in employment, household income and gross domestic product. Chamber officials hope the study will help revive interest in consolidation, a once hot-button issue that's been on back burners for years. However, it's unclear whether a groundswell of support exists to merge the two governments.
— LENNAR'S TIMELY SUCCESS —
It's looking good for Lennar Corp.
An upcoming acquisition will make the Miami-based Lennar — which builds over 6,000 homes in Florida every year, with 8,000 homes built in 2016 alone — the largest home construction company in the U.S.
With the merger complete, Lennar will boast more than $17 billion in annual reserves and $18 billion in equity.
Just in time: A stronger Lennar — able to offer more competitive wages — comes at a crucial time in the housing sector, which has struggled with increasing regulation and filling job openings in a growing homebuilding industry.
A positive trend: A recent Lennar earnings' report showed home sale revenues increasing 14 percent in the fourth quarter of 2017 to $3.3 billion from $2.9 billion the year before.
Not just 'Florida big': The merger will bring Lennar among the top three homebuilders in 24 of the country's top 30 markets, covering nearly half the U.S. population.
— D.C. MATTERS —
"Trump Realty seeks to expand in South Florida" via Alexandra Clough of the Palm Beach Post — Trump International Realty, a boutique real estate brokerage run by the president's children, is expanding its presence in South Florida, where the company intends to raise its profile and grab a greater share of the sizzling real estate market. The move already is paying off: Trump International just listed a $39 million mansion for sale, the most expensive property the company has ever represented. Eric Trump, who assumed control of the company with his brother, Donald Jr., after their father became president, confirmed that Trump International is the focus of growth. The brokerage is a division of the Trump Organization in New York.
"Tennessee dad buys pre-Super Bowl ad in Palm Beach to reach Donald Trump" via George Bennett of the Palm Beach Post — A Tennessee father who says a defective guardrail caused his 17-year-old daughter's death has bought a 30-second ad during Sunday's Super Bowl pregame coverage in hopes of getting Trump's attention. Ad slots cost $5 million during the game on NBC, but Steve Eimers made a more targeted purchase. Figuring Trump will spend the weekend at his Mar-a-Lago estate in Palm Beach, Eimers spent $1,000 to buy 30 seconds on the West Palm Beach NBC affiliate, WPTV Channel 5, to run sometime Sunday afternoon during pregame programming. In the ad, which was shot by friends of his late daughter, Hannah Eimers, Steve Eimers refers to a recent Wall Street Journal article that says Trump voiced concerns about guardrail safety during a White House discussion of his $1.5 trillion infrastructure proposal.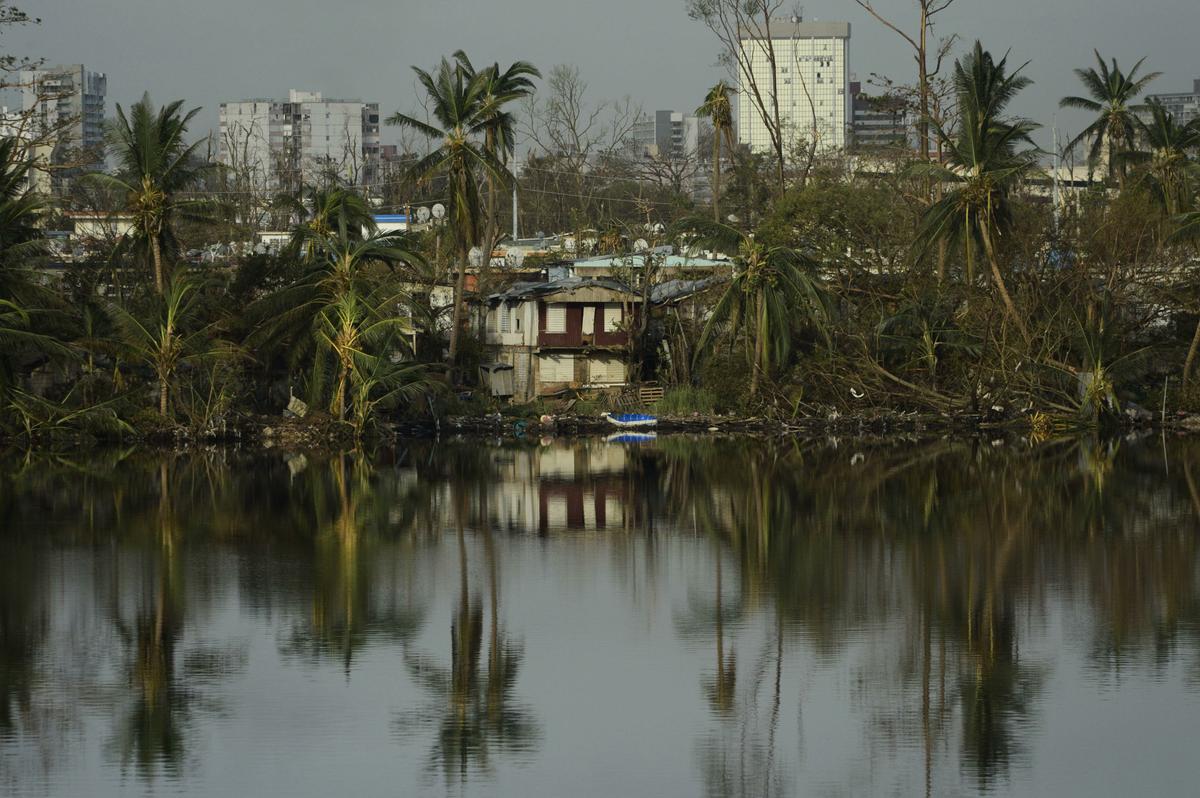 "In reversal, FEMA says it won't end Puerto Rico food and water distribution" via Adrian Florido of NPR — A spokesman for the Federal Emergency Management Agency said the agency's plan to end its distribution of emergency food and water in Puerto Rico and turn that responsibility over to the Puerto Rican government would not take effect Jan. 31. "Provision of those commodities will continue," spokesman William Booher said. A different spokesperson, Delyris Aquino-Santiago, had earlier told NPR that it would "officially shut off" its food and water mission on the island Jan. 31 and hand its remaining food and water supplies over to the Puerto Rican government to finish distributing. But Wednesday, Booher said that date "was mistakenly provided." The turnabout came after politicians from both political parties reacted angrily to news of FEMA's plan and after the Puerto Rican government released a statement saying it had not been informed of the impending change … lawmakers from both parties had called on the agency to reverse its decision. Speaking on the Senate floor, Florida Democratic Sen. Bill Nelson said he was "absolutely shocked" by FEMA's decision.
"Florida (Congress)Man invited infamous troll Chuck Johnson to Trump's State of The Union" via Lachlan Markay and Gideon Resnick of The Daily Beast — Rep. Matt Gaetz was the lawmaker responsible for inviting the controversial internet troll … Johnson's presence in the gallery during the speech raised eyebrows and immediately sparked questions over how a right-wing activist and blogger best known for attempting to dox the subject of the UVA campus rape story managed to get a ticket to the high-profile affair. Gaetz told The Daily Beast that he and Johnson had no pre-existing relationship and that he provided him with a ticket to the speech after Johnson "showed up at my office" the day of the speech. The congressman said he had an extra ticket after his father came down with bronchitis and couldn't make it. Johnson just happened to be in the right place at the right time.
Assignment editors — Tampa Democrat Kathy Castor; Alyson Flournoy, law professor at the University of Florida Levin College of Law, and Jennifer Rubiello, State Director of Environment Florida, will hold a press call in to discuss the future of oil drilling off Florida's coasts. Call begins 10 a.m., 888-946-7203, Passcode: 3727587.

— OPINION —
"Brightline fight: Vulnerable Treasure Coast isn't throwing in the towel" via Barbara Cloudus of the Sunshine State News — Over the past four years, residents' and opponents' passion for stopping the All Aboard Florida/Brightline passenger rail from speeding through the Treasure Coast has not abated. If anything, Treasure Coast residents have grown more resolute, underscored by the packed house at the Lyric Theatre for the Citizens Against Rail Expansion's (CARE FL's) fourth public meeting in downtown Stuart. The town hall followed action of Martin County commissioners, who voted unanimously during their Jan. 9 regular meeting to continue the fight. They're not giving up. And likely, neither will Indian River County. Four deaths within Brightline's inaugural two weeks heightened attention to CARE FL's primary concern — the safety of residents, said Robert Crandall, retired CEO of American Airlines and a CARE board member. "Recent events just confirmed what we knew all along," he said. "Did anyone honestly not see this was going to happen?"
— MOVEMENTS —
"The brewing fight over who controls the new wave of dockless bike sharing" via Eillie Anzilotti of Fast Company — A bill working its way through the Florida state Legislature would stop cities from being able to regulate dockless bikes, letting the Chinese companies behind the bill flood the market. The lobbyist behind the Florida legislation is Brian Ballard, who previously lobbied on behalf of Uber for ride-hailing pre-emption. Ballard, in this case, is representing Ofo, a dockless bike-share company based in China, where its strategy was to get as many bikes in cities as possible in order to maximize profit–a tactic which depends on lack of regulation to succeed, and which likely motivated its unwillingness to capitulate to further restrictions in Dallas. The no-holds-barred proliferation of dockless bikes across China has led to cities like Shanghai–which transportations officials estimated could benefit from around 600,000 publicly available bikes–suddenly coping with three times that number. Jeff Branch, legislative advocate for the Florida League of Cities, says municipalities in the state are opposed to the pre-emption bill, because it would prevent them from taxing the companies, and it wouldn't allow them adequate say in how the bikes use the public space, or in how many bikes they deploy … Ballard, a powerful lobbyist who's frequently worked on behalf of major companies like Google and Honda, is being paid a tidy sum by Ofo, in the hopes of maximizing their revenue through sheer volume.
Spotted — In the Senate chambers for the 2018 Florida Senate reunion: Joseph Abruzzo, Thad Altman, Ellyn Bogdanoff, Charlie Bronson, Walter "Skip" Campbell, Don Childers, Charlie Clary, Rick Dantzler, Alex Diaz de la Portilla, Tim Deratany, Vince Fechtel, Steve Geller, Bill Gunter, Mattox Hair, Mike Haridopolos, Alan Hays, Karen Johnson Gendron, Dennis Jones, Arthenia Joyner, Curt Kiser, Bob McKnight, Tom McPherson, Matthew Meadows, Richard "Dick" Pettigrew, Van Poole, Nan Rich, Debby Sanderson, Burt Saunders, Jim Scott, Bruce Smathers, Javier Souto and Paul Steinberg.
— COUNTDOWN TO PYEONGCHANG —
"How speed skater Erin Jackson is making history" via Andy Frye of Rolling Stone — A lifelong speed skater but a newcomer on the ice, Jackson never expected to make the 2018 Winter Olympics. But on Jan. 5 at the USA Olympic trials in Milwaukee, the 25-year-old became one of two African-American women, along with short track speed skater Maame Biney, to qualify for the Olympics for speedskating. Jackson, who shaved off an entire second off her personal best in the 500 meter before trials, will be America's first-ever African-American woman to compete in Olympic long-track skating. "Something that you might notice if you're someone who watches the Winter Olympic Games is that there are not a lot of people of color participating," Jackson told Rolling Stone. "But I'm looking forward just to being someone that children and people of color can look to, and maybe make them say 'maybe this is a sport that I can get into.'"
"Jessie Diggins hopes for cross-country breakout moment" via Roxanna Scott of USA TODAY — Diggins, 26, from Afton, Minnesota, is already the United States' most decorated cross-country skier in world championship history. But she's the first to tell you that being a good teammate, a leader and a sparkplug of sorts is what matters most to her as a competitor. "We've taken this individual sport for the most part and made it all about the relay, made it all about the team and all about the ski family," Diggins said last fall. "That's something that you don't always see in individual sports, where we're trying to race for something bigger than just ourselves." Competing in her second Winter Games, Diggins is one to watch in part because of her success at world championships, the sport's biggest competition outside the Olympics. At last year's worlds in Lahti, Finland, she won two medals — silver in the freestyle sprint and bronze along with Sadie Bjornsen in the classic team sprint. Also, teammate Kikkan Randall took bronze in the sprint.
"How Nigeria's first ever Winter Olympians went from track to bobsled" via Michelle Cohan of CNN — The team will also be the first Nigerian athletes to compete at a Winter Olympics, when they appear at the PyeongChang games … Seun Adigun, Ngozi Onwumere and Akuoma Omeoga are the force behind the team, which officially qualified for the games in November last year. "When people see us, they're like 'oh you guys are all the same!' We get along so well, but between the three of us there's so much versatility," Omeoga told CNN … they all have one thing in common: they are all former track and field stars. In 2015, Olympic dreams called Adigun back, this time, to uncharted territory: sliding on ice at speeds up to 90 miles an hour. At the time, the sport was trying to grow and attract former track athletes. Team USA recruited Adigun, who grew up in the U.S., and she became a brakewoman for a year. Not long after, she had a conversation with Nigeria's bobsled federation. "They told me there's an opportunity for me to help change what it means to be a bobsled athlete for the continent of Africa, and in the sport itself. The humanitarian in me knew that this was something that I had to do," Adigun said.
— ALOE —
Amazing picture —

"Facebook lost daily users for the first time in the U.S. and Canada" via Kurt Wagner for Recode — "Facebook's daily active user base in the U.S. and Canada fell for the first time ever in the fourth quarter, dropping to 184 million from 185 million in the previous quarter. It's a very small decline in a market that Facebook already dominates. But it's also Facebook's most valuable market, and any decline in users — even a small one — isn't a great sign."
"Tervis tumblers accused of conspiracy and stealing trade secrets" via Ashley Gurbal Kritzer of the Tampa Bay Business Journal — A small Sarasota printing company is suing Tervis Tumblers, alleging that the iconic drinkware manufacturer conspired to steal trade secrets related to the colorful wraps sealed inside its double-walled tumblers. Trinity Graphic USA Inc., filed a lawsuit in federal court alleging that North Venice-based Tervis caused more than $25 million in damages by violating a nondisclosure agreement. Trinity says it "has been left teetering on the brink of bankruptcy" since Tervis allegedly disclosed its proprietary printing techniques to Southern Graphics Inc., a Kentucky-based graphics and printing company. Tervis then moved all of that business to Southern Graphics, firing Trinity, according to the lawsuit. Southern Graphics and its subsidiary SGS International LLC are also named as defendants.
What David Johnson is reading — "Braves delay spring training departure from Walt Disney World until 2019" via Roger Simmons of the Orlando Sentinel — The team and Disney announced the Braves would hold spring training at ESPN's Wide World of Sports complex this spring and through April 2019. "The move was made to ensure there is enough time to complete their new facility in West Villages in the City of North Port, Sarasota County," the team and Disney said in a news release. "The Braves will play their final 2019 Spring Training game in the new ballpark. The complex will officially open in April 2019 with the team's Florida operations moving in at that time." The Braves have held spring training at the Walt Disney World complex since 1998. But with many of the other major league teams moving out of Central Florida, the Braves reached a deal with Sarasota County to relocate there to North Port, which will have a new 9,000-seat stadium, 6 1/2 practice fields and 55,000-square feet of clubhouse and fitness center space.
Happy birthday belatedly to Sen. Perry Thurston. Celebrating today is Sen. Oscar Braynon, former Hillsborough County Commissioner Kevin Beckner, and Emil Infante.