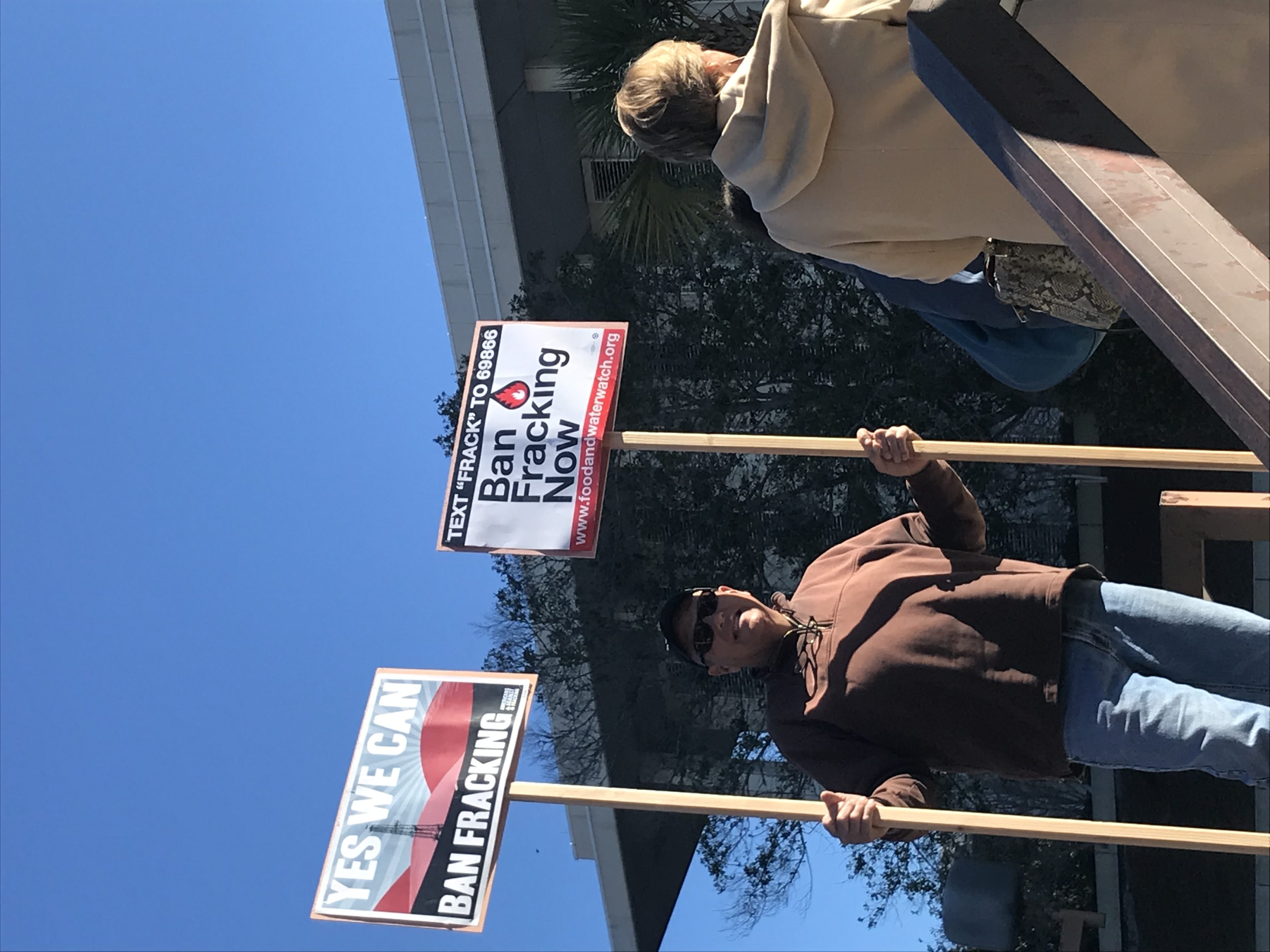 Bipartisan support for a statewide fracking ban doesn't seem to carry any weight in the Legislature.
Legislation filed by Treasure Coast Republican Rep. Kathleen Peters (HB 237) and Tampa Republican Sen. Dana Young (SB 462) would ban fracking — an oil and gas excavation method that involves stimulating wells with a mixture of water, sand and chemicals. According to Environment Florida, 90 fracking-opposed measures have been passed locally around the state.
Despite having multiple Republican and Democratic co-sponsors, the bills have seen little movement. The House bill has not received a committee hearing. The Senate version awaits consideration from the Environmental Preservation and Conservation Committee.
At a large rally outside the Capitol on Wednesday, Peters spoke to environmentalists from across the state about her chamber's failure to hear the fracking ban.
"It's crazy that we have not had any success and that particularly the House of Representatives isn't willing to have the conversation," Peters told the crowd. "Let's let the bill have its time in committee and let's have a conversation about [fracking]."
Peters was joined by Democratic Reps. Carlos Guillermo Smith, Ben Diamond and Sean Shaw.
Rep. Smith, of Orlando, said the bipartisan legislation is "the real deal" and should begin moving through the Legislature. He insinuated fracking would taint drinking water and said he believes the public has a right to clean drinking water.
Diamond, of St. Petersburg, and Shaw, of Tampa, also pushed for the House to carry a bill similar to Sen. Rob Bradley's SB 370, which mandates a $100 million yearly spend on Florida Forever.
Bradley's bill cleared the Senate floor around the same time the rally took place.
Young, sponsor of the Senate's fracking ban, was not at the meeting because it overlapped with the Senate floor session. Though in a prepared statement Young, a sixth-generation Floridian, explained her rationale for filing the legislation.
"I have been fortunate to have grown up in a family with a very deep connection, understanding and appreciation of Florida's beautiful natural environment," Young said. "I have filed this bill for my children and for all the current and future generations of Floridians who I believe deserve to have this same opportunity."