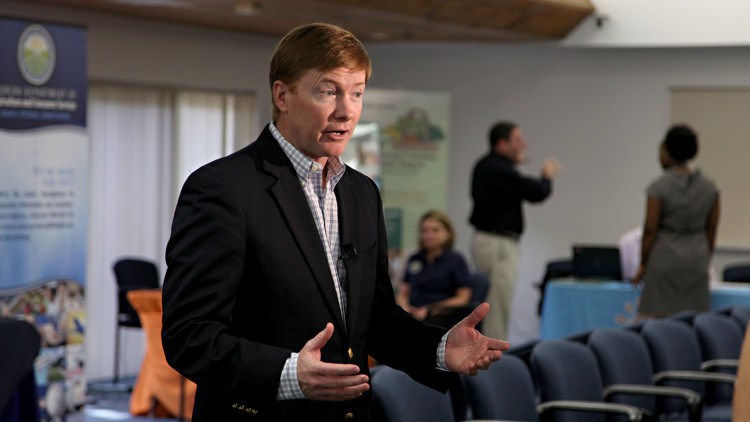 Not soon after I wrote that Adam Putnam deserves credit for standing up for the swamp did Ron DeSantis' camp attempt some Twitter Aikido against me.
"Don't let anyone ever say you didn't do anything for our campaign," snarked DeSantis' campaign manager Brad Herold.
Herold's right, there's no easy way to defend the establishment in this era of swamp-draining. As I wrote last week, Putnam deserves credit for trying to do so, although it probably won't help him in the GOP primary.
What I've come to learn after writing that first post is that Putnam's comments were more than just a defense of the status quo in Tallahassee. My blog post was focused just on one section that the Florida Democratic Party had zeroed-in on in its attempt to mock Putnam.
If you read Putnam's complete answer to a question about whether Tallahassee is broken, you'll find a Jed-Bartlet-in-Nashua-talking-about-dairy-farming moment that speaks volumes about why most voters, no matter who their first choice is for Florida governor, would be comfortable with seeing the Bartow Republican in the Governor's Mansion.
Read for yourself what Putnam had to say:
Q: Is Tallahassee broken?
A: That's an important question because character and values really do matter. I'm the first person in my family to ever get into politics, and I think my dad is still getting over the shock of it.
I remember going by to see my parents before I left to go to Tallahassee, and my dad walked me out to my truck, and he said "son, I don't have any concept of what you've gotten yourself into. I have no ability to comprehend the temptations and everything else you may be exposed to." He said "just keep your mind on your business."
And It's really that simple.
Is Tallahassee broken? No, I've talked about the good things that we're doing. Are there people who make really bad decisions and lose their way? And forget their vows to their spouse and forget their commitments to their constituents? Yes, there are, as there are in many big organizations where people make mistakes…
I think that public life often has a way of shining light on peoples' weaknesses, and they either rise to the occasion or they don't. And we've seen far too many examples of that this year in Tallahassee, where people have let their constituents and their families down.
But I do believe that it comes down to leadership and to values and to character. And people ought to know the character of the people who are running for office. I've been married 19 years. I have four children… And in my public life, I have never lost my way.
Part of the secret to that is coming home, changing more than your fair share of diapers, being accountable to the people that are your neighbors and friends who believed in you and walked for you and knocked on doors for you.
And if you keep that mindset, and keep your mind on your business… I'm never going to embarrass my mother, my wife or the neighbors and fellow churchmates who believed in me and put their own reputation on the line to support me, then the whole town and the whole country will be a better place.