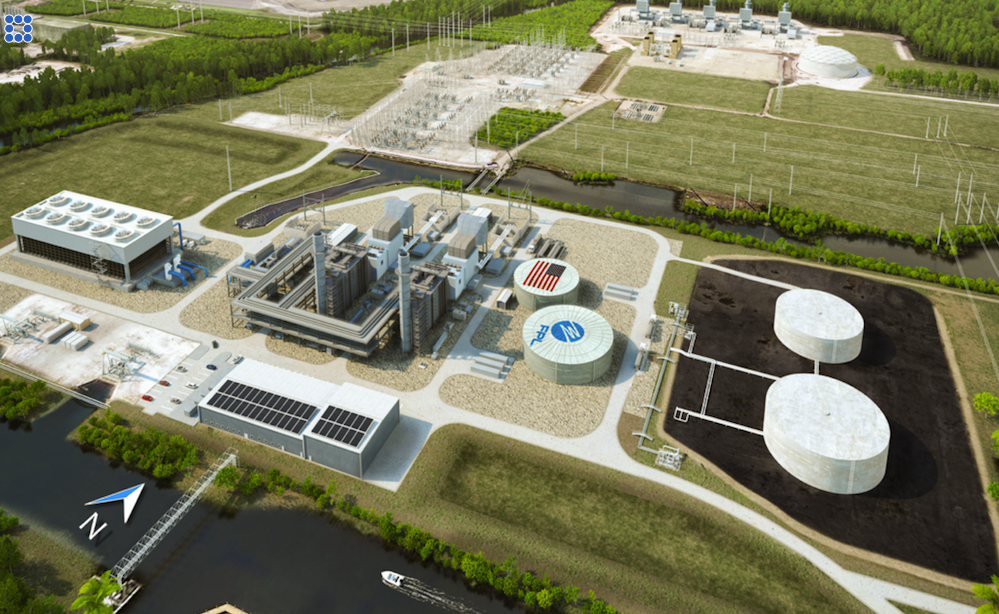 Utility company Florida Power & Light announced the sites of four solar power plants expected to be brought online by the middle of next year.
The sites are in Columbia, Miami-Dade, St. Lucie and Volusia counties. Construction is slated to start later this year and will create about 200 jobs per plant, FPL said.
"With the support of communities across the state, we are advancing smart, affordable clean energy infrastructure while keeping customer bills low," said Eric Silagy, president and CEO of FPL. "These plants are another step forward in our ongoing strategy of making smart investments to better serve our customers now and in the future."
Each of the four facilities will have a power output of 74.5 megawatts. FPL said the combined output of the plants is enough to power about 60,000 homes. The solar plants are also expected to save FPL customers $40 million over their operational lifetime.
FPL announced plans to build several new solar power plants over the next five years and already has 14 in operation. When FPL reaches the end of its announced solar roadmap in 2023, it will have installed 10 million solar panels.
The company said it expects solar energy production to pass the combined output of its coal- and oil-powered plants by 2020.
"It's very exciting to see FPL's commitment to invest in solar energy with the addition of four new solar energy centers in Florida," said Jacqui Sulek, chapter conservation manager for Audubon Florida.
"Clean energy technology is a great way to meet energy demands while reducing emissions and saving water. We at Audubon look forward to continuing our partnering with FPL on stewardship opportunities that will add value for birds, pollinators and other wildlife."
In addition to the solar announcement, FPL touted approval from the Public Service Commission to proceed with its plans to modernize its plant in Dania Beach.
When  the natural gas-powered Dania Beach Clean Energy Center comes online in 2022 it will cut primary air emissions by 70 percent and save ratepayers an estimated $337 million over its lifetime.