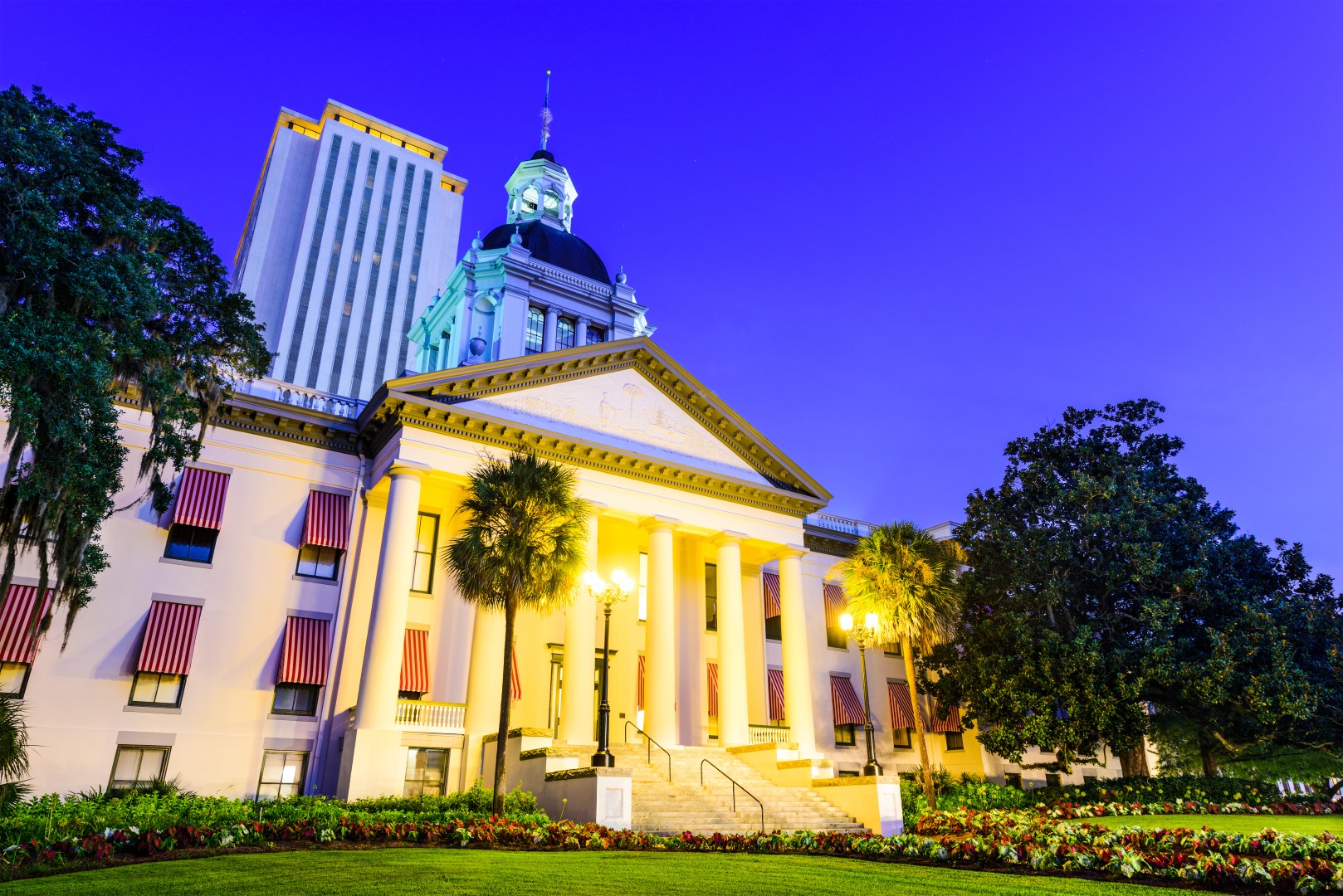 Sunburn – The morning read of what's hot in Florida politics.
By Peter Schorsch, Phil Ammann, Ana Ceballos, Daniel McAuliffe, and Jim Rosica.
A proposed constitutional amendment to ban betting on dog racing would lose at the ballot, according to a latest opinion poll.
The proposal (P67), now before the Constitution Revision Commission (CRC) is polling at only 45 percent approval; it needs 60 percent at the November ballot box to be added to the state's constitution.
"With the proposal to phase out greyhound racing, as with any ballot proposal, the language will be critical," said Steve Vancore, president of Clearview Research, which conducted the poll.
The firm asked election attorney Glenn Burhans of Stearns Weaver Miller to "review the staff analyses and provide guidance on developing 'neutral' ballot language," according to a press release.
"We know from other work that animal welfare is usually a very popular concept with Florida voters, and a measure that signals it is a proposal to protect dogs would likely have broader support," Vancore said.
"However, the current iteration, while technically correct, almost perfectly splits respondents 45 percent to 44 percent," he added. "As such, if the wording does not change, it will likely fail at the ballot.
"Given this confusion, versus the stated intent during committee discussions, we are relatively confident that changing this approach would have a profound impact on the results."
We passed along the poll results to the proposal's sponsor, Republican state Sen. Tom Lee of Thonotosassa, for comment.
Also included in this poll were two other CRC proposals, including one that would require a two-thirds 'supermajority' vote of each chamber of the Legislature to raises taxes or fees (P72).
"Nearly two-thirds (64 percent) of respondents supported this measure," Vancore said. "This is a clear and easy-to-understand measure that seems to have enough support to pass, and without an organized campaign to defeat it, likely will.
And another would create a nursing home residents' 'bill of rights' (P88).
"While there has been much talk about what should or should not be in the Florida Constitution, we see consistent support for the notion that 'rights' of citizens should be included," Vancore said.
"This proposition is no exception with an astonishing 86 percent supporting this notion. If placed on the ballot and worded even closely to the language drafted by Mr. Burhans, we are confident this will pass by a comfortable margin."
— SITUATIONAL AWARENESS —
— @APDiploWriter: While in Africa, Tillerson was told only that there might be a presidential tweet concerning him coming soon. He didn't know what it might be, when it might come, or even if it would come, He learned of his termination Tuesday morning from the tweet.
— @RepDeSantis: Mike Pompeo will do a great job as Secretary of State. He's smart, tough, and works his tail off. Congrats to Mike and hats off to @POTUS for making an excellent choice!
— @TroyKinsey: The return of "deplorables": as #flsen revs up, new @NRSC press memo on @SenBillNelson highlights importance of the Trump base to GOP prospects: "As one of Hillary's biggest supporters, does Bill Nelson support the dismissive and insulting comments Clinton made about Floridians?"
— @LearyReports: Rubio acknowledges many Parkland families want more but calls bill a good first step. "We just want to get it done."
— @CarlosGSmith: I'm not afraid to have a public dialogue on gun control. Trying to shout me down or 'gunsplain' things to me during a debate will not work. Where is the civil discussion? This is why we can't have nice things!
— @NoahPransky: This morning in St. Pete, when asked about Florida's weak texting & driving laws, @FLGovScott seemed unaware @joenegronfl killed the reform. "Our session just ended…so I'm reviewing that bill."
— @RichardCorcoran: Here in Florida, I am committed to ensuring every student has a world class education. Proud to have passed an education bill that expands school choice and offers hope for students who have been victims of abuse.
— @AmySherman1: It is historic that Fort Lauderdale elected its first openly gay mayor. But this election was largely about water, sewer and development.
— @GBennettPost: There's no #ElectionNight party quite like a Palm Beach Town Council election night party.
— DAYS UNTIL —
St. Patrick's Day – 3; March For Our Lives/#NeverAgain gun violence protest – 10; Major League Baseball Opening Day — 15; Easter – 18; NFL Draft begins – 43; Close of candidate qualifying for federal office – 50; Mother's Day – 60; Solo: A Star Wars Story premier — 72; Close of candidate qualifying for statewide office — 100; Primary Election Day — 167; College Football opening weekend – 171; General Election Day — 237; 'Hamilton' comes to the Straz Center — 337; 2019 Legislative Session – 356.
***Today's SUNBURN is brought to you by Spectrum Reach, the marketing platform of choice, connecting you to your target audience on TV, digital and mobile. With access to our powerful data and insights, solutions for every screen, and the best programming content on the top 50+ networks, we'll help you reach the right customers for your business. SpectrumReach.com #NeverStopReaching***
— NOTES FROM THE CAMPAIGN TRAIL —
Scoop – "Alec Baldwin, Alyssa Milano raising money for Andrew Gillum" via Florida Politics – Gillum heads to California this week to mingle with celebrities and Democratic activists at a high-profile fundraiser at the Santa Monica home of entertainment industry lawyer Skip Brittenham and his wife, actress and author Heather Thomas. Tallahassee's mayor is one of three Democratic candidates for governor in 2018 to be featured at the Thursday reception; Stacey Abrams of Georgia and David Garcia of Arizona are joining the event, which will also benefit Gillum's associated PAC, Forward Florida. Among those on the blockbuster host committee include actors Alec Baldwin, Alyssa Milano and Rashida Jones, Democratic consultant Van Jones, as well as producers Norman Lear (founder of People for the American Way), Susan Harris and Paul Junger Witt, who have been longtime Democratic supporters.
Gwen Graham workday with migrants in Immokalee – Graham's latest Workday was at the Redlands Christian Migrant Association in Immokalee. The Democratic gubernatorial candidate spent a shift helping the early childhood education center to learn more about their pre-K and Head Start programs, and the needs of the migrant families. "Before the Redland Christian Migrant Association opened its doors, many farmworkers had no option but to take their young children into the fields with them," Graham said. "Today, the RCMA serves nearly 7,000 children of migrant farmworkers and rural, low-income families in more than 68 centers throughout Florida. These early education and Head Start services for migrant families, who travel between states as the agriculture seasons change, are vital to Florida."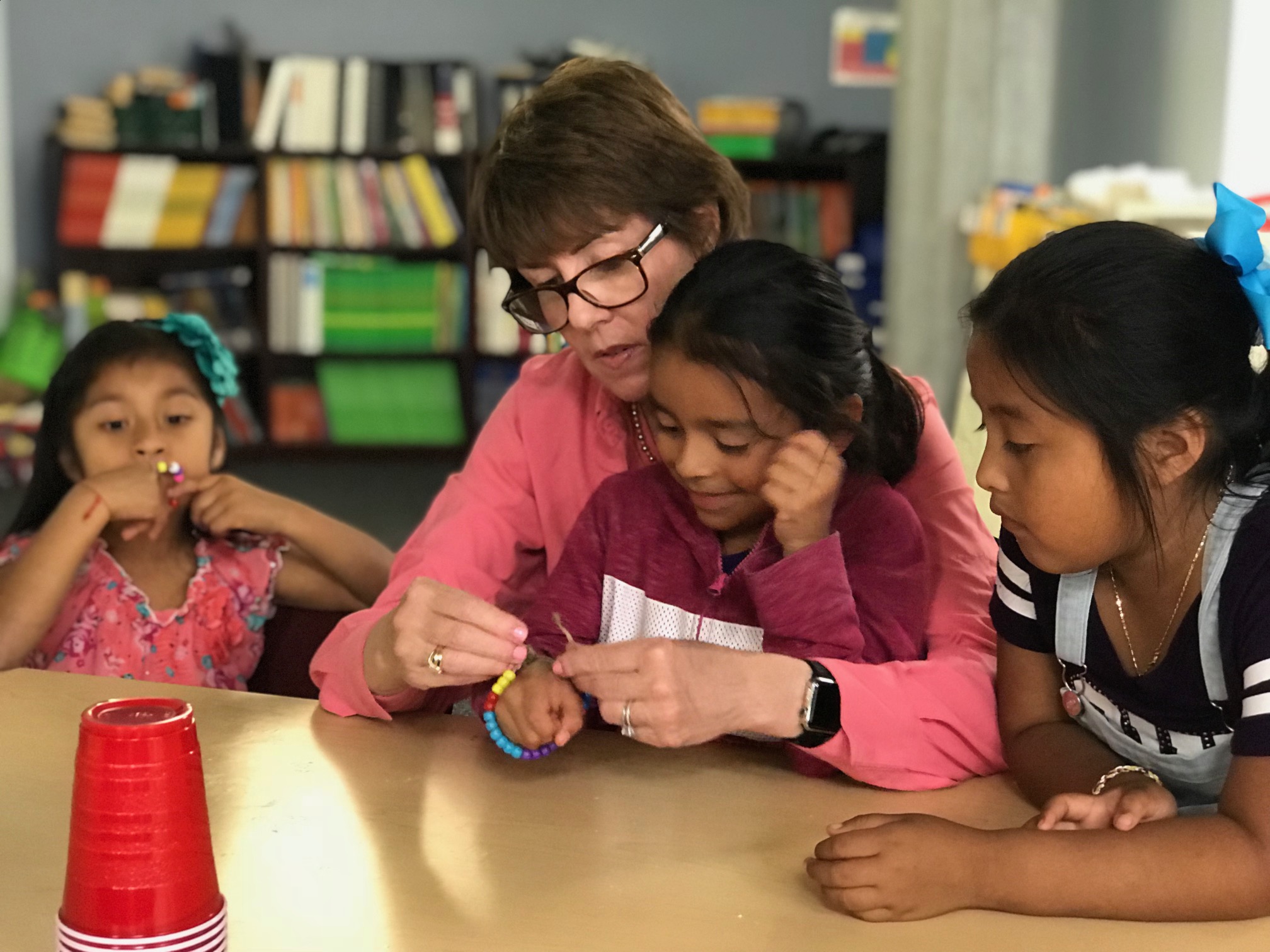 "Philip Levine launching new TV ads on gun violence" via Scott Powers of Florida Politics – The 30-second spot "The Moment" is being released in both English and Spanish versions for English and Spanish television stations in all Florida television markets, part of a $1.3 million ad buy from his official gubernatorial campaign. His independent political committee All About Florida also has been spending millions of dollars on television commercials. With video cutting from shots of Levine speaking to rallies following the Feb. 14 massacre at Marjory Stoneman Douglas High School, Levine begins by declaring, "This is one of those moments when we lose something so precious to us, there is nothing we won't do to make it right."
First in Sunburn – Levine names Keith Fitzgerald as policy adviser – Levine announced former state Rep. Fitzgerald will serve as the campaign's policy adviser. "Keith understands what's at stake in this election and why giving Floridians a bold vision is key to winning the Governor's race this year," Levine said in a statement. "Levine will be a Governor who I believe can truly bring the change we need to a state that desperately needs it," Fitzgerald added. The former two-term Sarasota County state lawmaker currently serves as a professor of political science at New College in Sarasota.
"Bob Buesing, Jason Pizzo rake in cash for Senate rematches" via the News Service of Florida – Buesing raised $63,616 last month for his bid to unseat Sen. Dana Young in Senate District 18 … Buesing, who lost to Young in 2016, entered this year's race in mid-January and had raised an overall total of $81,464 as of Feb. 28. Young raised $271,194 for her campaign account as of the end of February. Meanwhile, in Miami-Dade County, Pizzo, an attorney, raised $50,169 in February for his Democratic primary challenge to Sen. Daphne Campbell in Senate District 38. Pizzo, who lost a 2016 primary to Campbell, also loaned $25,000 to his campaign in January … Campbell had raised $77,784 as of Feb. 28. In North Florida, Gainesville Democrat Kayser Enneking raised $24,446 in February, bringing the overall total to $179,107 in her bid to unseat Sen. Keith Perry in Senate District 8. Perry had raised $261,107 for his campaign account as of Feb. 28.
"Jeff Brandes backs Ardian Zika for state House" via Florida Politics –  "[House District 37 frontrunner] Zika is a conservative Republican who knows what it takes to build a business, make payroll and grow our economy," Brandes said. "Ardian's story – how he left a civil war-torn country to seek freedom and opportunity in the United States – is an inspiration to me … I'm optimistic that the voters of House District 37 will also be inspired by Ardian's story and will enthusiastically support him. Ardian's life is proof that if you work hard and play by the rules you will have opportunity and be able to realize the American Dream. Ardian Zika has my strong support and endorsement this election and I hope he can count on you."
— MUNICIPAL RACE ROUND-UP —
"Dean Trantalis elected mayor of Fort Lauderdale" via Peter Burke of Local10.com – Voters in Fort Lauderdale elected the city's first openly gay mayor Tuesday. Trantalis defeated Bruce Roberts in a runoff election to replace longtime Mayor Jack Seiler. With all but one precinct reporting, Trantalis received more than 5,600 votes than Roberts.
"Bryan Nelson knocks Joe Kilsheimer from Apopka mayor's office" via Scott Powers of Florida Politics – Nelson, a one-term county commissioner who previously served in the Florida House, defeated Kilsheimer 61 to 38 percent, with a voter turnout of about 20.5 percent, with just over 6,400 votes cast in Orange County's second-largest city. In unofficial results by the Orange County Supervisor of Elections, Nelson drew 2,786 votes, and Kilsheimer 1,733. Nelson is an insurance agent with deep family roots in Apopka, who had eschewed the chance to run for a second term, to run instead for the Apopka mayor's office, a gambit that paid off. He will be sworn in April 24.
"Clearwater voters re-elect Hoyt Hamilton, usher in newcomer David Allbritton for two City Council seats" via Tracy McManus of the Tampa Bay Times – Incumbent Hamilton kept hold of Seat 5 with 78 percent of the votes, according to unofficial results. He bested challenger John Funk, a real estate broker, in a heated race marked by high tension and attack mailers. Retired building contractor David Allbritton defeated advertising salesman Tom Keller with 67 percent of votes in the tamer race for Seat 4, being vacated by the term-limited Bill Jonson.
"Winter Park Mayor Steve Leary breezes to re-election" via Scott Powers of Florida Politics – … garnering more than 70 percent of the vote in easily defeating Jim Fitch. Leary, first elected mayor in 2015 during a much more contentious growth period for Winter Park, sought re-election pointing to more controlled but still steady growth, while Fitch tried to contend that the city's growth still was a problem. In unofficial results posted by the Orange County Supervisor of Elections website, Leary drew 3,301 votes, to Fitch's 1,278. That is 72 percent to 28 percent. Voter turnout was just over 21 percent in Winter Park.
— "Mike Butler wins big in Hallandale Beach special election" via Susannah Bryan of the Sun Sentinel
— "Angelo Castillo reelected in Pines, Ismael Monroe out" via Brian Ballou of the Sun Sentinel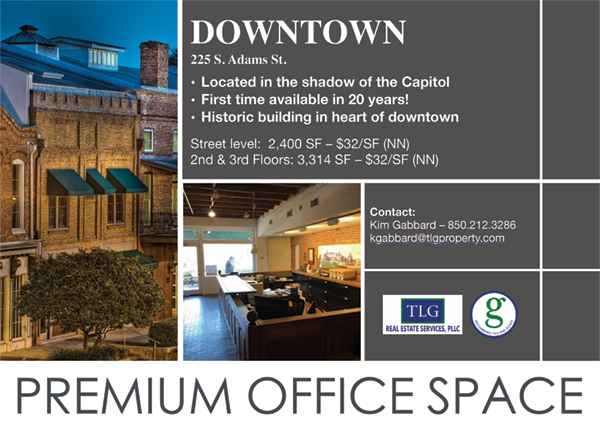 — PARKLAND —
"With help of Parkland survivor, Marco Rubio and Bill Nelson push school safety bill" via Alex Leary of the Tampa Bay Times – The bill, led by Sen. Orrin Hatch, is the Students, Teachers, and Officers Preventing School Violence Act and the House companion is up for a vote this week. It's sponsored by Rep. John Rutherford … The legislation provides Justice Department grants for schools to train people to identify warning signs of troubled students, improve school security infrastructure, including anonymous reporting system and created threat assessment and crisis intervention teams as well as facilitates coordination between schools and local law enforcement … The bill would authorize $75 million for FY 2018, and $100 million annually for the next 10 years. Joining a bipartisan group of senators was Marjory Stoneman Douglas student Kyle Kashuv, who has differed with some other students who have demanded more strict gun controls. "I truly believe if this act had been in place a month ago, Parkland wouldn't have happened," Kashuv said.
"D.C. officials call on Rubio to withdraw bill that steps on local gun restrictions" via Alex Leary of the Tampa Bay Times – Washington D.C. Mayor Muriel Bowser and other officials, including Reps. Eleanor Holmes Norton and Ted Deutch, will call on Rubio to withdraw a bill that would effectively gut local gun regulations, some of the toughest in the country. Rubio introduced the measure before running for president in 2016, pleasing the NRA, (and has since reintroduced it, with no co-sponsors) but the legislation has become a sore point after the Parkland shooting. Critics note that Rubio said at the recent CNN town hall that he would support raising the purchase age of riles, but that his bill allows DC residents under age 21 to buy assault rifles. "It is heartening that Rubio has recently expressed support for raising the minimum age for purchasing a gun and for comprehensive background checks, but for the residents of the nation's capital, it is also confounding, because it is the height of hypocrisy to unveil and promote these new stances while simultaneously working to gut D.C.'s local gun laws," Bower wrote in an op/ed last week for the Miami Herald.
"Prosecutors to seek death penalty for Parkland school shooter Nikolas Cruz" via Paula McMahon and Rafael Olmeda of the South Florida Sun-Sentinel – The decision by prosecutors undermines a defense strategy that would have resolved the case without a trial — Broward Public Defender Howard Finkelstein and the defense team has offered to have Cruz plead guilty to 17 counts of murder and 17 counts of attempted murder in exchange for a sentence of life in prison. But the State Attorney's Office wouldn't take capital punishment off the table, listing seven "aggravating factors" that a jury can use to justify ordering Cruz's execution for the Feb. 14 shooting rampage at Marjory Stoneman Douglas High School. Those factors include the "heinous, atrocious and cruel" nature of the crime; the "cold, calculated and premeditated" manner in which it was carried out; and the fact that 17 victims were murdered and another 17 people were shot but survived.
"Condition of wounded Stoneman Douglas shooting victim improves" via The Associated Press – Broward Health spokeswoman Jennifer Smith said Anthony Borges' condition has now been upgraded to fair. He had been in critical condition. The Marjory Stoneman Douglas High School student is credited with saving the lives of 20 students by attempting to close and lock a classroom door during the Feb. 14 attack … The family's attorney says that after surgeries, his intestinal area has been sealed off. Alex Arreaza says the student is breathing on his own after being taken off a ventilator. Borges' family has filed notice that they will sue Florida authorities to seek money to cover the cost of his recovery.
— "Parkland parents, students take advocacy on road. Constitutional panel hears their pleas" via Adam Smith of the Tampa Bay Times
"Thousands of would-be gun buyers failed a Florida background check last year. Here's why." via Thomas Tobin of the Tampa Bay Times – Lots of people, including fugitives and convicted felons, apparently do not know the rules for purchasing a gun going in … the FDLE last year received 990,314 inquiries for firearms transfers from licensed dealers, and 96 percent were approved at the time of the transaction. As for the other 4 percent, here are the reasons they were rejected: 4,170 for felony convictions; 717 for being under indictment; 556 for being a fugitive from justice; 920 for being user or addicted to any controlled substance; 871 for having been adjudicated as mentally defective or having been committed to any mental institution; 449 for being an illegal alien; 11 for having been dishonorably discharged from the Armed Forces; 3 for renouncing his or her U.S. citizenship; 1,185 for being subject to a restraining order; 1,174 for a misdemeanor crime of domestic violence; 2,587 for a wide range of state offenses, from child or elderly abuse to human trafficking and stalking.
"University CFO resigns rather than leave board of gun maker" via the Miami Herald – Anita Britt offered her resignation Tuesday from St. Thomas University. Britt joined the Miami-area Catholic school on Jan. 5. She joined the board for American Outdoor Brands, parent company of Smith & Wesson, on Feb. 6, eight days before a shooting left 17 dead at Marjory Stoneman Douglas High School in south Florida. The university's president, the Rev. Monsignor Franklyn M. Casale, said last week that Britt's role with American Outdoor Brands wouldn't conflict with her CFO position. But he asked her to make a choice Tuesday after students and faculty expressed concerns.
— THE WALKOUT —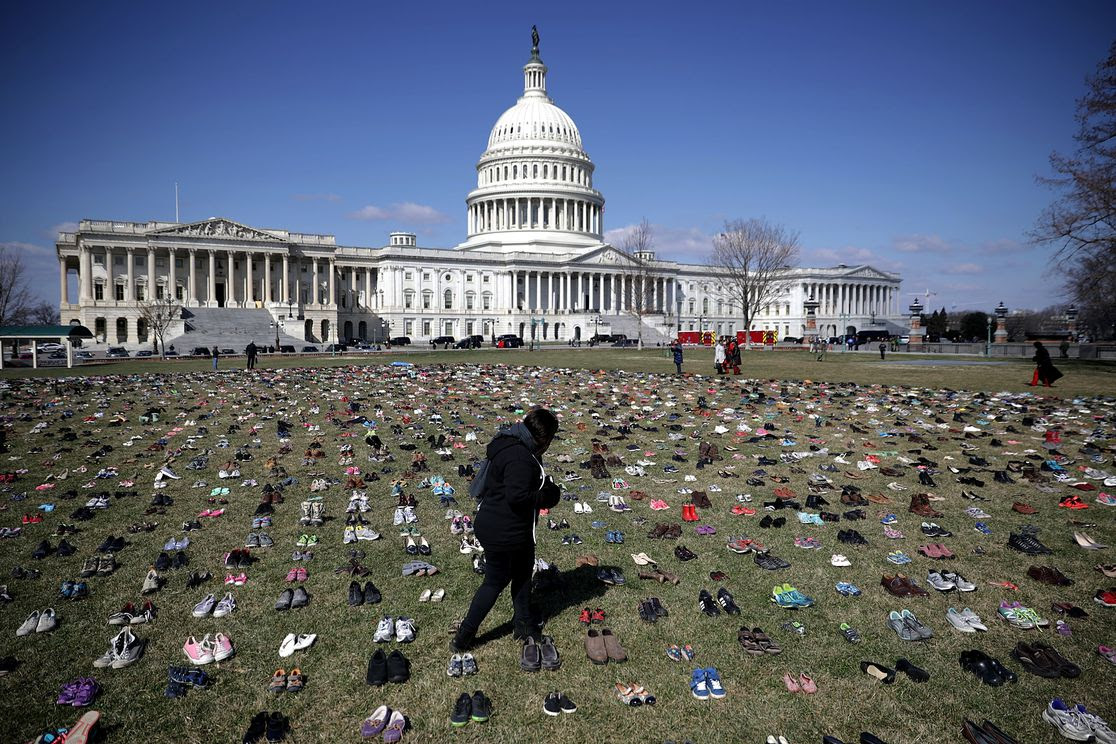 "Local students to participate in national walkout" via Heather Osbourne of the NWFDailyNews.com –Students across Northwest Florida are preparing to participate in #ENOUGH National School Walkout Wednesday to protest gun violence and honor the 17 people killed in the Marjory Stoneman Douglas High School shooting. In Okaloosa County, School District Superintendent Mary Beth Jackson sent high school and middle school students home with permission slips March 7, so they too could participate in the walkout. The #ENOUGH National School Walkout is organized by the Women's March Youth Empower and, according to the website, is led by youth in every participating school. Jackson, though, called the event "Students Stand for Safety." She said in the permission slip that the district's walkout is not a protest but "rather it is an opportunity to reflect and for all to show unity supporting school safety. … The position of leaders across our county is that student safety should always be a top priority."
"St. Johns County students will join thousands across nation in school walkout" via Colleen Jones of the St. Augustine Record – Inspired by student survivors of the Marjory Stoneman Douglas High School massacre who have made public pleas to improve school safety, teenagers here in St. Johns County — mostly at the high school level — will join hundreds of thousands of other American students to voluntarily walk out of class at 10 a.m. that day. Many teachers, administrators and others are expected to join them in support. The goal of the national walkout is to appeal to lawmakers to "pass legislation to keep us safe from gun violence at our schools, on our streets and in our homes and places of worship," according to Women's March Youth EMPOWERS which is helping promote the event. But it will also be a time for reflection, and 17 minutes of dedicated silence at the beginning. While each of the students interviewed agreed that they wanted to honor the lives lost Feb. 14, not all of them said they wanted to make the protest political.
"Students in local schools are planning to leave class for 17 minutes Wednesday. Here's why" via Sara Nealeigh of the Bradenton Herald – In Manatee County, walkouts are planned at both State College of Florida and New College of Florida, according to EMPOWER, the youth branch of the Women's March, website. The actionnetwork.org page also shows a walkout planned at Manatee High School, along with a moment of silence in honor of the victims. Walkouts aim to "protest Congress' inaction to do more than tweet thoughts and prayers in response to the gun violence plaguing our schools and neighborhoods" … Manatee County schools are allowing students to participate in the walkouts … School officials expect it to primarily affect high schools. "Students can go to the courtyard or another designated area inside the campus."
— "Tampa Bay students prepare for March 14 walkout, say it won't be the last" via Isabel Mascareñas of WTSP
— "South Florida students to call for gun control during national school walkout Wednesday" via Phillip Valys of the South Florida Sun-Sentinel
"Lee schools unclear on plans for nationwide student walkout Wednesday" via Seth Soffian of News-Press.com – In a one-page document … Lee schools "asks" that students and employees maintain "a normal operating day," while outlining the consequences that students and teachers "may" be subject to for participating in the walkout. It reads, "The District respects individual viewpoints and is committed to recognizing the First Amendment rights of students and staff, however, we are concerned that walkouts may be a deviation to our schools' standard supervision and safety procedures and may create a substantial disruption to the educational environment and could potentially create an unsafe situation for participants." The memorandum to principals also cautions that "teachers do not have the legal right to engage in walkout or other work stoppages to support their students unless the district/school administration or other legal agreement has authorized the walkout."
"How young is too young for protest? A national gun-violence walkout tests schools" via Stephanie Saul and Anemona Hartocollis of the New York Times — With some parents wanting their children to get firsthand exposure to a nationwide political demonstration; others worried that the protests are stoking the fears of young children about a threat that remains uncommon; and still others objecting to the gun-control message entirely, one question has been weighing heavily on school administrators this past week: How young is too young for children to join the walkout? Many districts and schools that are tolerating, if not encouraging, participation in what organizers call the National School Walkout are also calibrating their approach for their youngest students. In New York City, middle and high school students may walk out of class with approval from a parent, such as with a permission slip, but elementary school students cannot leave unless a parent or guardian comes to check them out.
— CAPITOL INSIGHT —
"Millions of dollars in local projects still must survive Rick Scott's veto pen" via Steve Bousquet of the Tampa Bay Times – They include roads, water and sewer repairs, festivals, fire stations, street lights, a manatee hospital, a cattle call, and even a quilting museum — all courtesy of Florida taxpayers. Many are championed by a single legislator or a powerful lobbyist. The $88.7 billion budget … pays for dozens of projects in the Tampa Bay region. They include a $1.5 million study of extending the Suncoast Parkway toll road from Crystal River to Georgia for use as a hurricane evacuation route; $1 million for the Tampa Bay Area Regional Transportation Authority for a long-range regional transit plan; $1.5 million to move sediment from Lake Seminole in Pinellas; and $885,000 for a special needs emergency center in Hillsborough. Some other beneficiaries of the Legislature's election-year largesse include Johns Hopkins All Children's Hospital in St. Petersburg, Ruth Eckerd Hall in Clearwater, the Florida State Fair in Tampa and the Brooksville Fire Department. If Scott is faithful to his past record, many projects are doomed, because the two-term Republican governor will again use line-item veto power to reject them as wasteful and unnecessary.
"Why are Florida lawmakers trying to get rid of this one ethics rule?" via Lawrence Mower of the Tampa Bay Times – in the frantic final hours of the legislative session, Florida's Ethics Commission issued an extraordinary press release expressing "deep concern" and warning senators not to pass a bill that would have gutted part of the state's ethics rules. The bill didn't pass, but commissioners are worried after lawmakers have tried three times in the last two years to get rid of an obscure ethics rule dealing with lawyers serving on city and county commissions. Currently, ethics rules say a lawyer with the Gunster law firm representing a trash company, for example, can't go before a local board in which another Gunster lawyer is a member. The reasons are obvious and irreconcilable, ethicists say. Even if the board member discloses the conflict of interests, the board member could still easily influence the outcome of a bid in other ways, by giving his law partner advice on how to influence the board, or by influencing county staff about the bid. Even the board member's presence could influence his or her fellow board members. "No matter which way you turn it, it's just an inherent conflict," Ethics Commission Executive Director Virlindia Doss said. Nevertheless, lawyers in the Legislature are making a bipartisan effort to do away with the rule.
"Workers' comp, health care bills go to Scott" via the News Service of Florida – Three health care-related bills, including one to expand workers' compensation insurance benefits for injured first responders, were sent to Gov. Scott, who will have until March 27 to sign, veto or allow the bills to become law without his signature. One (SB 376) would expand benefits for police officers, firefighters, emergency-medical technicians and paramedics who suffer from post-traumatic stress disorder … State Chief Financial Officer Jimmy Patronis, a Scott appointee and supporter of the bill, said last week that Scott would sign it into law. Scott also received SB 660, which would broaden a law that exempts health care sharing ministries from Florida's insurance codes. The bill, if signed by Scott, would benefit some large health care ministries, including Melbourne-based Christian Care Ministries and its health care cost-sharing program known as Medi-Share. The Legislature also sent to Scott an Agency for Health Care Administration bill (SB 622), that would change how the state regulates hospitals, assisted living facilities and clinical laboratories.
"University money could help draw top researchers" via Lloyd Dunkelberger of the News Service of Florida – Florida universities will share $151 million in funding next academic year that will allow them to recruit top-level researchers and improve professional and graduate schools. The Legislature increased funding for the World Class Faculty and Scholar Program by $20 million to $91 million and the State University Professional and Graduate Degree Excellence Program by $10 million to $60 million. At the same time, Gov. Scott signed legislation (SB 4) that will make the world-class faculty and professional-degree programs a permanent part of the funding formula for the 12 state universities. Senate President Joe Negron, a Stuart Republican who made the "Excellence in Higher Education Act" one of his priorities, said codifying the new programs and other provisions in the law, including using four-year graduation rates to measure university performance, give "the universities tools they need to better serve students and increase their accountability."
"Six days after saying he was out, Larry Lee reconsiders re-election" via Ana Ceballos of Florida Politics — In the midst of an emotional last week of Session, a tearful state Rep. Larry Lee Jr. told his colleagues in the Florida House in a 40-minute speech that he would not seek re-election. Since then the phone has not stopped ringing, he said. Text messages keep blowing up his phone. And his mother has recommended to "close his ears," search for solitude and reconsider the decision. So that is what he is doing, six days after making the announcement. Lee told Florida Politics on Tuesday that he was not in the "best frame of mind" when he decided to pull the plug on his political career. … Lee was one of the lawmakers who wanted to vote down the controversial gun and school safety measure and have Gov. Scott call for a special session to resolve the issue. … "That morning it all culminated," Lee said. "It took those kids from Parkland to push me. I felt like we let them down. Some of our members said we should give them something, but I wanted to give them more."
"Retailers say blocking criminal justice proposal was among 'biggest successes'" via Florida Politics – The head of the Florida Retail Federation said one of the trade association's "biggest successes" was helping block a criminal justice reform that would have raised the threshold for a felony theft charge. "Keeping the threshold at its current limit of $300 will help to protect retailed by deterring theft, discouraging criminals from stealing larger amounts of merchandise and reducing the impact of organized retail crime," said R. Scott Shalley, FRF's president and CEO. Sen. Randolph Bracy and state Rep. Byron Donalds championed the bipartisan measure. The proposal intended to raise the threshold for a felony theft charge from $300 to $1,500. Florida has three of the lowest thresholds in the country and has not raised the amount since 1986. Shalley viewed the proposal as one that would have made retail more vulnerable. "Keeping the threshold at its current limit of $300 will help to protect retailed by deterring theft, discouraging criminals from stealing larger amounts of merchandise and reducing the impact of organized retail crime," he said.
— STATEWIDE —
"Rick Scott goes to appeals court in financial disclosure fight" via the News Service of Florida – Attorneys for Gov. Scott want an appeals court to block a Leon County circuit judge from moving forward with a case that alleges Scott has failed to properly comply with the state's financial-disclosure requirements. Scott's attorneys filed a petition last week at the 1st District Court of Appeal after Leon County Circuit Judge Karen Gievers refused to dismiss the lawsuit filed by Tallahassee lawyer Donald Hinkle. The petition by Scott's attorneys contends, in part, that the Florida Commission on Ethics – not the circuit judge – has authority over financial-disclosure issues. "The circuit court lacks subject matter jurisdiction over the underlying action because the subject matter of the complaint below is committed to the jurisdiction of a separate administrative body: the Florida Commission on Ethics," the petition said. Gievers issued a three-page order Feb. 26 denying the request to dismiss the case.
Assignment editors – Gov. Scott is traveling the state to highlight $10 billion in tax cuts during his two terms in office. This includes nearly 100 individual tax cuts, as well as nearly $500 million during the recently ended 2018 Legislative Session. Scott's tour begins 9 a.m. with a visit to Cox Fire Protection, 7910 Professional Place in Tampa. At 11:45 a.m., Scott will be at Imeca Doral, 8400 NW 58th St. in Doral. At 3 p.m., the Governor will finish up at Stevens Construction, 6208 Whiskey Creek Drive in Fort Myers.
"Backers push for Marsy's Law—a crime victims'' 'bill of rights' " via Florida Politics – Before the Constitution Revision Commission (CRC) convened its final public hearing Tuesday in St. Petersburg, Gov. Scott joined others to support Marsy's Law for Florida. A proposed constitutional amendment would grant equal rights to defendants and convicted criminals, and to victims and their family members. "It's very important that Marsy's Law becomes the law of the land," Scott said. Most states have taken steps to amend their constitutions to enumerate victims' rights. Fifteen have not – including Florida.
Tweet, tweet:
We were happy to hear from the legendary @justice2jesus at our public hearing in #StPete! cc @Fla_Pol pic.twitter.com/dTXmBiwVyo

— Florida CRC (@FloridaCRC) March 14, 2018
Assignment editors – Protect Tobacco Free Florida joins former Attorney General Bob Butterworth, experts and health advocates for a 10 a.m. conference call to make the case against Constitution Revision Commission's Proposal 94, which would allow funds from the 1995 landmark settlement between the Sunshine State and Big Tobacco to be diverted away from prevention and be used for cancer research. Additionally, it would remove a requirement that one-third of the Tobacco Free Florida budget to focus on directly combating the marketing efforts of Big Tobacco. Conference line number is (888) 392-4560; Access code: 4536251.
Appointed – Randall Ewers to College of Central Florida District Board of Trustees; JoAnn Rooney to Florida Real Estate Appraisal Board.
MOTOROLA WINS!
Florida has chosen Motorola Solutions for a contract to take over the Statewide Law Enforcement Radio System, a deal that could reach upward of $100 million.
"Florida's selection of Motorola Solutions to build a new statewide public safety radio system is a vote of confidence in our decades of successfully building mission-critical communications solutions throughout the state and nation," company officials said in a statement.
– In naming Motorola, the state dropped Harris Corp., which had held the contract since September 2000.
– Reasons for the change include concerns over spotty or failed service, as well as Harris' problems with encryption meant to lock out non-law enforcement radios.
– Problems with communication gear have led to the deaths of several officers across the country.
– The deal comes after nearly three years of bureaucratic and legislative infighting, with some lawmakers — often benefiting from political contributions — backing one side over the other.
– Dozens of consultants and lobbyists were involved in the final agreement – Southern Strategy Group was on Motorola's side; Harris had Brian Ballard of Ballard Partners, among other firms
The system, known as SLERS, is "a single, unified digital radio network that meets the radio voice communications needs of state law enforcement officers and other participating agencies throughout the state" and covers over 60,000 square miles (including 25 miles offshore) with 98 percent mobile coverage and portable coverage in selected areas.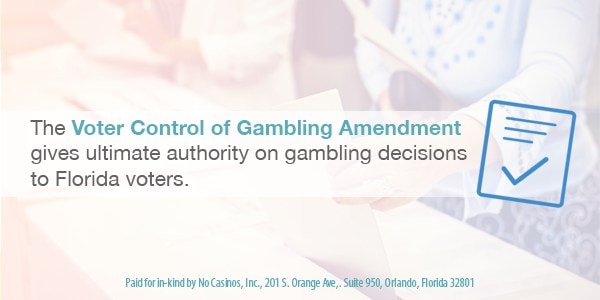 — ALOE —
"Larry Page's flying taxis, now exiting stealth mode" via Andrew Ross Sorkin of The New York Times – The airborne vehicle has been part of a series of "stealth" test flights by a company personally financed by Larry Page, the co-founder of Google and now the chief executive of Google's parent, Alphabet. The company, known as Kitty Hawk and run by Sebastian Thrun, who helped start Google's autonomous car unit as the director of Google X, has been testing a new kind of fully electric, self-piloting flying taxi. This is an altogether different project from the one you might have seen last year in a viral video of a single-pilot recreational aircraft that was being tested over water, and it's much more ambitious. Imagine starting a network of autonomous air taxis, as Uber is planning to, but long before Uber actually does. That's what Mr. Page is trying to do.
"Snow joke: Weatherman named Meteorologist runs for office" via The Associated Press – A former TV weatherman who legally changed his name to Meteorologist Drew Anderson says there's a 100 percent chance he'll run for Congress in Pennsylvania under the new moniker … Anderson is collecting signatures to get on the Republican primary ballot for a run against U.S. Rep. Lloyd Smucker. Anderson says he's looking for a climate change in Washington … the weatherman changed his name from Drew Anderson last year and left his job at WPMT-TV Fox 43 two weeks ago. Anderson also has worked for NBC affiliate WGAL-TV in Lancaster and as a science teacher … locksmith Bill Neff also is seeking to run against Smucker in the primary.
"Why hundreds of female meteorologists are donning purple for Pi Day" via Ashley Williams of AccuWeather – Weather broadcasters from across the country will once again reunite on Pi Day to encourage the involvement of women and young girls in science, technology, engineering and mathematics (STEM). However, for the third annual #DressForSTEM, local and national female meteorologists are doing away with "The Dress" and instead invite people of all backgrounds to join them in wearing purple clothing March 14. Photos of meteorologists matching in the famous dress originally went viral in December 2015 and later merged with Pi Day, which celebrates the mathematical constant of 3.14. "We realized that we were limiting it to just ourselves when there are so many other STEM careers," said AccuWeather broadcast meteorologist Julia Weiden, who originally proposed the idea of female broadcasters donning the same dress.
"Why the liquor industry wants to get self-driving cars on the road" via Caitlin Dewey of The Washington Post – Two industry groups – one representing wine and liquor wholesalers, and another representing large producers – have thrown their weight behind coalitions lobbying to get autonomous vehicles on the road faster. Inherent in their support, analysts say, is an understanding that self-driving cars could revolutionize the way Americans drink. Brewers and distillers say autonomous vehicles could reduce drunk-driving. Without the need to drive home after a night at the bar, drinkers could also consume far more. And that will boost alcohol sales, one analysis predicts, by as much as $250 billion. "It makes a lot of sense that the industry is interested," said Jim Watson, a senior beverage analyst at Rabobank, the multinational finance firm. "It's a win-win for them: Self-driving cars could boost alcohol sales and simultaneously reduce drunk-driving."
Happy birthday to Wilbur Brewton, Seth Platt, and Jeremy Susac.