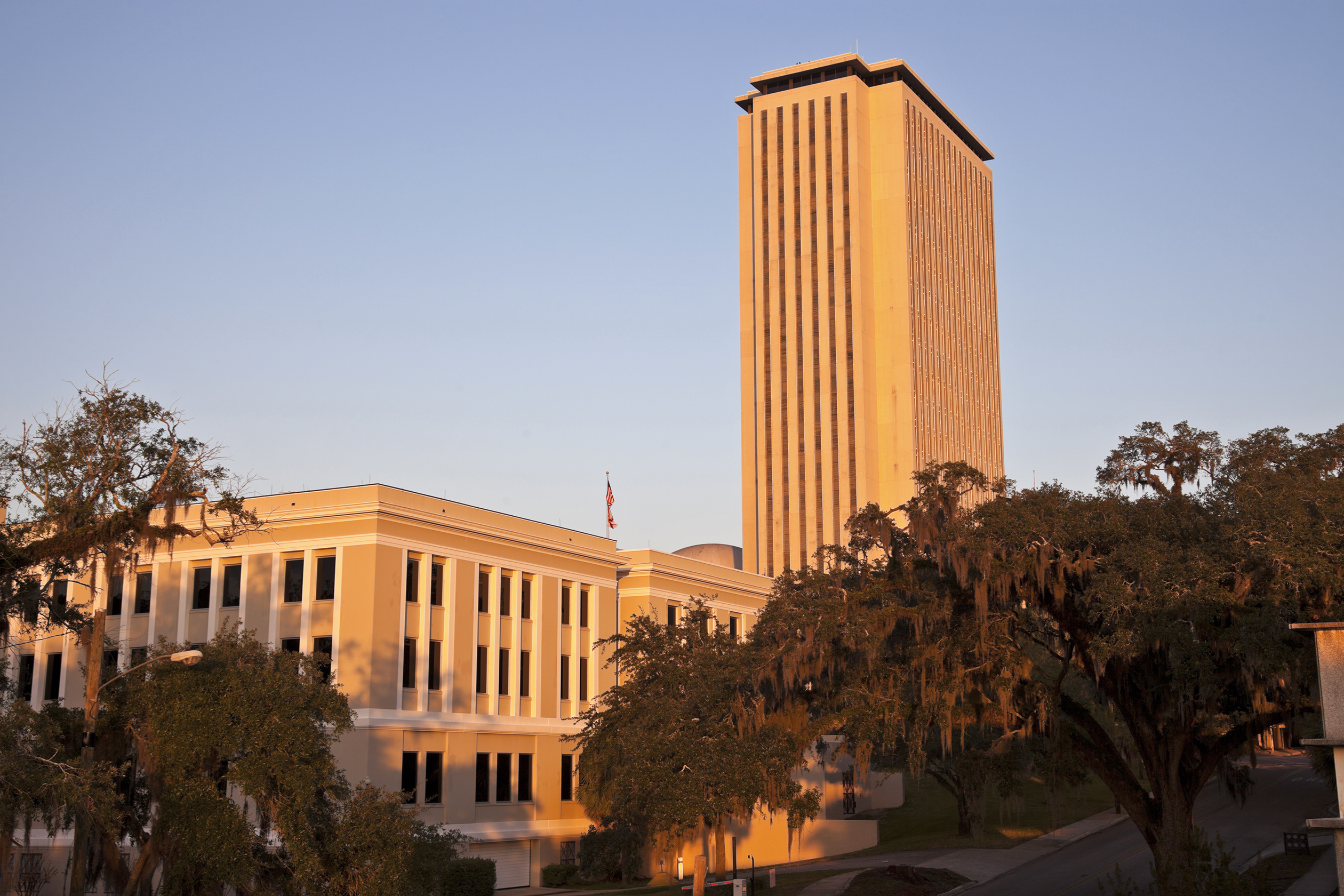 Sunburn — The morning read of what's hot in Florida politics.
By Peter Schorsch, Phil Ammann, Ana Ceballos, Daniel McAuliffe, and Jim Rosica.
A proposed amendment that would add a crime victims' 'bill of rights' to the state constitution is a "near lock" to pass in November, a new poll says.
"It sits at 78 percent support and voters seem to clearly want the rights of crime victims to be expanded," said Steve Vancore, President of Clearview Research, which conducted the poll.
The amendment is among those now being considered by the Constitution Revision Commission, which meets every 20 years to review and propose changes to the Florida Constitution.
If cleared by the CRC, Marsy's Law would be placed on the 2018 statewide ballot. Proposals need at least 60 percent approval to become a part of the constitution.
Marsy's Law gets its name from Marsalee "Marsy" Nicholas of California, who was stalked and killed by her ex-boyfriend in 1983. Later, Marsy's brother and mother were confronted by the accused murderer in a grocery store. The two had not been told the ex-boyfriend had been released on bail.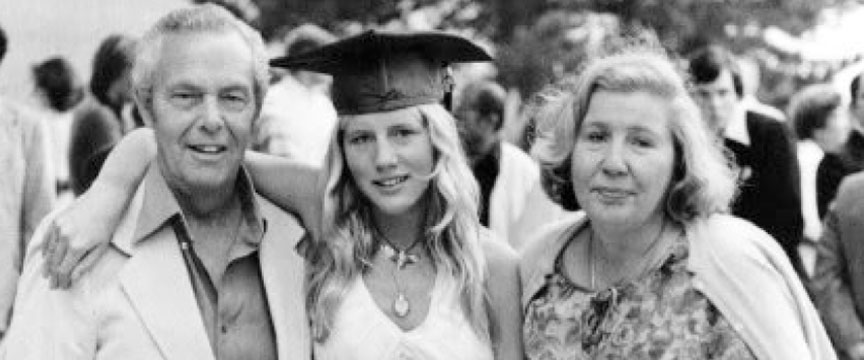 The amendment includes the rights "to be heard in any public proceeding involving pretrial or other release," and to "full and timely restitution in every case." Most states have taken steps to amend their constitutions to enumerate victims' rights. Fifteen have not — including Florida.
Not polling as well were a ban on offshore oil drilling (54 percent) and another (55 percent) that "requires any proposed amendment to the Florida Constitution to be approved by an affirmative vote of 60 percent of voters who voted in that election, rather than 60 percent of the voters who voted on the specific proposed amendment."
"This proposal also has the highest number (18 percent) of undecided respondents suggesting some level of confusion, which is understandable given the relatively complex nature of the question," Vancore said.
… Also, a P.S. from Tuesday's SUNBURN, in which we reported Clearview poll results that a proposed amendment to ban betting on dog racing would lose at the ballot. On Wednesday afternoon, sponsor Tom Lee — a GOP state senator from Thonotosassa — changed the proposal to include a "prohibition on racing of and wagering on greyhounds (emphasis added)."
"We've been tweaking this amendment for a month to be sure the ban protects dogs w/ the least impact on the industry," Lee tweeted Wednesday. "That poll question was more sterile than a racing greyhound! When properly worded the ban polls @ 60%+."
"Advocates rally to save Tobacco Free Florida funding" via Jim Rosica of Florida Politics — If passed, a proposed constitutional amendment to redirect dollars from tobacco-prevention efforts to cancer research would turn "a bad idea into a hard reality," one opponent said Wednesday morning. Later that same day, however, the amendment's sponsor deleted the section about cancer research funding. Longtime Tallahassee PR man Ron Sachs joined former Attorney General Bob Butterworth and others in a conference call to beat back the proposal (P94), filed by Constitution Revision Commission (CRC) member and House Speaker pro tempore Jeanette Nuñez. The call was sponsored by the American Cancer Society of Florida's Cancer Action Network.
— SITUATIONAL AWARENESS —
— @RealDonaldTrump: Today the House took major steps toward securing our schools by passing the STOP School Violence Act. We must put the safety of America's children FIRST by improving training and by giving schools and law enforcement better tools. A tragedy like Parkland can't happen ever again!
— @JaclynCorin: It's been one month. One month since our hearts broke and our innocence was stripped away. Students: join us today at 10 a.m. for the National School Walkout in commemoration of the 17 souls we lost & to display dissatisfaction with current gun legislation.
— @SenBillNelson: Joined the students protesting out front of the Capitol today. So much energy and determination in these kids. They're counting on us to act and we can't let them down.
— @StevePersall: I respect @RealJamesWoods as an actor. Watched him passionately work with Ringling film school students. He once called to thank me for writing something that made his Mom happy. His callous, ill-informed attacks on young activists like @davidhogg111 wouldn't make her proud.
— @ZacJAnderson: Galvano calls politics surrounding the gun bill "disheartening"
— @DavidJollyFL: Historical note: Rep. Tom Foley of Washington served for 30 yrs. He was elected Speaker of the House in 1989. In 1990 he was re-elected w 69%. In 1992 he was re-elected w 55%. In 1994, he lost w 49%, becoming the first sitting Speaker since 1862 to be defeated for re-election.
— @JimRosicaFL: If you are following #FLCRC process, check the website. A slew of "amendments to amendments" have been filed; 2 p.m. today was deadline to file them. (You must click on each proposal to view.)
— @MarcACaputo: If there's one thing the entire nation should copy from Arizona, it's the refusal to engage in this daylight-saving time nonsense
— @Grant_Gilmore: Many Florida counties, including Pinellas, Polk and Manatee are forecast to have an EXTREME fire danger index tomorrow. It'd be a good idea to hold off on outdoor burning for now.
— @LizbethKB: Excited for the young ladies of @FGCU_WBB for making the NCAA tournament. They've made SWFL proud and I look forward to rooting them on against Missouri!
— @UCF_MarcDaniels: With the walk-off win by the Knights, @UCF_Baseball and @UCF_Football each own a 13 game win streak. Each team has the nation's longest win streak in their sport.
— DAYS UNTIL —
St. Patrick's Day — 2; March For Our Lives/#NeverAgain gun violence protest — 9; Major League Baseball Opening Day — 14; Easter — 17; NFL Draft begins — 42; Close of candidate qualifying for federal office — 49; Mother's Day — 59; Solo: A Star Wars Story premier — 71; Close of candidate qualifying for statewide office — 99; Primary Election Day — 166; College Football opening weekend — 170; General Election Day — 236; 'Hamilton' comes to the Straz Center — 336; 2019 Legislative Session — 355.
***Today's SUNBURN is brought to you by Spectrum Reach, the marketing platform of choice, connecting you to your target audience on TV, digital and mobile. With access to our powerful data and insights, solutions for every screen, and the best programming content on the top 50+ networks, we'll help you reach the right customers for your business. SpectrumReach.com #NeverStopReaching***
— PARKLAND —
"'Enough is enough': U.S. students stage walkouts against guns" via Collin Binkley of The Associated Press – Around the nation, students left class at 10 a.m. local time for at least 17 minutes — one minute for each of the dead in Florida. At some schools, students didn't go outside but lined the hallways, gathered in gyms and auditoriums or wore orange, the color used by the movement against gun violence. Over and over, students declared that too many young people have died and that they are tired of going to school every day afraid of getting killed. "Enough is enough. People are done with being shot," said Iris Foss-Ober, 18, a senior at Washburn High School in Minneapolis. Some schools applauded students for taking a stand or at least tolerated the walkouts, while others threatened punishment. As the demonstrations unfolded, the NRA responded by posting a photo on Twitter of a black rifle emblazoned with an American flag. The caption: "I'll control my own guns, thank you."
"Chuck Grassley slams Florida officials for not attending hearing on school safety" via Lydia Wheeler of The Hill — Senate Judiciary Committee Chairman Grassley of Iowa blasted a pair of Florida officials for refusing to appear before the committee for its hearing on school safety and gun control measures. The panel had called on Broward County Sheriff Scott Israel and Michael Carroll, the secretary of Florida's Department of Children and Families, to appear for the hearing held following the deadly school shooting in Parkland last month. "By thumbing their noses at Congress, Sheriff Israel and Secretary Carroll have let the American people down and also the citizens of Florida they serve," Grassley said. "As we will discuss during the hearing, the Broward County Sheriff and Department of Children and Families are integral to the Parkland fact pattern." Grassley said it was disappointing Israel refused to speak before Congress, given the sheriff's appearance on television in the weeks after the Feb. 14 shooting to discuss the tragedy.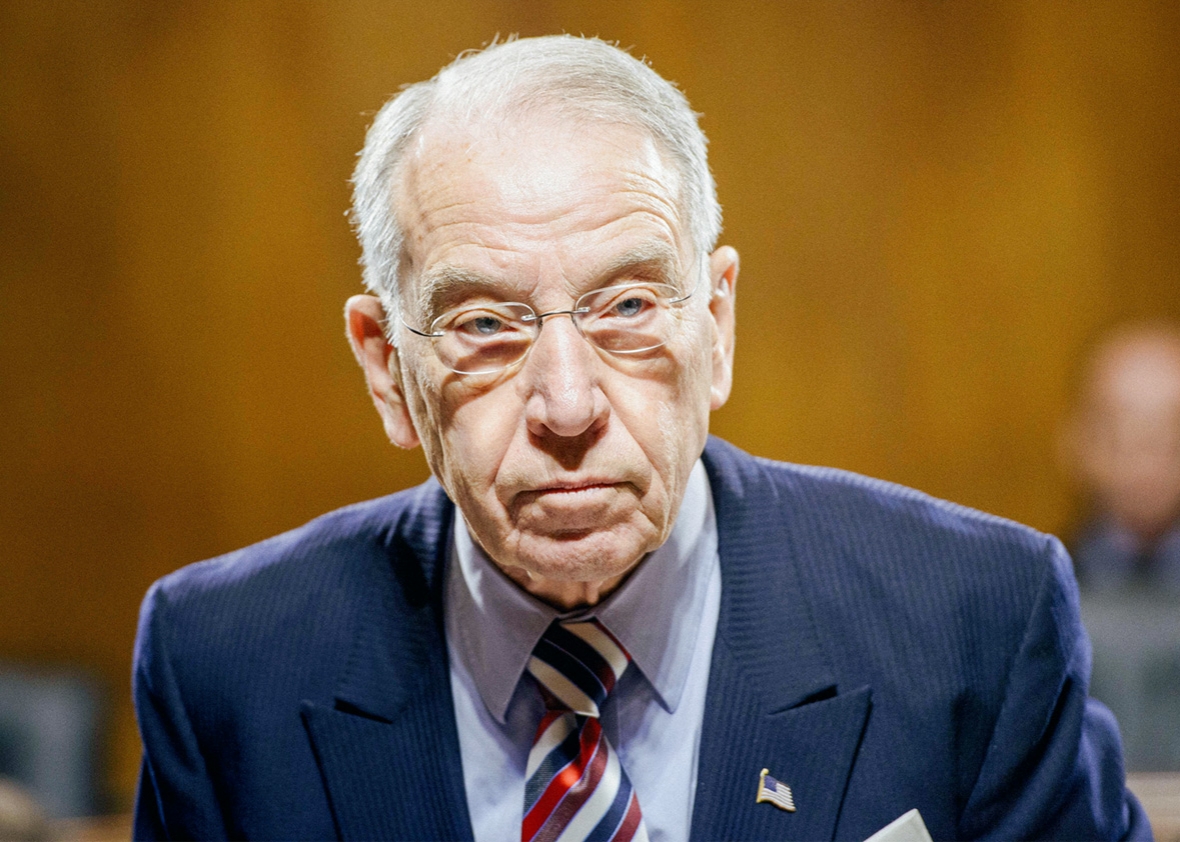 "'People are bleeding.' New 911 calls from Parkland show terror of those trapped inside" via Nicholas Nehmas and Sarah Blaskey of the Miami Herald – The calls shed some light on the terror inside Marjory Stoneman Douglas High School during Cruz's rampage … Students and staff can be heard begging 911 operators for help — as at least one BSO deputy was waiting outside the building where people were injured and dead. The student being comforted by the 911 operator said three people were shot in her classroom, room 1216. Two were beyond help, she sobbed. A third student, however, lying next to her, was still alive. He'd been shot in the head. "So he's breathing, yes or no?" the operator asked. "Yes," the girl replied. Law enforcement had a good sense of where Cruz struck: Many of the callers reported he was shooting up Building 12, where freshman classes were held. "We are getting a lot of calls from that 1200 building," one Coral Springs 911 operator told a parent who called in to report the shooting.
— NOTES FROM THE CAMPAIGN TRAIL —
"Andrew Gillum buoyed by gun control, immigration debate" via Jeff Burlew of the Tallahassee Democrat — After a profile-raising month in which he tangled with both the NRA and House Speaker Richard Corcoran, Gillum's campaign for governor appears to be on the upswing. He seized the limelight after the school shooting in Parkland, leading a student march on the Capitol and making multiple appearances on national television to push for a ban on assault weapons. He capitalized on the immigration debate after Corcoran unveiled stark TV ads against sanctuary city policies, holding his own against the likely GOP gubernatorial candidate in a highly publicized debate last month. And after a fundraising downturn in January, his campaign and political committee rebounded last month with nearly $250,000 in donations, though a big chunk of the money, some $100,000, came in a single check from a group supporting progressive black candidates. Some of the headwinds against Gillum — namely the FBI corruption probe that has engulfed City Hall — seemed to die down last month after federal court documents surfaced showing the FBI is investigating his colleague, City Commissioner Scott Maddox, in an alleged bribery scheme.
— "Just when you think Andrew Gillum is having a good day…" via Peter Schorsch of Florida Politics
— "A couple of cracks in the Gwen Graham facade" via Peter Schorsch of Florida Politics
Assignment editors – Republican gubernatorial candidate Adam Putnam is hosting a roundtable that focuses on the state's opioid crisis and will feature representatives of law enforcement and local elected officials. Roundtable begins 2:30 p.m. at The Palm Beach County Robert Weisman Governmental Center, 301 North Olive Avenue, 12th Floor in West Palm Beach.
"David Richardson video ad in CD 27 discusses abortion, prison reform, being gay" via Scott Powers of Florida Politics — Richardson has released his first digital video ad discussing abortion, prison reform, and his status as Florida's first openly gay lawmaker … "I decided to talk about these issues publicly. I'm not afraid to talk about this stuff out loud. And I'm not going to be afraid to talk about it when I get to Washington D.C.," Richardson declares in what could be seen as the video's theme, though the statement immediately follows the discussion of his prison reform initiatives. "Places" is the third video produced by Richardson's campaign but the first involving a digital media advertising buy. Richardson begins by describing himself as a progressive Democrat and then relating how he grew up in a modest home with parents who lived "paycheck to paycheck," and says he understands the struggles people go through to make ends meet. From there, he follows a theme "Places Have Meanings," speaking while footage shows him standing in various locations around Miami-Dade County.
Click on the image below to watch the video:
Save the date — Republican Nick DiCeglie will be raising money for his HD 66 bid Friday, March 23, beginning 6 p.m. at The Mayor's Mansion, 609 11th Ave. S. in St. Petersburg.
"Second Democrat files for House District 98" via Florida Politics – Democrat Andrew Dolberg announced Wednesday that he would run for the House District 98 seat currently held by Rep. Katie Edwards-Walpole. Edwards announced last week that she would not run for re-election. … In his announcement, Dolberg touted his active role in the Broward Democratic Party and his background as a small business owner. … "I'm running for the Florida House of Representatives in order to advocate for progressive, long-term solutions to the problems we face here in Broward County," Dolberg said. "I have spent nearly my entire life in this district and I understand the unique needs of our communities." … Dolberg is up against Davie resident Michael Gottlieb in the primary race for the safe Democratic seat.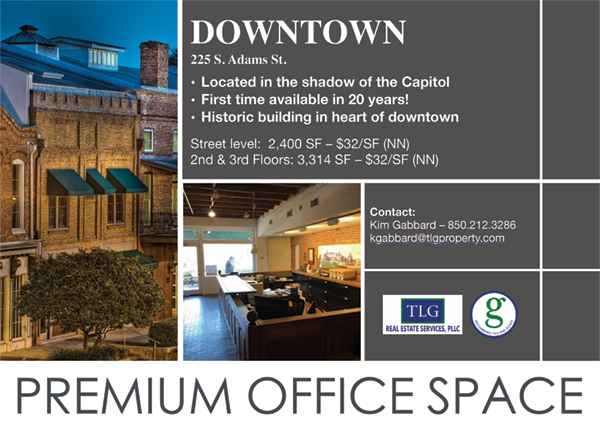 — CAPITOL INSIGHT —
"In Tampa visit, Rick Scott highlights $10 billion in tax cuts … and that gun legislation" via William Kennedy of the Tampa Bay Times — Scott kicked off a three-city tour in Tampa by touting his $10 billion in tax cuts while governor and addressing the National Rifle Association's lawsuit against the state. Scott said that during this Legislative Session … the state passed more than $550 million in tax reductions, creating $10 billion during his seven-year tenure. During his appearance … he highlighted the hurricane preparation sales tax holiday, as well as reductions in the tax on agricultural supplies and commercial leases. Scott also spoke on student walkouts across the state in response to the Parkland shooting last month, saying he doesn't blame the children for wanting to be safe in school. Scott said school safety was a big reason why he signed the measure to raise the legal age to purchase a gun to 21, sparking the NRA action. "I'm going to fight for this legislation. I think it's going to do what I believe in," Scott said. "It's going to increase school safety. I want every parent to know when they send a child to school, I want them to feel comfortable that [their] child is going to a safe place."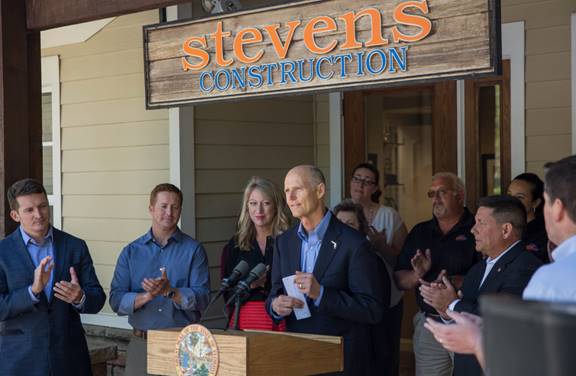 "School superintendents ask Scott for a special session to boost education funding" via Jeff Solochek and Steve Bousquet of the Tampa Bay Times — "We are grateful the state stepped up … to pass a school safety bill," said Broward County superintendent Robert Runcie, whose district suffered Florida's most deadly school shooting in February. "However, that I believe is being done at the expense of our core business." Legislative leaders scoffed at the idea. Senate President Joe Negron said no special session is needed. "The budget approved by the Legislature … makes an unprecedented investment in K-12 education, including a more than $100 increase in per-student funding," Negron said. "The funding formula approved by the Legislature directs schools districts to utilize some of the increase in funding to prioritize school safety and mental health. In the wake of the shooting at Marjory Stoneman Douglas High School just one month ago, providing key resources school districts need to keep our children safe is a priority of the Senate."
Budget is on governor's desk — Gov. Scott's office said it had "received the 2018-19 state budget (HB 5001) from the Florida Legislature, as well as all related implementing bills." He now has 15 days, or until March 29, to approve it, veto it, or strike out individual spending projects by using his line-item veto power. The $88.7 billion budget was approved by lawmakers Sunday, meeting in an extension of the 2018 Legislative Session.
Assignment editors — Gov. Scott continues his statewide tour to promote $10 billion in tax cuts during his time in office. At 10 a.m., he will visit Paradise Exteriors, 1918 Corporate Dr. in Boynton Beach. At 3:30 p.m., the Governor will appear at Industrial Lighting Products, 519 Codisco Way in Sanford.
"2018 Legislature was the least productive in two decades" via Langston Taylor of the Tampa Bay Times — The Senate passed just 85 of its bills, 10 fewer than it did in 2017 and hundreds less than it regularly passed in the early 2000s. The House passed 286, an above-average number for Sessions during Gov. Scott's tenure that reflects the relatively more activist nature of Speaker Corcoran. But getting bills through both houses proved difficult. Forty-six percent of bills that passed one house (excluding one-house resolutions) failed to get out of the other. That's the highest failure rate since 1998, the earliest year for which records were available. The low numbers come after a steady decline in that time span. The trend is going clearly toward fewer bills sent to the governor's desk. Whether a session is in an election year or not makes little difference in the total number.
"New World School of the arts dodged a big budget cut last year. This year it didn't" via Emily Mahoney of the Miami Herald – Although Billy Corben graduated from Miami's New World School of the Arts more than 20 years ago, he's remained connected to that community through its network of star-studded alumni, his classmates. But in recent days, those roots of the documentary filmmaker who produced and directed "Cocaine Cowboys" have meant he's been getting pinged on social media by current students of the public arts school — kids he's never met. "I'm getting messages from high school kids who are desperate, petrified, despondent about the fate of their school," Corben said. That's because in this year's budget passed by the state Legislature last week, all of the school's supplemental state funding — $500,000 — was cut. Those dollars are above what typical public schools receive and are used by New World to provide its unique arts programming and hire specialized faculty to teach in the school's four core disciplines of dance, music, theater and visual arts. "This is a state jewel that shines brightly across the country. This is the home school for the stars that put 'Moonlight' on the map," said Miami-Dade Schools Superintendent Alberto Carvalho. "What message are we sending to the stars in the making?"
"'It was time for a sabbatical': Scandals drive Brian Pitts away" via Ana Ceballos of Florida Politics — After years of being a persistent — sometimes annoying — presence in committee rooms across the Capitol, only one thing was able to make Tallahassee's best-known gadfly hang up his corduroy jacket: a snowball of scandals. "[Jack] Latvala, [Jeff] Clemens, [Frank] Artiles — all this happened in one year. In one year! No, that is not acceptable, and it was too much. It was time for a sabbatical," said Pitts, a self-described "civil activist" for Justice 2 Jesus. "Latvala was an old fool trying to play with the young bucks as they do," Pitts said. "Instead of using that institutional knowledge, he goes and acts like the young bucks, and he got caught." But Pitts said cases of misconduct began to take a toll on him early last year, before the sex scandals. The last drop, though, was Sen. Oscar Braynon, he said. "The Braynon and [Anitere] Flores affair, that was it … I gave the Legislature the opportunity to do without Mr. Gadfly or Mr. Preacher."
"Bill Galvano names Lisa Vickers chief of staff" via Florida Politics — "She brings a wealth of management experience gained from serving as executive director of the Department of Revenue under two Governors, combined with a strong and diverse background in public policy," Galvano said in a statement … Vickers is a well-known figure among senators and Senate staff as she has served as an adviser to the last three Senate presidents. She also worked for the state's Department of Revenue for more than 20 years. Vickers is a graduate of the Florida State University College of Business and the Florida State University College of Law. She was admitted to the Florida Bar in 1990. The Tallahassee-based chief of staff will work with Galvano, a Bradenton Republican, during his 2018-20 legislative term.
— STATEWIDE —
"Marco Rubio wants U.S. to keep daylight saving time year-round" via Alex Leary of the Tampa Bay Times — Rubio filed two bills … The Sunshine Protection Act, which would apply to the country, and the Sunshine State Act, which would give Florida approval to establish permanent DST within its boundaries. Rubio said in a release: "Reflecting the will of the Sunshine State, I proudly introduce these bills that would approve Florida's will and, if made nationally, would also ensure Florida is not out of sync with the rest of the nation." Rubio said a national adoption would benefit the economy, reduce robberies and car crashes and make children more active, reducing obesity, among other benefits. But not everyone is on board. FLPTA Legislative: "It's not the will of the PTA as it will negatively impact the safety of our children in the morning. We don't need more children standing in the dark waiting for a bus."
"David Jolly seeks protection against stalking by man jailed over tweet" via Dennis Joyce of the Tampa Bay Times — Jolly filed a petition March 2 in Pinellas circuit court for protection against stalking by Gerald Patrick McGuire, 55, of Clearwater, who goes by Jerry McGuire on Twitter under the handle @costaricancreat. Clearwater police arrested McGuire Feb. 23 on a felony charge of making written threats to do kill or do bodily harm for a tweet posted Feb. 18 that invokes "2nd amendment rights" and says "shoot David jolly shoot him." Beginning Oct. 1, the petition says, "a series of harassing statements directed at Jolly" were posted, numbering about 50 and appearing on both Twitter and Facebook. Among the threats cited in the petition are "hope they hang you," "kick in the mouth," and "traitor treason tyranny lobbyist trailer trash." They culminated, according to the petition, in the "most horrific of his posts" on the afternoon of Feb. 18, linking Jolly to Scientology and urging that he be shot. A judge issued an order of no contact in the case March 9 as a condition of McGuire's release on bail. The order also says, "No social media allowed."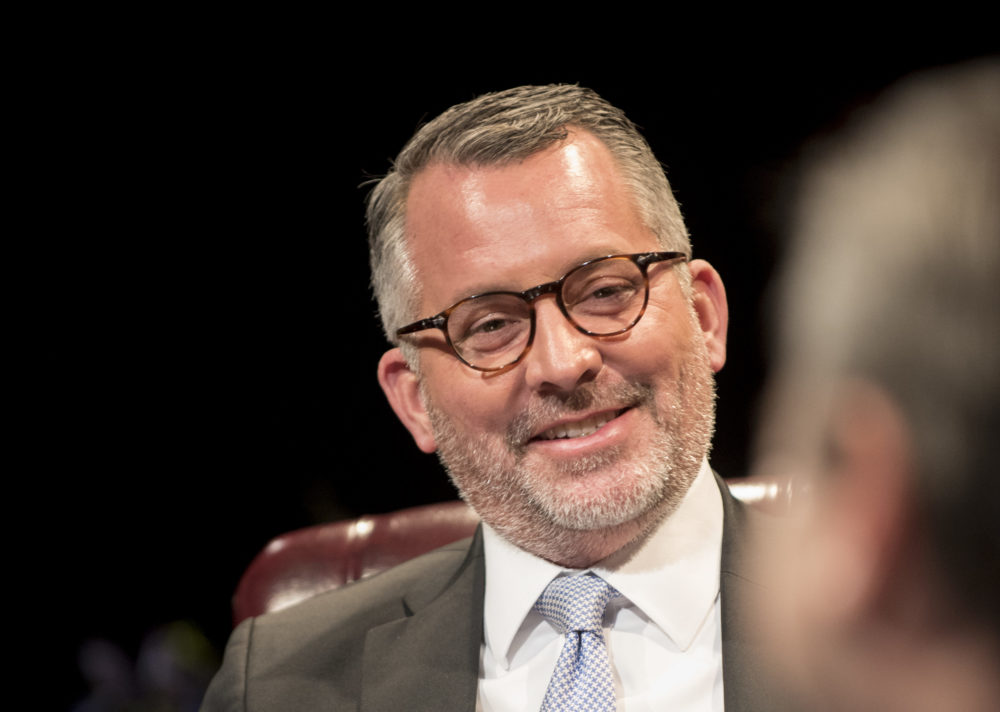 "Key question in Pulse trial for Orlando gunman's wife: How much did she know?" via Patricia Mazzei of The New York Times — Prosecutors portrayed [Noor] Salman as a calculating partner who joined [Omar] Mateen on trips to scout possible targets and who fabricated a cover story for him on the night of the shooting. They have charged her with aiding and abetting Mateen and with lying to the FBI; if convicted, she could face life in prison. Her defense depicted Salman in an entirely different light: as a devoted parent of a toddler and as a woman with limited intelligence who had been cheated on and abused for years by her controlling husband. Salman has denied any knowledge of or involvement in the attack. Crucial to the outcome of the trial will be what jurors make of statements that Salman gave to the FBI on the day of the attack. While the shooting was still underway, law enforcement officers went to the family's apartment in Fort Pierce … and found her asleep there. She was taken to a local FBI headquarters and remained with agents, speaking without an attorney, until midnight. During that time, Salman gave statements that agents said were inconsistent. She also signed written statements appearing to acknowledge that she was aware of what Mateen had planned, and saying that she was sorry.
"Citizens, hit with $12.7 million verdict, acted in 'monumental bad faith,' homeowner says" via Susan Taylor Martin of the Tampa Bay Times – In 2007, residents of the Cloverplace Condos began to notice unmistakable signs of sinkhole activity. Even as claims were filed on more than 100 units and property values plunged, the community's insurer, Citizens Property Insurance, never paid a cent. Citizen's conduct shows "monumental bad faith and (is) a textbook example of how not to deal with a insured customer," complained homeowner Dennis McKenna. Last week, a Pinellas County jury agreed, announcing one of the largest verdicts ever against state-run Citizens — $12.7 million. That's the estimated amount it would take to stabilize 83 of the homes. But the story doesn't end there. Citizens plans to appeal. "Simply making a cash payment that does not require repairs to be made is not in the best interest of Citizens or the community," the company said in a statement. "I'm disappointed that once again Citizens fights and fights homeowners to where a jury finally has to say, 'You're wrong and the homeowner is right,'" said Pasco County Property Appraiser Mike Fasano, who as a state Senator tried to help the Cloverplace owners. "I guess the big question is how much does it cost Citizens and its premium payers for these attorneys that keep losing?"
"Space Florida President Frank DiBello forecasting thousands of rocket launches in future years" via Scott Powers of Florida Politics — The market for private space launches is heading toward 800 to 1,000 launches a year of satellites and other space hardware; the Florida Spaceport at Cape Canaveral needs to be positioned to host as much of that business as possible, DiBello told his board: "We're not going to be able to capture all of that [business] at Florida Spaceport but we sure are going to try." For now, Cape Canaveral business is limited to launches by SpaceX and the United Launch Alliance and rare launches by other companies such as Orbital ATK at Kennedy and Cape Canaveral AFS. But Space Florida also controls a couple of mostly-dormant launchpads, and now authorized improvements to one of those to accommodate small- to medium-sized private rockets, as well as the beginnings of an aviation fuel farm at the former Space Shuttle Landing Strip at Kennedy, now operated by Space Florida as a private airport.
"Former Coke Florida president sues company and CEO" via Margie Manning of the Tampa Bay Business Journal — Reginald Goins, a co-founder and former president of Coca-Cola Beverages Florida, says he is owed at least $42.8 million after he was fired from his job March 6. Goins is asking for the money — which he says would represent his equity stake in the company — in a lawsuit filed in Hillsborough County Circuit Court against Coke Florida and the company's chairman and CEO, Troy Taylor. Goins' lawsuit provides an inside look at the growth and financial position of the company, one of the largest privately held companies headquartered in Tampa Bay, with more than $1.2 billion in revenue in 2017, and details the unraveling of a business partnership between Goins and Taylor. Coke Florida has not yet filed a court response.
— BREW BEAT —
Booze bills make their way through the Legislature every year — but some in the business say there's no need for change.
We got the scoop at a trade show hosted by beer distributor Tri-Eagle Sales, where 30 different breweries showcased their suds on Wednesday. Tri-Eagle distributes for more than 2,000 brands in North and North-Central Florida.
Regarding legislation, Tri-Eagle President Ken Daley said, "I don't really look out there and say 'there's something that can help.'" He said that beer distribution is a vibrant business because "the playing field is level" between retailers, distributors and suppliers — and he'd like to keep it that way.
Advocacy arm: While beer distributors aren't looking to change laws, they often find themselves needing representation in the Legislature to advocate against potentially harmful proposals. For that, Daley's turned to Mitchell Rubin, who heads the Florida Beer Wholesalers Association.
Opposition: FBWA and Daley opposed legislation this year that would've permitted beer advertisements in theme parks. They said it would've led to some brands influencing which beer theme parks choose to stock, which would eventually limit which brands distributors carry.
Laissez-beer: Daley and Rubin want to keep the beer market as fair and competitive as possible — unlike what's happened to the soda industry. Beer aisles, they said, stock dozens of brands, whereas Pepsi and Coke dominate soda aisles.
— OPINIONS —
"Texting, guns, harassment law: A look at what the Florida Legislature didn't do" via Scott Maxwell of the Orlando Sentinel — Some of the bills that died should have passed. Others deserved slow, painful deaths: Harassment reform … legislators never approved it … something to remember the next time one of these scandals happens; texting while driving; textbook suggestion … this fringy bill would've empowered activists or parents who thought they were better suited than educators to select school textbooks; UCF license plate; no serious gun measures; guns around legislators; recording confessions … they are eager to convict and kill … not as keen on getting the evidence to ensure they're convicting or killing the right people; "Healthy Marriage" reading requirements … stalled after people starting asking if Florida legislators — four of whom were caught having affairs and for whom the term "session wives" was coined for the mistresses some keep in Tallahassee — were really the right ones to tell other people how to remain faithful.
"Major Harding: Keep our Florida Constitution clean" via Florida Politics — A state's constitution should govern with broad, general concepts, avoiding specifics and micromanagement as to not ruin its special status as a fundamental document.  A constitution is like the foundation of a house and statutes are like the exterior and finishes built upon that foundation. However, the foundation, the Florida Constitution, should only be altered when fundamental change is required. Our state's constitution is meant to withstand the test of time.  Yet, the Florida Constitution is becoming riddled with countless, ordinary laws and specifics of government policy and regulation, such as the confinement of pregnant pigs, that lessen its status.  The Florida Constitution is already nearly three times longer than the U.S. Constitution …  We simply believe such issues are best addressed through ordinary legislation and not enshrined in our state constitution. We should not allow our Florida Constitution to become even more cluttered.  We must keep our Florida Constitution clean.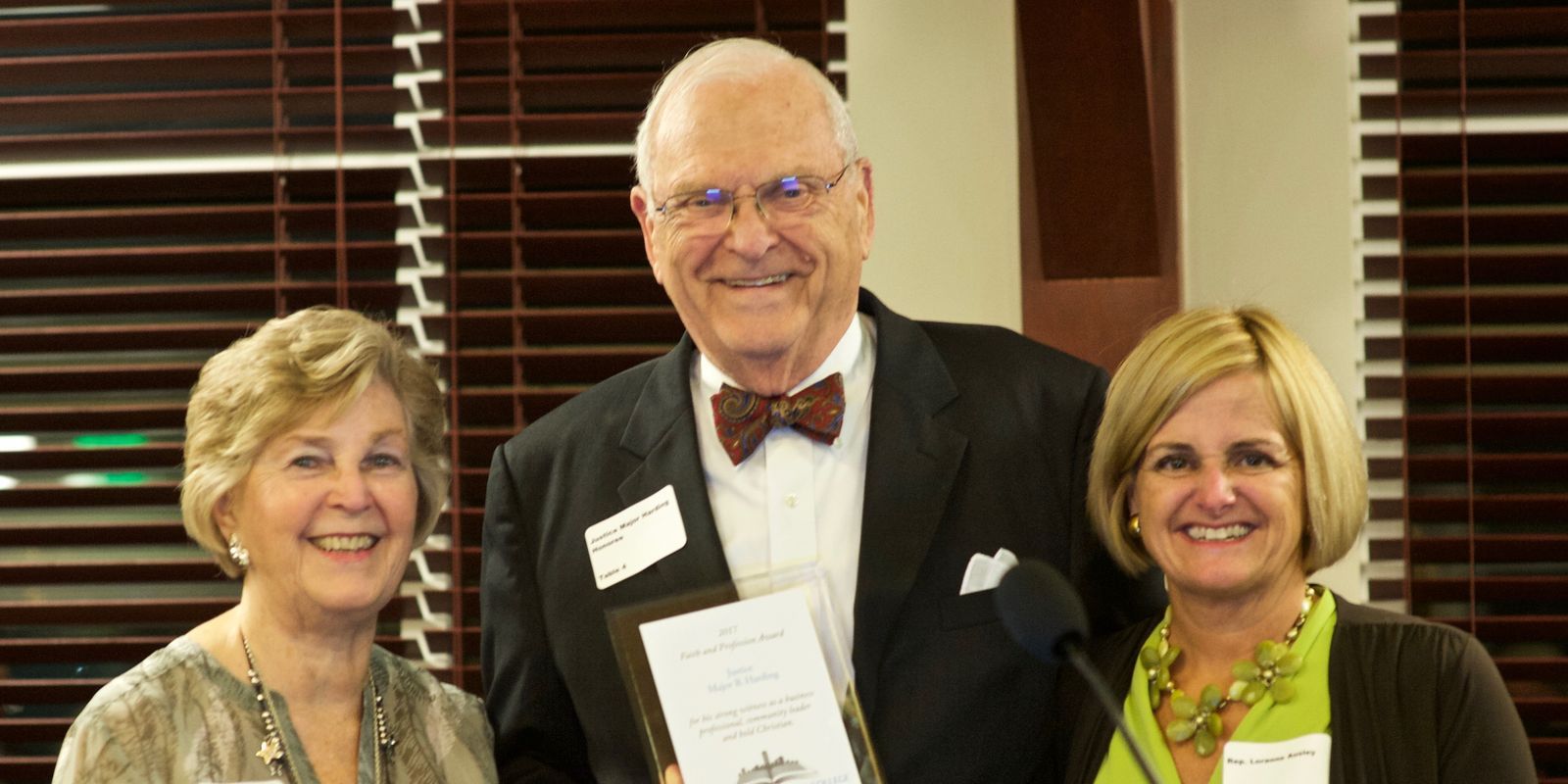 "Annie Jae Filkowski: Fake women's health centers deceive women" via Florida Politics — In March 2014, I was 16 years old and scared because there was a chance I was experiencing an unexpected pregnancy. Every day on my way to school I would pass a Community Pregnancy Center, sometimes called a CPC. I did not know much about this facility, except it advertised on the side of its building: "FREE PREGNANCY TESTING." I thought maybe this was a legitimate health facility that could help me. I learned quickly this was not a legitimate health care provider — even though the Florida Legislature wants you to think it is. These fake women's health centers advertise free pregnancy testing and pregnancy-options education, but they oppose abortion and contraception and therefore will not provide comprehensive counseling or referrals. The Florida Legislature passed House Bill 41, legislation that would permanently send millions in tax dollars to these fake women's health centers that oppose abortion and judge, shame and intentionally try to trick women. If Gov. Scott cares about being a good steward of our tax dollars and supports deception-free, comprehensive, medically accurate women's health care, he will veto HB 41.
— MOVEMENTS —
Personnel note: Amy Weintraub joins Progress Florida — Weintraub is now the organization's Reproductive Rights Program Director and Deputy Communications Director, said Damien Filer, the Communications Director. "She will be a great source for the media on issues surrounding reproductive rights and will be available as a spokesperson on abortion rights and a broad range of health care-related issues," he said. Weintraub most recently served as the League of Women Voters of Florida state chair for the Reproductive Health & Justice Action Team. She also was a lead organizer for the 2017 St. Petersburg Women's March, St. Pete's largest public demonstration in its history.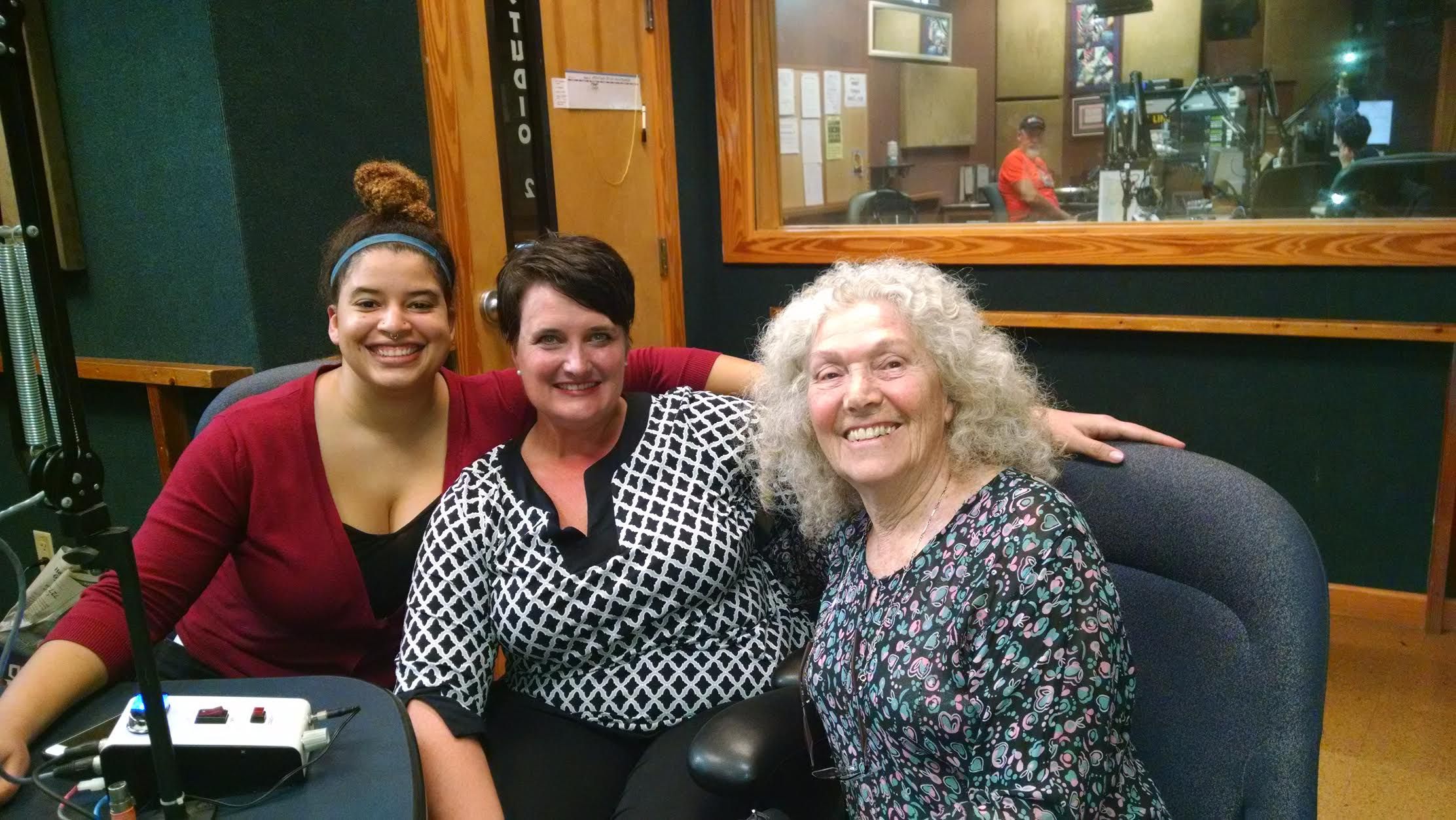 While you were busy with Session — Court records show a Leon County judge set jury selection for April 13 in the case of Lisa Edgar, the former Public Service Commissioner and state parks director, who was charged after an alleged drunk-driving hit and run. Edgar, 54, is charged with driving under the influence causing damage to person or property, a first-degree misdemeanor, and leaving the scene of a crash with damage, a second-degree misdemeanor. She waived an arraignment and pleaded "not guilty" last April. Last February, Edgar resigned as director of the Florida Park Service after less than two months on the job, citing "an immediate family emergency." Edgar was a three-term member of the state's Public Service Commission, the panel that regulates the state's investor-owned utilities, and has been a deputy secretary of the Department of Environmental Protection.
Appointed — Dr. Ryan Estevez and Marco Lopez (reappointed) to the Florida State Boxing Commission.
— ALOE —
Florida retailers expect St. Patrick's Day to bring good luck — The Florida Retail Federation expects St. Patrick's Day spending to set a record of $5.9 billion nationally, the highest level in the 14-year history of the survey and far surpasses last year's record of $5.3 billion. The average person is expected to spend $39.65 up from last year's previous record. The survey, conducted by FRF's national partners at the National Retail Federation and Prosper Insights & Analytics, found consumers are expected to spend an average of $39.65 per person, up from last year's previous record of $37.92. The holiday is most popular among individuals 18-24 years old, with 77 percent celebrating, but those 35-44 will be the biggest spenders at an average of $45.76 … 83 percent of those celebrating will wear green, 31 percent plan to make a special dinner and 27 percent will head to a party at a bar or restaurant … 50 percent will purchase food, 41 percent beverages, 31 percent apparel or accessories, 26 percent decorations and 16 percent candy. Of those making purchases, 38 percent will go to grocery stores, 31 percent to discount stores, 20 percent to department stores and 19 percent to bars or restaurants.
Happy birthday to former Senate President Mike Haridopolos and state Sen. Audrey Gibson as well as one of the true saints of this earth, Kristin McDonald, who must endure Mike Grissom so that the rest of us don't have to.