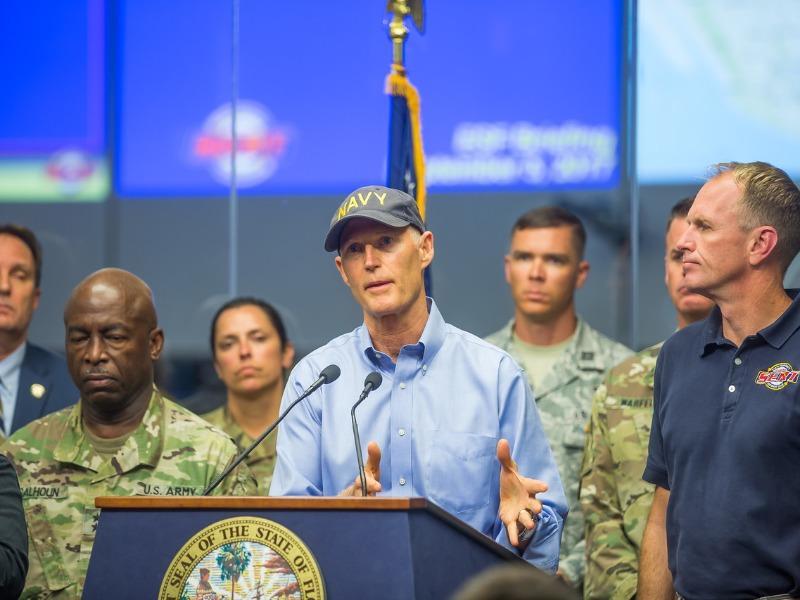 Gov. Rick Scott was in Jacksonville Tuesday afternoon signing two bills that will help military members get jobs in Florida.
While he was in town, he also lent his support to a potential constitutional amendment that would benefit families of first responders and service members who gave their lives in duty.
HB 29, the "Don Hahnfeldt Veteran and Military Family Opportunity Act", waives professional fees and licensure requirements for military members, both active and retired, and their spouses.
The bill is named after Don Hahnfeldt, a former submarine commander and state representative who died unexpectedly before the 2018 Legislative Session.
Scott noted that the bill "creates a pathway for military officers to become school principals," among other benefits.
HB 75 will allow Florida state colleges to waive fees for active duty members using military tuition assistance.
This will, Scott said, make "higher education more affordable for military men and women."
Scott also voiced support for a potential constitutional amendment to give free tuition to families of law enforcement and military members who lost their lives in duty.
"I'm urging every Constitutional Revision Commission member to support the amendment," Scott said.