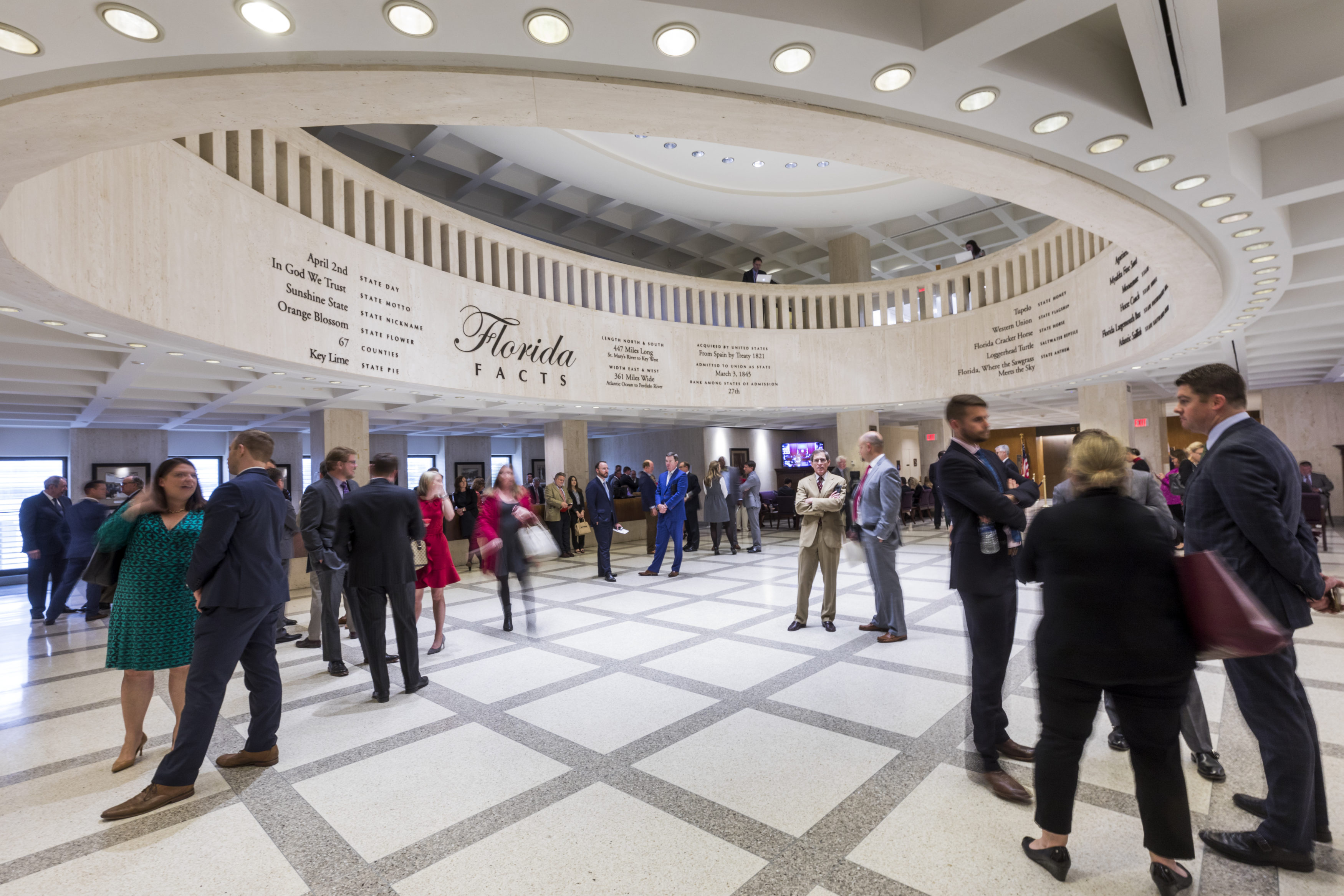 The 2018 Legislative Session finally wrapped. Now, in front of us, the madcap dash to the 2018 primaries in August is about to hit full stride.
For Jacksonville area voters, especially Democrats, these are exciting times. From competitive races for Congress to state Senate and state House, there are choices on the ballot. And narratives.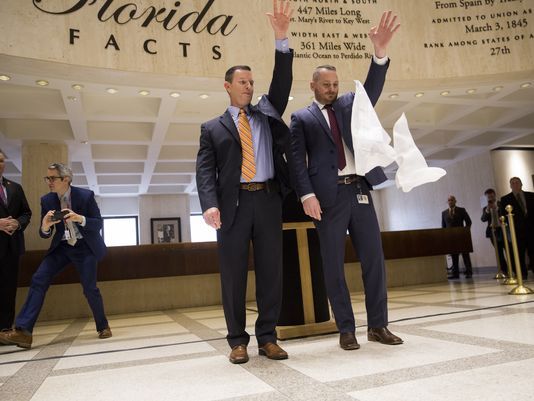 We will have them all for you in the coming months.
Speaking of that Legislative Session, Jacksonville did relatively well — $12.5 million, to be precise, for the Talleyrand Connector.
And we even have good news on other topics … including the right to yell DUUUUUUU-VALL … which (apparently) was in doubt.
Northeast Florida among Session's big winners
Nobody expected a tragedy like Parkland to suck all the oxygen out of the Legislature's Regular Session. Lobbyists were left scrambling to save their clients' priorities as lawmakers hustled to rejigger the budget to accommodate hundreds of millions of dollars for school safety and mental health initiatives.
Some survived, many did not; although that's no different from any other 60-day tumble in the Capitol.
That said, the past year has been an eventful one for Northeast Florida: Rob Bradley became Appropriations Chairman and performed like a seasoned professional. Future House Speaker Paul Renner capably handled his chamber's tax package. Sen. Travis Hutson took some major steps toward becoming a future presiding officer.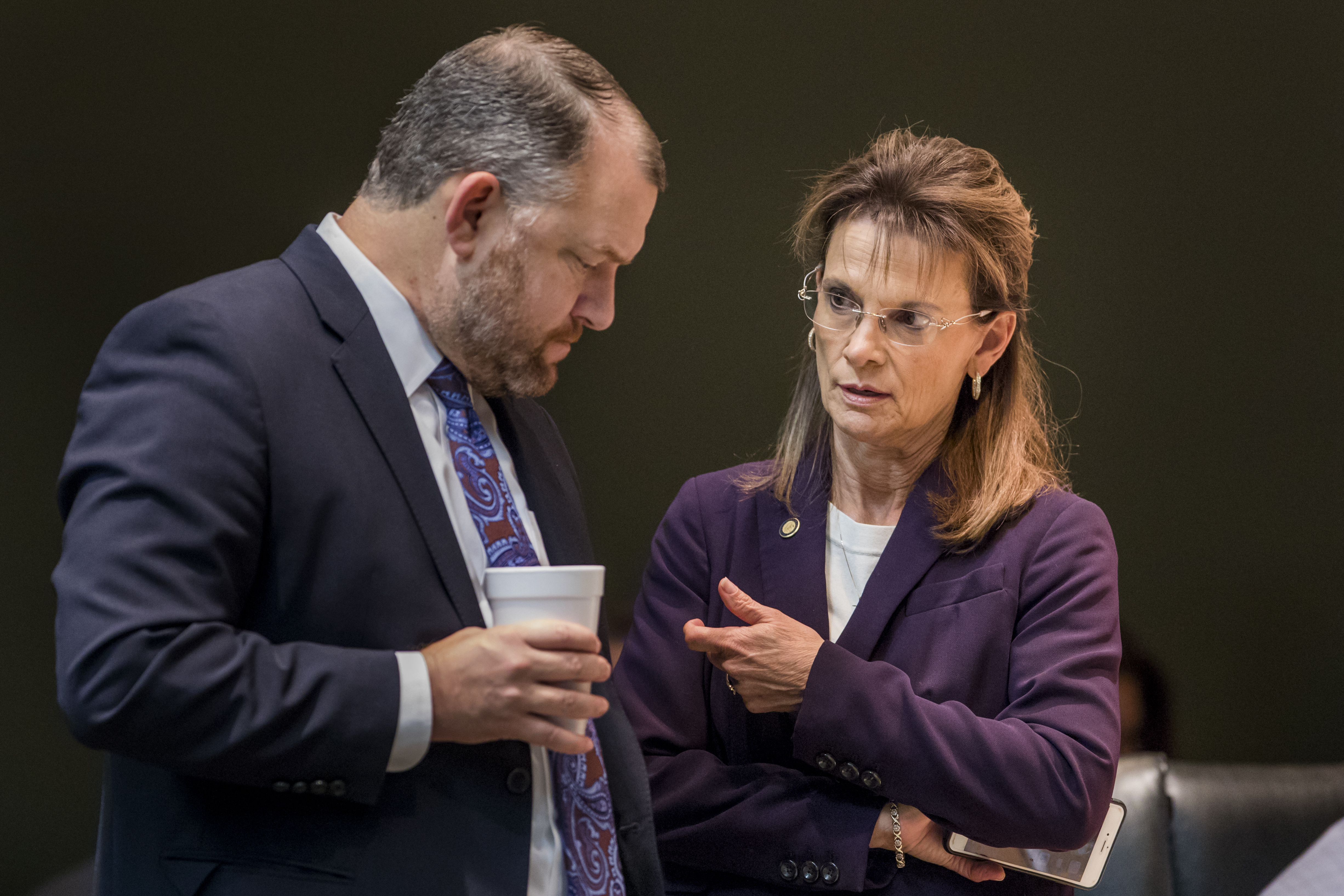 And don't forget Sen. Audrey Gibson, who ascended to the role of Leader-designate of the Senate Democrats.
If only there were a Jacksonville-based lobbying firm that works with them all … oh wait, there is — The Fiorentino Group, as well as Southern Strategy Group's Matt Brockelman and Deno Hicks.
Lawson talks access to capital in Jacksonville
At the Jacksonville Chamber of Commerce Monday Morning, Rep. Al Lawson and Rep. James Comer helmed a Congressional field hearing for the Small Business Committee regarding access to capital disparities.
Access to capital disparities disproportionately impact female and minority-owned businesses, and the hearing in Jacksonville was intended to discuss potential remedies to the challenge.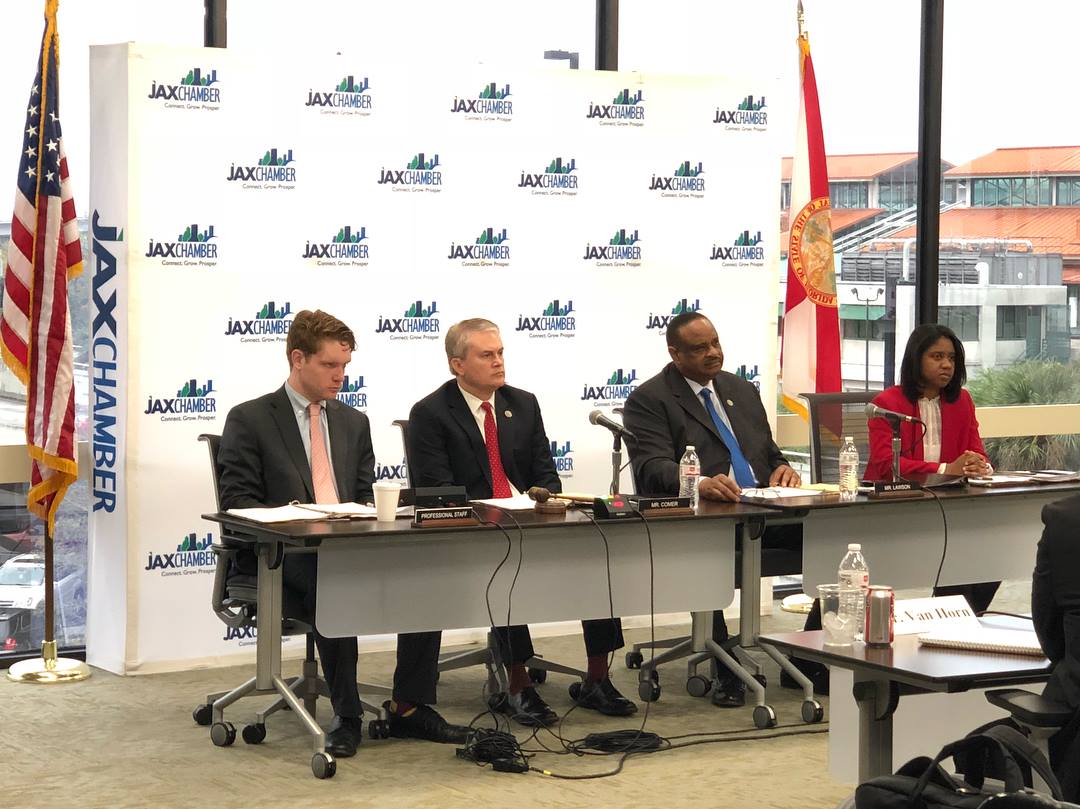 "Capital is the lifeblood of any business," Lawson said, noting that the average African-American startup is 18 percent less likely than white business owners to get help from the lending industry.
"Investors are predisposed to a preference to people who are similar to them," Lawson added, and to that end, Monday's hearing was intended to help women and minority-owned businesses voice their needs in the marketplace.
Brown appeals conviction
For great moments in ironic ledes, check out this chestnut from Roll Call:
The similarities between former House members and Rock 'n' Roll Hall of Famers are few. But disgraced former Rep. Corrine Brown of Florida and Jon Bon Jovi are both livin' on a prayer.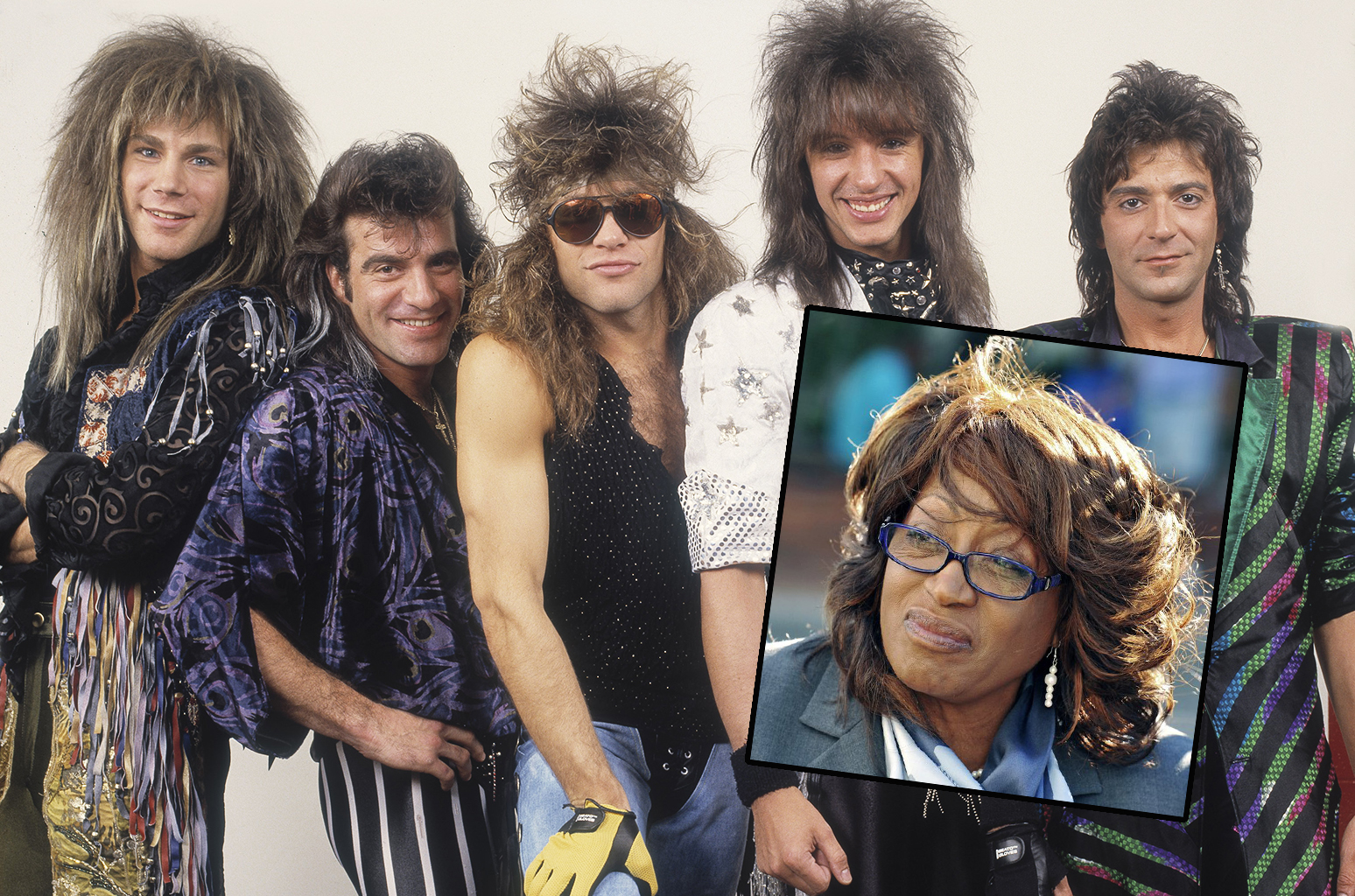 Last week, Brown's attorney filed a 76-page appeal to her conviction on fraud and tax evasion charges, saying the judge in the case wrongfully removed a juror who claimed a "higher power" told him Brown was not guilty,
"The district court reversibly erred when it questioned a juror who had voted to acquit Congresswoman Brown," the appeal states, "and then dismissed the juror over [a] defense objection based on nothing more than the juror having prayed for guidance and [believing] that he received guidance from the Holy Spirit that Congresswoman Brown was not guilty."
Appeals on these grounds so far have flopped, and this one likely will also. Notable: prosecutors objected to the motion, saying it went over word count.
Fundraisers for Levine, Gillum
Two major Democratic candidates for Governor plan Jacksonville-area stops this week, as fundraising efforts continue for the August primary.
Philip Levine plans a "cocktail party" event Thursday evening, with a nascent host committee including Mark Frisch, Matt Kane and Ted Stein, among others.
The event honoring the Miami Beach Mayor will be at the Beaches Museum in Jacksonville Beach and will kick off at 6 p.m.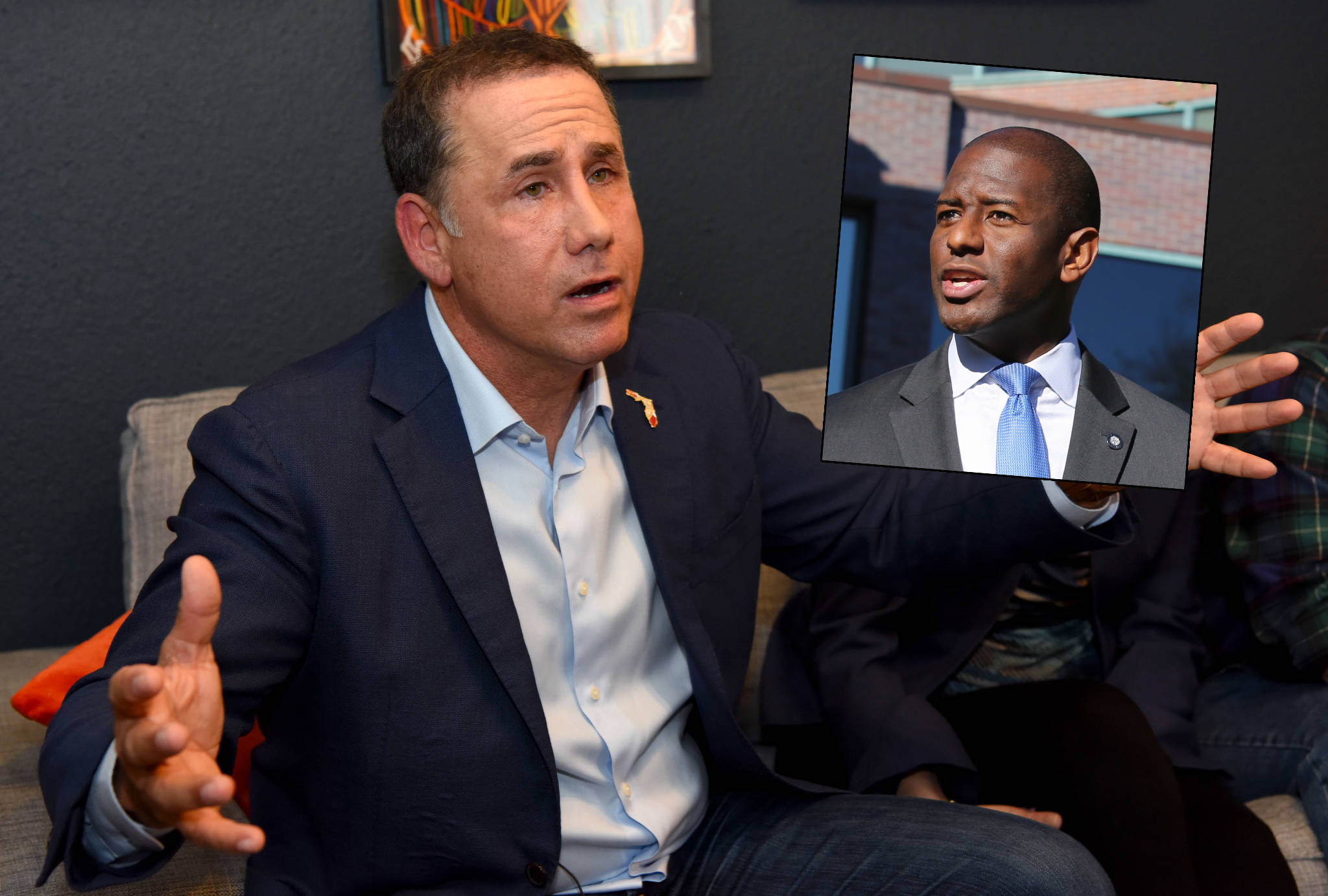 Tallahassee Mayor Andrew Gillum will have his own Jacksonville area event as well, from 4 to 6 p.m. Saturday, at the home of Erica and Colin Connor in Ponte Vedra Beach.
A minimum $50 buy-in is requested to attend the Gillum affair.
Levine and Gillum have had different approaches to campaign finance in this campaign.
Levine has spent over $4.6 million of personal funds on his campaign.
Gillum, without recourse to that kind of personal wealth, has had slower fundraising than other significant candidates and had just under $800,000 cash on hand.
Talleyrand Connector cash leads budget haul
Unless Gov. Rick Scott casts a surprising veto, it looks as if Jacksonville Mayor Lenny Curry will get state money for the "Talleyrand Connector," which tears down the current Hart Bridge offramps that would activate Bay Street and help traffic flow to the port.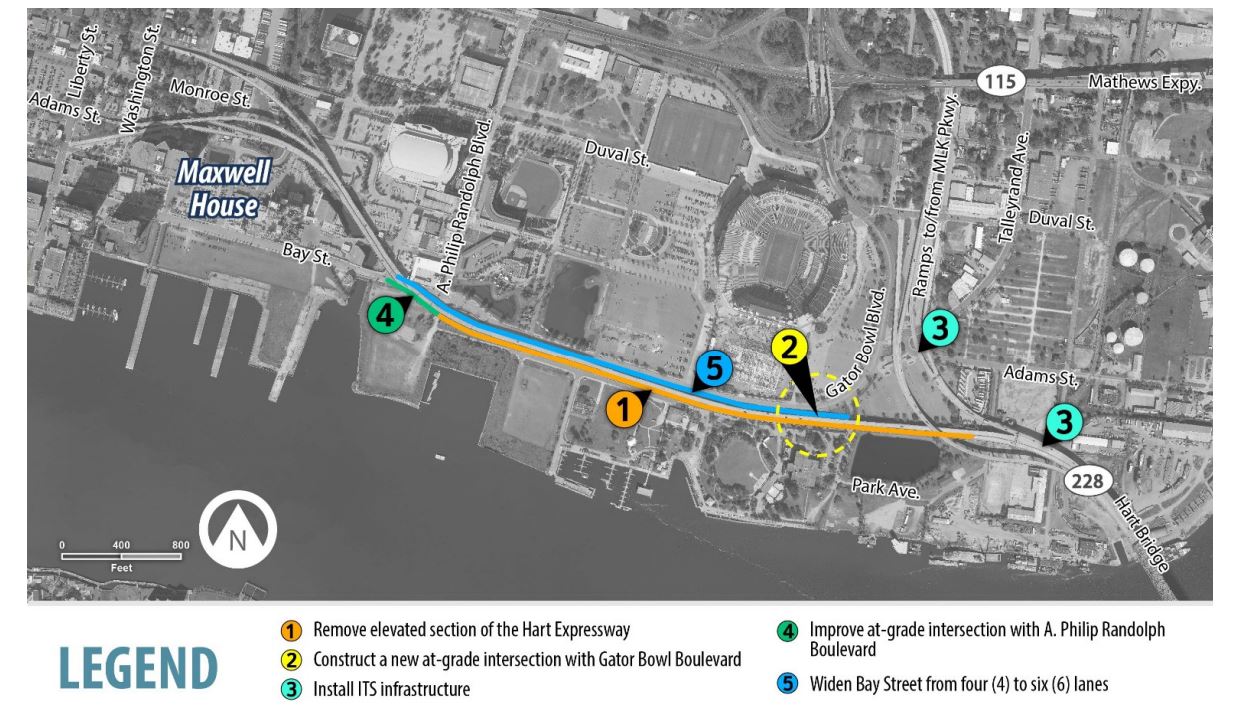 As the Florida Times-Union reported, $12.5 million of state money made it into the budget. Curry had personally lobbied regional and state power brokers and the capital moved from a $1 million placeholder to the full appropriation sought.
Jacksonville still seeks other money — specifically, $25 million from the Feds for an infrastructure grant — but city officials tell us that they could begin the project with the state money regardless.
By far, the Talleyrand money was the most prominent get from the state in this year's budget.
For a deep dive into how Jacksonville got that money, read more here.
So handy
The Tampa Bay Times took a look at a last-minute move from Sen. Bradley that benefited a client of lobbyist Brian Ballard.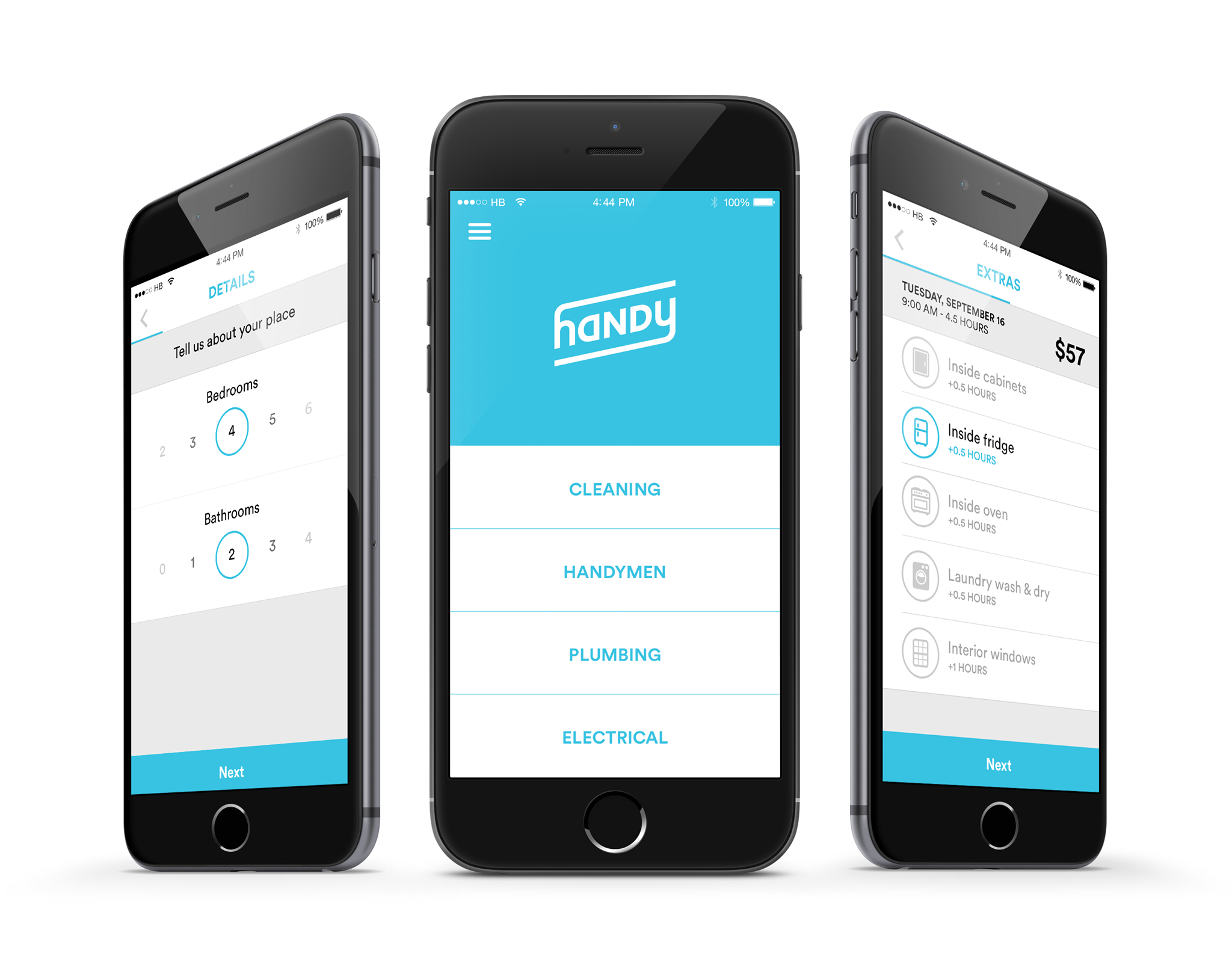 "The amendment created a new chapter of the Florida statutes for online handyman services like Handy. The new statutes make clear that the handymen used by Handy are independent contractors, not employees."
"Senators approved it after barely 10 minutes of discussion. Immediately after, Sen. Dennis Baxley … walked across the Senate floor to shake Bradley's hand," the Times article asserted.
"I don't think anybody's rights or responsibilities changed with what we did," Bradley said. "What we did is ensure that there will not be litigation on these questions."
Record dings Hutson for last-minute 'stealth annexation' try
Sen. Hutson ran afoul of the St. Augustine Record this week for attempting to move some St. Johns County land that is part of the Nocatee land tract to Duval County.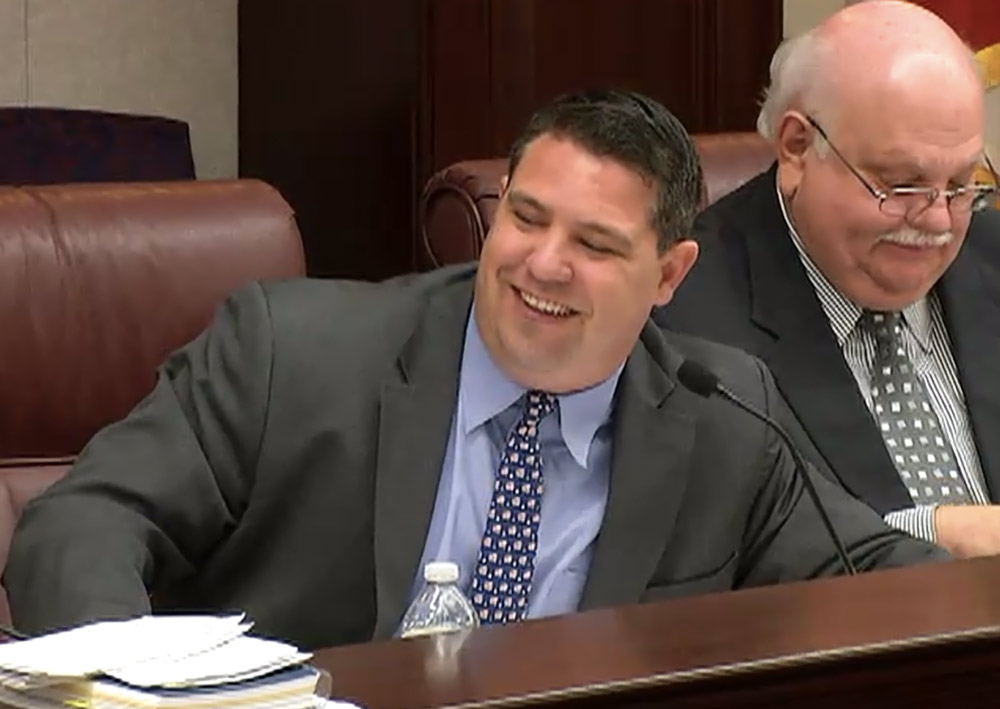 The reason: The owners of the land (the Davises of Winn-Dixie fame) want the property in Duval.
The charge: "Nocatee has been given a pass by County Commissioners over the years to gut the affordable and workforce housing components and to renege on all its plans to put commercial property within the development. Perhaps more correctly, Nocatee is locating nearly all its commercial component into the sliver of land that juts into Duval County. Apparently, Duval might be considerably more zoning and impact fee-affable than we are."
The plan failed this session … however, the Record vows vigilance.
"Much more likely is they saw that the window for approval was closing too quickly — and word got out. Better to quietly yank if from the bill and find another way to skin that cat next session. We bet they'll be trying. You can bet we'll be watching."
Slow February in legislative fundraising
February offered a unique opportunity for people running against incumbents, who can't fundraise during the Legislative Session, to make up ground in fundraising.
But — at least in competitive Northeast Florida races — they didn't take up the gauntlet.
Some examples:
SD 6: Jacksonville City Councilman Reggie Brown raised no money in February, his first month challenging Sen. Audrey Gibson for the Democratic Party nomination. Gibson, who couldn't raise money, has $121,410 on hand.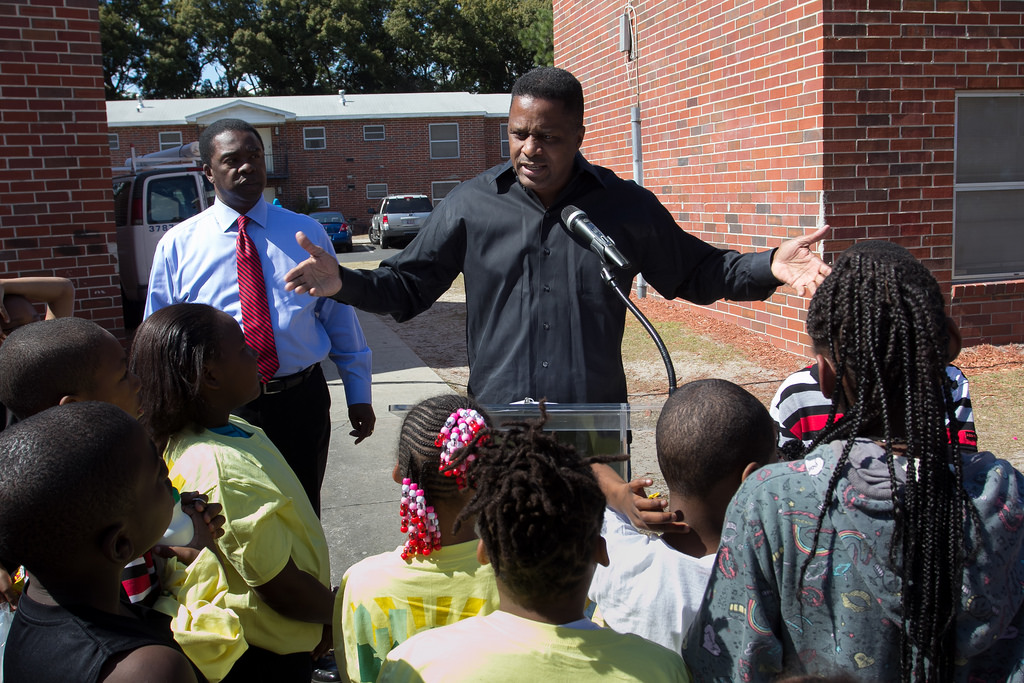 HD 12: Republican Clay Yarborough has over $122,000 on hand, despite not being able to fundraise in February. Democrat Tim Yost, who did fundraise in February, brought in $1,429 and had $3,300 cash on hand.
HD 13: Incumbent Democrat Tracie Davis has $35,715 on hand; her intraparty challenger, Roshanda Jackson, was in the race for five days in February and spent not one of them fundraising.
Council fundraising continues
With roughly a year before first elections in 2019 Jacksonville City Council races, now's a good time to take a look at fundraising in selected races through February.
With $8,400 of new money in February, Matt Carlucci, a former Council Republican running for at-large Group 4, is still the clubhouse leader with just over $221,000 raised. Carlucci's opponent, fellow former Council Republican Don Redman, has a lot of ground to make up. Word on the street is there will be more candidates in this one.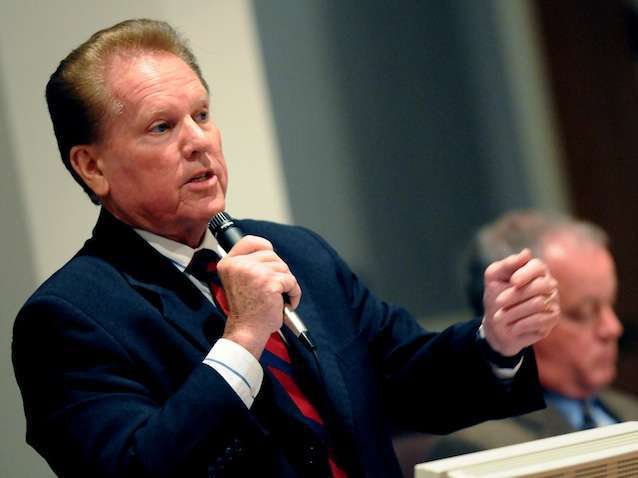 As we reported last week, Republican Ron Salem has over $150,000 on hand in at-large Group 2. This number puts him well ahead of former Jacksonville Councilman Bill Bishop. Bishop raised just $2,000 and has just over $13,200 on hand. Democrat Darren Mason only entered the race in March.
In Jacksonville City Council District 14, Democrat Sunny Gettinger showed respectable first-month fundraising numbers in February, bringing in over $34,000. Gettinger still has a way to go to catch Republican Randy DeFoor, who raised $4,350 in March, and has nearly $90,000 on hand.
National attention for New Hope
The Florida Times-Union spotlights one of Jacksonville's best-known nonprofits, Operation New Hope.
The Donald Trump administration has taken notice. Weeks after CEO Kevin Gay met with Jared Kushner to talk prison re-entry, the Springfield group hosted HUD Secretary Ben Carson doing a roundtable with former inmates who reformed their lives and got jobs with JAXPORT.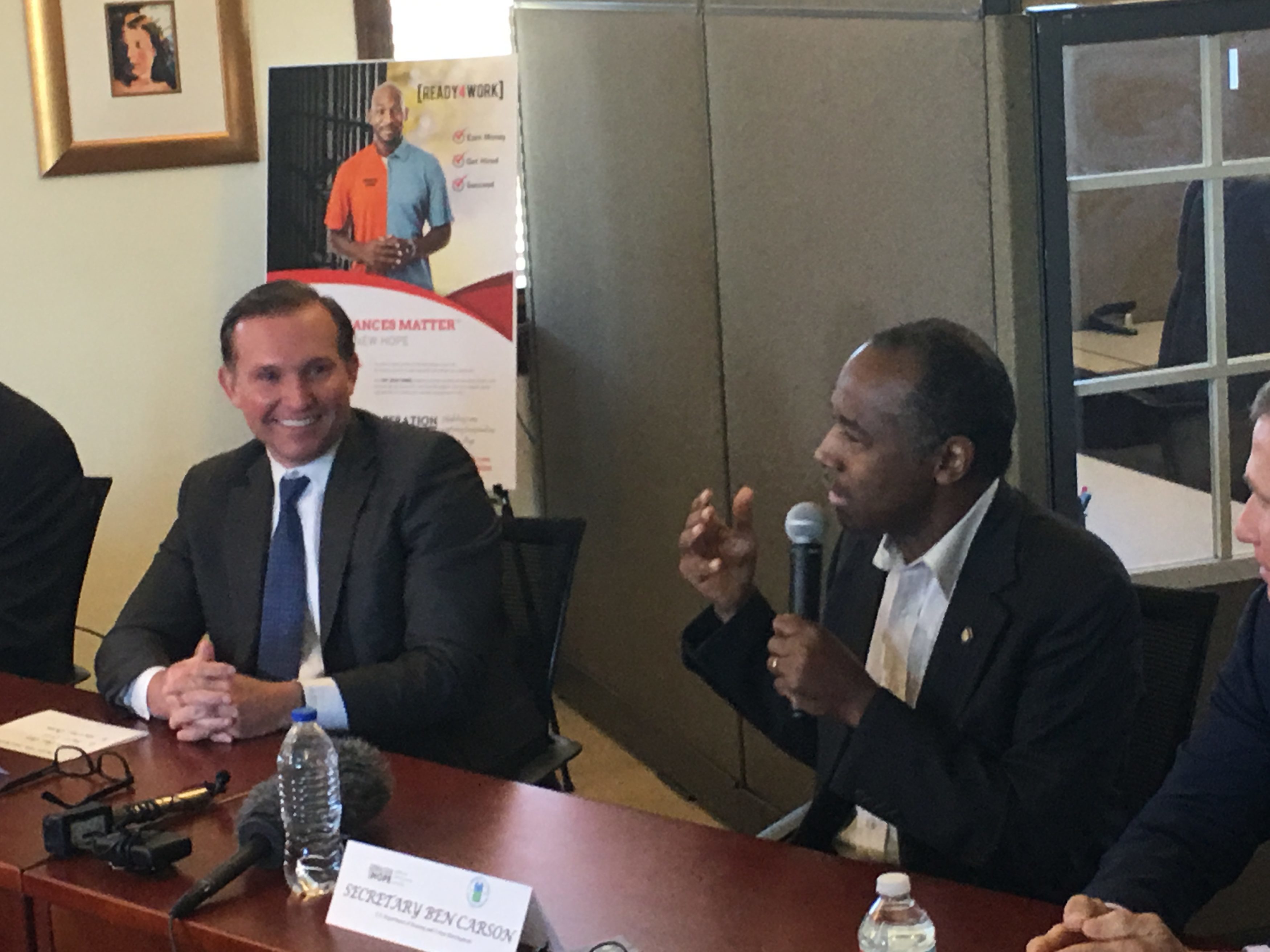 "It is the most bipartisan issue that our country has now," Gay said. "Our country just needs something that we can all come around on. I don't care where you are on the spectrum. Who can argue with improving public safety?"
As Florida Politics reported last week, Carson's comments were a breath of fresh air from a Republican administration that postures as a law and order shop. Carson spoke at length about the penal system's effects on young black men.
"Purely looking at the cost of someone who is incarcerated versus someone who is trying to bolster the economy," Carson noted, "the difference is night and day. When we start to think about it that way, what it costs to train somebody, what it costs for someone to go to college, it costs more to keep somebody incarcerated."
"It's also costing us their own positive contributions and one of the things we need to realize about our young people is that we have so many in our penal system, particularly young black males, is that for every one we can keep from going down that path of self-destruction, it's one less person we need to be afraid of or protect our family from," Carson added.
Pinto named '40 under 40′
This week, the Jacksonville Business Journal named Mark Pinto of the Fiorentino Group among 40 of Northeast Florida's brightest, most promising professionals under the age of 40.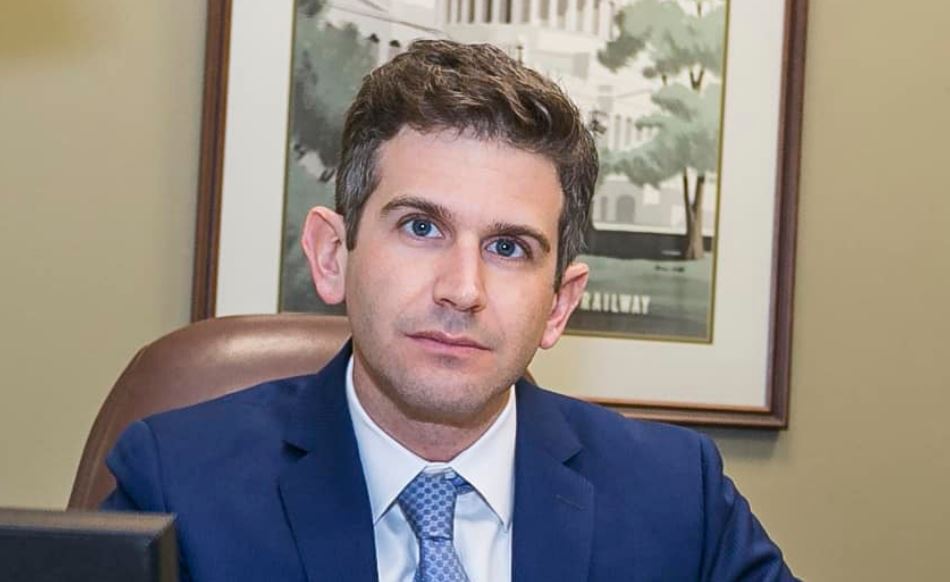 In 2012, Pinto served as the Special Assistant to then-Republican Party of Florida Chair Curry, where he worked with House and Senate Leadership, members of the Florida Cabinet, and the Governor's Office.
Pinto began his political career with Florida Senate President-designate Bill Galvano of Bradenton during his tenure as Rules Chair of the Florida House. He worked on Galvano's first political campaign and served as his aide in the House.
Prior to his service in the House, Pinto worked for former Congressman Dan Miller, also from Bradenton, and has been active in local, state, and national politics, and has volunteered and raised funds for numerous political campaigns. He also recently served on the St. Johns County Chamber Economic Development Council.
Fanatics owner mulls NFL team purchase
Jacksonville's Fanatics had all but cornered the market on licensed sports apparel. And soon, its owner may be moving from clothing to owning a franchise.
Per the Florida Times-Union: Fanatics CEO Michael Rubin is seriously interested in making a run at owning the Carolina Panthers.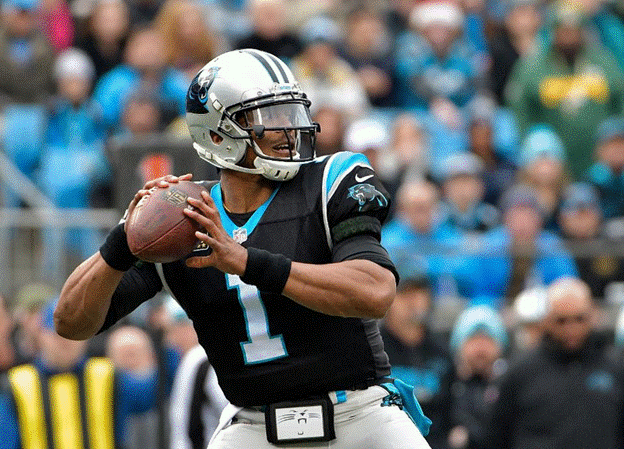 "Rubin would be entering a somewhat crowded field of bidders for the Panthers, who were put up for sale by owner Jerry Richardson late last year following allegations of inappropriate workplace conduct. According to ESPN, other bidders include a hedge fund billionaire and the founder and CEO of a debt collection firm."
"Rubin, 45, is worth an estimated $3 billion by Forbes and would be a familiar name to the league's other owners. Last May, the NFL invested $95 million for a 3 percent stake in Fanatics. That deal boosted Fanatics' value to more than $3.17 billion at the time."
DUUUUUVALLL for Y'all
Another piece of football news. In March, no less.
First Coast News reports that "The Jaguars, who caught flak from local groups after trademarking the phrase, "Duuuval," have seemingly dropped the trademark tag from their social media after receiving criticism for the move."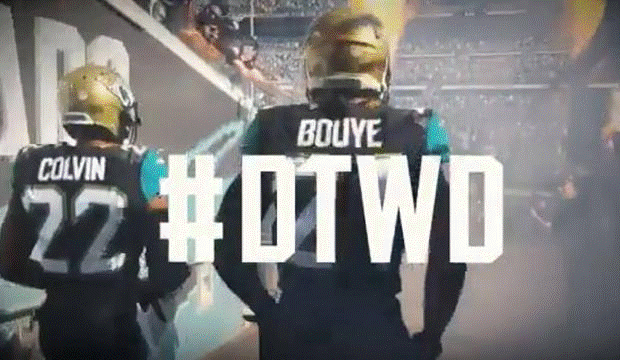 From the Jags: "It's important to note that the Jaguars have not submitted an application to register the wordmark 'DUUUVAL.' The only actions taken to date were intended to protect our ability to continue to use this specific wordmark to promote our fan base and our team in the future, given that it became associated with our fans and the team on a national level this past season. In addition, even if we were to seek trademark registration, it would not prohibit any fan from continuing to say or use the word Duval in general."
Long story short, keep yelling it from the mountaintop.