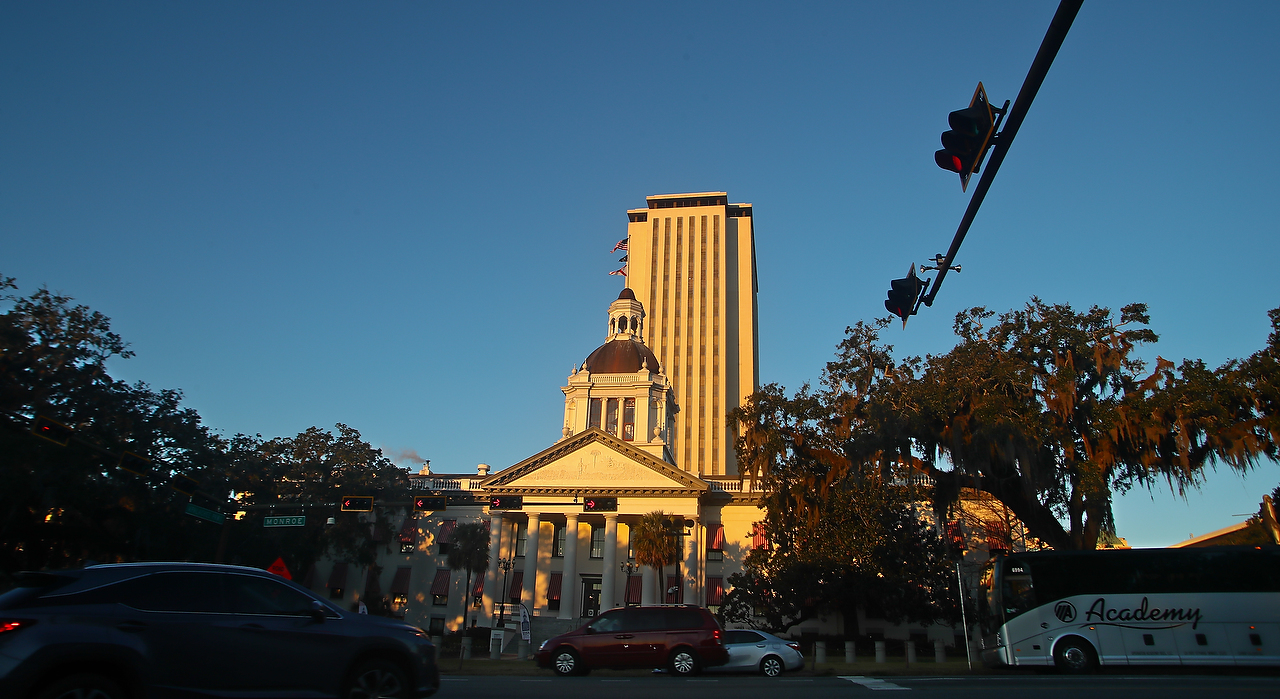 Sunburn — The morning read of what's hot in Florida politics.
By Peter Schorsch, Phil Ammann, Daniel McAuliffe, Jim Rosica, and Drew Wilson.
Before we dive into the action from the first session of the Constitutional Revision Commission, let's start the day with a major scoop from the campaign trail …
First on #FlaPol — Amid an increasingly competitive GOP primary for governor, Republican candidate Adam Putnam is naming Bret Prater as his new campaign manager, sources confirmed Monday night. In 2016, we called him "the steadiest, calmest, most accessible, friendliest, best-natured individual who has held the role he played in many, many years. He operates under the radar and likes it that way. Never asks for credit, always makes others look good, even when the news is bad." Prater was the Republican Party of Florida's Director of Party Development before joining the Florida House as Staff Director for then-Speaker Designate Steve Crisafulli. He became deputy chief of staff before leaving in mid-2016.
The news about Prater's hiring drew universal acclaim on social media Monday night, with even Ron DeSantis's campaign manager, Brad Herold, lauding the pick by tweeting, "Bret is as good as they come and a good choice by @AdamPutnam."
OK, so what's breakfast without two good scoops? Our second comes from the arena of public affairs.
Moore Communications Group is announcing a comprehensive rebranding today that "showcases its expansion and reputation as the creative agency of choice for clients across the country."
The agency is now Moore, a one-word name that the firm says communicates "boldness forged in a quarter-century tradition of excellence." CEO and Founder Karen Moore gave the company her name 25 years ago.
"We've had tremendous success over the past 25 years, and it was time to evolve our brand to reflect the agency we are today," said Moore. "We're looking ahead to a new Moore, one that will remain true to its roots and exhibit the type of confidence that can only come from a history of creative, award-winning work that moves the needle for clients."
Moore's name and brand identity demonstrate what the agency says is a "belief in the power of simplicity." The logo, consisting of the Moore "M" and the color magenta, one of the primary colors used in printing, speaks to the company's "assuredness and convictions." All involved in the rebranding insist that while Moore has a new name and a fresh look, the agency's values remain the same.
— SITUATIONAL AWARENESS —
— @TroyKinsey: [email protected]FLGovScott is announcing he's directing @MyFDOT to suspend additional payments for the now-collapsed #FIU bridge. "Before another dollar is spent on this bridge, we must know exactly what happened," he says.
— @CarlosGSmith: Weak. For @adamputnam to say Dems are "politicizing tragedy" at MSD comes straight from his thoughts + prayers playbook. REAL story is Putnam is panicked the Gov's race he thought he'd locked up by calling himself an 'NRA sellout' has slipped thru his gun-loving fingers.
— @LizbethKB: Thank you @FLGovScott for signing the comprehensive opioid bill that we passed this year. I'm proud to have worked with you and @RepJimBoyd to have passed meaningful legislation aimed at stemming the tide of addiction in our state.
— @Fineout: Evergreen tweet — "Why isn't the Legislature capable of dealing with this?" — Fla. CRC member Hank Coxe
— @MDixon55: First time I've heard "vig" used on the Senate floor. That's what Former Senate President @TomLeeFL calls it when lobbyist gets commission for getting a member project through legislature, then is expected to turn around and give a political contribution to those who have helped
— @Fineout: "Thank goodness not everybody is @mattgaetz," said his father, Don Gaetz, former state Senate president
— @RTemplin: I'm having intellectual and emotional whiplash. A terrible legislative session really ended over a week ago but my attention is still focused on the Florida Senate Chamber. Why, dear god, why!!
— @NWSMelbourne: Melbourne Airport has hit 90F so far this afternoon. This is the first time reaching 90F or higher since September 30 of last year!
— DAYS UNTIL —
March For Our Lives/#NeverAgain gun violence protest — 4; Major League Baseball Opening Day — 9; Easter — 12; NFL Draft begins — 37; Close of candidate qualifying for federal office — 44; Mother's Day — 54; Solo: A Star Wars Story premier — 66; Close of candidate qualifying for statewide office — 94; Primary Election Day — 161; College Football opening weekend — 165; General Election Day — 231; 'Hamilton' comes to the Straz Center — 331; 2019 Legislative Session — 350.
***Today's SUNBURN is brought to you by Spectrum Reach, the marketing platform of choice, connecting you to your target audience on TV, digital and mobile. With access to our powerful data and insights, solutions for every screen, and the best programming content on the top 50+ networks, we'll help you reach the right customers for your business. SpectrumReach.com #NeverStopReaching***
— CRC —
The long arm of special interests reaches even into the panel now meeting to review and offer changes to the state constitution, one member said Monday.
Discussion on the first proposal before the Constitution Revision Commission, a mandate on death benefits for survivors of first responders and military members, morphed into a bigger debate on what should really go into the state's governing document.
CRC member Chris Sprowls, a Republican House member from Palm Harbor, warned fellow commissioners to go back through the 36 active proposals and "find things that are pushed by special interests."
He didn't name any, but "I guarantee you (that) you will find some," said Sprowls, appointed by Speaker Richard Corcoran.
Commissioner Hank Coxe, a Jacksonville-based attorney and appointee of Chief Justice Jorge Labarga, said he expected "37 different analyses on why something should go into the constitution," referring to the 37 members of the commission.
Making a policy part of the constitution should require a "major stroke," adding he doesn't define that "by what's popular."
And Arthenia Joyner, a former Senate Democratic Leader from Tampa and also a Labarga appointee, said members should ask of any idea, "Is this a fundamental right?"
"Why did we put pregnant pigs in the constitution?" she said. "The people did that, because the legislature didn't."
The proposal (P49) went on to win approval 25-7. It now goes to the panel's Style and Drafting Committee and will come back to the full commission for a final vote.
As of the end of Session on Monday, the panel had cleared eight proposals.
"Proposal would make it harder to change constitution" via the News Service of Florida — Voters who decide not to mark ballots on proposed constitutional amendments would be counted as "no" votes, under a measure that the state Constitution Revision Commission began taking up Monday. The proposal, which the commission is expected to consider again Tuesday, would make it harder for constitutional amendments to win voter approval. Currently, constitutional amendments pass if they receive 60 percent support from voters who mark ballots on those issues. Constitution Revision Commission member Belinda Keiser described her proposal (Proposal 97) as a "way to encourage more voters to express their opinion." But groups that have passed constitutional amendments contend the proposal would "silence" voters. Keiser, the vice chancellor of Keiser University and an appointee to the commission by Gov. Rick Scott, noted that of 22 constitutional amendments approved by Florida voters during the past 12 years, 12 would have failed under her proposal. She also noted that in 2014, Amendment 1 would have been approved with about 70 percent of the vote if her proposal was in place.
"Amendment to button up 'write-in loophole' gets nod from CRC" via Jim Rosica of Florida Politics — A plan to close what's known as Florida's "write-in loophole" won a preliminary OK from the Constitution Revision Commission on Monday. Commissioners voted 21-12 to send the proposal (P11) to the body's Style and Drafting Committee for preparation as a ballot question. The proposal would still face a final vote afterward. Commissioner Sherry Plymale, who filed the measure, said the current write-in system is responsible for "delegitimizing elections." Her measure would "let all registered voters, regardless of party affiliation," vote in a primary election "if all the candidates … have the same party affiliation and the winner will be opposed only by one or more write-in candidates in the general election" … A Florida primary is open to all voters if candidates from other parties don't qualify to run. But state elections officials have opined that a write-in candidate qualifying for a general election in a race keeps a primary closed.
"Proposal takes aim at hospital 'certificates of need'" via Christine Sexton of the News Service of Florida — Commission member Frank Kruppenbacher initially proposed a constitutional amendment (Proposal 54) that would have prevented the state from limiting hospitals, nursing homes, hospices or intermediate-care facilities for individuals with intellectual disabilities through the granting of certificates of need. The proposed amendment was subsequently altered to make clear that while the so-called CON laws would be repealed, laws that restrict or limit the ownership of facilities would remain in effect. Kruppenbacher is now offering a revision, under the description "access to quality health care." Under it, the state could not prevent hospitals from entering counties if any existing hospitals in those counties have infection rates higher than the statewide average. The CON program is a regulatory process that has long required hospitals, nursing homes and other health providers to get state approval before adding new facilities or offering expanded services.
'Marsy's Law' delayed at CRC till Tuesday — A proposed constitutional amendment to give equal rights to crime victims is on hold at the Constitution Revision Commission. The plan had been called on Monday, but was 'temporarily postponed.' Commissioner Tim Cerio, who is sponsoring Marsy's Law for Florida (P96) said he wanted to wait to present the measure until co-sponsor Darlene Jordan is in Tallahassee; she had an excused absence for Monday. The amendment, if OK'd for the 2018 statewide ballot and passed by no less than 60 percent of voters, includes the right "to be heard in any public proceeding involving pretrial or other release," and "full and timely restitution in every case."
AARP supporting nursing home bill of rights — The AARP is sending letters of support for a proposal (P88) before the Constitution Revision Commission that would amend the state's governing document with a bill of rights for nursing home (NH) and assisted living facility (ALF) residents. AARP has "nearly 3,000,000 Florida members," it says. The letter was sent to CRC members, asking them to vote for the proposed amendment. "Establishing such rights in the Constitution would preclude them from diminishment by actions or omissions of NHs, ALFs and state policymakers."
"Bipartisan coalition targets CRC proposal 97" via Drew Wilson of Florida Politics — Citizens in Charge, which has backed initiatives imposing term limits on politicians, and Florida Conservation Voters, which pushed the Water and Land Conservation Amendment, both railed against CRC Proposal 97 in a Monday news release. In the 2016 election, Floridians cast nearly 9.5 million votes yet only 9.1 million marked "Yes" or "No" on the medical marijuana amendment. Under Prop 97, the amendment would need to achieve 60 percent support among the 9.5 million voters who participated in the election rather than the 9.1 million who voted for or against it — a difference of nearly a quarter million votes. Citizens in Charge and Florida Conservation Voters said in the joint news release that the change would make it harder for Florida voters to approve proposed constitutional amendments, by essentially recording a "No" vote any time a voter skips voting on a statewide ballot issue. The groups also announced a trio of ads … to make their opposition known to Florida voters. A recent poll from Clearview Research found 55 percent of voters are in support of the changes, while 27 percent were opposed and 18 percent were unsure.
Click on the image below to watch one of the group's ads:
"Constitutional review panel's "Process" has its own lobbyists" via Jim Rosica of Florida Politics — From A. Duda & Sons, Inc., to Zurich American Insurance Co., 44 pages' worth of concerns now have registered to lobby the Constitution Revision Commission (CRC). The list of "principals" and of lobbyists (259 pages) represents nearly interest and industry in the state, such as education, health care, technology, alcoholic beverages, local governments, and gaming, to name a few.
— PATRONIS ON A ROLL —
CFO Jimmy Patronis is swimming in support of a long line of Florida political all-stars backing his re-election bid for the Cabinet seat.
Attorney General Pam Bondi, Patronis' term-limited colleague, led the pack of recent endorsements and, per a release first shared with Florida Politics, is joined by former Florida House Speakers Crisafulli, Will Weatherford, Dean Cannon, Larry Cretul and Allan Bense.
"I have seen firsthand what an impressive job Jimmy is doing as our Chief Financial Officer," Bondi said in her endorsement of Patronis, who last year was chosen by Gov. Scott to replace former CFO Jeff Atwater.
Nods from superiors: Patronis served in the House under Republican Speakers Cretul, Cannon, Weatherford and Crisafulli — and they all sang praises of his leadership, fiscal responsibility and value-based approach to government. Weatherford said: "I've known him for years and his tremendous work ethic along with his heart for his job and genuine care for the well-being of Floridians make him an excellent Chief Financial Officer for our state. I'm looking forward to helping him secure another term in this job."
Predecessor approval: Patronis took over when Bense left his seat in the Legislature. The former Speaker had this to say of Patronis: "He addresses each issue he encounters with Floridians' best interest in mind. He truly understands the needs of Florida families."
That, too: Patronis, who serves as the state's fire marshal, helped champion a legislative victory this year for first responders in a bill that extended workers' comp to cover PTSD and related mental health injuries. Both Bondi and Cretul acknowledged his work for police, paramedics and firefighters in their endorsements.
— NOTES FROM THE CAMPAIGN TRAIL —
"NRA lobbyist accuses Corcoran of 'treachery' for supporting gun bill" via Zac Anderson of the Sarasota Herald-Tribune — Marion Hammer, the NRA's Florida lobbyist and the past president of the gun rights group, sent out an email blast to NRA members Monday that accuses Corcoran of "treachery" for backing a bill that raises the age for purchasing long guns in Florida to 21, institutes a three-day waiting period for purchasing such guns and bans so-called "bump stocks" that simulate fully automatic fire. Hammer's email states that Corcoran added "insult to injury" during an interview with the Herald-Tribune last week. During that interview, Corcoran said the gun legislation is a major victory for gun rights supporters because it also includes a provision that creates a pathway for school districts to arm certain employees, including some teachers. "Corcoran tried to justify his treachery by ignoring the damaging gun control he supported and then claimed the effort to arm school employees makes it 'one of the greatest Second Amendment victories we've ever had' because it ends 'gun free zones on school campuses,'" Hammer wrote, adding: "That is complete nonsense."
"Ted Deutch, Jared Moskowitz blast Putnam, DeSantis on guns" via Dara Kam of the News Service of Florida — The Florida Dems — who aren't running for governor, as far as we know — spoke to reporters during a conference call Monday morning, with Moskowitz challenging both "empty suit" Putnam and DeSantis to a debate on the issue. "I'll meet in Taylor County, if that's what they want," Moskowitz, a Coral Springs Democrat who graduated from Marjory Stoneman Douglas High School, where 14 students and three staff were slaughtered on Feb. 14. Moskowitz condemned Putnam, who has said he would not have signed the bill into law, for failing to visit the school, something Scott and the other members of the Florida Cabinet did, and for not meeting with students who traveled to the Capitol to lobby for school safety measures and stricter gun regulations. "He hid in his office on the ground floor while everybody else was trying to figure out how we work together to keep kids safe in schools," Moskowitz said during the conference call. DeSantis, too, "did not bring anything to the table," according to Moskowitz.
A deep-dive of a sensitive issue worthy of the click — "As prosecutor, did Ron DeSantis go easy in child porn cases?"
Assignment editors — Former Miami Beach mayor and Democratic candidate for Governor Philip Levine will speak at multiple events at Florida International University. He will address climate change activism at 8:15 a.m., give a keynote address on 'resiliency,' 9:10 a.m.; and participate in the FIU Climate Resiliency Panel Discussion, 9:50 a.m.; all at FIU's Ernest R. Graham University Center, 11200 S.W. 8th St., Miami.
Attorney General Pam Bondi endorses Patronis for CFO — Chief Financial Officer (CFO) Patronis got Bondi's endorsement in his bid for a full elected term: "I have seen firsthand what an impressive job Jimmy is doing as our Chief Financial Officer," Bondi said in a statement released Monday. "He is dedicated to fighting insurance fraud and scams that hurt Floridians. He is also an unwavering advocate for our firefighters and first responders. I am honored to support Jimmy." Patronis was appointed to the position by Gov. Scott to serve the remainder of former CFO Jeff Atwater's second term when he left early to become CFO for Florida Atlantic University.
"
Al Lawson on defense over gun record in Democratic primary
"
via Emily Goldberg of POLITICO — Lawson has found himself on defense over his gun record in his Democratic primary as opponent Alvin Brown has made firearms a central issue in the wake of last month's mass shooting at Marjory Stoneman Douglas High School. Brown, the former mayor of Jacksonville, has scoured Lawson's record and criticized everything from his 2005 vote in the Florida Legislature for the controversial "Stand Your Ground" bill to accepting $2,500 in "blood money" from the National Rifle Association. Lawson said the alleged NRA donation was a clerical mistake, in which his staff entered a code for the wrong organization. The donation no longer appears on the Federal Election Commission's website. But the bitterness isn't going away in what has quickly become the state's most brutal Democratic congressional primary, which is unfolding in a minority-heavy seat that stretches across half of North Florida. The winner is all but certain to win in November because nearly 60 percent of the district's registered voters are Democrats.
"Mike Miller, Scott Sturgill pick up endorsements in GOP congressional primary" via Steven Lemongello of the Orlando Sentinel — Miller, a Winter Park Republican, was backed Monday by fellow state Rep. Joe Gruters, a Sarasota Republican, also Florida chair of Donald Trump's campaign. Meanwhile, businessman Scott Sturgill was endorsed Monday by former state Senate President Mike Haridopolos, a Merritt Island Republican, now the owner of consulting firm MJH Consulting. Gruters said he was supporting Miller "because I know he will work with President Trump to protect our borders, ensure tax reforms, and bolster our military." Haridopolos' endorsement of Sturgill comes after the Sanford businessman picked up the endorsements this month of Altamonte Springs Mayor Pat Bates, Oviedo Mayor Dominic Persampiere and Longwood Mayor Benjamin Paris and the four other Longwood commissioners.
"James Buchanan running for House again" via Zac Anderson of the Sarasota Herald-Tribune — Looking to bounce back from his loss in the District 72 state House special election, Sarasota real estate professional James Buchanan announced Friday that he will run for the District 74 House seat being vacated by Rep. Julio Gonzalez. Buchanan, the son of U.S. Rep. Vern Buchanan, lost to Siesta Key Democrat Margaret Good in the closely watched District 72 contest last month. But District 74 leans significantly more Republican. While President Trump carried District 72 by less than five percentage points, Trump carried District 74 by 23 percentage points. District 74 encompasses the communities of Nokomis, Venice, North Port and Englewood in southern Sarasota County, and eastern Sarasota County south of Clark Road.
"George LeMieux endorses Matt Spritz for HD 89" via Drew Wilson of Florida Politics — Spritz announced Monday that he'd picked up an endorsement from LeMieux, who served as a U.S. Senator from 2009 through 2011. "I proudly endorse Matt Spritz for State Representative," LeMieux said. "Matt's a natural leader, whose energy and commitment to community is refreshing. He's not afraid to take on tough issues and understands that pro-business policies are absolutely critical to create more jobs for hard-working Florida families." … Spritz faces Delray Beach accountant Michael Caruso in the Republican Primary for the seat, which is currently held by termed-out Republican Rep. Bill Hager. … Through February, Spritz was in the No. 2 spot in money race behind Caruso. He had nearly $106,000 on hand including $40,000 in loans. … HD 89 leans Republican.
"Rob Panepinto's fundraising success gains attention in Orange Co. mayor race" via Steven Lemongello of the Orlando Sentinel — His initial $100,000 self-contribution kicked off a fundraising bonanza that led to the newcomer keeping pace with Demings, a prolific money raiser himself, in a campaign to lead a county with more than 1 million people and a budget of $4 billion. Panepinto's campaign raised more than $37,000 in February to reach a total of $300,000, according to the Supervisor of Elections office, while Demings raised about $35,000 in February to reach $385,000. The PAC supporting Demings raised more than $28,000 in February to total $155,000, while Panepinto's related political committee raised an additional $22,000 in February and $116,000 overall. Money isn't everything in a campaign, of course. Bill Segal outraised Teresa Jacobs with more than $1 million to her $558,000 in the 2010 mayoral race, and yet Jacobs defeated him in a runoff. But Panepinto's success so far has already had a major impact. (Bill) Sublette, the Orange County School Board chairman, was one of the biggest names running but lagged behind Panepinto in raising money and dropped out in January.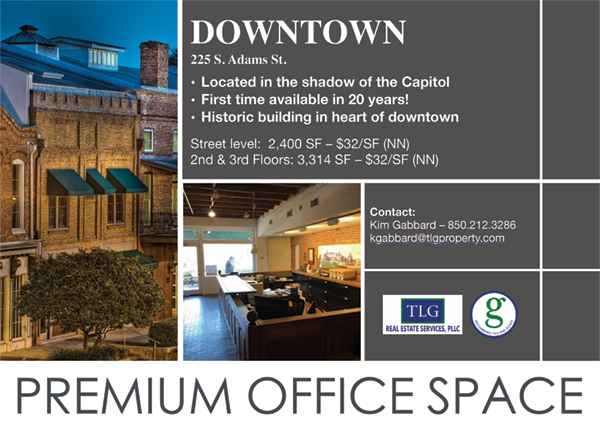 — STATEWIDE —
"Nikolas Cruz's brother arrested, accused of trespassing at Marjory Stoneman Douglas" via Tonya Alanez of the Sun-Sentinel — Zachary Cruz, the brother of the man who killed 17 students and staff at Marjory Stoneman Douglas High School, was arrested Monday for trespassing at the Parkland school, officials said. The Broward Sheriff's Office said Zachary, 18, rode his skateboard at 4:30 p.m. across the campus where his older brother, Nikolas, went on a shooting spree with an AR-15 rifle. Zachary Cruz told deputies he visited the school "to reflect on the school shooting and to soak it in," according to the arrest report. He had been warned by school officials to keep away from the school. Zachary Cruz has been living with a family friend, Rocxanne Deschamps, in Lantana since the death of his mother in November. "I don't want to be alive. I don't want to deal with this stuff," Zachary Cruz told Deschamps on the night of the shooting, according to a report from the Palm Beach County Sheriff's Office. Two days after the shooting Zachary Cruz told a deputy that he felt "somewhat responsible and guilty about the incident and that he could have possibly prevented [it]," that report said. He also told the deputy that he "doesn't understand why his brother would have done this."
"Rick Scott signs opioid bill into law, signifying Florida's first major response to crisis" via Emily Mahoney of the Tampa Bay Times — Gov. Scott signed a bill into law on Monday that represents the state's first wholesale Legislative response to the crisis that kills about 16 Floridians per day. The new law sets aside about $53 million, in addition to funds in the budget signed last week which brings the total to about $65 million, used to enhance opioid treatment, law enforcement response and provide the lifesaving overdose reversal drug Naloxone to first responders … It creates a three-day limit on powerful opioids for patients with acute, short-term pain, with some exceptions for a weeklong supply. Some people, like cancer patients, will not be affected. It also requires prescribers and pharmacists to use the Florida Prescription Drug Monitoring Program, a statewide database of controlled substance prescriptions and ramps up penalties for doctors that give out drugs without proper medical justification. The opioid bill nearly died in the Legislature this year, after a last-minute dispute broke out between the House and Senate over which types of drugs could be purchased to treat addiction. But lawmakers settled on three drugs and it was passed late on the final night of the Session.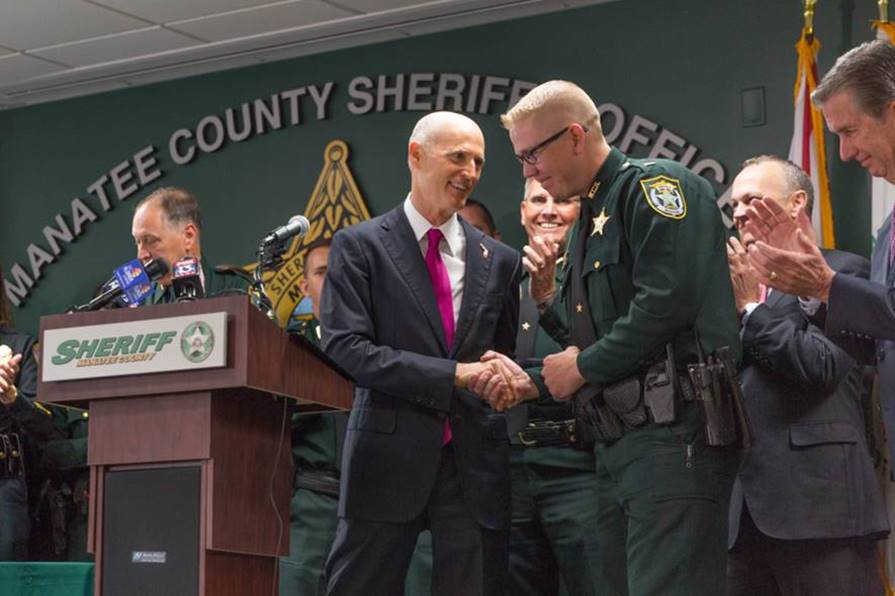 "Florida to replace Confederate statute in U.S. Capitol" via The Associated Press — Gov. Scott signed the bill (SB 472) making that step official Monday. The bill removes a statue of Confederate Gen. Edmund Kirby Smith and replaces it with a statue of Mary McLeod Bethune. She founded a school that would eventually become historically black Bethune-Cookman University in Daytona Beach. Bethune's statue would be the first African-American woman in Statuary Hall.
Assignment editors — Gov. Scott has two events Tuesday: He will announce Florida's 2017 tourism numbers and "highlight VISIT FLORIDA's $76 million funding level for the coming year" at the Naples Zoo. The announcement is 9:30 a.m. The zoo is at Lagoon Loop (1590 Goodlette-Frank Road), Naples. Scott also will attend the Ardie R. Copas State Veterans' Nursing Home groundbreaking ceremony. That's at 2 p.m., 10700 SW Tradition Parkway, Tradition.
"Restraining order issued against stalker of Lauren Book" via Florida Politics — The 17th Judicial Circuit Court last week approved a permanent restraining order to keep Derek Logue away from Democratic state Sen. Book, according to documents obtained by Florida Politics. According to the petition filed by Book's attorneys, Logue has targeted Book since at least 2009 through obscene YouTube videos and a website dedicated to "exposing" her and her father, lobbyist Ron Book. Logue, a convicted sex offender, used often obscene language and blasted Book in those videos for playing the "victim card" to advocate for Lauren's Kids, her charity focused on stopping child sexual abuse. In April 2017, Logue traveled to the Tribeca Film Festival in New York to heckle Book during a question-and-answer session … A few months after his Tribeca outburst, Logue posted a video on Twitter entitled "You are a C**t" that included lyrics saying he would "f**k up [Book's] face." That video was deemed a credible threat to Book's safety … The court approved the restraining order, which requires Logue to stay at least 500 feet away from Book's house and car, 1,000 feet from her person, and prohibits him from contacting her directly or indirectly in any way.
"Voters want taller buildings for Key West affordable housing. Here's what happens next" via Gwen Filosa of the Miami Herald — Key West voters did what Mayor Craig Cates wanted them to do in last week's referendum: Approve a measure to raise the allowable building height on a Stock Island property up to 40 feet. The referendum means as many as 104 units of affordable housing can be built on the College Road property, about 30 more homes than if the height limit had stayed at 25 feet. Cates says the next step is to prepare a request for proposals, or a bid, to see which construction companies or developers want in on the project. "I hope to have it ready for the April 3 [City Commission] meeting, for us to approve it and discuss it," Cates said. "We don't have to approve it to go out but I think we all want to be on the same page since it's so important." Tuesday, 16 percent of registered Key West voters participated in the referendum and it passed 58.4 percent to 41.6 percent (1,383 votes for, 986 votes against).
Appointed — Dr. Rolando Montoya to the Miami Dade College District board of trustees.
— FIU BRIDGE —
"Scott orders halt to federal funding to collapsed FIU bridge project" via Arek Sarkissian of POLITICO Florida — Gov. Scott ordered the Florida Department of Transportation to halt the flow of more than $13 million in federal funding toward the construction of a bridge at Florida International University that collapsed last week, killing six people. In a statement Monday, Scott said no additional money should go toward the project until the National Transportation Safety Board completes its investigation into the cause of the Thursday collapse. The NTSB has said it could take months to finish the investigation. "Before another dollar is spent on this bridge, we must know exactly what happened," said Scott. "FDOT is working hand-in-hand with the NTSB in its investigation and until it's completed, all taxpayer dollars will be withheld." FDOT acted as "a pass-through" for federal funding to FIU. FDOT was quick to distance itself from the project … FDOT serves as a pass-through for the $13.6 million in federal cash set aside for the bridge project. Less than $11.4 million of the money comes from a federal grant created to fix crumbling infrastructure around the country.
"FIU president: University 'followed all proper procedures' on bridge project" via David Smiley of the Miami Herald — Florida International University's president on Monday defended the school's handling of a project to build a pedestrian bridge that collapsed onto traffic Thursday, killing six and leaving behind questions about what exactly went wrong. "FIU has a thorough process for hiring contractors for building projects and works with all appropriate authorities to follow the legal and regulatory requirements," President Mark Rosenberg said Monday in a letter to the "university community" released through a university spokeswoman. "We are confident that FIU followed all proper procedures and protocols." Rosenberg said FIU is working with the National Transportation Safety Board — the federal agency leading the investigation into what happened — and has "a sense of urgency about getting to the bottom of the incident." In close coordination with the state, the university acted as the lead agency on the bridge project, pushing for a federal funding grant, selecting a developer and conducting inspections.
"Orlando law firm files first suit against FIU bridge builders" via Ryan Gillespie of the Orlando Sentinel — Orlando law firm Morgan & Morgan filed Monday the first lawsuit against the companies that built the pedestrian bridge that collapsed near Florida International University in Miami last week, killing six people. The suit was filed on behalf of Marquise Rashaad Hepburn of Miami, who was riding his bicycle to work and passing beneath the south end of the bridge when it crumbled. Amid the chaos, a driver hoping to avoid the wreckage veered into Hepburn's bicycle, tossing him to the ground, attorney Matt Morgan said at a news conference Monday. The suit, filed in Miami-Dade Circuit Court, names FIGG Bridge Engineers Inc., Munilla Construction Management LLC., Networking Engineering Services Inc., Bolton Perez & Associates and Louis Berger U.S. and alleges negligence. It seeks in excess of $15,000 in damages. In Orlando, Morgan said litigation could take years and speculated legal claims filed by all of the victims could soar.
— "Miami's prosecutor previously recused herself from FIU case for conflicts of interest" via Jerry Iannelli of the Miami New Times.
"Where did their Twitter go? FIU bridge builder MCM deletes social media accounts" via Monique O. Madan of the Miami Herald — Munilla Construction Management, the construction firm behind the Florida International University pedestrian bridge that collapsed last week, has deleted its Twitter account. It's unclear when the company did away with the page, along with content that once boasted about the state-of-the-art bridge. The company's Facebook and Instagram pages also have been deleted. MCM's website and LinkedIn page are still active. Just a week before the bridge collapsed at the center of Southwest Eighth Street and 109th Avenue, killing six people, MCM tweeted about the mammoth structure's weight. "#FunFact: The new pedestrian bridge connecting @FIU to the @CitySweetwater weighs 950 tons, equivalent to approximately 271 elephants! #WeAreMCM," the company posted … An MCM spokesman said Monday that the company temporarily deactivated the accounts "out of consideration to the families of victims."
— OPINIONS —
"The details of health care regulation don't belong in the Florida Constitution" via the Orlando Sentinel Editorial Board — There are some proposals among the three dozen or so the commission is scheduled to consider this week and next that don't belong anywhere near the constitution. They deal with evolving areas of policy and regulation, rather than enduring governing principles. One misplaced proposal could have a large, lasting — yet uncertain — impact, particularly in Central Florida: Proposal 54, which would eliminate the state's certificate of need requirement for hospitals. Commissioners would be foolish to sideline legislators and regulators in this area. Gov. Scott, a former private hospital executive, is not a CON fan. So one of the governor's 15 appointees on the 37-member commission, Orlando lawyer Frank Kruppenbacher, has sponsored a proposed amendment that would effectively eliminate CON for hospitals in many Florida counties. While most states have CON requirements, 14 don't. It's difficult to draw general conclusions from their experiences — each state is different — but CON supporters and opponents specialize in cherry picking data to bolster their positions.
— ALOE —
Actual news release from the Florida Fish and Wildlife Conservation Commission — "April 15 marks start of Florida's bat maternity season"
"Spring break pushing gas prices higher" via John Hielscher of the Sarasota Herald-Tribune — Local gas prices ended their brief retreat, rising 2 cents over the week as demand spiked and supplies tightened. The trend higher is expected to continue. "The national average now stands at its highest level in over a month and is likely to continue moving higher in the weeks ahead as demand continues to recover from the winter blues and the transition to summer gasoline kicks into high gear," said Patrick DeHaan, head of petroleum analysis for price-tracking website GasBuddy. "Overall, gas prices this spring will come in some 10 percent to 25 percent higher than a year ago, removing billions of dollars from other areas of the economy that will instead be funneled to the pump." Prices at the pump had declined slightly for several weeks, but analysts expected them to rebound due to several factors. "Gasoline supplies took a sharp dip last week, as exports rose and refineries began to switch from summer- to winter-blend gasoline," said Mark Jenkins, spokesman at AAA in Tampa. "In addition, demand in the Southeast — especially in Florida — is strong, as Americans hit the road for spring break."
"Jacksonville man sees beach one last time before going blind" via Deanna Bettineschi of WJAX — Woody Parker, who is suffering from glaucoma, wanted to catch perhaps his final glimpse of Fernandina Beach. Wish of a Lifetime, a wish-granting organization for seniors, and Brookdale Senior Living got together to help Parker's dream come true. With his wife, Genie Parker, by his side, he was able to take in all the sights of the beach one last time. "I love it. I love the beach," Parker told WJAX. "There's nothing like the sound of the beach with the waves crashing."
"Proof Brewing relocating to former Coca-Cola building" via TaMaryn Waters of the Tallahassee Democrat — Tallahassee's first and largest craft beer distributor — is leaving its Railroad Square location and moving a quarter mile away to the south side. The former Coca-Cola Bottling Company, located at 1320 S. Monroe St., allows Proof to drastically upgrade its production capacity from 6,000 barrels to 30,000 barrels per year. Proof first opened in 2012. Owners Byron and Angela Burroughs are pioneers in the city's increasingly popular beer scene. The new location features a larger tasting room and an outdoor area, a retail store, space for private events, a full kitchen and a beer garden.
Happy birthday to Rep. (soon Judge) Larry Metz, our friend Bill Helmich, as well as Jacob Engels, Chris Licata, Melissa Ross, and Aakash Patel.