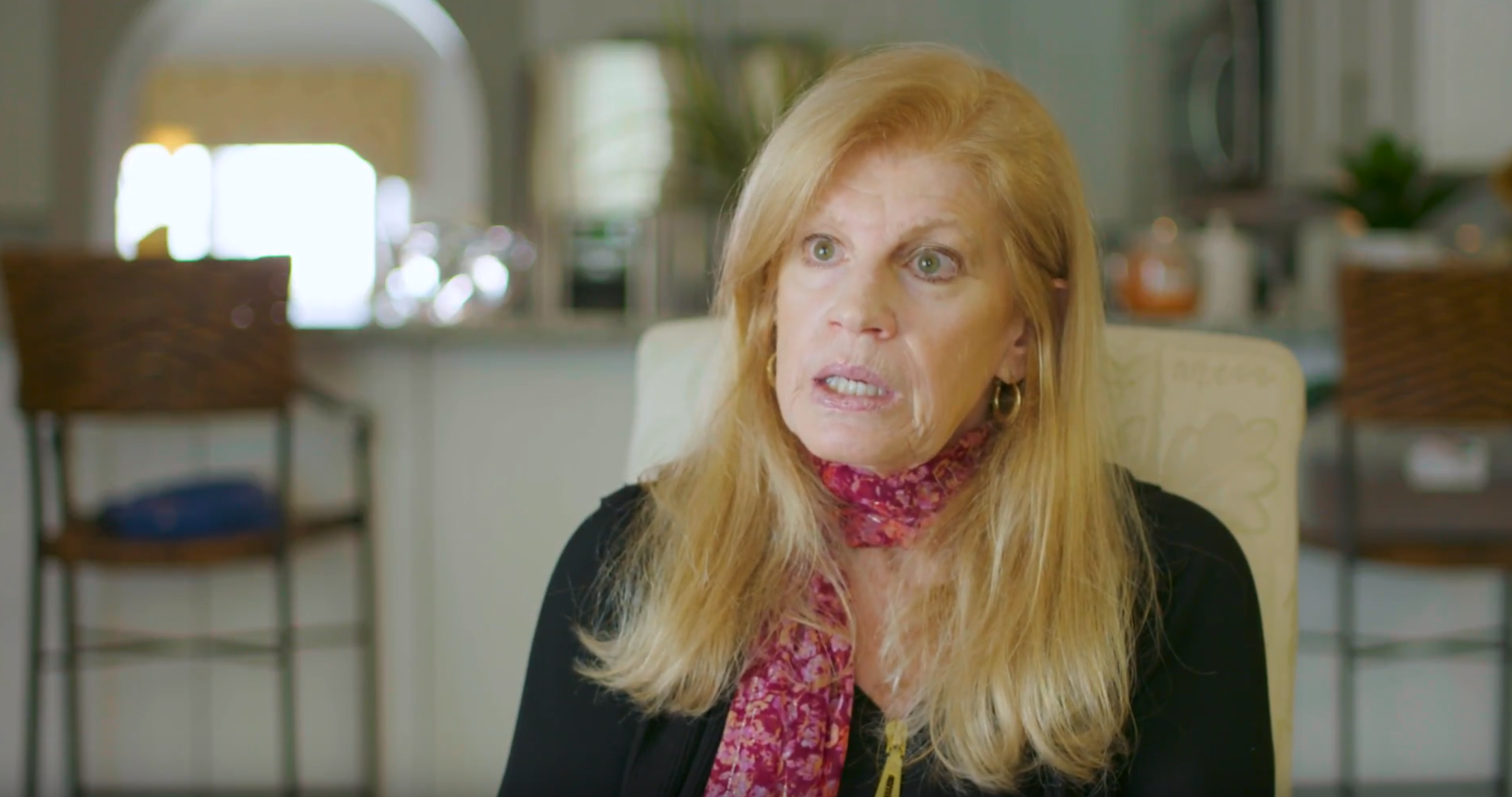 A coalition of businesses advocating for Assignment of Benefits reform released a new video Monday detailing the story of a Florida homeowner who was the victim of a shady contractor.
In the Consumer Protection Coalition video, Weeki Wachee homeowner Barbara G. details the 10-month saga she went through after finding a leak under her kitchen sink last year.
When she noticed the water damage she called up a water restoration contractor, who had her sign paperwork giving away the benefits to her insurance policy.
"Just sign this piece of paper and everything will be fine," she recalled the contractor saying. "I had never heard of an AOB – an Assignment of Benefits."
Barbara said the contractor didn't repair the sink, but tore her kitchen apart, breaking the sink, her countertops and ripping out her kitchen island and cabinets. By the time the insurance company arrived, all evidence of the original leak had been destroyed.
"We were never asked to pick the cabinets — we were given a choice of colors — but not the type or the depth of the cabinet, so I can't even fit a dish in," she said. "And we never knew what anything cost, they said it was not their policy to tell us what anything cost."
The final bill to the insurance company: more than $36,000.
"This is up there in the top-5 of abuses that I feel that nobody should have to go through," she said. "In a home that you love that you cherish and people come in and they just make a mockery of everything that you've put in your home over a leak under the kitchen sink."
"It's abuse. It's out-and-out abuse."
The video ends by encouraging viewers to visit the coalition's website and to call their state lawmakers to "tell them to stop AOB abuse."
The Consumer Protection Coalition is spearheaded by the Florida Chamber of Commerce, and its membership includes business leaders, consumer advocates, real estate agents, construction contractors, insurance agents and insurance trade groups working to end AOB in Florida.
"Barbara's story is just the latest example of a Floridian who fell victim to AOB abuse," said Edie Ousley, vice president of public affairs for the Florida Chamber.
"As AOB abuse has grown and spread, more residents are stepping forward to share their stories and warn others about the risks of signing an AOB. These are honest, hardworking Florida families who are being hurt by loopholes in state law that the Legislature can fix."
The video is below.