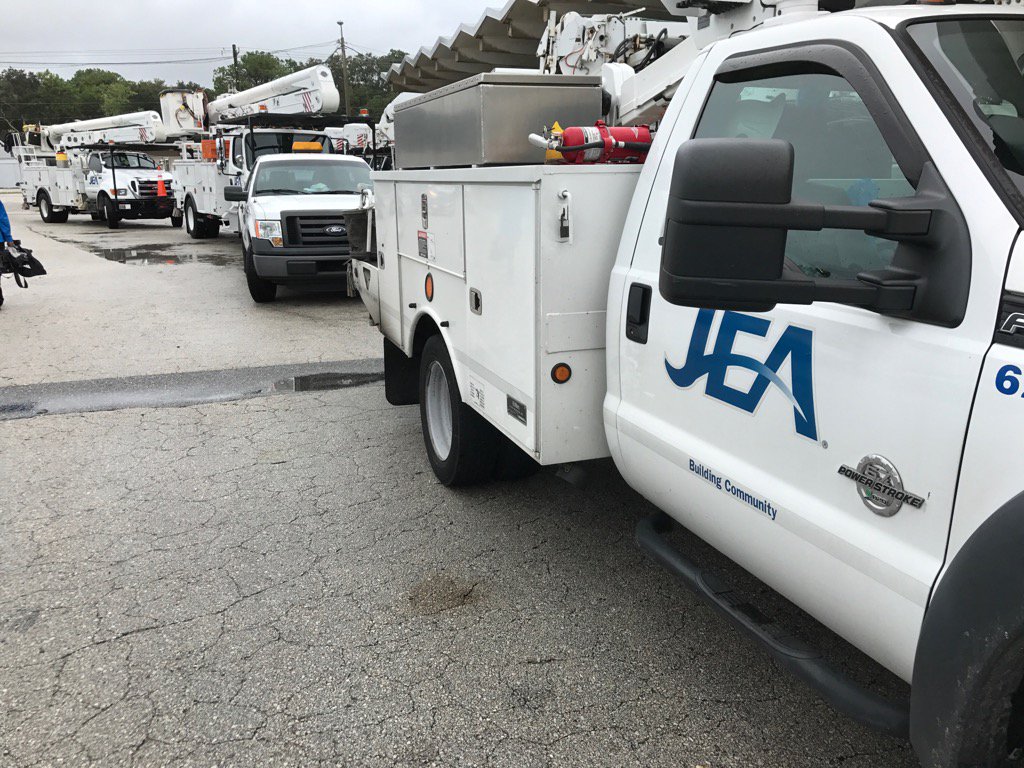 Even as well-connected lobbyists for major utility companies hover over Jacksonville's JEA ahead of a potential sale, five utility unions combined in opposition to any moves Friday.
Per a statement from the five unions: "It is the official position of the JEA Union Leadership that a privatization of JEA would have severe, harmful, and long term detrimental economic impacts on all stakeholders."
The group "believes privatization of JEA to be harmful to all stakeholders, our joint statement is that we hereby declare that a privatization of JEA is not in the best interest of the public, City, or JEA. Therefore, we jointly and respectfully call for an end to the initiative to privatize JEA and we call for our leaders to do the same by voicing their opposition to JEA privatization, publicly."
Signatories include American Federation of State, County & Municipal Employees, International Brotherhood of Electrical Workers. Jacksonville Supervisor Association, Labors International Union of North America, and the Professional Employees Association.
This statement comes on the heels of JEA linemen meeting earlier in the week with Mayor Lenny Curry, a meeting that was framed by the mayor's office as productive.
Curry is already running for re-election on the March 2019 ballot, and raised $1.5 million in his first month as an active candidate.
He faces no meaningful opposition on the ballot, though there is some speculation that a politician opposed to the JEA sale may use this polarized issue to launch a bid.
Curry has given no indication that he intends to come out against a sale, a concept floated publicly for the first time in his administration last year by outgoing JEA Board chair Tom Petway, a staunch supporter of Curry politically.