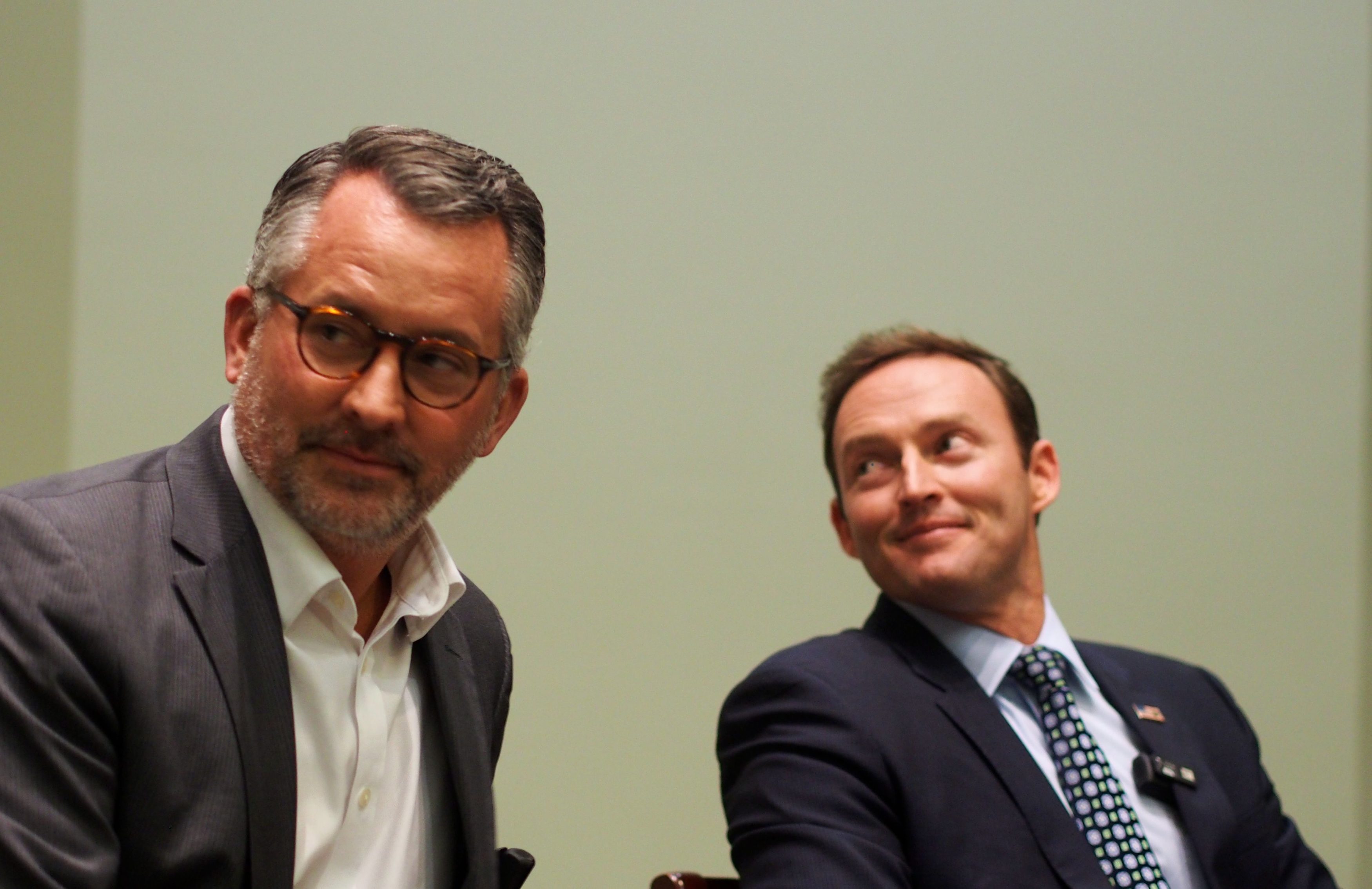 The speaking tour continues for two former congressmen, with a stop at Jacksonville University Tuesday evening.
Republican David Jolly and Democrat Patrick Murphy will discuss a question they have been mulling since last summer: "Why Gridlock Rules Washington and How We Can Solve the Crisis."
The event kicks off at 7:00 p.m. at JU's Davis School of Business.
Jolly, a Republican from Pinellas County, won the special election in early 2014 to succeed the late Bill Young; he was re-elected later that year. He lost his bid for re-election in 2016 to Democrat Charlie Crist after his 13th Congressional District was redrawn up with plenty more Democrats after the Florida Supreme Court ruled that the district had been illegally drawn up by the Florida Legislature.
"I think what Patrick and I are focusing in on is regardless of where you consider yourself on the (political) spectrum, there's a path forward to working together, and in this environment I don't think there's enough people speaking to that," said Jolly.
Murphy was a two-term Democratic Representative from Jupiter who narrowly defeated Republican Allen West in Florida's 18th Congressional District in 2012. He was the Democratic Party's nominee for U.S. Senate last fall but lost to GOP incumbent Marco Rubio.
"One of the biggest things that are frustrating Americans on both sides of aisle, and perhaps resulting somewhat in President Trump's election, was the lack of progress that people have been seeing," said Murphy last year.