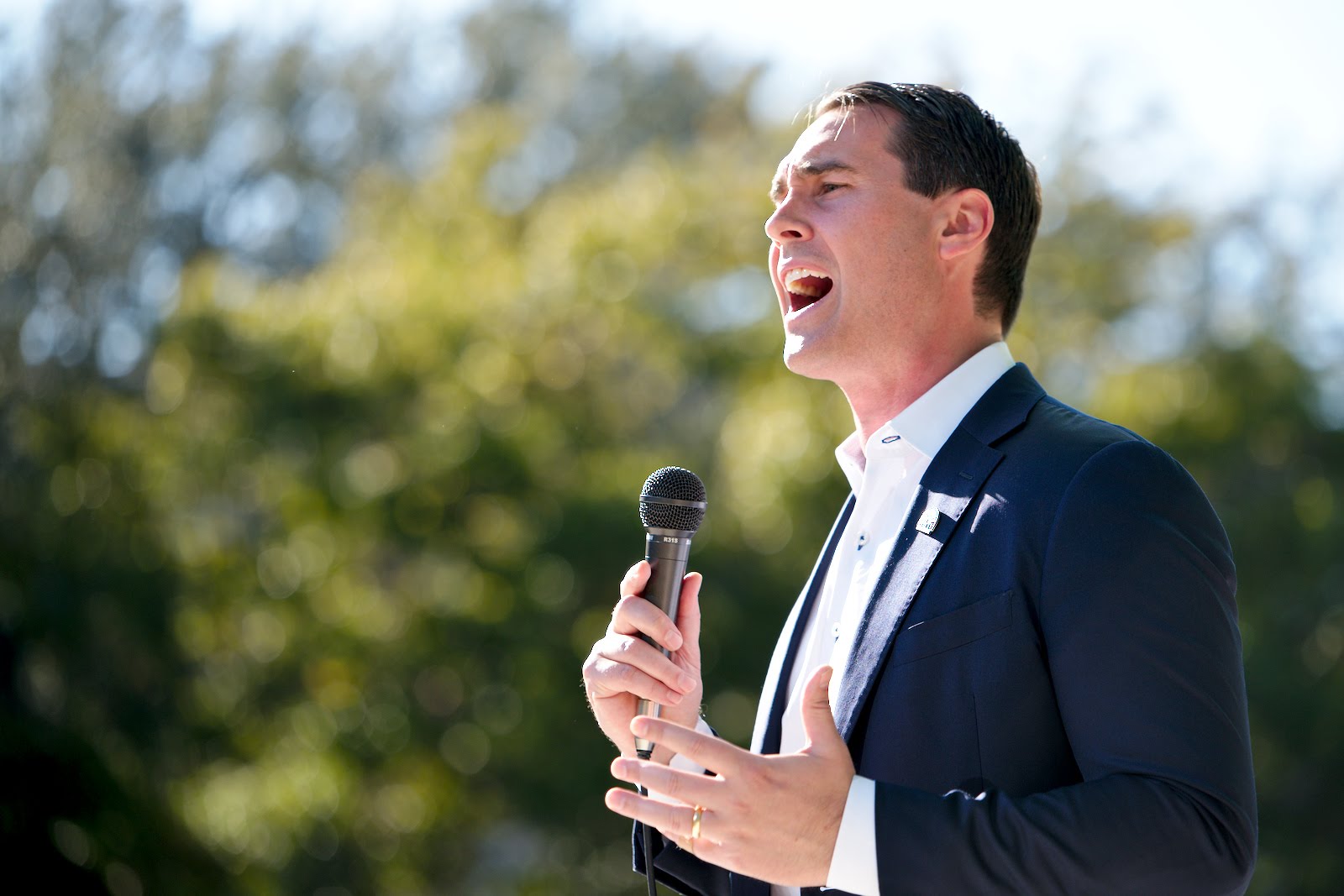 Democratic gubernatorial candidate Chris King blasted Gov. Rick Scott for having the temerity to launch his U.S. Senate bid from Orlando, where in 2016 a single gunman killed 49 and wounded 58 at the Pulse nightclub.
"Rick Scott launching his campaign from Orlando takes some gall –– 612 days passed between the shootings at Pulse and Parkland and Governor Scott did nothing to keep Floridians safe," King said in advance of Scott's announcement.
"Just like the rest of the Tallahassee establishment, Rick Scott is only looking out for himself –– that's why he gave tax breaks to wealthy and powerful millionaires like himself while slashing education spending and refusing federal help for hundreds of thousands of Floridians without health insurance.
"Floridians are going to reject Rick Scott's self-serving, dishonest politics and come January, we'll be better off with Bill Nelson back in the Senate and Rick Scott out of the governor's office."
After Pulse in 2016, Orlando area lawmakers pushed for an assault weapons ban and other measures to no avail. Many of the same lawmakers filed similar legislation for the 2018 Legislative Session, well ahead of the Feb. 14 attack at Marjory Stoneman Douglas High School that left 17 dead.
Scott's formal entry into the U.S. Senate race Monday morning comes after months of speculation he would challenge Nelson, who is currently Florida's only statewide elected Democrat. Nelson was first elected to the Senate in 2000.
The two-term governor's record after Pulse is one of many avenues Democrats are pursuing in an attempt to hamstring his campaign – The Democratic Senatorial Campaign Committee also preempted Scott's announcement with a long list of complaints on Scott's record, and proclaiming the "favors he's done as governor to enrich himself" would be the dominant line of attack until Election Day.
King, an Orlando area businessman, is one of four Democrats vying to replace Scott as governor in 2018. He faces Tallahassee Mayor Andrew Gillum, former Congresswoman Gwen Graham and former Miami Beach Mayor Philip Levine in the primary race.
Levine's campaign put out its own statement on Scott's announcement, released a couple hours after King's.
"Floridians are fed up after eight years of a governor whose legacy is mired by playing politics with peoples' healthcare, and slashing public school budgets early on," said Christian Ulvert, senior adviser to Levine's campaign. "With half of Florida's counties seeing their economies go backwards, it's time we reverse Rick Scott's agenda with new leadership under a governor that reflects the values of the people in our state and who will put progress over politics."
The statement went out alongside a minute-long ad recounting many controversial decisions during Scott's tenure as governor, including his rejection of federal money for a Tampa-to-Orlando high speed rail project and cuts to education funding.
"Mayor Levine is connecting with everyday Floridians who are fired up and eager to see progressive leadership in the Governor's office and this digital ad will serve as a reminder of what's at stake in one of the nation's marquee governor's races," Ulvert said.
Gillum also put out a statement in an email shortly after Scott's campaign announcement.
"Our country's gun violence epidemic — from Parkland to everyday shootings that don't make national news — has taken too many lives far too soon," Gillum said in the email. "But with Rick Scott ending eight disastrous years in office, there's no time to waste in electing a new Governor who will fight for common sense gun safety laws on Day One."
The Tallahassee mayor reiterated the line of attack and showed support for Bill Nelson's re-election campaign on Twitter.
It's been a long eight years under Rick Scott — skyrocketing healthcare costs, assault weapon violence, rural communities crumbling, education funding dwindling, and civil rights being denied. Good riddance. Let's win this one, @NelsonForSenate.

— Andrew Gillum (@AndrewGillum) April 9, 2018
Over the weekend, Graham hammered Scott's environmental record in the wake of his veto of the controversial water bill known as "toilet-to-tap." Levine also made his displeasure on the bill known when he joined environmental groups calling on Scott to veto the bill shortly after it hit his desk.
"Protecting Florida's clean land and water used to be a bipartisan cause — but under Governor Rick Scott, Florida's Department of Environmental Protection has become the Department of Environmental Pollution. One veto, three days before announcing a campaign, won't cover up his 8 years of polluting our waters," Graham said Friday.
Levine's Rick Scott montage is below.