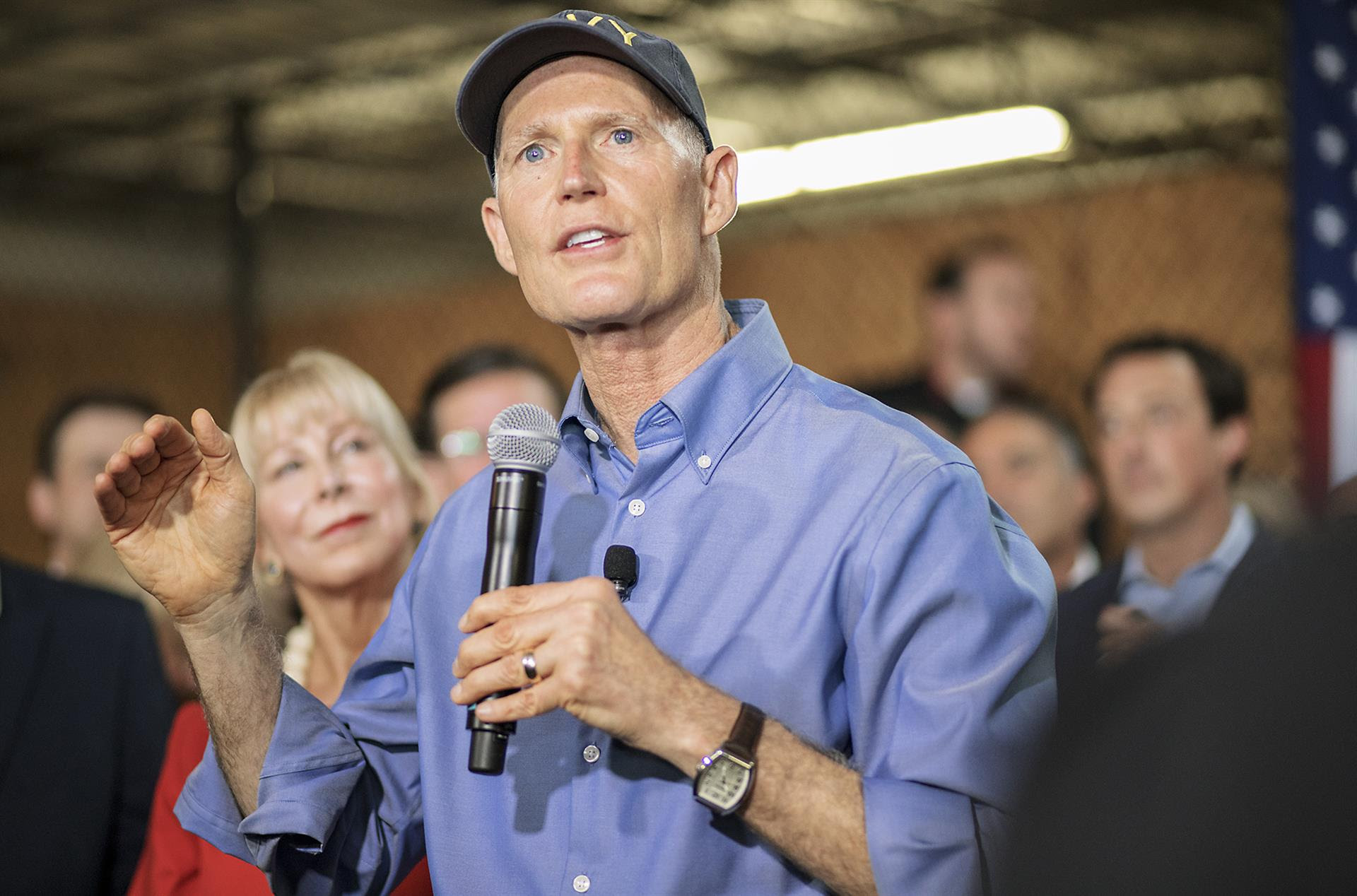 During a quick press gaggle Wednesday in Jacksonville, Gov. Rick Scott addressed foreign policy; specifically, what appears to be an escalation of the American role in Syria.
The Syrian imbroglio is the first foreign policy crisis that has popped up in the two days since Scott officially became a candidate.
With President Donald Trump vowing that "nice and new and 'smart'" missiles would soon be raining down on Syria, Russian objections notwithstanding, Scott was asked by WJCT's Ryan Benk to address the matter.
"Your heart goes out to anybody who has been impacted by those chemical attacks," Scott said. "You can't imagine how that can be happening to anybody in this world. Why anybody would want to do that to another human being."
"I think it's very important that America stands for freedom. I think we've got to defend our borders and our rights and all those things," Scott added. "But every chance we have the opportunity to help another group of individuals fight for freedom, we've got to do it."
Scott's position on Syria suggests a larger foreign policy vision, a traditionally activist militarism that defends the American sphere of influence.