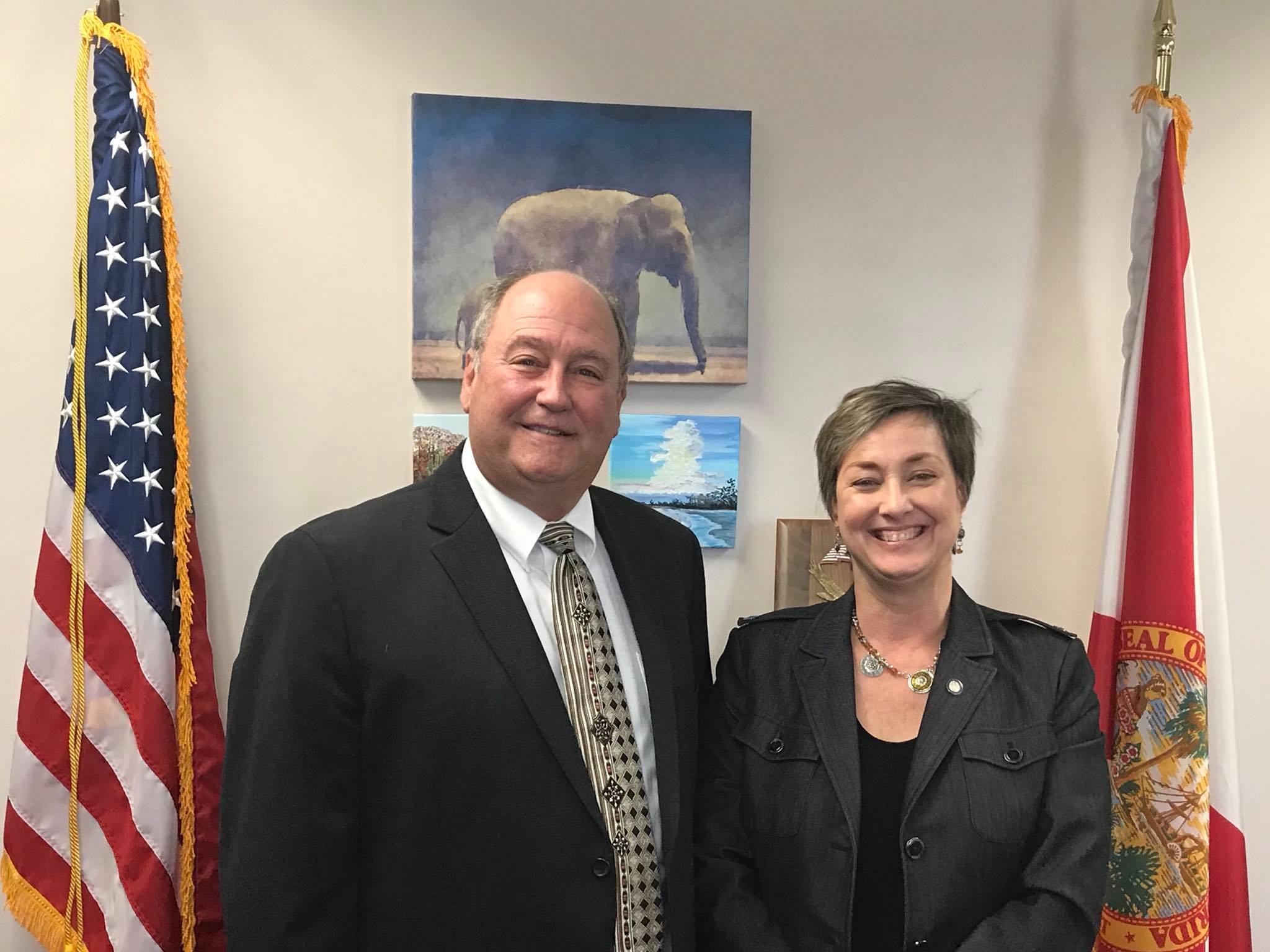 Lake City businessman Marc Vann raised $17,530 last month and for his campaign to succeed termed-out Republican Rep. Elizabeth Porter in House District 10.
"Our campaign's momentum is strong and growing. I really appreciate all the neighbors and friends, both old and new, who are jumping on board our team," Vann said in a press release.
"Our conservative message resonates with the folks in this district, and I look forward to continuing to connect with more voters about our platform of more jobs and lower taxes."
The campaign also announced Thursday that it had qualified for the ballot by petition.
The March report showed 51 donations, with four $1,000 checks topping contribution sheet.
Those max donors included attorney Jordan Robert and contractor Don Reed, both of Lake City, as well as O'Brien real estate broker Joe Peurrung and highway construction firm Anderson Columbia Co.
Spending came in at just $69 and included credit card fees from fundraising platform Anedot and signature verification fess from the supervisors of election in the multi-county district.
To date, the campaign has raised $51,630 for his campaign and has $50,146 in the bank.
Vann, the co-owner of Vann Carpet One in Lake City, is one of three Republicans vying to replace Porter. His wife, Sheree Vann, has worked as Porter's district secretary since 2014, and the exiting lawmaker endorsed him early on in his campaign.
He faces Benjamin Leon and Chuck Brannan III in the Republican Primary. Also running are Democrat Evan Leslie and unaffiliated candidates Merrillee Malwitz-Jipson and Fred Martin.
Outside of Vann, only Brannan has shown signs of life on the fundraising trail. Through March, he had raised $25,250 for his campaign and chipped in another $25,000 his own money. He has $47,445 banked.
HD 10 covers the whole of Baker, Columbia, Hamilton and Suwannee counties as well as a small piece of northwestern Alachua. Outside of the Panhandle, the seat is one of the most reliable strongholds for Republicans in the state House.