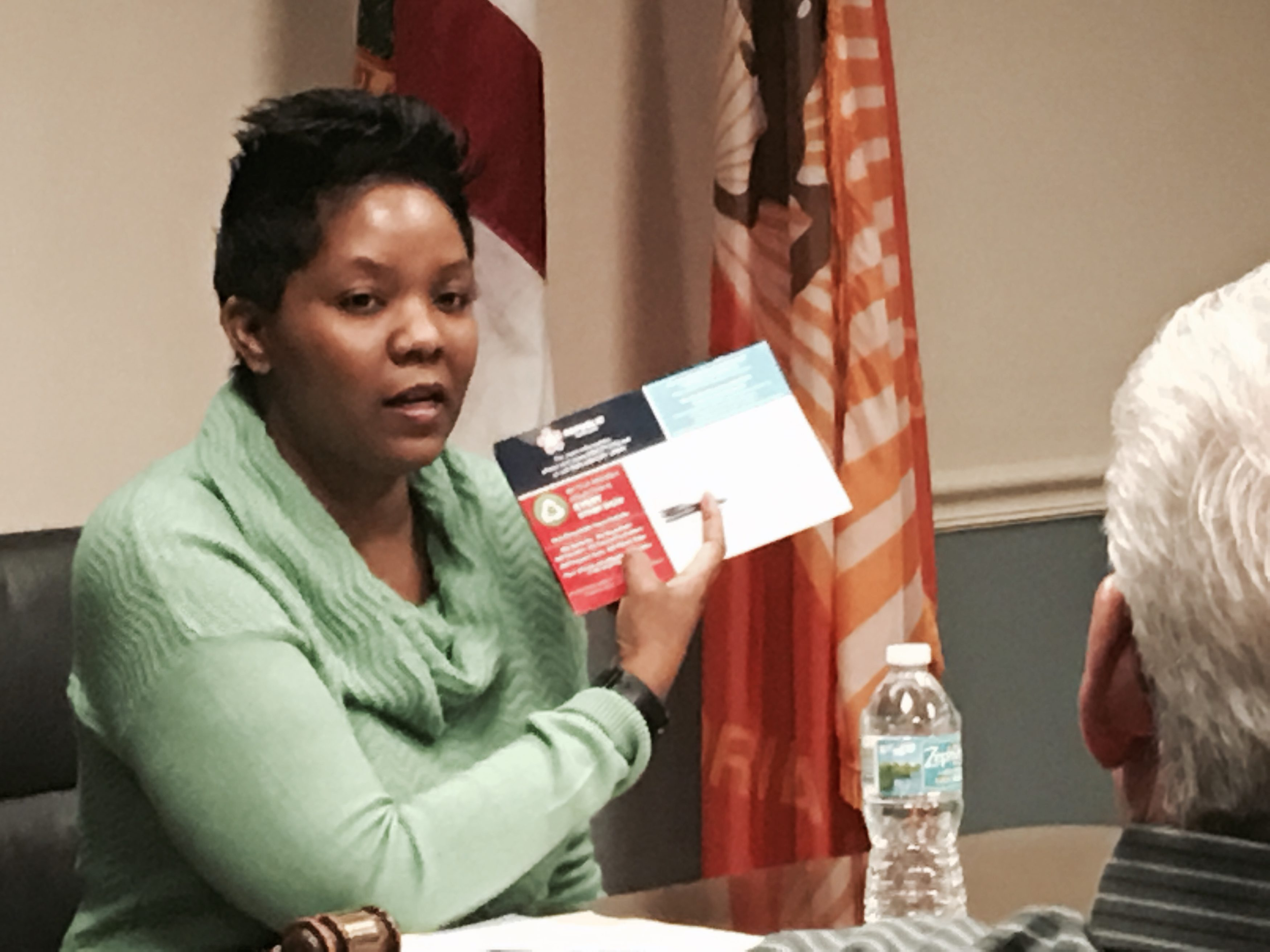 Note: A previous version of this article indicated that a Council colleague of Brown's, who had been pulled over by police, was arrested. He was merely interrogated. We regret the confusion. 
Jacksonville City Councilwoman Katrina Brown has drawn no fewer than seven challengers for her District 8 seat.
Six of them were from her own Democratic Party. One of the challengers passed away soon after filing, leaving five Democrats and one NPA candidate in the mix.
Brown, who dealt with bad news cycles including issues with her family business defaulting on city-funded economic development loans and grants, and a verbal altercation with local police when a council colleague was pulled over and questioned by officers late one night, nonetheless is running for re-election.
And April's receipts indicate that Brown will have help from developers in her re-election bid.
In her first month of actual fundraising, Brown raked in $7,000, from $500 and $1,000 checks.
Advocates for Business Growth ponied up, as did developers (the Sonoc Company, Leone Development, and Nocatee Development, along with Sleiman Holdings), and attorneys interested in development (Driver, McAfee, Hawthorne & Diebenow).
None of the money Councilwoman Brown collected came from inside the district, suggesting that Brown's political future will depend on the generosity of downtown and citywide powerbrokers.
Brown is still in a distant third place in terms of total money raised. The leader, Tameka Gaines Holly, brought in $3,458 in April (much of the money from within the district), leaving her with roughly $19,000 on hand.
The incumbent, at least until next month, is clustered in a tier of candidates well below Holly. Albert Wilcox is still second in terms of cash on hand, with just over $7,000 after an underwhelming $725 of receipts in April. Diallo-Sekou Seabrooks had no April activity, and hangs in fourth place with under $5,000 on hand.
Three other candidates have raised under $1,000 each, raising questions about their viability.