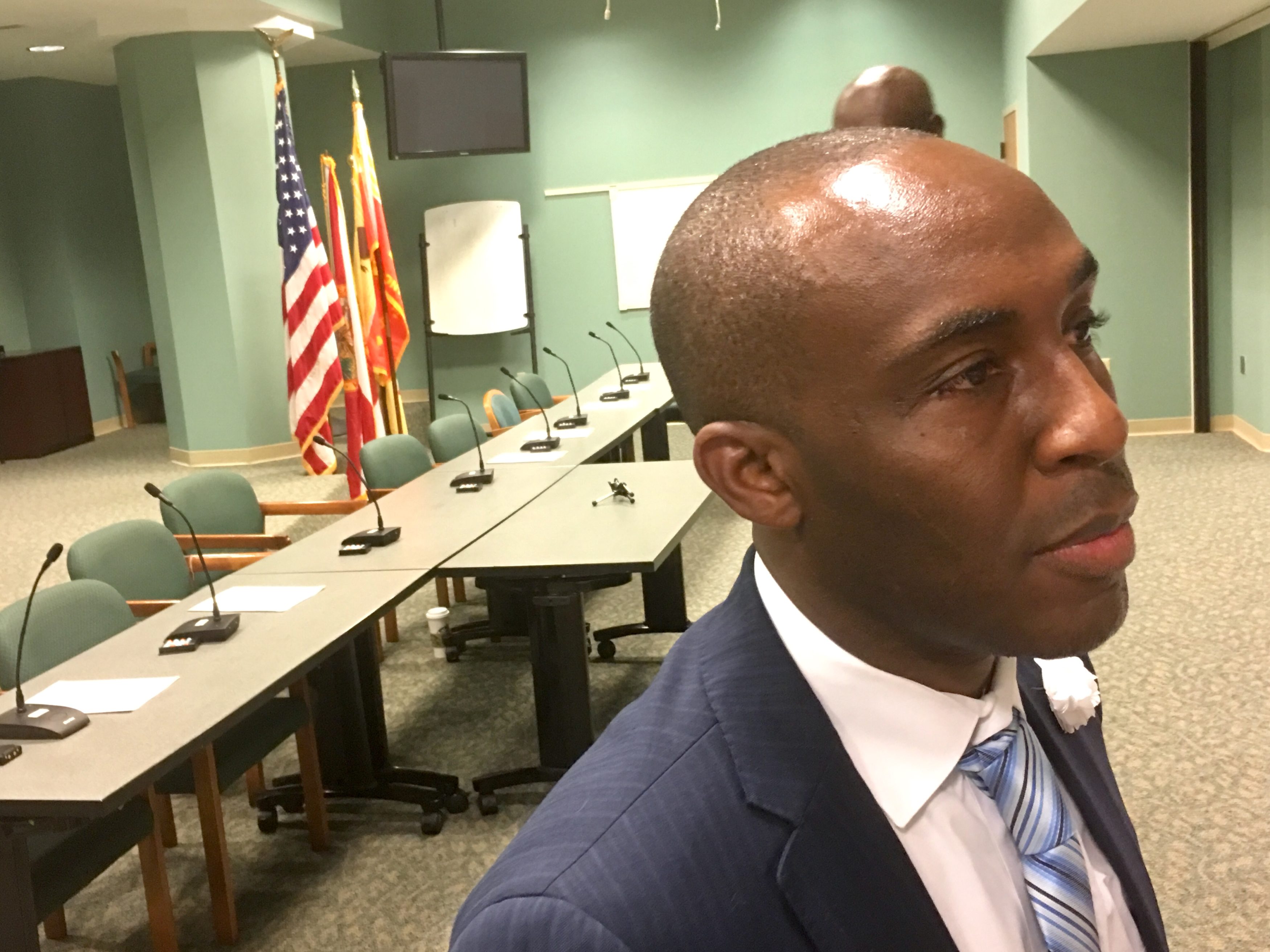 Garrett Dennis, a Jacksonville City Councilman who has yet to file for re-election in the 2019 election, launched a statewide political committee Wednesday.
Together We Stand is the name of the committee.
Dennis noted that the committee, being statewide, has the "ability" to help candidates outside of Duval County.
He was non-specific about the purpose of the committee when asked.
"This is an opportunity to support issues and elect great candidates.  Candidates supported by 'Together We Stand' will be individuals who have a heart for the community and are true public servants.  Issues supported by 'Together We Stand' will focus on priorities that are important to the community," Dennis asserted Wednesday morning.
Dennis, a first-term Democrat, has clashed repeatedly with Jacksonville Mayor Lenny Curry and his allies, including the next City Council President, Aaron Bowman.
Bowman, who handles business recruitment as VP of the Chamber's "JAXUSA Partnership," this week contended that multiple sources told him that Dennis urged them to pull pledged support from his candidacy for the presidency of the 19-person body.
Dennis has also charged Mayor Curry and his senior staff with serial intimidation in recent months.
Dennis' summation of the administration's strategy: "If you don't do this, we'll do this."
He reiterated claims of "threats" levied on him "in offices," "comments from the Mayor" in which Curry purportedly said that he would "make sure the money spigot is turned off in [Dennis'] district."
"Now you see the full staff at council meetings," Dennis said, with "all the [Mayor's] top lieutenants on the first and second row" with an "intimidating" look and "subliminal tactics."
Dennis has seen his legislation killed, including an ill-fated attempt to establish "hit-free zones" on Jacksonville city property.
Dennis had described a climate of fear before, of course, issuing troubling allegations in January of this year.
"Let me be honest and clear … standing up is not easy. I've been threatened by this administration. I've been told that I'm a 'walking dead man'," the councilman said.
"It's unfortunate that I've had to go get a concealed weapon permit and carry a gun on me because I've been told by this administration that I'm a walking dead man," Dennis said.
The Curry administration has consistently denied Dennis' accounting of events.
Dennis currently is the Finance Chair; however, with Bowman poised to take the presidency in July, it remains to be seen how much power Dennis will have after his ally Anna Lopez Brosche gives up the gavel.
Meanwhile, Dennis will face opposition should he file for re-election.
Marcellus Holmes, a former NFL player, filed earlier this spring.
Holmes has yet to record fundraising through two months in the race.