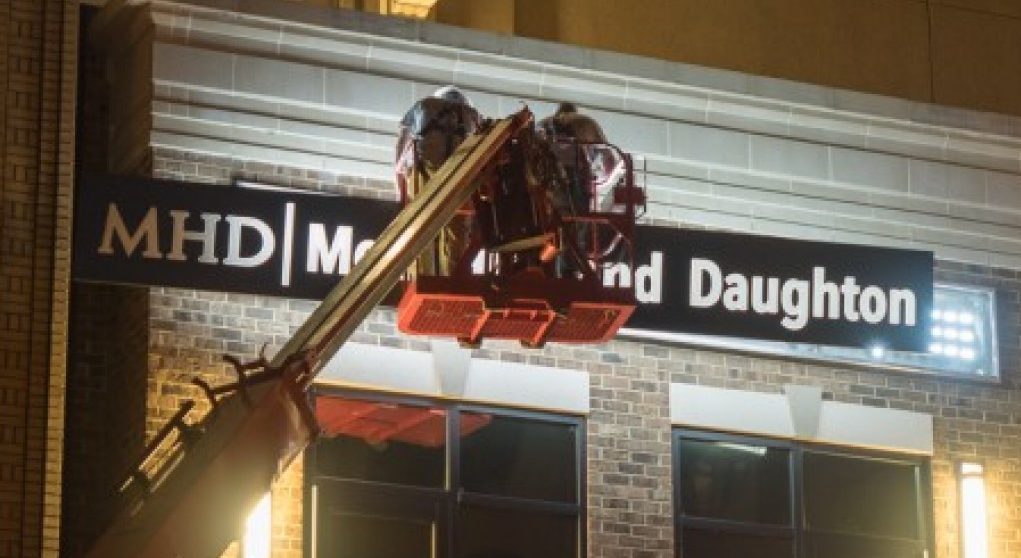 Lobbying firm Metz Husband & Daughton brought in up to $1.9 million in compensation during the first three months of 2018, maintaining its status as one of the top-10 lobbying firms in Florida.
Lobbying firms report income from each principal in ranges covering $10,000 increments. Based on reported ranges, the nine-member team led by named partners Stephen Metz, Warren Husband and James Daughton brought in an estimated $865,000 via legislative lobbying and $400,000 via executive branch lobbying.
The $1.27 million haul came in across more than 60 contracts in each report.
Topping the legislative client sheet was Attorneys' Title Fund Services with $45,000 in Q1 payments, followed by American Express and The Florida Bar at an estimated $35,000 apiece, another seven principals in the $20,000 to $30,000 range and 31 in the $10,000 to $20,000 range.
Among the dozens of recognizable clients retaining MHD in the Legislature were payday lender Amscot Financial, rental car giant Avis Budget Group, AT&T, pharmaceutical company Bristol-Myers Squibb, Disney, eBay, McDonalds, Microsoft, Progressive Insurance and Siemens Corporation.
Metz Husband & Daughton's new report, which covers the 2018 Legislative Session, showed no less than $500,000 in compensation, though it could have reached as much as $1.18 million at the top end.
Many of the same clients that signed on with MHD for legislative lobbying also retained the firm on the executive side. Topping that report was The Florida Bar in the $20,000 to $30,000 range, followed by accounting firm Carr Riggs & Ingram, medical marijuana provider Curaleaf Florida, utility competition advocacy group Florida Energy Freedom and Nokia Corporation, each of which paid between $10,000 and $20,000 for the quarter.
Many of the firm's other first-quarter clients were trade groups and associations for a wide array of medical specialties. Among those groups were the American Lung Association. The Florida Academy of Family Physicians, the Florida Chapter of American Academy of Pediatrics, the Florida Physical Therapy Association and the Florida Psychiatric Society.
MHD's legislative report put it comfortably in the No. 10 position among Florida lobbying firms last quarter. It also beat its Q4 2017 legislative report by an estimated $160,000.