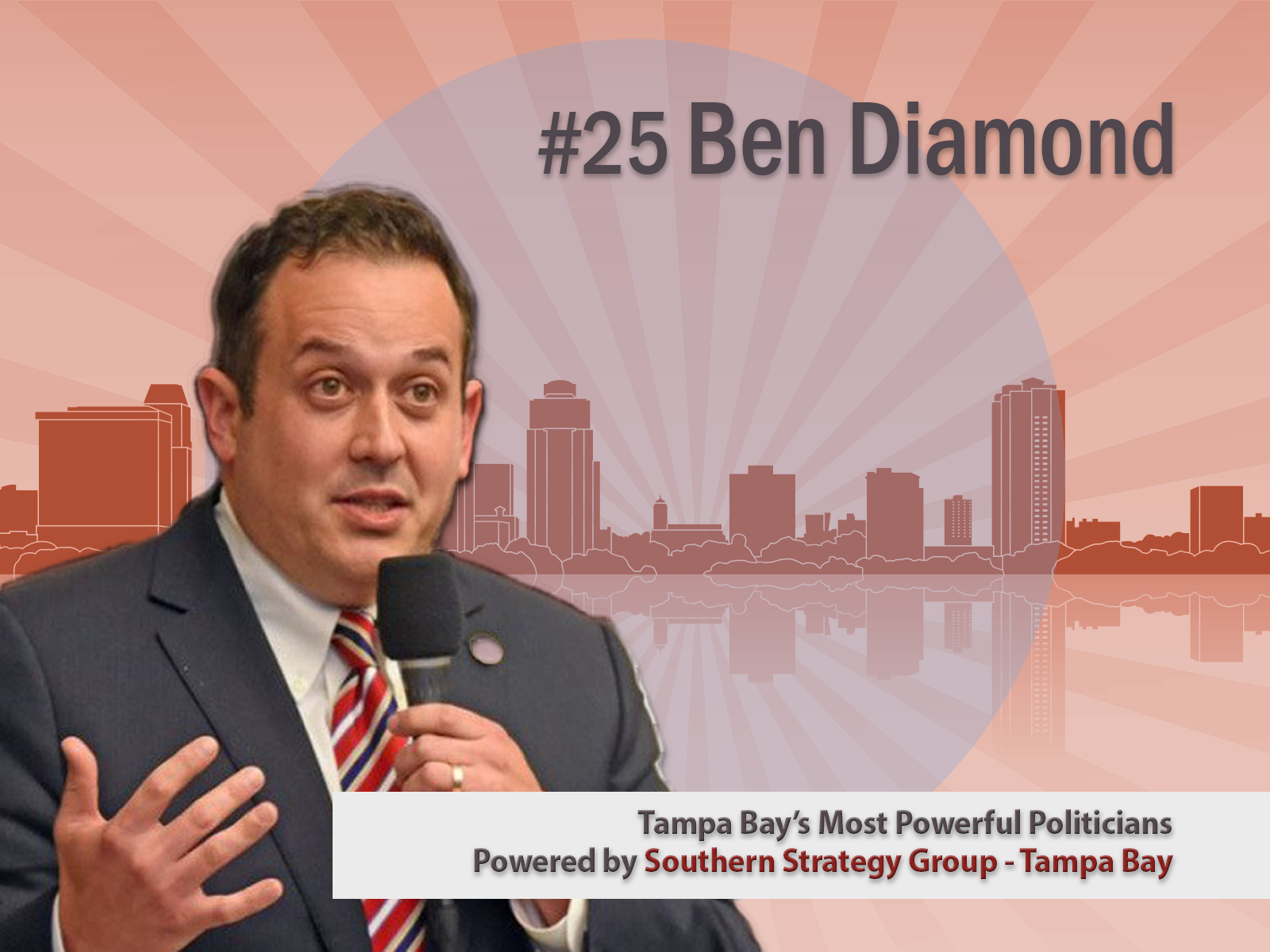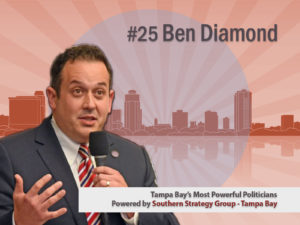 Everybody likes state Rep. Ben Diamond. At least, that's what people close to the freshman Democrat from St. Petersburg say.
Elected to represent House District 68, Diamond took over for then-state Rep. Dwight Dudley, who left office to run for a judgeship.
While he's popular in his district, especially with Democrats, getting bills passed has been tough for Diamond.
In 2018, Diamond sponsored or co-sponsored 32 bills — all but one died. Nearly all the bills that made it to Gov. Rick Scott's desk were funding measures for local projects, which the governor vetoed.
That's not too surprising, given that Diamond is a Democrat in an overwhelmingly Republican chamber that's not quite ready for proposals like banning LGBTQ discrimination or fracking.
Diamond, a St. Petersburg attorney, has to know this, but at least the doomed bills got his colleagues' positions on key issues (including a proposed assault-style weapons ban) into the record.
And while he's a pretty progressive Democrat, he is known for his openness to working with lawmakers from across the aisle.
"Sometimes being the good guy gets you ahead. Representative Diamond is universally respected by both parties and has been able to work with people from all parties and perspectives to benefit his district and our state," said Southern Strategy Group's Laura Boehmer.
He faces Republican Neelam Taneja-Uppal, a political newcomer, in November. Records show she's raised little money thus far while Diamond has so far raised more than $107,000. It's a district a Republican with abundant funding and name recognition would have a hard time winning, so Diamond is likely to stick around — and he could have quite a bright future ahead.
Diamond was not on last year's list.
For a complete explanation of how this list was created and who made up the panel that amassed it, please read here.