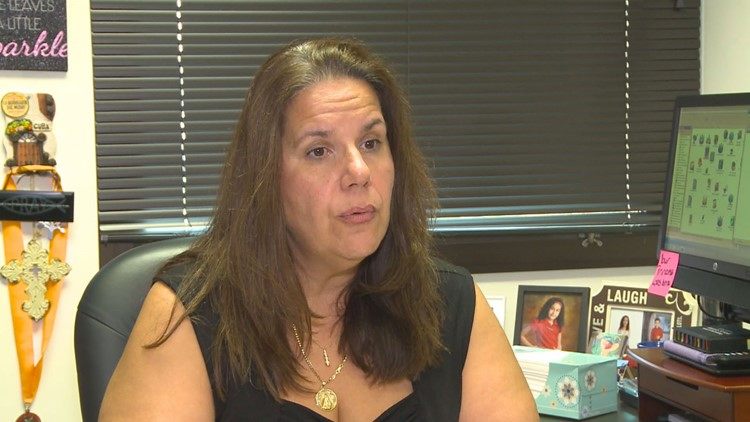 Normally, the decision of a local school board member to run for another office — in this case, the Florida House — would be interesting, but not seismic.
But this is Hillsborough County, where people have learned to expect the unexpected.
So it is with the now-irrevocable decision by Susan Valdes to resign from the Hillsborough School Board, presumably, so she can run as a Democrat for the House District 62 seat being vacated by Janet Cruz, the political scene in the county just got a little bit crazy.
Or, maybe a whole lot crazy.
It appeared for a time Friday that the whole plan, which had been rumored for weeks, had imploded. It was initially reported that the paperwork for her resignation from the Board, a necessary first step if she intends to run for another office, had not been filed with county elections supervisor by the deadline.
That was premature.
Communication Director Gerri Kramer said the office received Valdes' official resignation notice at around 7:30 that night, after the close of business.
After conferring with legal counsel, Kramer said it was determined that Valdes had met the deadline. She will continue to stay on the Board until either her successor is sworn in or she assumes another office, but she cannot withdraw the resignation now.
She still has to file qualifying papers for the House race, but resigning from the School Board, where she has served since 2004 and two years remaining on her current term, is a clear signal about what she has in mind.
Qualifying for that race runs from noon on June 18 through noon on June 22.
"I think she immediately would be installed as the favorite," Hillsborough Property Appraiser Bob Henriquez told Florida Politics "She has name recognition, she has experience, and she certainly understands education. That's the most important thing we do there."
Henriquez served in the House from 1998 until 2006.
"Susan has been a friend for a long time," he said. "When I ran for (property appraiser) she supported me without hesitation. I know her well. She certainly isn't a wallflower. She doesn't shy away from controversy
"But the biggest thing is that she knows her community and her district. She would go to Tallahassee to serve them, not because she would be thinking of the job as a springboard to the next big thing."
Valdes will also likely have the support of Cruz, who is the outgoing House Minority Leader and is currently challenging Dana Young for a seat in the State Senate.
The HD 62 race has been topsy-turvy since presumed front-runner, John Rodriguez, dropped out and took a lobbying job instead with St. Petersburg.
While no Republican has declared for the August 28 primary in the staunchly Democratic district, Valdes will face competition from her own party.
Other Democrats in the primary include Chris Cano, Michael Alvarez, and art teacher Alicia Campos. No party affiliated Jason Stube also is in the race.
Valdes was one of the four Board members who voted to fire former Superintendent MaryEllen Elia, who was a rock star to many in the local business community.
The backlash from those people was considerable. Valdes won her 2016 primary election against Bill Person by just 267 votes out of more than 23,000 cast.
Valdes has been the target of a pair of ethics investigations, and her 10Investigates in Tampa reported in 2016 that in one year she had racked up over $14,000 in travel expenses to conferences around the country, more than the other six Board members combined.
Valdes' impending departure also shakes up the School Board race, as if it wasn't already uncertain enough.
The next Board will continue to grapple with a debt crisis, many buildings in need of major repair, millions in state funding being diverted to charter schools and vouchers, and a cap on property tax millage rates that compounds the problem.
There will now an election to replace Valdes in District 1, along with three other contested Board seats in the nation's eighth-largest district.
With potentially four new members coming on board, well, it's hard to imagine what that could mean. Longtime board member April Griffin announced earlier she will not be running for re-election to the District 6 countywide she won easily in 2014.
Six challengers are vying to replace her.
In District 2, incumbent Sally Harris faces three opponents, while incumbent Melissa Snivley has only one declared opponent in District 4, LaShonda Davison.
Stay tuned. This just got really interesting.