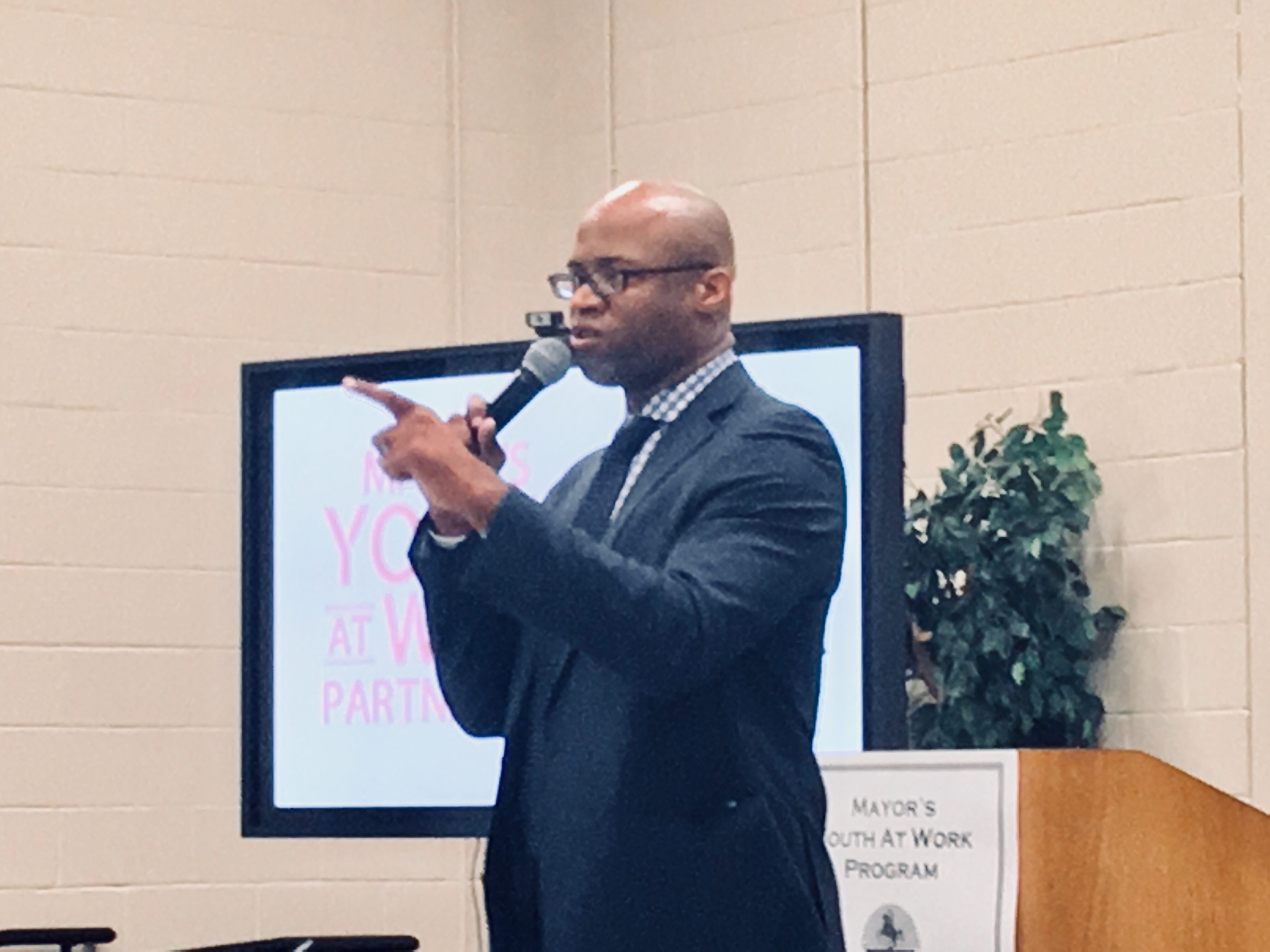 Jacksonville Mayor Lenny Curry kicked off his administration's summer jobs program Monday, rebranded as the "Mayor's Youth at Work Partnership."
Now in its 12th year, the program will serve 350 youth aged 16-21 between June 18 and July 27. They will have job opportunities; 20 hour-a-week gigs with both the city and the private sector.
The goal this season: to put those in the program on "career pathways."
The summer program includes an intro to the world of employment, with LinkedIn profiles at the front end and letters of recommendation from employers at the end. This initiative will be integrated into the Kids Hope Alliance's nascent Career Pathway Academy in the fall.
The goal, Curry said, is to ensure that despite disparities in backgrounds and neighborhoods, "everyone has a chance."
Curry, the son of a television repairman who bootstrapped his way into his current role, told the students on hand that "what you get out of this is what you put in."
Kids Hope Alliance CEO Joe Peppers told the students they were a "critical component to the future of Jacksonville.
"Everything you learn and do this summer could change the future of the city," Peppers said.
In a media availability restricted to the specifics of the program, Curry thanked media for covering the event.
"Everybody's asking what are we doing for young people amid the chaos you see; this is where the real work happens," Curry said.
The Mayor noted that "getting as many kids involved as we can" was key to the program, and a key to his larger reorganization of children's services.
"The status quo wasn't working," Curry related. "We'd been doing the same thing for decades. It's time for change and that's what all this represents."
"Jobs are the most powerful thing. The free market, the ability to be creative and chase your dreams: it's done more for humanity than any government program," Curry said. "If we can teach young people now, the hope is there in the future."
Curry noted that over the last year, he had recruited private companies to participate in the initiative, as part of its expansion and revamp.