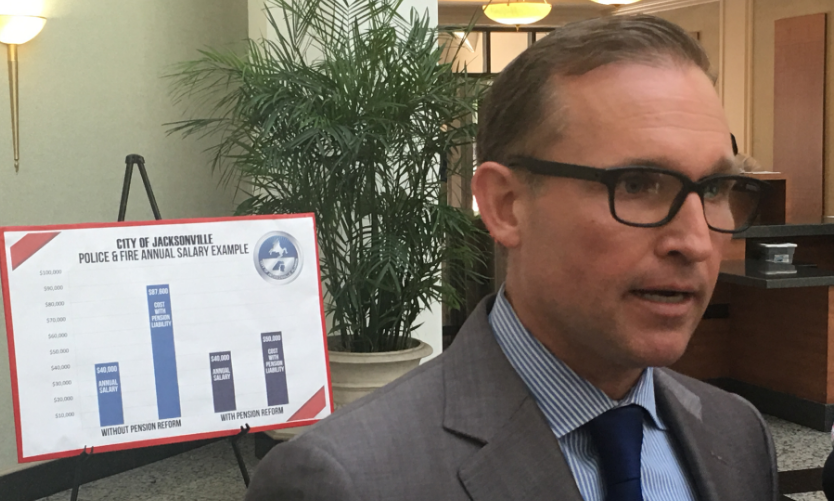 Monday brought good news for the city of Jacksonville, as the First District Court of Appeal rebuffed five plaintiffs challenging the city's pension reform referendum of 2016.
The city prevailed in circuit court last year over plaintiffs Joseph Andrews, Connie Benham, Dr. Juan P. Gray, Lynn Price and Reverend Levy Wilcox.
They objected to the wording of the referendum, which passed 65 to 35 percent on the August 2016 ballot.
Per the DCA order: "The trial court found that the summary clearly articulated the chief purpose to 'reduce or eliminate the City's unfunded pension liability through the use of a dedicated 1/2-cent sales tax to be adopted for not more than 30 years once the Better Jacksonville 1/2-cent sales tax ends'."
"We see no problem with this conclusion," the DCA asserted.
The appellants also objected to the timing of the referendum on the ballot, as Council's action in May approving the referendum preceded the July 1 effective date of the state law allowing the referendum. That objection was also spiked.
The pension reform legislation allows the city to extend the Better Jacksonville Plan half-cent sales tax from 2031 until 2060 to pay off unfunded pension liability on now-closed defined benefit plans.
When the City Council passed the legislation, Jacksonville faced having to spend $360 million on pension costs; because of the re-amortization of what was then a $2.8B unfunded actuarial liability. The cost went down to $218 million, allowing the city to invest in raises for workers and capital improvements.
Employees hired since October 2016 are on a defined contribution plan.