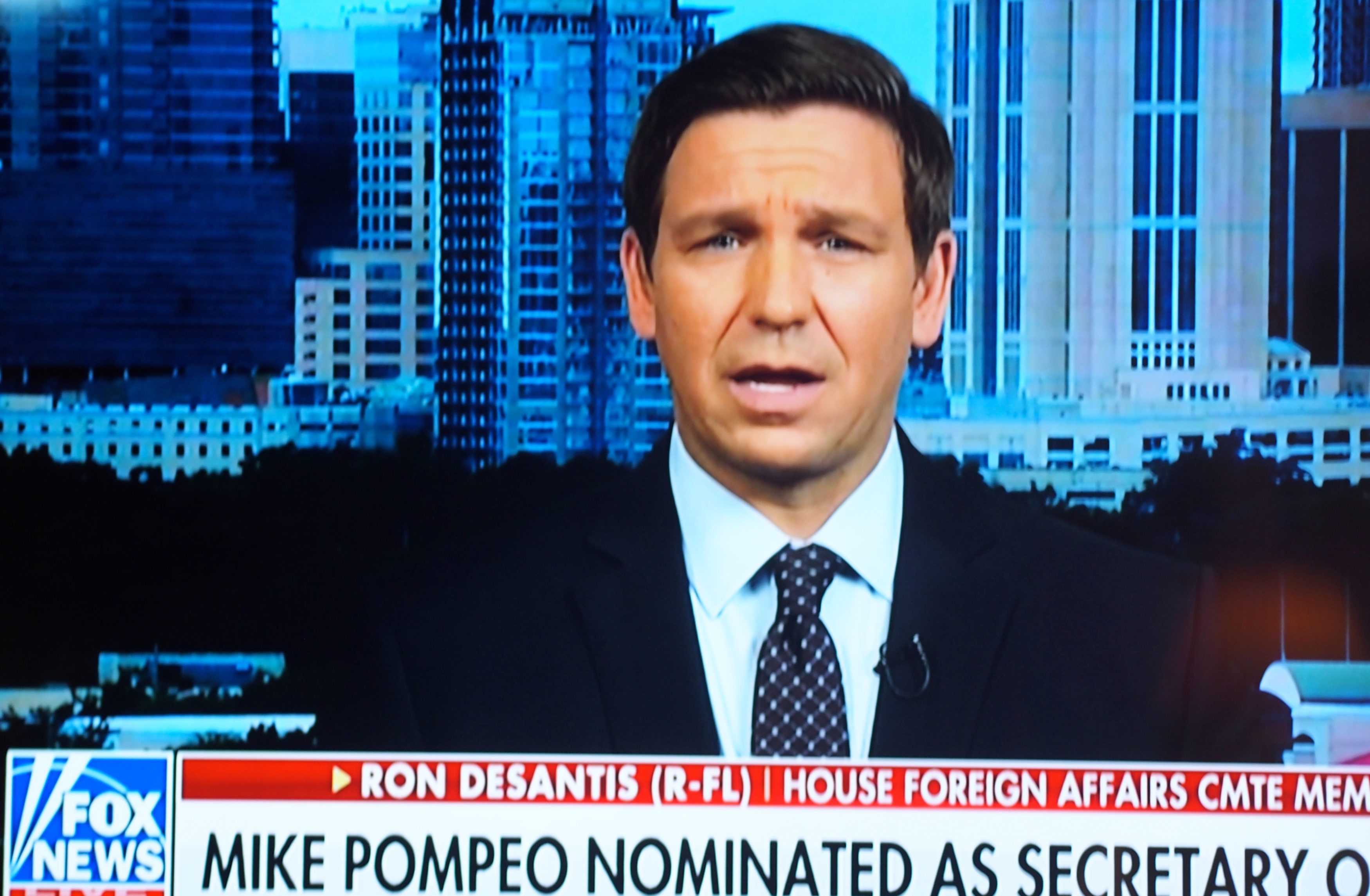 The phrase "You dance with the one who brung ya" is a quaint way of saying you stick with what works.
The origin of that saying is generally credited to the longtime University of Texas football coach Darrell Royal, but it has been co-opted over the years by plenty of others, including (let us bow our heads), Ronald Reagan, the Gipper himself.
But now we're seeing an updated version of that bromide play out in the first wave of TV spots for Republican gubernatorial candidate Ron DeSantis, the wonder face from Fox News and apparently President Trump's new BFF.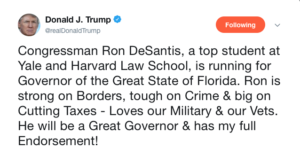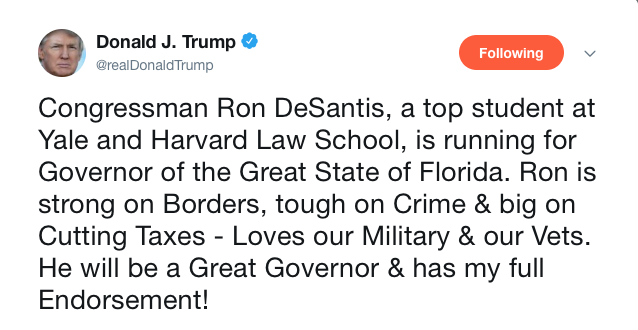 The essence of DeSantis' campaign so far seems to be, "Hey everyone! Donald Trump likes me! DeSantis: 2018!"
Well, I guess that association is what brung DeSantis this far and with only a couple of months to go before the Aug. 28 primary, there is no sense trying out new dance partners now.
His primary opponent, Adam Putnam, has been trying for months to show he can be just as tough and unyielding as DeSantis – but it really hasn't been a good look for a candidate who loves to show off his small-town, home-spun chops and rolled-up sleeves while still claiming to be tough as Rambo.
Call me crazy, but I just can't believe we've seen the real Putnam in all inflammatory those TV spots.
I do, however, believe we soon will be seeing lots of the real DeSantis.
At a campaign stop in Citrus County, for instance, DeSantis went on a jag about the "four liberals" on the Florida Supreme Court who voted to overturn the death sentence of the man who kidnapped, raped and killed 11-year-old Carlie Brucia in 2004.
The reason: The sentencing decision wasn't unanimous, as now required by Florida law.
According to the Tampa Bay Times, someone in the crowd yelled that they had a tree and rope in their backyard, and then another shouted amid much laughter, "Bring back the hanging tree!"
Afterward, the Times reported that DeSantis' spokesperson basically said the candidate didn't disagree with the sentiment.
DeSantis also brings some serious military chops to the party, having served as a Navy SEAL advisor during a tour of duty in Iraq and at the terrorist detention center at Guantanamo Bay, Cuba.
He also graduated from Yale and Harvard Law School, which I suppose Putnam could twist around and paint DeSantis as a "liberal elite" because of all those ads Putnam ran saying those high-fallutin' educated cretins look down on anyone without at least a four-year college degree.
But seriously folks, DeSantis has a story to tell and hard-nosed philosophy that will play well with a fair share of GOP primary voters. So why is he trailing Putnam 32-15 in a recent Florida Chamber of Commerce poll?
The main reason, I suspect, is that Putnam has been all over the airwaves with ads while DeSantis is just getting started.
And Putnam has been around on the public stage for a long time while DeSantis, while benefitting from his Fox News platform, still would struggle in name recognition compared to his opponent.
It should be noted that nearly 50 percent of those in the Chamber poll hadn't made up their minds who to support. And the Chamber did endorse Putnam, for what that's worth.
With that in mind, we'll find out soon enough if the Trump Effect is what DeSantis is banking it will be. He is about to launch his own major TV ad blitz, highlighting his relationship with the president.
Strike up the band.
Time to dance with that person that brung ya.