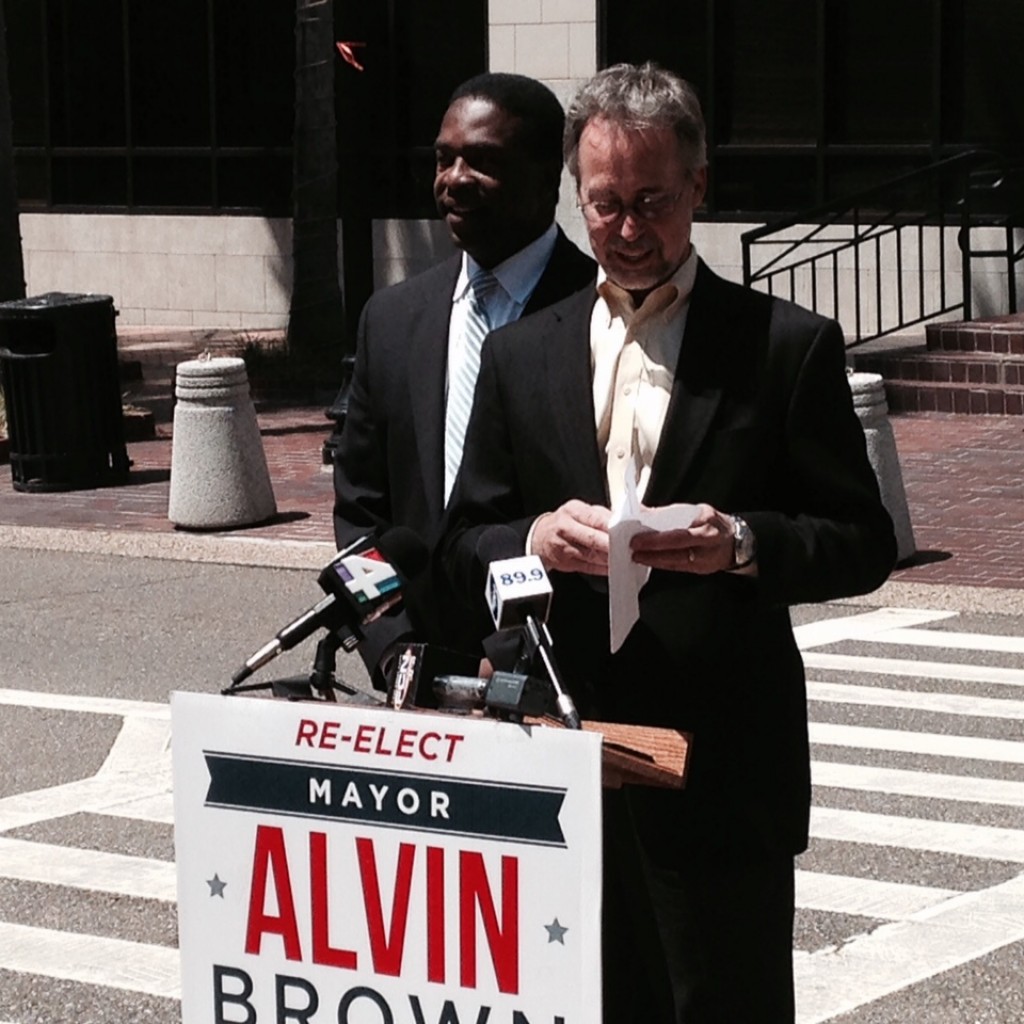 For at least the third time in three years, former Jacksonville City Councilman Bill Bishop has changed his electoral focus for the 2019 municipal election cycle.
In 2015, Bishop vowed he would run for Mayor next year. A Republican, he endorsed Democrat Alvin Brown with the idea the seat would be open.
By 2017, Bishop was in the mix for an at-large race, facing former Council assistant and Democrat Darren Mason and Republican Ron Salem.
Salem, with well over $150,000 cash on hand, was steamrolling Bishop ($11,500) in the money race.
This week, Bishop recalibrated again, and re-filed for a race in Jacksonville City Council District 1.
Thus far he's the sole person on the ballot; however, Democratic incumbent Joyce Morgan, a former television morning show host, a quiet leader on the Council, and a member of the body who has more town hall meetings than anyone, almost certainly will run for re-election.
Unlike in the case of Bishop, Morgan won't be seen as downsizing her ambitions as she vies for re-election.
However, Morgan — who ultimately prevailed over two Republicans and two Democrats in 2015, including a runoff victory against a flawed Republican candidate, has never faced anyone with the citywide name identification Bishop has.
Bishop getting out of the race against Salem solves a potential problem for local Republicans (and perhaps donors), who committed to Salem, a member of a connected family in Jacksonville.
Bishop, a former Council President, had an occasionally rocky tenure, one best remembered in some quarters for his decision to exclude African-American members from chairing Council committees.