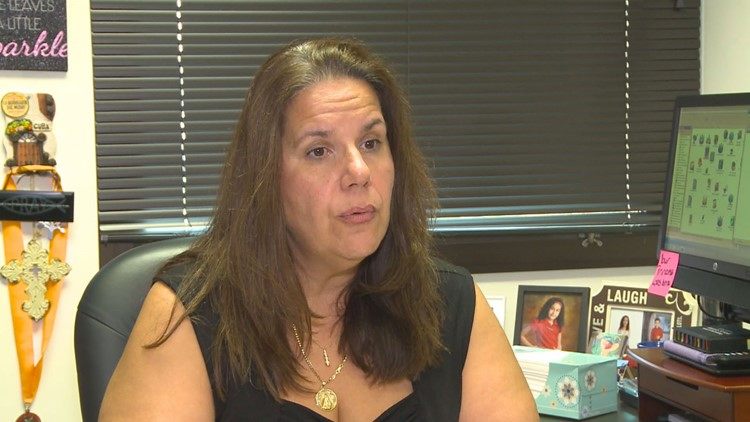 Three weeks into her campaign for House District 62, Susan Valdes is still playing defense.
A video of the 14-year Hillsborough School Board member saying she was open to campaign contributions from charter school companies made waves in education circles, and Valdes is now changing course with a pledge to reject charter school donations.
"As a Hispanic, school board member, mother and community activist, Susan Valdes stands strong for Democratic principles. These principles guide her and compel her to announce she will accept no money from charter schools," said a news release sent directly from Valdes.
"Susan Valdes supports, as she has for 14 years, our public schools. She supports an environment where children can learn, safe from bullying and violence, where teachers feel supported and have the equipment necessary to prepare our children for the world of tomorrow.
"Susan Valdes' leadership in our public school system is clearly evident in the results achieved in her district. Where some schools were Ds and Fs, they are now As, Bs and Cs. Graduation rates are up, and the achievement gap has shrunk. In Tallahassee, Susan Valdes will continue to fight for more school funding, higher teacher pay and less mandatory testing."
But her pledge was accompanied by two other claims that have little standing.
The first is that the video, recorded Saturday at a meeting of the Hillsborough County Democratic Caucus, was the result of "ambush tactics" by the campaign of Democratic primary rival Mike Alvarez.
"A recent 'gotcha' video was created by the Michael Alvarez campaign in which Susan Valdes was ambushed in regard to whether or not she would accept money from certain entities. Susan Valdes would like to make her intentions clear and from her, not a covert video," the release said.
Valdes also described Justin Diaz, the man who recorded the video, as someone who "hides cameras and badgers opponents."
Diaz and the Alvarez campaign are adamant that they coordinated nothing. The Alvarez campaign simply reached out to Diaz after the video was posted on Facebook and started racking up views and reactions — as of Friday, the video has been viewed more than 10,000 times.
Diaz and Alvarez did know each other before the recording, however, as both are members of the caucus. But so is Victor DiMaio, the subject of another murky claim Valdes makes in her response.
Diaz says after he posted the video of Valdes, DiMaio called him and threatened to get him fired from his job at the Hillsborough County State Attorney's office and booted out of the Democratic Party for "speaking ill of a party member."
Valdes doesn't comment on those allegations other than to say DiMaio doesn't speak for the campaign as she repeats her claim that Diaz' video was an "ambush."
"Additionally, any comments from Victor DiMaio to Justin Diaz, the maker of the video, came from Mr. DiMaio and not this campaign. Mr. DiMaio does not work for this campaign nor is he a spokesperson for this campaign. Only Susan Valdes is a spokesperson for the Susan Valdes campaign. Anything Mr. DiMaio has done in response to this ambush was not requested nor supported by this campaign. He is just a supporter who is incredibly passionate," the news release said.
It is unclear whether Valdes is claiming DiMaio was never a part of her campaign or that he is simply no longer a part of her campaign, but to-date, his involvement has been far more hands-on than even the most passionate of supporters.
According to emails obtained by the Alvarez campaign, he is also the man who dropped off Valdes' resign-to-run letter at the home address of Hillsborough Supervisor of Elections Craig Latimer. DiMaio was also listed as the media contact in a Valdes campaign news release responding to that special treatment from the supervisor's office, though he referred all questions on the matter to a Tallahassee elections attorney.
Florida Politics called and emailed Valdes seeking clarification on her statements about the video and DiMaio but received no response.
Alvarez, Valdes and Chris Cano are running in the Democratic primary for the Tampa-based seat currently held by House Minority Leader Janet Cruz, who has endorsed Valdes as her successor.