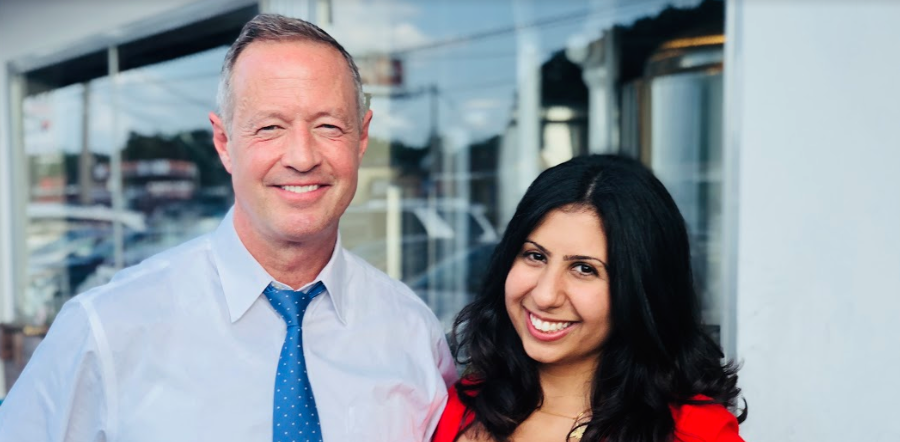 Potential Democratic 2020 presidential candidate Martin O'Malley is endorsing Anna Eskamani in the Florida House District 47 race, her campaign announced Monday.
O'Malley, the former Maryland governor who briefly ran for president in 2016 but bowed out after the Iowa caucuses, met with Eskamani and several other Central Florida candidates when he came to town June 4 to campaign with Democratic U.S. Rep. Stephanie Murphy.
He has set up Win Back Your State, a new PAC to support state and local Democratic candidates running this year, and build grassroots support for his potential ambitions.
Eskamani, of Orlando, a former Planned Parenthood executive who now the state strategic adviser for NEO Philanthropy, has an August 28 Democratic primary opponent, Lou Forges of Apopka. The Republicans are fielding Orlando lawyer Mikaela Nix and Winter Park businessman Stockton Reeves VI.
They're all vying for the seat to be vacated by Republican state Rep. Mike Miller.
"Anna represents the American dream," O'Malley stated in a news release issued by Eskamani's campaign. "She grew up in Orlando as a daughter of immigrants, went to public school, and lost her mom to cancer when she was thirteen years old. That loss has shaped her into the authentic, bold, and committed service leader she is today. Florida needs more people like Anna in office, and I know she'll fight hard for the families of House District 47 and for the families in her state."
HD 47 covers much of central Orange County, from Winter Park through downtown Orlando and its surrounding neighborhoods and into Edgewood and Belle Isle.
"Governor O'Malley is one of the most effective public servants in the country, and we deeply appreciate his leadership in lifting up local races, and supporting the next generation of Democratic leaders," Eskamani stated in the release. "State legislators are the firewall against poor policymaking, and it's our responsibility to protect the rights and liberties of everyday Floridians. It feels good knowing that O'Malley has our back!"