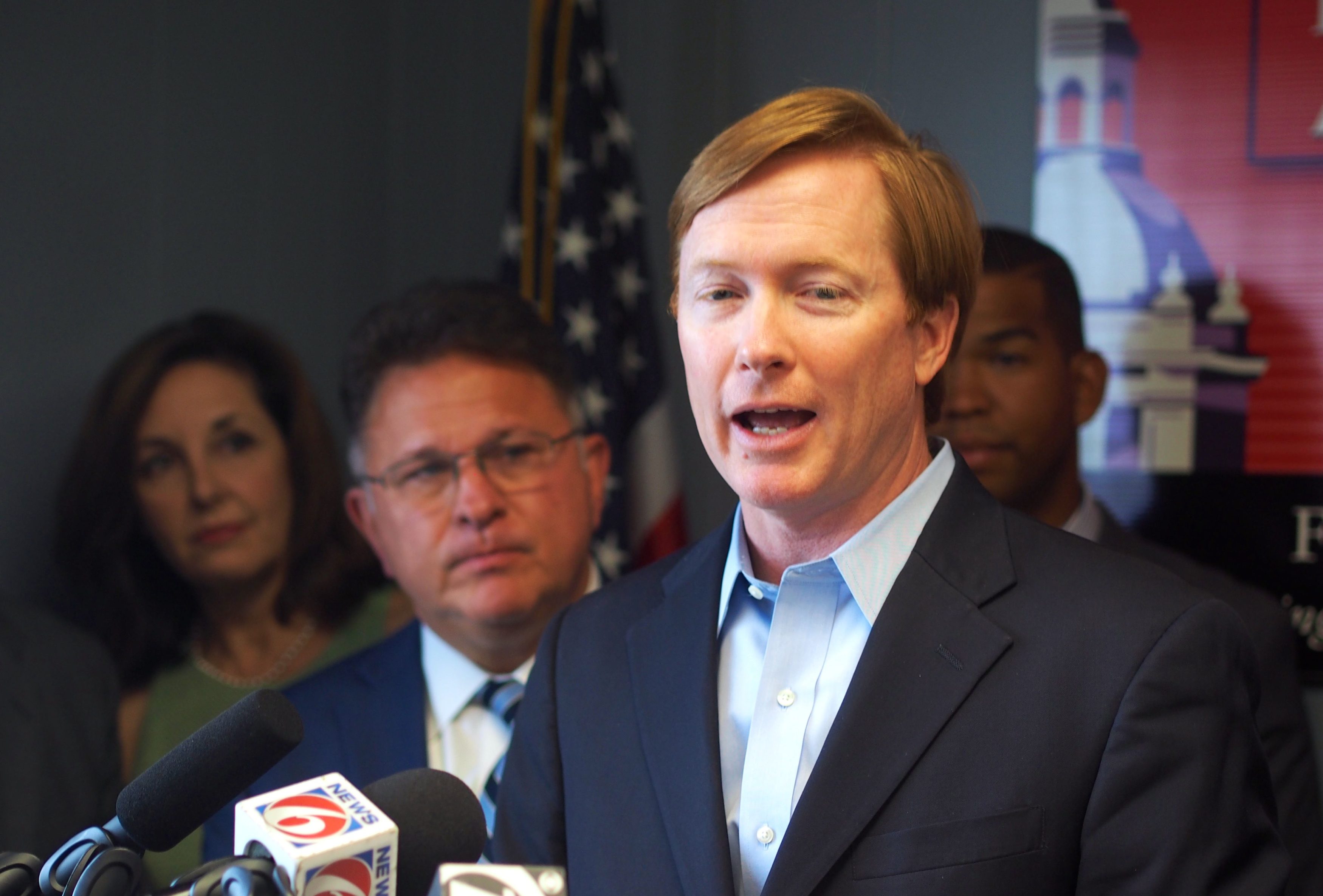 A third straw poll in a week found solid support among Central Florida Republicans for Adam Putnam for Governor and Ashley Moody for Attorney General.
This poll was taken Saturday evening among 191 attendees of the Red White & Blue BBQ hosted by three Central Florida Republican women's clubs: Republicans in Action, Orlando Republican Women Federation, and the Winter Park Republican Women Federation.
Agriculture Commissioner Putnam easily topped Republican gubernatorial primary rival U.S. Rep. Ron DeSantis 125-40, with Bob White and Bruce Nathan each picking up a few votes.
Former Circuit Court Judge Moody beat state Rep. Frank White 115 to 41 among top Republican candidates for the AG's job.
Those preferences and margins are consistent with the straw polls conducted last week by the Casselberry Chamber of Commerce and the Seminole Republican Executive Committee.
And as in those and all other polls, Gov. Rick Scott was the overwhelming pick for the U.S. Senate primary, 167-10 over Rocky de la Fuente.
There were a couple of distinct differences in the Republican women's BBQ straw poll Saturday evening and the earlier two.
In the Republican women's poll, state Sen. Denise Grimsley edged out state Rep. Matt Caldwell as the choice for the Republican Agriculture Commissioner nominee, 63-59. Mike McCalister picked up another 16 votes, and former state Rep. Baxter Troutman, 7. Caldwell solidly won the previous two straw polls.
State Rep. Mike Miller was the women's solid choice to be the Republican nominee in Florida's 7th Congressional District. Miller picked up 129 votes to Scott Sturgill's 33 and Vennia Francois's 11. Sturgill had solidly won the previous two polls, which were taken entirely in Seminole County, where Sturgill lives. The women's poll was of two women's groups from Orange County, where Miller is from, and one from Seminole.
In two Flordia House of Representatives races that have Republican primaries, the Republican women strongly supported Orlando lawyer Mikaela Nix over Stockton Reeves for House District 47 [138-20;] and state Rep. Rene Plasencia over George Collins in House District 50 [99-34.]
The women's groups also were polled on some nonpartisan races in Orange and Seminole counties and managed to pick the Republicans in each race that had at least one, while giving Democrats in those races little support.
The partisan primaries and nonpartisan elections are August 28.
In the Orange County mayoral race, Orange County Commissioner Pete Clarke was the top choice with 89 votes, and businessman Rob Panepinto received 71. Orange County Sheriff Jerry Demings, the only Democrat in the nonpartisan contest, got just nine votes.
And in the countywide Orange County School Board chair's race, the attendees picked Orange County Mayor Teresa Jacobs, with 77 votes, and gave almost no support to her chief rival, Orange County School Board Member Nancy Robbinson, who got 17 points. Jacobs is a Republican, Robbinson, a Democrat. Two minor candidates in that contest, teacher Robert Prater, and vocational school administrator Matt Fitzpatrick, both finished ahead of Robbinson, with 20 and 18 votes respectively.
In other contests, the groups preferred former state Rep. and former Orange County Commissioner Fred Brummer in the Orange County Commission District 2 race; Pete Crotty in Orange County Commission District 3; Gina Perez-Calhoun in Orange County Commission District 4; and Robin Harris in the Orange County Commission District 5 race.
Also interesting was the District 4 and 6 contests.
In District 4, Perez-Calhoun solidly topped another Republican, Susan Makowski, 72-23 [with another 33 votes split among three Democrats in the field,] even though Makowski, a former aide to incumbent Commissioner Jennifer Thompson, has raised almost ten times as much money as Perez-Calhoun.
In the District 6 race, the Republican women picked the progressive Democratic activist, Harris, over the far more moderate incumbent Democratic Orange County Commissioner Victoria Siplin, by a 66-37 vote. There are no Republicans in that contest.
In Seminole County Commission races, the attendees picked Jay Zembower in District 2, and Ray Lockhart in District 4.
In Orange County School Board races, the top choices were Angie Gallo in District 1; Chadwick Hardee in District 2; Linda Kobert in District 3; Patricia Fox in District 4; and Melissa Byrd in District 7.
In Seminole County School Board races, the top choices were Alan Youngblood [by one vote over Cade Resnick] in District 1, and Ray Penneck in District 4.