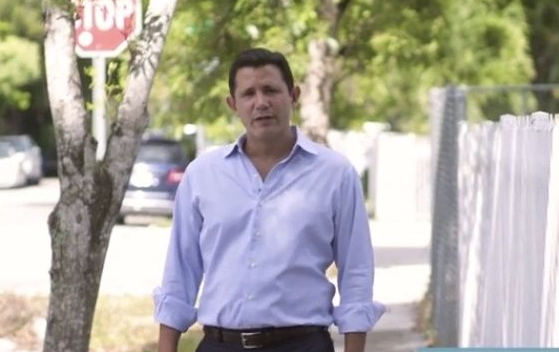 The state's largest teacher union is backing Miami attorney Jason Pizzo over incumbent Sen. Daphne Campbell in the Democratic primary for Senate District 38.
"On behalf of the 140,000 members of the Florida Education Association, we applaud Jason Pizzo's decision to seek public office. FEA chose to endorse his candidacy as a recognition of his advocacy for teachers and support professionals, as well as his support for neighborhood public schools in Florida," said FEA President Joanne McCall.
"FEA's biggest asset is our members and their dedication to electing pro-public education candidates. As such, we will be recommending his candidacy to members who live in District 38 and urging them to help achieve his victory this cycle."
The FEA endorsement comes a few days after Pizzo landed the approval of the United Teachers of Dade. Other unions backing his campaign include AFSCME, which represents public employees, as well as the Florida AFL-CIO, which represents over 500 local labor unions, ten labor councils, and over 1 million union members, retirees, and their families in the Sunshine State.
"For the state of Florida to realize its greatest potential, we must support our educators and school staff so that they can deliver on the promise of a better future," Pizzo said. "With FEA's support, we add a trusted partner in the fight to raise teacher pay and provide them the tools and resources they need to shape the next generation of leaders. I'm proud to have them on this journey with us, and I thank them for stepping up to help elect a proud progressive champion to represent District 38."
Campbell was elected to SD 38 in 2016. She received 31 percent of the vote in the six-way primary compared to 24 percent for Pizzo, a difference of 2,129 votes. She later won the general election in the Democratic stronghold after taking 75 percent of the vote against unaffiliated candidate Phillip Brutus.
Pizzo and Campbell are the only candidates to qualify for the ballot in SD 38, meaning all voters, regardless of party affiliation, will get to vote in the Aug. 28 Democratic primary.
As of June 22, Pizzo had raised more than $200,000 for his campaign, including $100,000 in loans. He had about $78,500 banked. Through the same date, Campbell had raised $105,000, none of them loans, and had $37,750 on hand.
Last updated on July 2, 2018