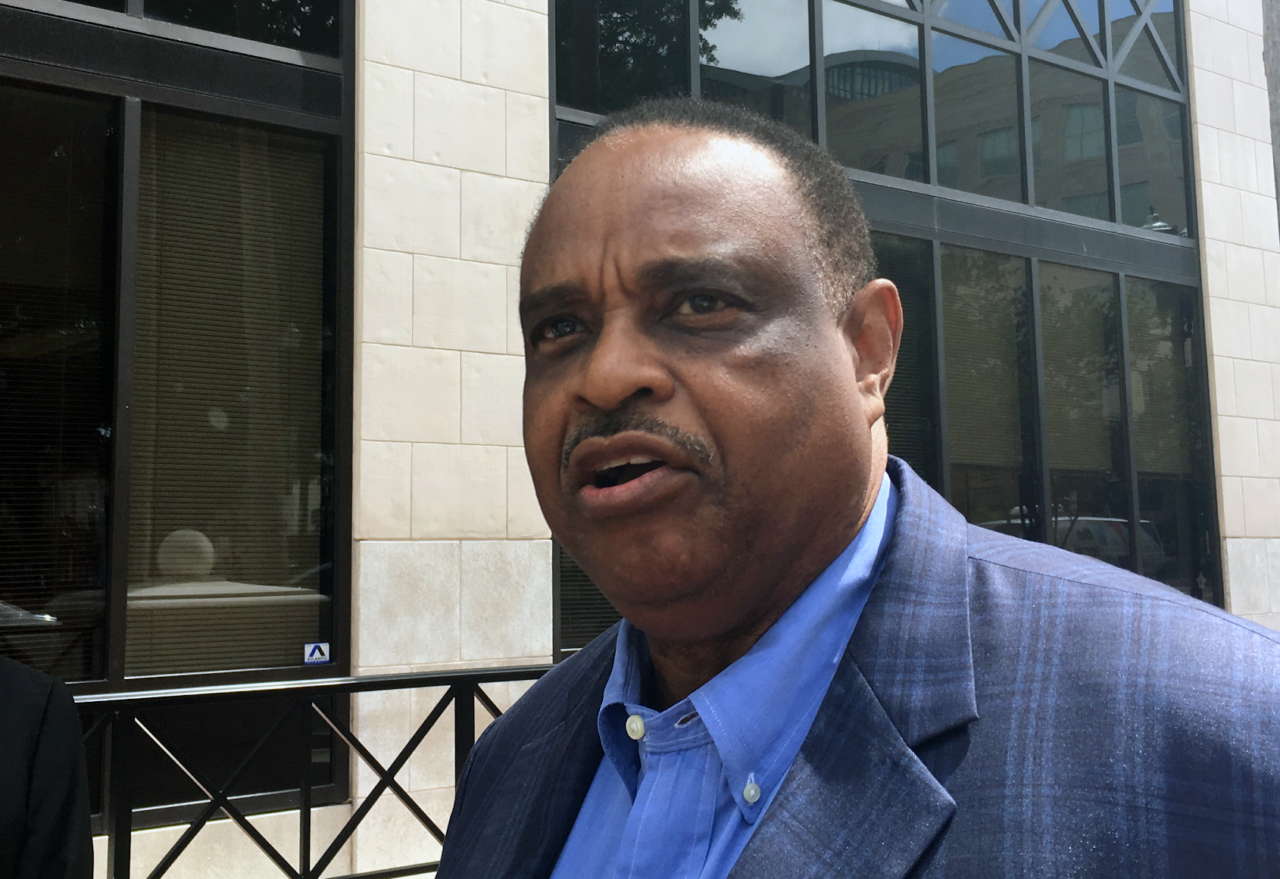 During his four-year term as Jacksonville mayor, Alvin Brown faced questions about his commitment to LGBT rights; those questions have continued to dog him as he mounts a primary challenge to Congressman Al Lawson.
The latest example: The Florida LGBTA Democratic Caucus is choosing to endorse the incumbent in Florida's 5th Congressional District, a first-term legislator from Tallahassee.
"Congressman Lawson has always been on the right side of the issues for the LGBT community," said Terry Fleming, president of the Florida LGBTA Democratic Caucus.
"We are proud he's our representative in Washington who will stand up for equal rights for all," Fleming added, "and that's why the Florida LGBTA Democratic Caucus is pleased to endorse Congressman Al Lawson for re-election."
Lawson was "humbled by this endorsement from the Florida LGBTA Democratic Caucus."
"Throughout my career," Lawson said, "I have believed in true equality for all and fought to ensure no person is ever discriminated against due to his or her age, race, sex, religion or sexual orientation. We have made great strides in our nation, but there is still so much more we can do. I will continue to work to drive that path forward."
The media release from Lawson's campaign notes he is a co-sponsor of the Equality Act, "which amends the Civil Rights Act of 1964 to include sex, sexual orientation, and gender identity as prohibited categories of discrimination or segregation in public places."
Brown, meanwhile, has been attempting to move toward the Democratic mainstream on the issue of LGBT rights.
The former mayor has been pilloried on the left for not backing the Human Rights Ordinance, a bill that in 2016 finally codified LGBT protections in the areas of housing, employment, and public accommodations, the former mayor rejects the idea that he opposed the measure.
"All Americans deserve equal treatment. No one should face discrimination," Brown said last week, asserting that he enacted LGBT protections and "never at any time said [he] was against the legislation."
Brown noted that, in 2015, he ordered the general counsel to "review all forms of discrimination" in Jacksonville.
"Our policy is enacted in City Hall today," Brown said.
If elected, Brown vows to fight for protections in the areas of both sexual orientation and gender identity — a statement some will see as a dramatic policy evolution.
However, an evolution too late for this endorsement.